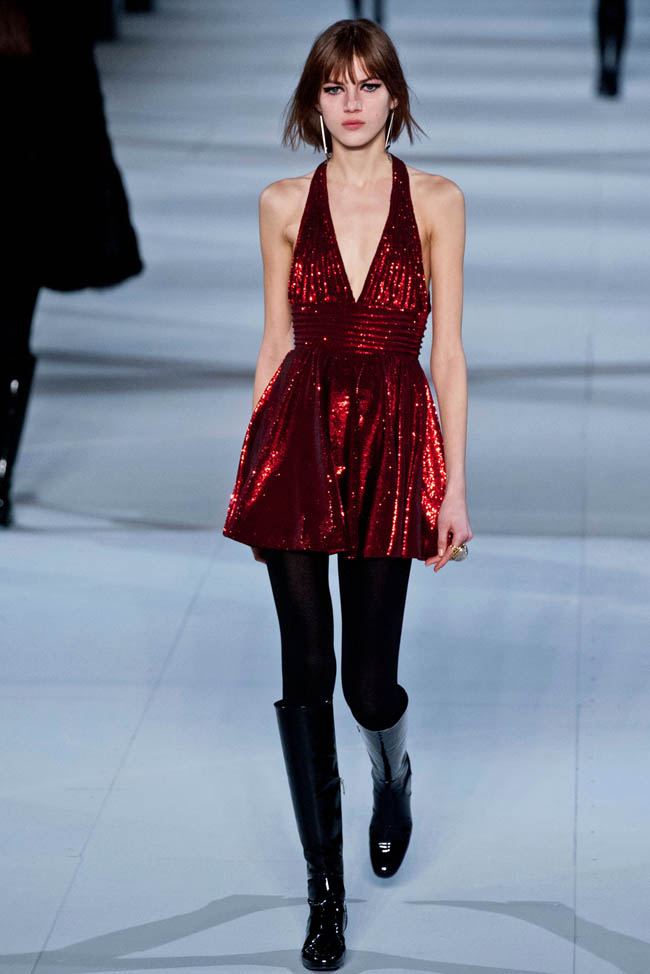 Fashion critic Cathy Horyn, who was famously banned from Saint Laurent shows by Hedi Slimane after she wrote a negative review, has penned quite an interesting piece for T Magazine from the New York Times. In the article, she talks about the commercialization of high fashion as more and more brands are going in a mainstream direction.
Rather than see this a negative thing, she concedes it is what people want with today's always-on-to-the-next attitude and want for wearable clothing, especially spurred by social media. And surprisingly, she even tips off her hat to Slimane, writing, "If you accept that fashion reflects the times — and I do — then you have to concede that in this respect Slimane has been impressive, even prescient. His Saint Laurent collections perfectly capture the mood and values of the present. The need for simple messages. The triumph of branding."
It's interesting, considering her fall 2013 review of the Saint Laurent show where she wrote, "In terms of design, the clothes held considerably less value than a box of Saint Laurent labels. Without the label attached to them, Mr. Slimane's grunge dresses wouldn't attract interest — because they're not special. But a box of labels is worth a million."
Even so, the main-streaming of fashion is something that you would be hard pressed to ignore. From fast fashion collaborations with brands like H&M to the constant recycling of trends, the risk-taking in fashion seems to be lacking as of late.
What do you think? Is the current state of fashion just reflecting what the consumer wants or are designers burned out?