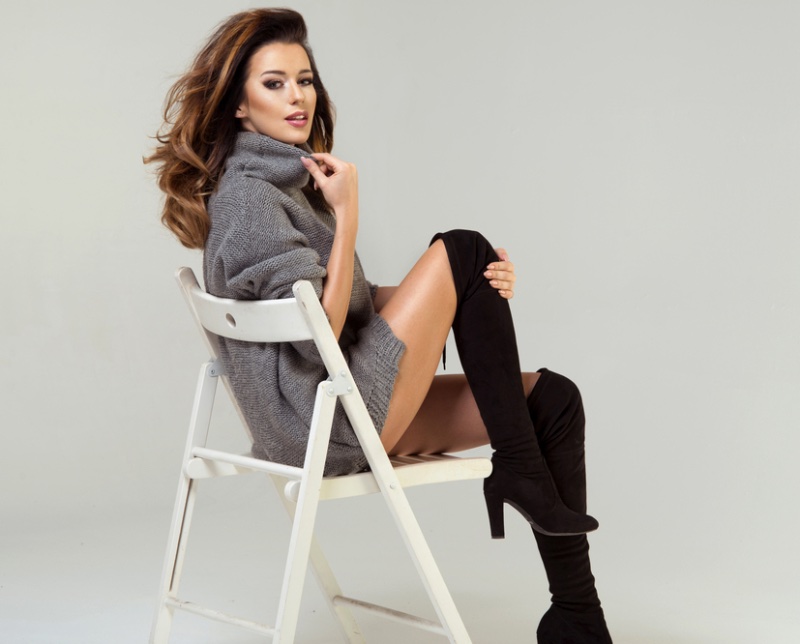 Cashmere, the epitome of sartorial elegance, remains an enigma to many. Often relegated to the realm of the affluent, this luxurious fabric is an indulgence that the discerning fashionista cannot ignore. While it's true that authentic cashmere clothing carries a hefty price tag, let's explore the nuances of this exquisite material.
Whether you're a seasoned connoisseur or a novice looking to add some luxury to your wardrobe, understanding the intricacies of cashmere is a must. Join us as we delve into the luxurious world of cashmere clothing. Embrace the allure of this sought-after fabric and elevate your style to new heights.
What is Cashmere?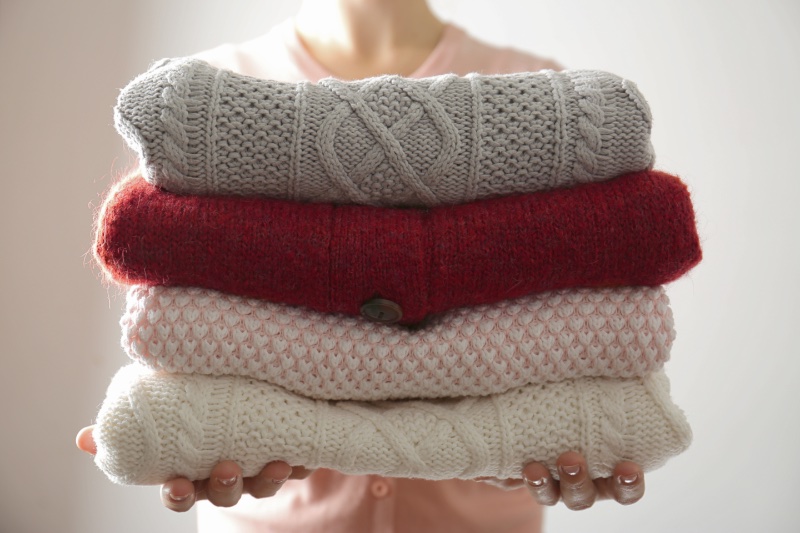 Cashmere is a coveted material prized for its sumptuous texture and unparalleled warmth. But did you know that this luxurious fabric comes from the undercoat of cashmere goats or pashmina goats, setting it apart from traditional wool derived from sheep?
According to Italy in Cashmere, the high-temperature fluctuations between day and night in regions like Tibet stimulate the growth of the goat's underfur, resulting in a lush and ultra-soft material perfect for fashion production.
Cashmere Clothing Quality Grades
Cashmere and pashmina goats' undercoats boast a luxurious texture that's light, delicate, and incredibly soft, making them a popular choice for sweaters and jackets. But don't be surprised if you come across this exquisite fabric in undergarments, too.
Unlike traditional wool, cashmere is a finer and denser material, which lends itself perfectly to weaving lighter clothing that's comfortable to wear directly on the skin. Cashmere overgarments are also commonplace, offering a different kind of insulation to sheep's wool.
Regarding fashion, cashmere clothing is divided into three grades, A, B, and C, depending on the diameter of the goat's undercoat fibers. The average diameter is less than 19 microns, significantly thinner than the average human hair's 100-micron width. This gives you a sense of how fine and sought-after cashmere truly is.
Grade A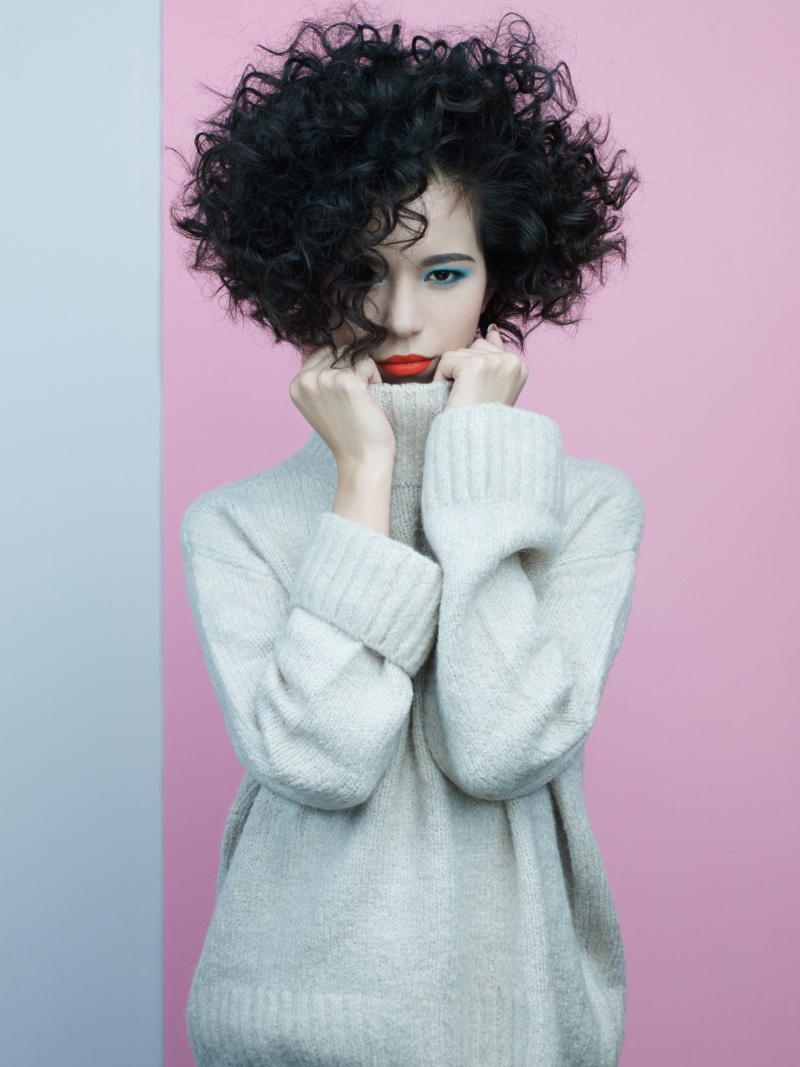 Grade A cashmere products are this exquisite material's crème de la crème. They use the thinnest and longest goat's undercoat fibers, measuring around 14-15.5 microns.
As a result, clothes made from Grade A cashmere are exceptionally soft, luxurious, and long-lasting, surpassing the finest wool. The only downside is the price, but if it's within your budget, you can rest assured that your cashmere clothes will stay durable for many years.
Grade B
Still excellent quality, Grade B cashmere fabrics do not use the longest fibers from the goats' undercoat, resulting in a coarser texture than Grade A. Nonetheless, cashmere clothing in this grade is still of exceptional quality, with no significant difference in look and longevity.
Grade C
More affordable but still impressive, at the bottom of the tier list is Grade C cashmere fabric. It's thicker than Grades A and B, with a diameter of 30 microns, making it less soft. Nonetheless, cashmere clothing in this grade is still impressive in quality and much more affordable than the first two grades.
Cashmere Clothing Manufacturing
Cashmere clothing manufacturers take great care when processing the goat's undercoat to maintain the quality of the fibers. They avoid excessive chemicals that may damage the fibers, ensuring the cashmere retains its luxurious texture and feel.
This dedication to quality and the sourcing and production process is why cashmere is considered a luxury item. Now that you understand the different grades of cashmere, you're ready to invest in the perfect clothing piece. But before you do, remember to ensure it's authentic.
Tips for Buying Cashmere Clothing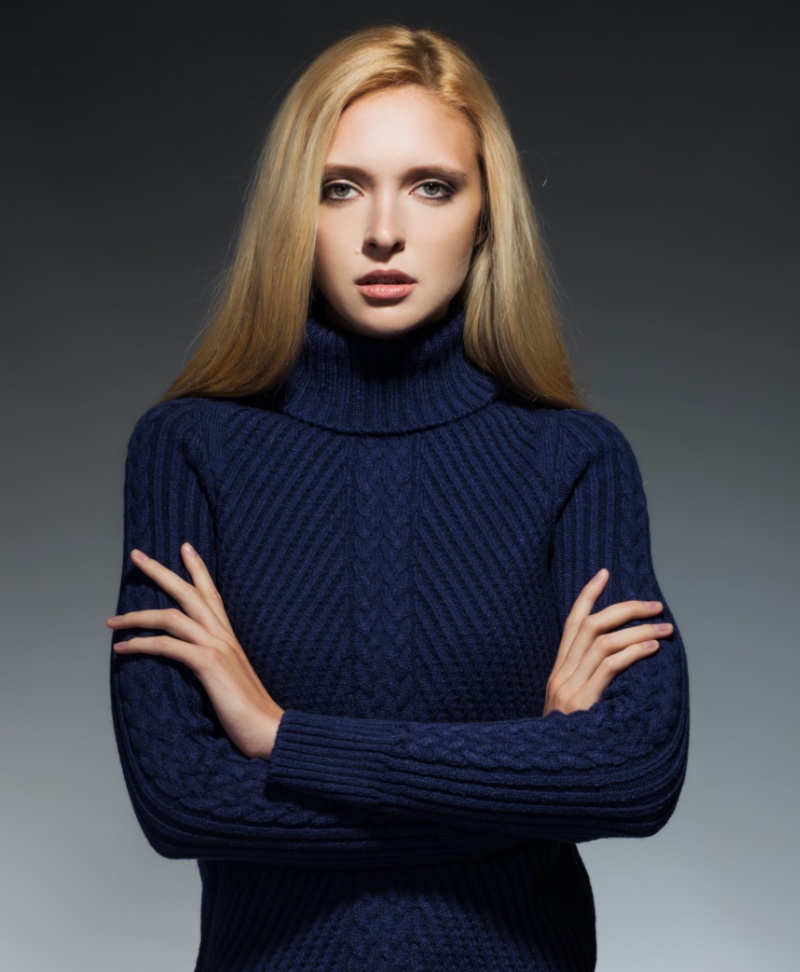 When purchasing cashmere clothing, it's crucial to scrutinize the tags. These tags indicate the brand, care instructions, and the manufacturer's origin. Additionally, the Wool Products Labeling Act prohibits mislabeling non-pure cashmere products. Therefore, if a sweater or jacket lacks the '100% cashmere' label, it's either made of sheep's wool or a mix of cashmere and other fibers.
Legitimate, high-quality cashmere clothing will always be made of two-ply yarn. Ply refers to the number of twisted threads used to make the yarn. Two-ply cashmere balances warmth, elasticity, and weight, allowing it to hold its shape. Higher plies also prevent the fabric's threads from unraveling or pilling.
Lastly, don't hesitate to touch and feel cashmere clothing to assess the texture. The fabric should feel like tangible clouds against your skin. New, untreated cashmere clothes are soft yet firm and will continue to soften with every wear. It would be best if you also inspected the weaving. Authentic cashmere products have tight knits; if you can see through the fabric, it may be fake.
Be vigilant when shopping for cashmere clothing. Always check the labels, the ply of the yarn, and the texture and weaving of the fabric to ensure that you're investing in a genuine and high-quality cashmere product that will last for years.
Cashmere Clothing Care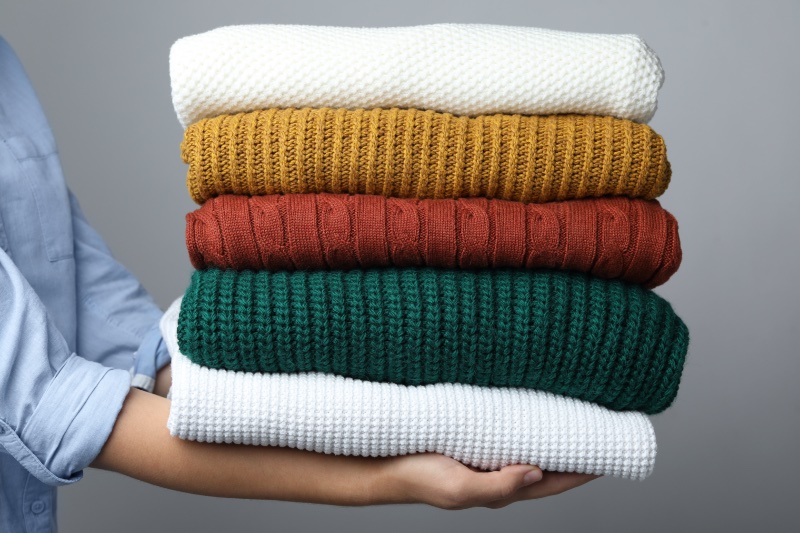 When it comes to cashmere clothing, proper storage is essential to maintain its quality and prolong its lifespan. Here are a few tips to help you keep your cashmere in pristine condition:
Avoid Hanging
Despite its elasticity, hanging cashmere clothing can lead to deformation over time. It's best to fold and stack your cashmere sweaters with your other knits to prevent stretching and misshaping.
Store in Cotton Bags
To protect your cashmere clothing from insects, store them in cotton bags. Cotton is breathable, and insects are less likely to eat through it. Furthermore, cotton bags allow moisture to escape, keeping your clothes dry and fresh.
Store Clean Clothes
Moths aren't attracted to cashmere fibers but to leftover stains on the fabric. Hence, washing your cashmere clothes before storing them in your closet at the end of the season is crucial. Clean clothes are less likely to attract moths and other insects.
Proper storage is critical to maintaining the quality and longevity of your cashmere clothing. Remember to fold and stack your cashmere, store it in cotton bags, and keep it clean to prevent insect damage. With these tips, your cashmere clothing will remain as luxurious and exquisite as the day you bought it.
Final Words
Cashmere is a material that remains synonymous with sophistication and refinement. While it may come at a cost, understanding the intricacies of this luxurious fabric is essential for anyone who wants to invest in a high-quality cashmere piece.
You can ensure authenticity and exceptional quality by examining the tags, scrutinizing the ply of the yarn, and feeling the fabric's texture and weaving. Additionally, proper storage is crucial to preserve the longevity and quality of your cashmere clothing.
By following these tips, you can maintain the allure and elegance of cashmere and elevate your fashion game to new heights. Remember, cashmere is not just a material but a lifestyle that exudes luxury and style.