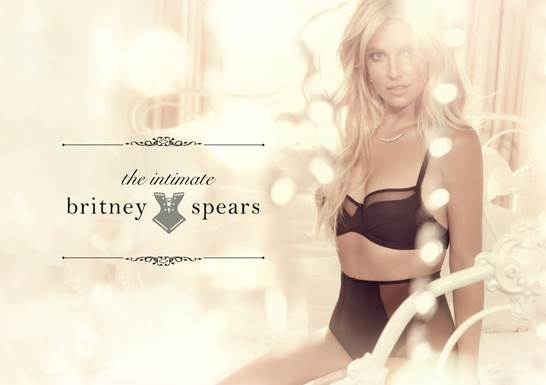 The Intimate Britney Spears–Pop superstar Britney Spears has long dominated the celebrity fragrance arena and is now foraying into sleepwear with her very own collection, The Intimate Britney Spears, as announced in a press release.
In a partnership with CHANGE lingerie, Spears will release a collection of lingerie sets, vintage-inspired bustiers and kimonos and relaxed loungewear with lots of feminine embellishments such as lace, ribbon and crochet edges. The pieces will be priced from $17-$79 and come in A-J cup sizing.
"Every woman should feel confident and beautiful in everything she puts on. My vision for The Intimate Britney Spears is to create pieces that are sexy, luxurious, and comfortable at the same time. I am excited to introduce this collection because I feel that we accomplished exactly that," says Spears.
The sleepwear collection will launch on September 9th at an exclusive event in New York with a special appearance by the pop princess herself. Keep an eye out for the collection.
More on Britney Spears:
Britney Spears Graces the October 2012 Issue of Elle US in Versace
Britney Spears for V Magazine #70 by Mario Testino