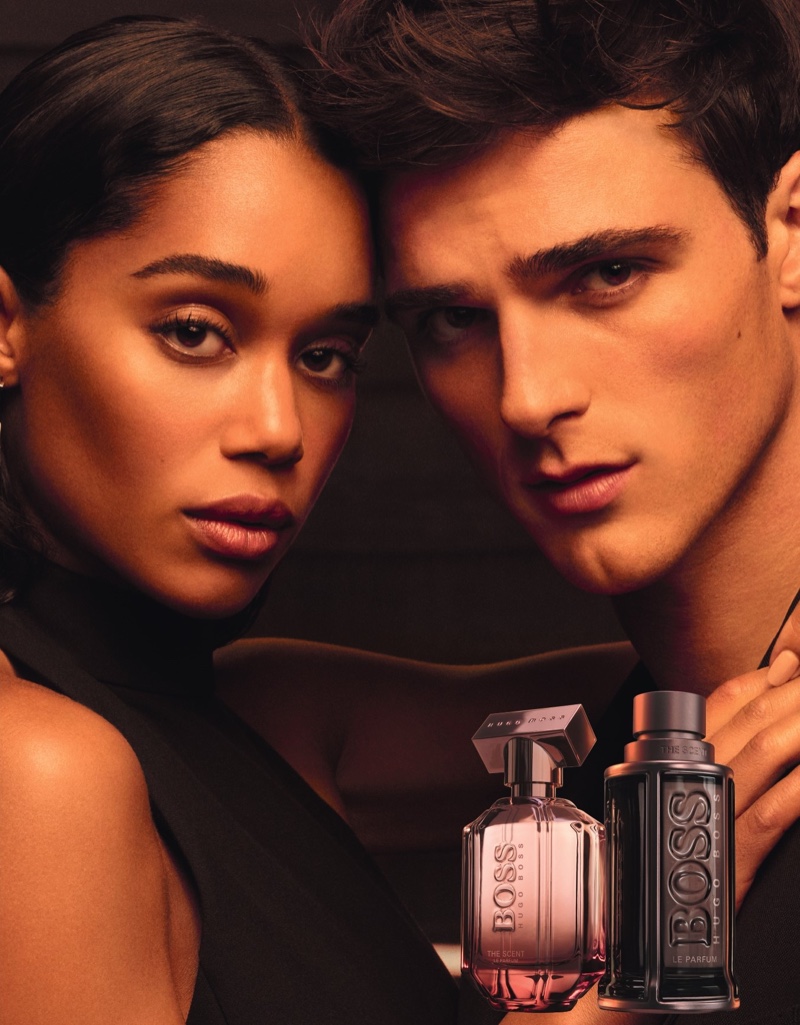 Boss The Scent Le Parfum taps actors Laura Harrier and Jacob Elordi as new faces of the for Her and Him scents. Boss launched newly reformulated fragrances in January 2022. In one shot, Laura and Jacob are seen posing together, their smoldering gazes directed at the camera for a close-up picture.
BOSS the Scent Fragrance 2022 Campaign
Another image shows the 'Spider-Man: Far From Home' actress posing by herself in a high-neck black dress. They also appear in a short film, directed by Marco Prestini, in which they meet at a party and are drawn into a world of seduction set to a cover version of Depeche Mode's 'Enjoy the Silence'.
Related: Laura Harrier Poses in Louis Vuitton 'Twist' Handbag Campaign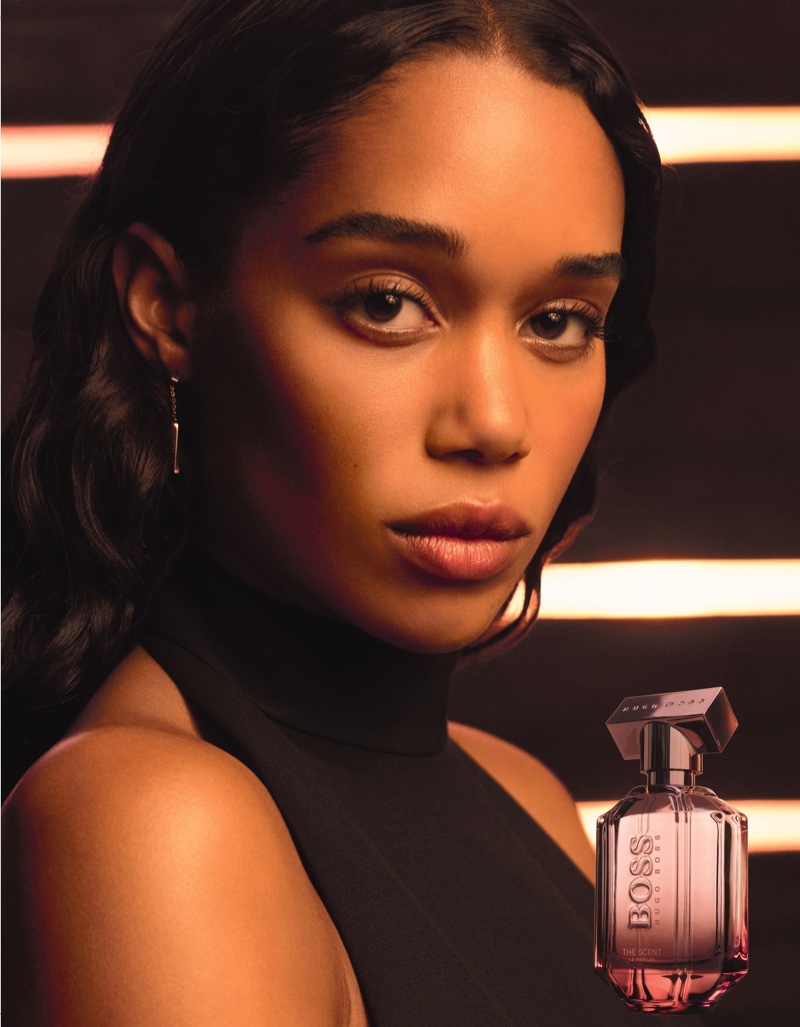 Radiating passion and sensuality, a show-stopping campaign takes the seductive intensity of BOSS The Scent into a whole new dimension. The power of attraction between two protagonists, portrayed by Jacob Elordi and Laura Harrier, is stronger than ever before as the launch of BOSS The Scent Le Parfum unleashes a new love phenomenon.

BOSS