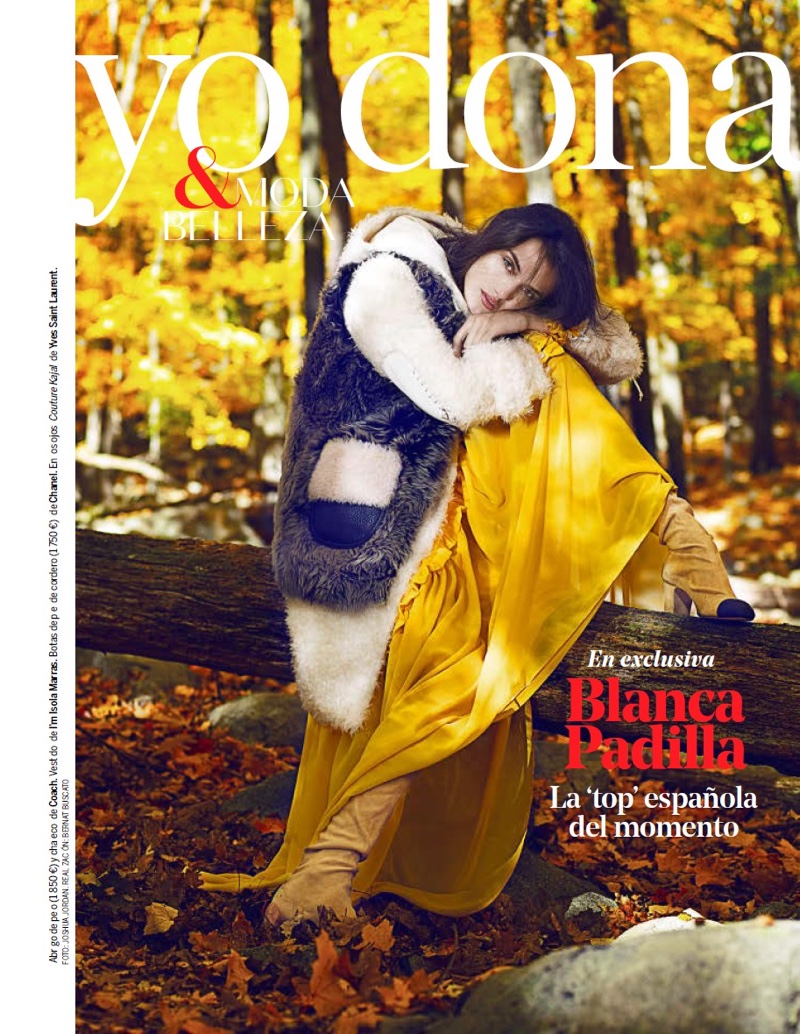 Fur season has started, and the December 2015 of Yo Dona Magazine gives ample inspiration with this fashion editorial starring Blanca Padilla. Called, 'Pieles in Technicolor' or 'Furs in Technicolor', the photo session spotlights multi-colored fur looks.
Related: Blanca Padilla Models Swimsuits for Zara Home
Photographed by Joshua Jordan and styled by Bernat Buscato, Blanca heads to the outdoors in exotic looks ranging from volume-filled coats to form-fitting dresses from the likes of Dolce & Gabbana, Emporia Armani as well as Louis Vuitton.