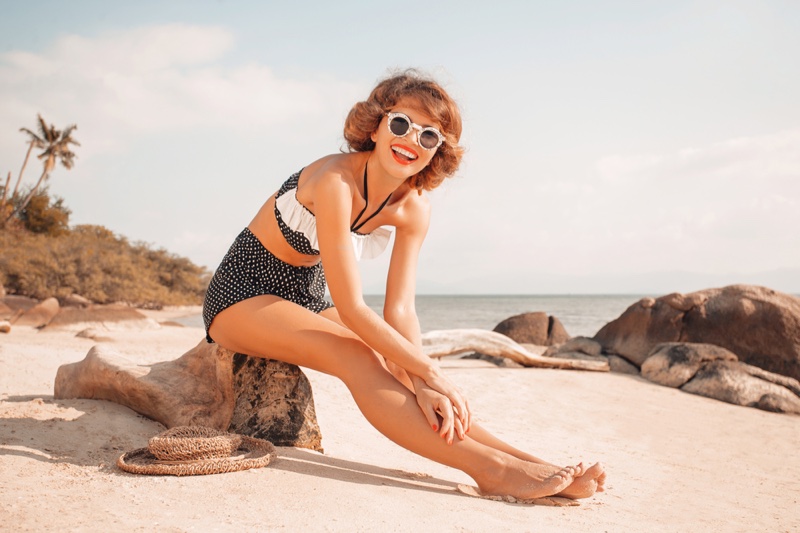 'Tis the season once again. No, not the holiday season yet, don't panic.
This is the chill season. That time of the year where we all enjoy a slower pace of life. A time when we gather outdoors to enjoy barbeques, yard games, and yes, pools.
It's summertime, friends. And you know what that means.
Bikini season.
We know bikini season always seems to sneak up on us and catch us unaware. Suddenly it's hot outside and your friend is throwing a pool party. In earlier years, you may have stressed a bit. But not this year. This year, let's get you ahead of the curve.
We've got you covered with only the best bikini styles for 2021.
Tie-Dye
Remember all of those cute tie-dye outfits with joggers and sweatshirts of the pandemic times? This print is here to stay, especially in this summer's bikini trends.
Embrace your inner hippie with a tie-dye bikini. You can take this style in whatever direction you want.
Play with different colors and unique patterns. Get any style of bikini you prefer featuring the print. Try it in a bandeau, with tied bottoms, even go crazy with a monokini.
The possibilities are endless. Just get groovy with it.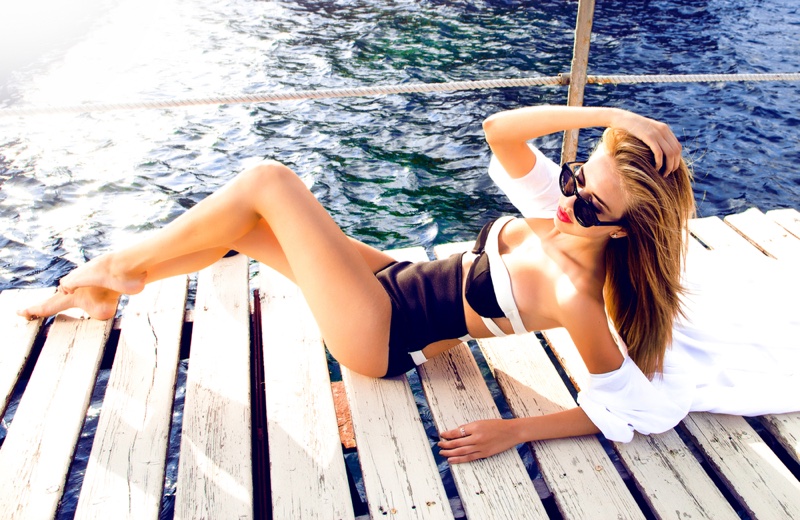 Bandeau
Ah, the bandeau. A classic style that can really take us places.
When you think of bandeau, you may think of a straight-across, strapless top. And that style is a trademark version of the bandeau. It's great for lounging and looking cute while avoiding tan lines.
But this style is more versatile than you think. You can get bandeau tops with straps or a halter tie for some added support if you're going to be getting active in your bikini.
This style also comes in plenty of different colors and patterns, of course. Go crazy.
A Classic Triangle
The triangle bikini is what many of us automatically think of when we hear the word "bikini."
Featuring two triangles attached by a few strings, triangle bikinis are easily adjustable and always in style. 
Triangle bikinis have been a staple piece for quite some time, so you're bound to find plenty of options if this is the style you go for. They're typically paired with side-tie bottoms, making them a great option if you need your bikini to adjust to your proportions.
Play with the simplicity of this type of bikini by going wild with prints and colors. Why not get a triangle bikini in a tie-dye print for extra style points?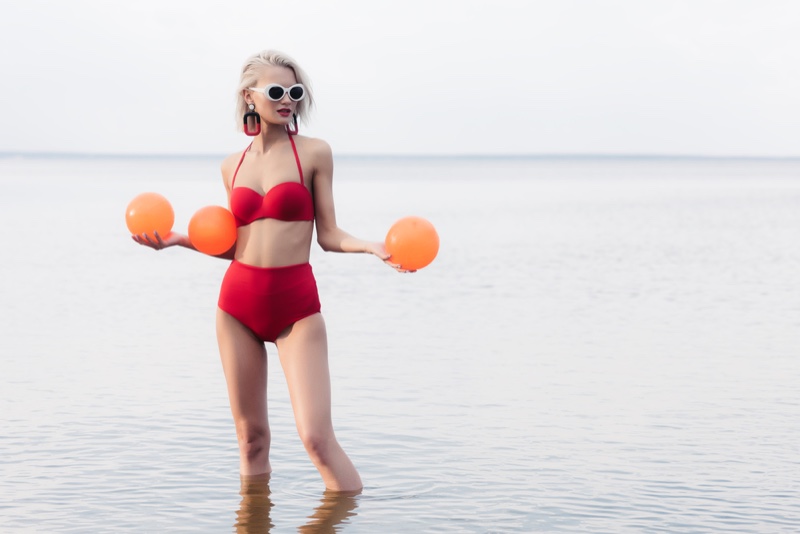 High-waisted
High-waisted bikinis are iconic for a reason. They first broke out onto the scene in the 1950s, and since then, they haven't stayed out of the mainstream long.
The high-waisted style is notoriously flattering on any body type. It cinches in at the smallest part of the waist, creating that classic hourglass figure.
You may think of high-waisted as one specific type of bottom but you'd be wrong. These styles offer full coverage options as well as some more cheeky choices. 
You truly can't miss with a high-waisted bikini. It looks great, it makes you feel great, it's versatile. What more could you possibly want from a swimsuit?
Make it Yours
Why rock just one trend when you could rock multiple? Get creative this bikini season. Mix and match different colored tops and bottoms. Try pairing a printed top with a solid color bottom or vice versa. Keep things interesting.
No matter which of this year's trends you follow, always pick a suit you feel best in. The secret to looking great in a bikini is owning it. Every body is a bikini body, so go out and find the one that's right for you this year.