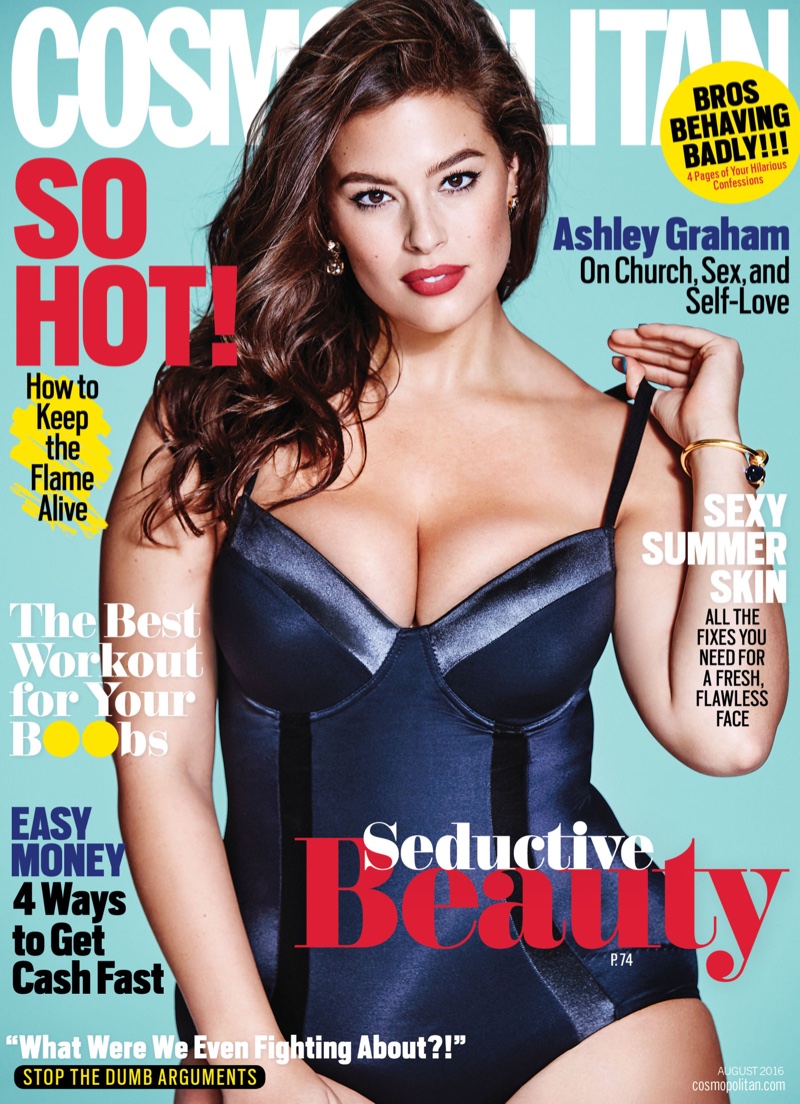 Ashley Graham looks sexy in black on the August 2016 cover of Cosmopolitan Magazine. Photographed by Ben Watts and styled by Aya Kanai, Ashley wears a super hot one-piece lingerie set. In another photo, she flaunts her curves in a floral print bra with matching briefs. The plus size model shot to fame when she was named a cover girl of Sports Illustrated's annual Swimsuit Issue.
In her interview, Ashley talked about Amy Schumer's comments on being labeled plus-size, her interracial marriage and more.
On Amy Schumer taking Glamour to task for implying she is plus size: "I can see both sides, but Amy talks about being a big girl in the industry. You thrive on being a big girl, but when you're grouped in with us, you're not happy about it? That, to me, felt like a double standard." 
On the trolls who remark on her interracial relationship with husband Justin Ervin: "One comment on Instagram was 'I knew a girl her size could only be with a black guy.' I think that's so ugly. But we talk about the fact that I'm white and he's black all the time. I've seen how racist America is. It's opened my eyes to how ignorant I have been, how white privilege has taken over a lot of my thoughts and actions because it's just something that I take for granted." 
Ashley Graham – Cosmopolitan Magazine – August 2016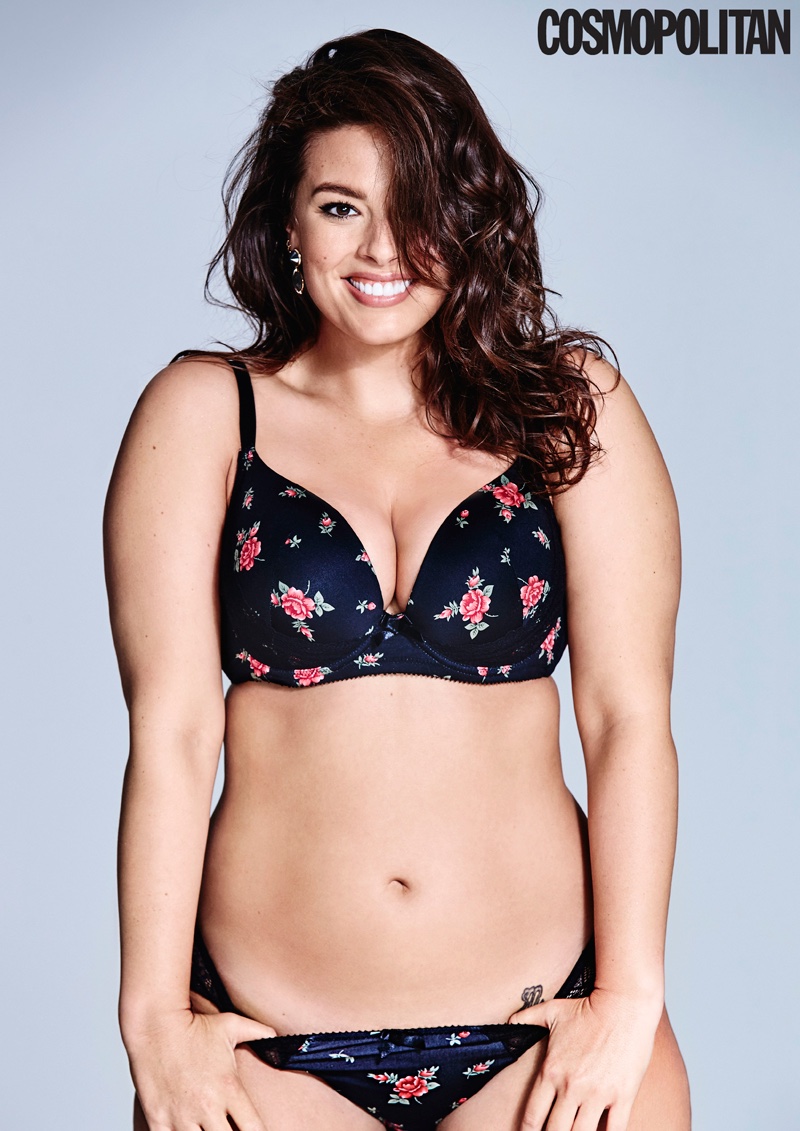 Ashley Graham – Addition Elle 2016 Collaboration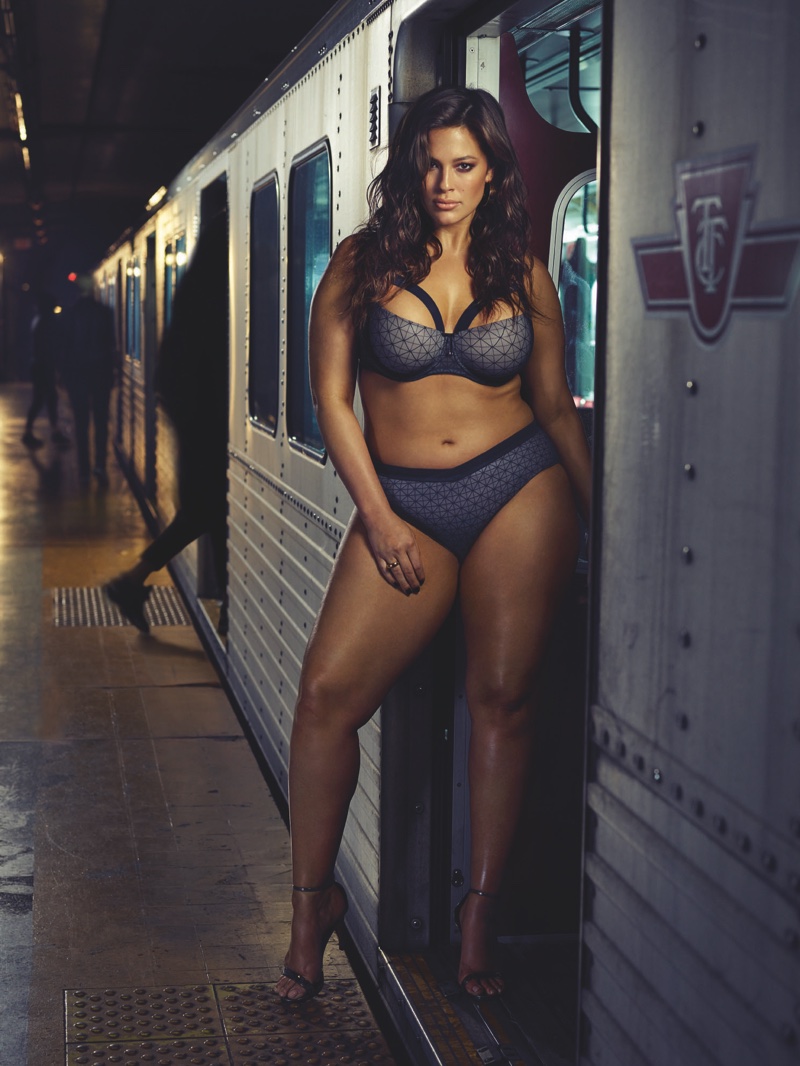 Last month, Ashley Graham's campaign for her upcoming fall 2016 Addition Elle collaboration was released. The curvy model was photographed in a subway wearing dark lingerie styles. The new season marks her tenth collection with the underwear brand.