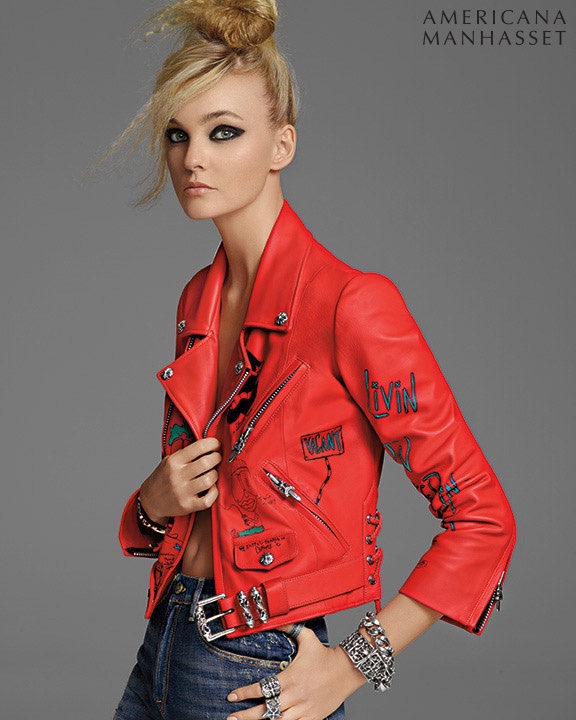 Long Island-based luxury fashion retailer, Americana Manhasset, has launched its holiday 2015 lookbook starring Caroline Trentini. The Brazilian model takes on colorful frocks from top brands including Michael Kors, Gucci, Tiffany & Co. as well as Giorgio Armani in the sleek portraits.
From a disco style seventies jumpsuit to an elegant evening gown in black, Caroline shows off the many options for holiday dressing. The blonde also wears some inspiring beauty looks—a textured top knot and smokey eyeshadow bring an unexpected twist to the ensembles.
ICYMI: Caroline Trentini Poses Naked in Testino's 'Towel Series'
You can also watch a fun video below from Americana Manhasset, where Caroline strikes pose after pose set to a groovy tune.