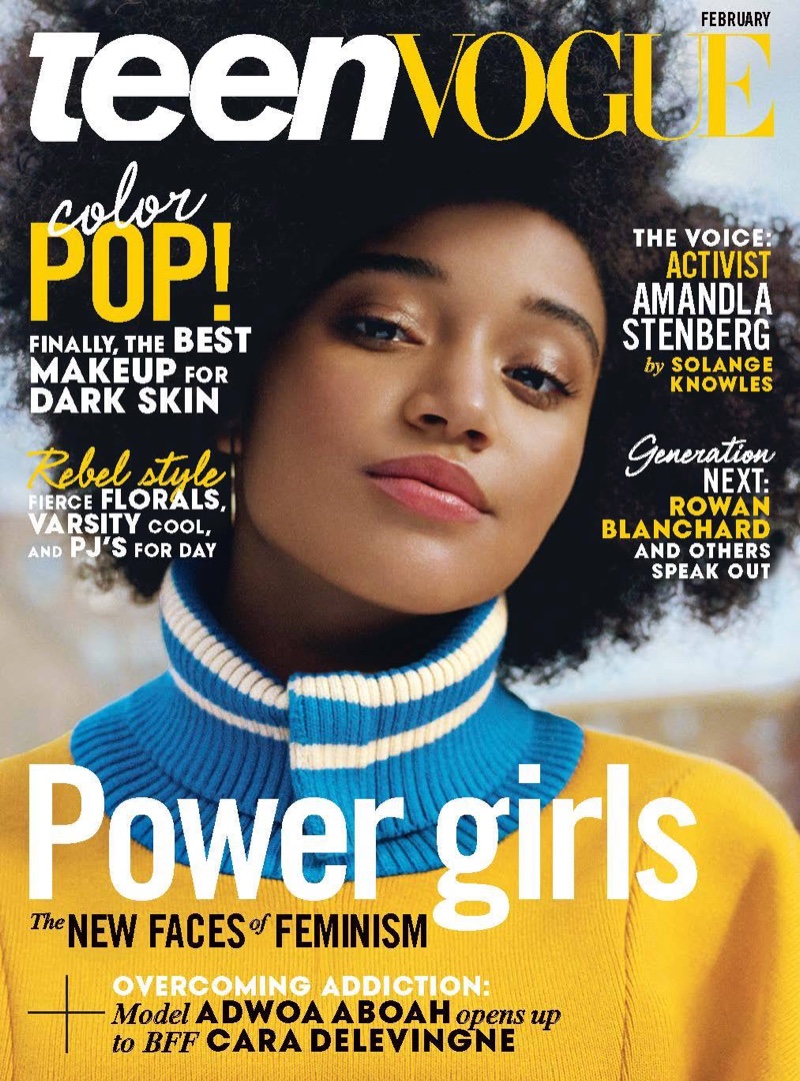 Actress Amandla Stenberg lands her first Teen Vogue cover for the magazine's February 2016 issue. Photographed by Ben Toms, the 17-year-old star hits the New York streets in sporty chic fashions from the likes of Miu Miu, Topshop and Marc Jacobs. Amanda also rocks her natural curls in the feature.
In her interview with Solange Knowles, Amandla opens up about growing up as a woman of color. "As a black girl you grow up internalizing all these messages that say you shouldn't accept your hair or your skin tone or your natural features, or that you shouldn't have a voice, or that you aren't smart. I feel like the only way to fight that is to just be yourself on the most genuine level."
Amandla Stenberg – Teen Vogue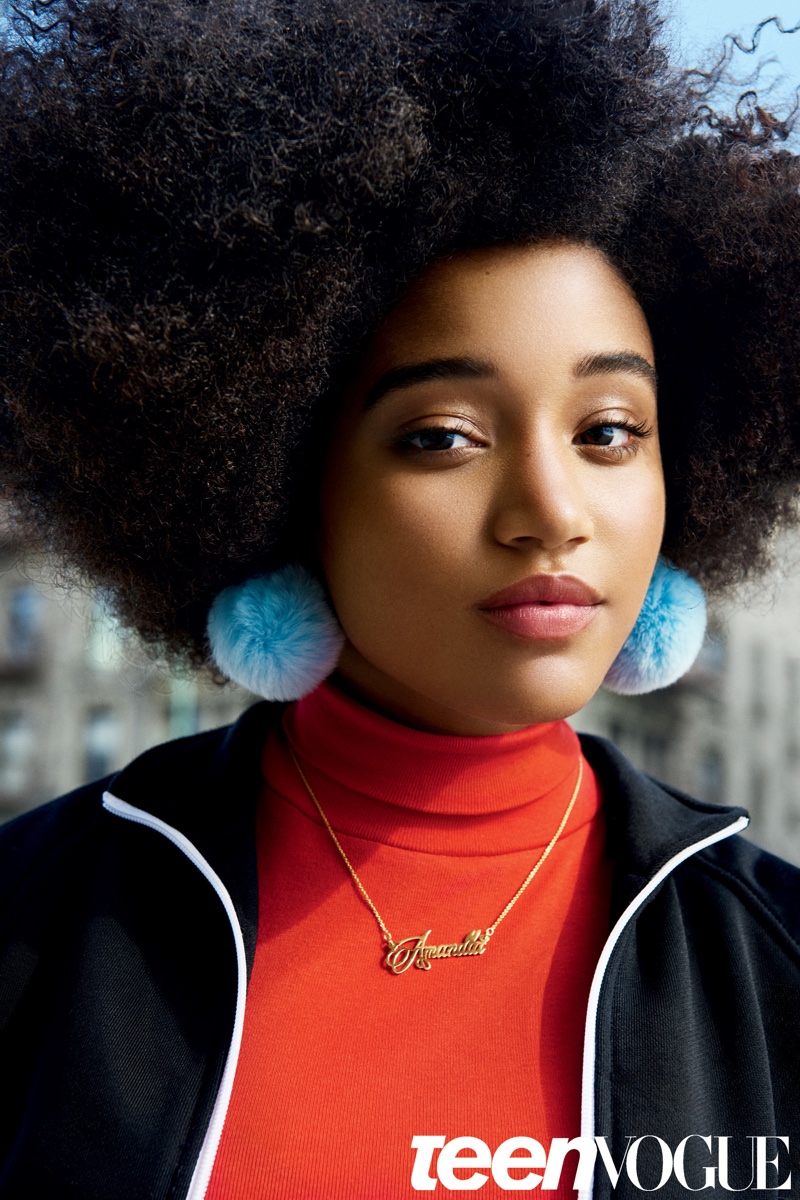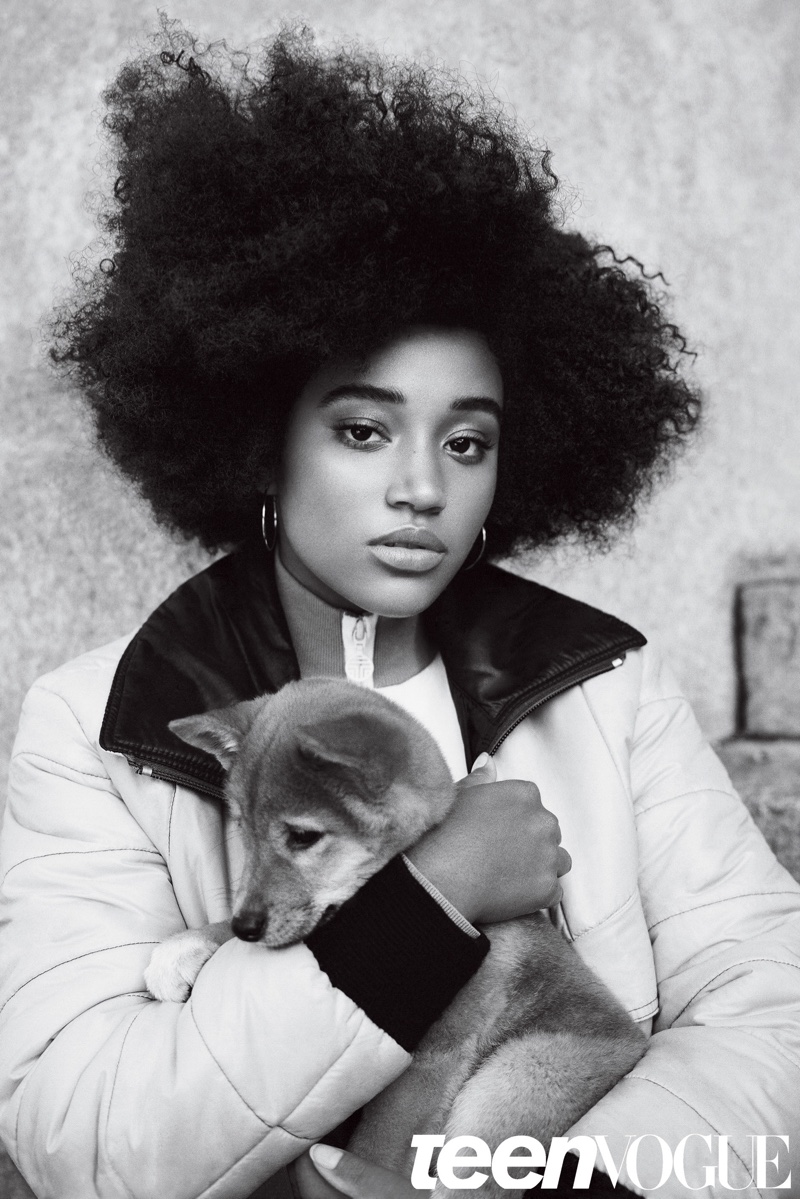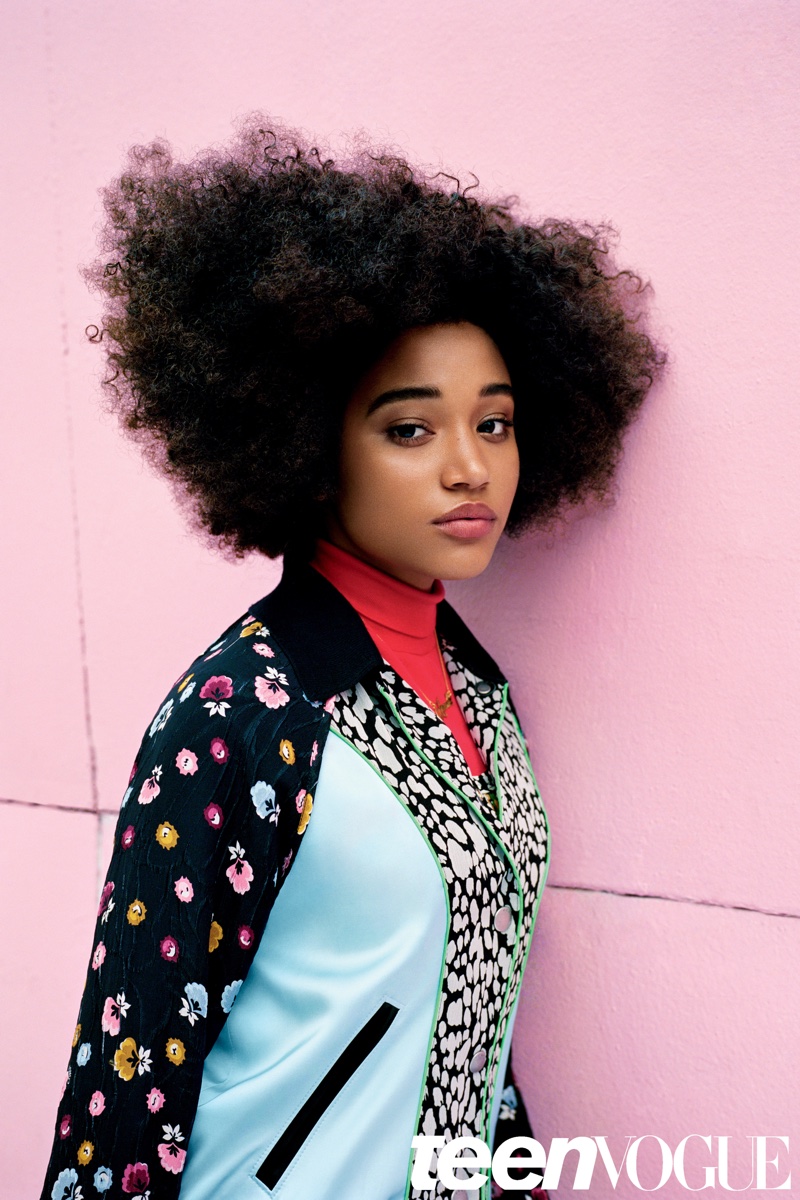 Amandla Stenberg – The Hunger Games: Mockingjay – Part 2 Premiere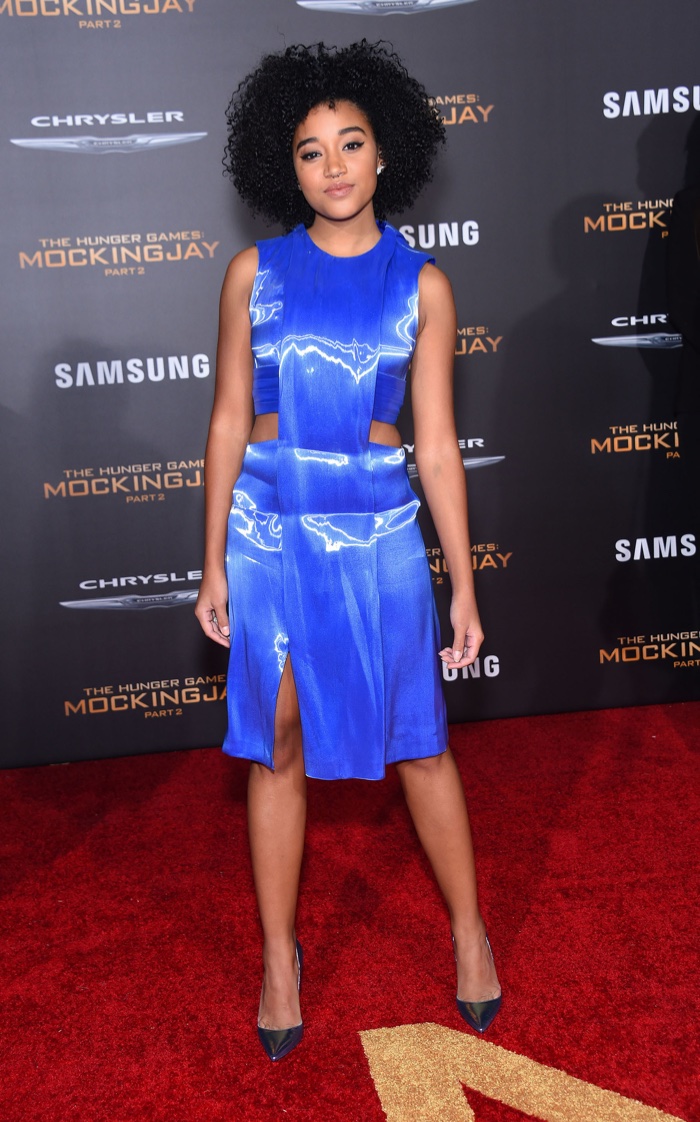 Known for her role as Rue in 'The Hunger Games' series, Amandla stepped out to attend the Los Angeles premiere of 'The Hunger Games: Mockingjay – Part 2' in November of last year. The young star opted to wear a blue Phelan dress and metallic pumps.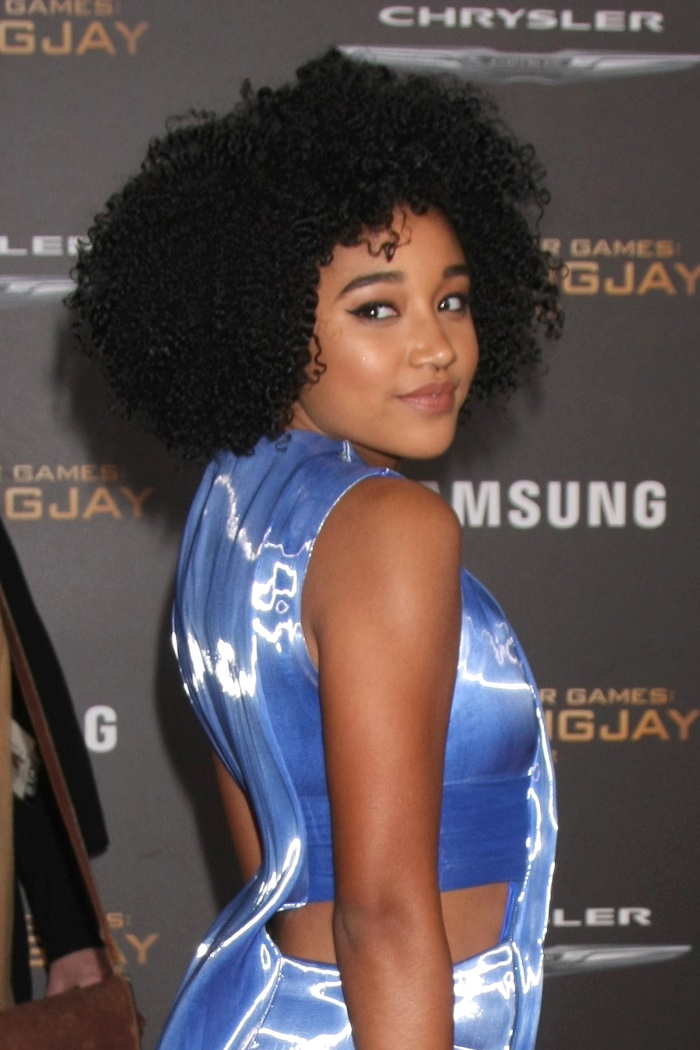 Amandla Stenberg – Instagram Photos
With over 500,000 Instagram followers, Amandla Stenberg is always updating her feed with new pictures ranging from selfies to style inspiration. Check out some of her most recent images below.