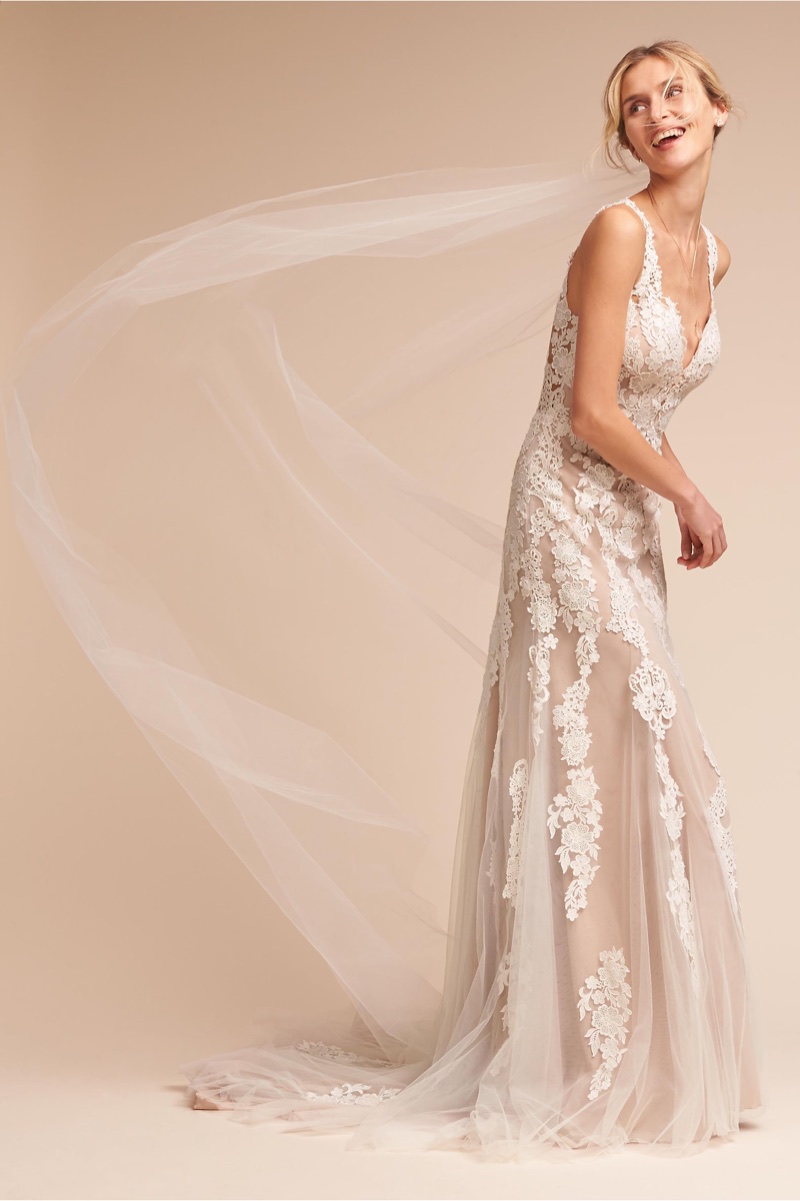 When it comes to having the perfect wedding, every bride dreams of finding that ideal dress straight from a fairytale. But what if you are a bride on the budget? From dramatic ball gowns to chic minimal silhouettes, we rounded up nine amazing wedding dress designers. Discover names like Adrianna Papell, BHLDN, Tadashi Shoji and more on this page. Just because you are on a budget, it does not mean you can't look like a million bucks. With prices ranging from $150 to $3,200, discover the full list of affordable wedding dresses below!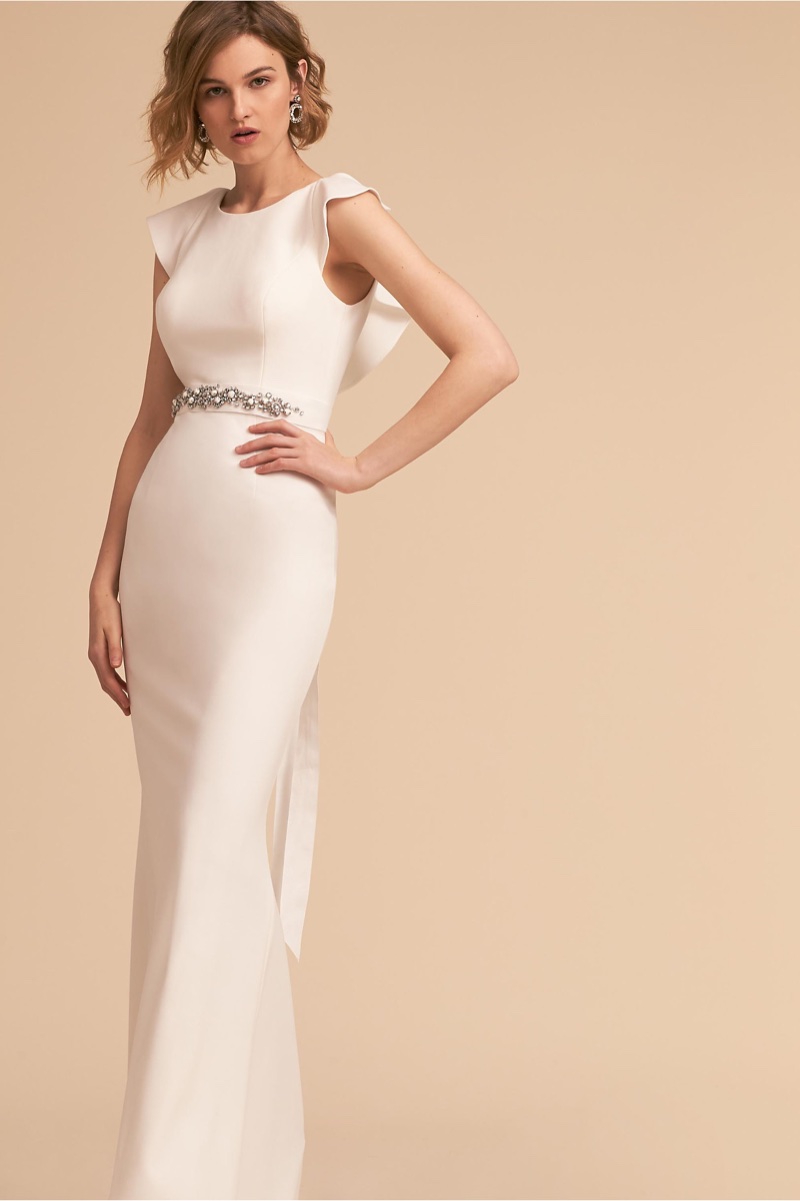 Adrianna Papell
Founded in 1979, New York-based brand Adrianna Papell offers chic bridal styles in the affordable range. Brides can choose from dresses that start at $150 and go up to $400. The collection includes a wide variety of styles including rustic wedding gowns, beaded dresses and lace embellishments. But Papell's offerings don't just end at dresses. The brand also produces those perfect finishing touches including shoes, jewelry and cover-ups.
Katie May
Launched in 2012, Katie May Neu launched bridal label Katie May after designing her younger sister's wedding dress. She created the nontraditional backless gown for women. The gowns are made in Los Angeles with prices ranging from $280 to $2,500. May's designs became known for their sensual shapes. The designer also launched Noel and Jean as well as a bridesmaid collection in 2016. You can find Katie May bridal designs at retailers like REVOLVE, Nordstrom and Shopbop.
BHLDN
Another brand where you can find affordable dresses is BHLDN. Known as a wedding retailer, the company was founded in 2011 by its parent group Anthropologie. But in addition to carrying its other brands, BHLDN also has its own in-house wedding label. You can find gowns starting at $150 and they can go up to $1,600 for more detailed styles. Whether you want to keep it simple in an A-line gown or wear an embellished dress, BHLDN has plenty of options. In addition to dresses, the company also sells lingerie, bridal accessories, shoes and veils.
Bronx and Banco
Founded in 2009 by Natalie DeBanco, Australian brand Bronx and Banco also designs bridal fashions. Bronx and Banco is carried at retailers like REVOLVE and Bloomingdale's. The brand designs chic and romantic styles ranging from short dresses to long and embellished gowns. Prices start at $415 for a minidress and go up to $1,120 for full-length gowns. We love this brand's sequin embellishments as well as its lace overlays. An A-line, full skirt and long-sleeve styles channel bohemian vibes for those free-spirited brides.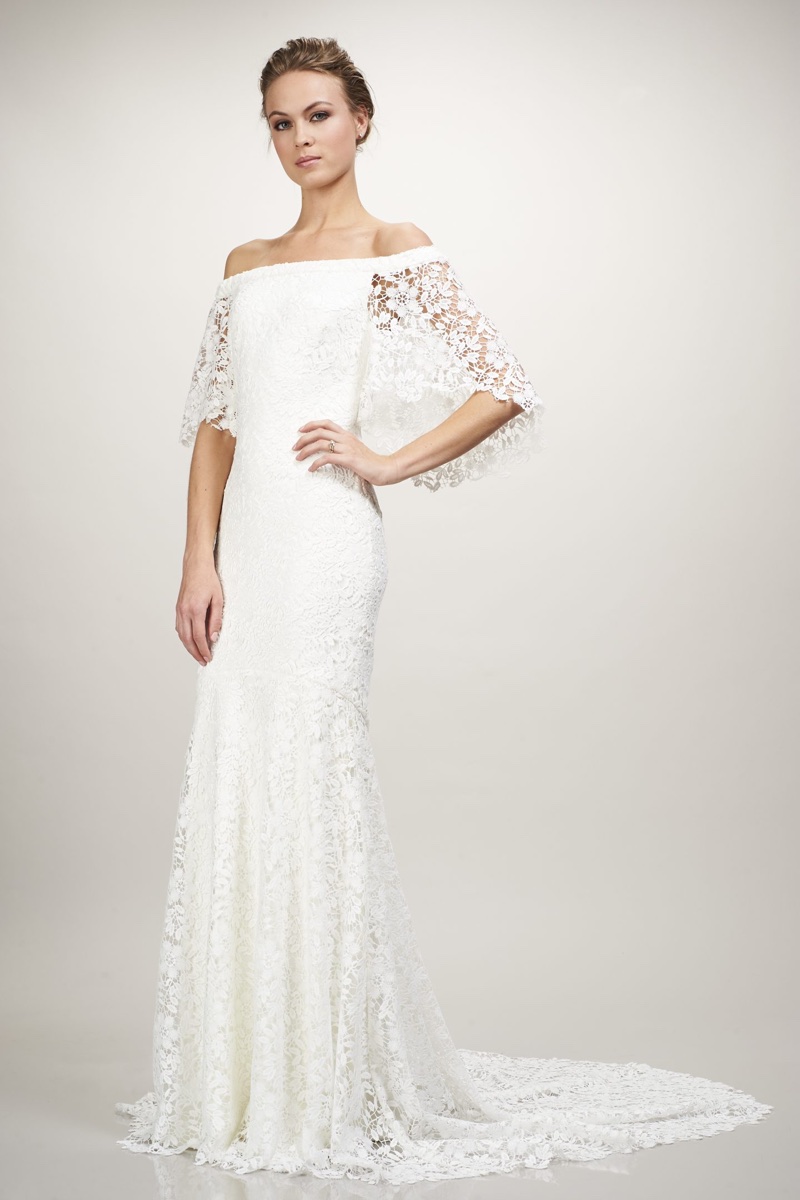 Theia Bridal
Opened in 2008, THEIA Bridal offers dreamy and romantic styles with sculptural shapes perfect for the bride looking for fashion forward looks. With a price range starting at $650 and going up to $3,200 depending on the gown style, these are a little more on the pricy side, but definitely worth it. Whether looking for a strapless gown or two-piece set or voluminous tiered styles, these designs are truly stunning. And a fun fact, the name Theia is named after the Greek goddess of sight and shine. She was known for creating the sparkle of gold, silver and other gemstones.
Tadashi Shoji
Another brand that you should put on your list of wedding designers to follow is Tadashi Shoji. With his main line originally founded in 1982, the Japanese designer creates many elegant dresses for the special day. In addition to gowns and dresses, Shoji also designs gorgeous bridal jewelry as well as ornate headpieces. Prices start as low as $260 and go up to $970 so there's plenty of options for those brides on the budget.
Whether you want to look less formal in a little white dress, or look ultra-glam in a dramatic gown, there's many designs. When it comes to bridal gowns, Shoji offers plenty of unique details. From off-the-shoulder necklines or lattice details and fringe, your dress can be as embellished or minimal as you would like.
Ghost London
If you want to look across the pond for some bridal inspiration, Ghost London is the brand for you. Well-known in the UK, the company launched in 1984 meaning it has over thirty years of experience! Whether searching for your wedding dress or bridesmaid looks, Ghost London offers plenty of affordable designs. The company uses romantic fabrics including soft georgettes, crepe materials and luxurious satins. Their bridal gowns start at as little as $300 and go up to $1,000. If you are looking for a dress in a simple silhouette that shows off your figure, Ghost London is certainly one brand to check out. A minimal shape works perfectly with ornate jewelry and accessories.
Badgley Mischka Bridal
A well-known name in the fashion world for its ready-to-wear line, Badgley Mischka also has an amazing bridal collection. Originally launched in 1988, the company also produces shoes and handbags for the wedding day. From sleek, form-fitting gowns to embellished styles adorned with lace and beading include so many gorgeous styles. Badgley Mischka bridal dresses can usually cost within the thousands, but you can find designs starting at $700 and less at retailers like BHLDN. This proves that you do not have to break the budget to wear a designer name!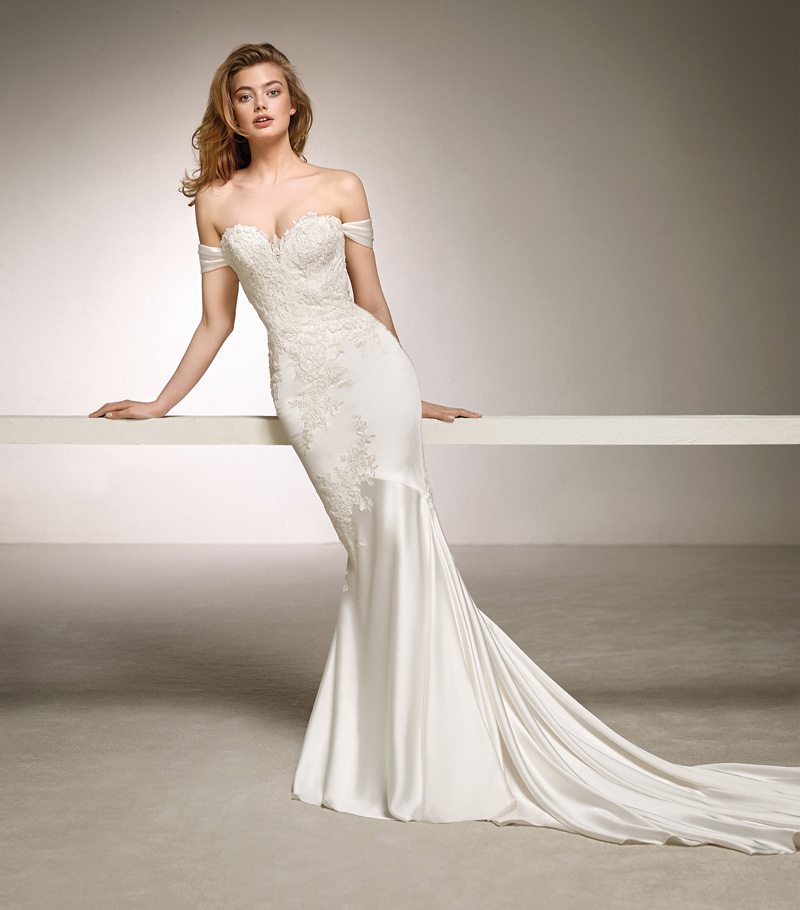 Pronovias
Last but not least, we're taking a look at another major name in wedding dresses–Pronovias. The brand dates back to 1922 in Barcelona, Spain, where Alberto Palatchi Bienveniste sold lace, embroidery and high-quality silk fabrics. Although started in Spain, their designs are now sold in over 4,000 points of sale in 105 countries. You can find Pronovias dresses at prices starting at $750 and they go up to $2,100.
The company offers designs perfect for the traditional bride including lace embroidery, ruffles and tulles. Pronovias carries many different lines so you will have plenty of styles to choose from. And good news for curvy brides, they also carry a plus-sized range which goes from a size 14 to a 32.
Now that you have read our guide to affordable wedding dresses, you should feel a lot more comfortable searching for that perfect gown. Whether you are searching for dresses that cost less than $200, or have a budget for over $1,000, there's no shortage of options. From UK brands to American-made labels and designers from Asia, our guide offers wedding gowns from around the globe. Know of any other affordable bridal labels? Tell us below!