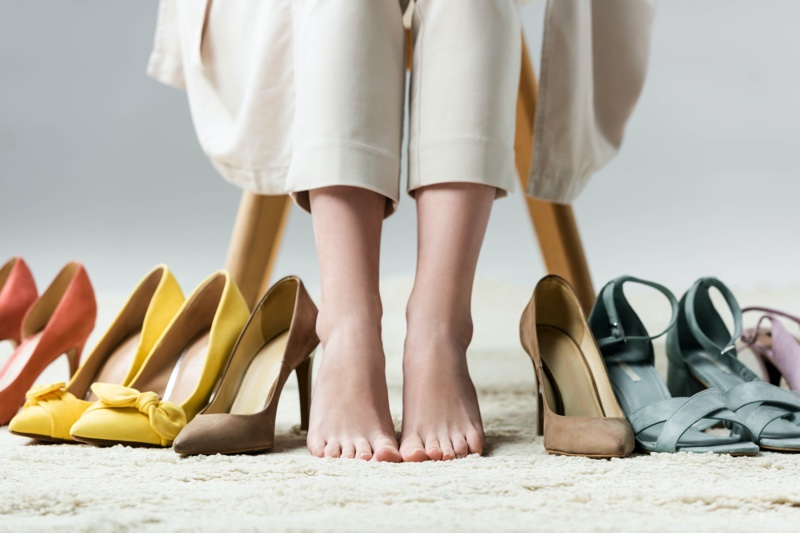 This year, the hottest trend in footwear isn't a specific silhouette, material, or feature. It's a shoe's ability to translate with ease from one vibe to the next. Versatility is essential for those of us who want to look put together without spending a ton of time and money maintaining a huge shoe collection (and those of us who fancy ourselves minimalists). Rather than sinking your budget into dozens of pairs, pick out a few that go with everything. Here are our top picks for the most versatile shoes to check out this year.
1. Espadrille Flats — In the market for a pair of cute, comfortable flats that err on the casual side? Say adios to the ballet flat or loafer and opt instead for an espadrille-style shoe with a boho woven sole. Beloved among tastemakers like Gigi Hadid, Selena Gomez, and Jennifer Aniston, the espadrille works well with jeans or can be dressed up when styled with dresses and skirts.
2. Platform Slide Sandals — This year's hottest warm-weather shoe may be the platform slide, and we understand why! Easy-breezy yet ultra-chic, this style of sandal quite literally elevates any look. It made our list for its unique ability to translate well to just about any spring or summer affair. Pair it with a flowing maxi dress for brunches and weddings, or toss it with shorts and swimwear for a day at the beach.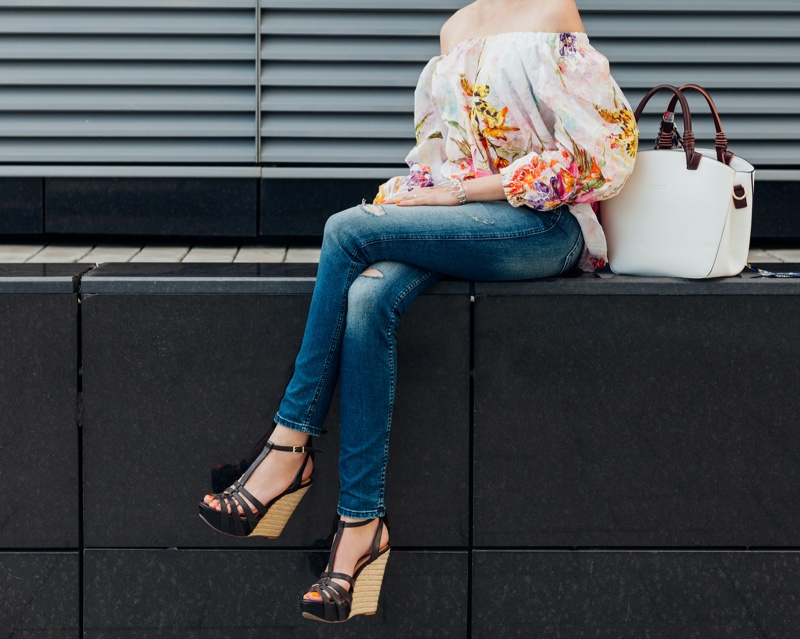 3. Strappy Wedge Sandals — Another absolute essential for warmer weather days, a pair of comfortable wedge sandals has the ability to do everything your favorite pair of heels can do, minus the nagging aches, pains, and blisters. Wear them as a fresh way to brighten up jeans and a tank top, or style them with dressier apparel for a more formal, feminine vibe.
4. Heeled Clogs — Looking for a fresh, adaptable pair to take you from spring to fall? Meet this year's hottest option — the heeled clog. This shoe is like a hybrid between your comfiest slip-on and your dressiest high heel, making it an ideal contender for your versatility-focused shoe collection.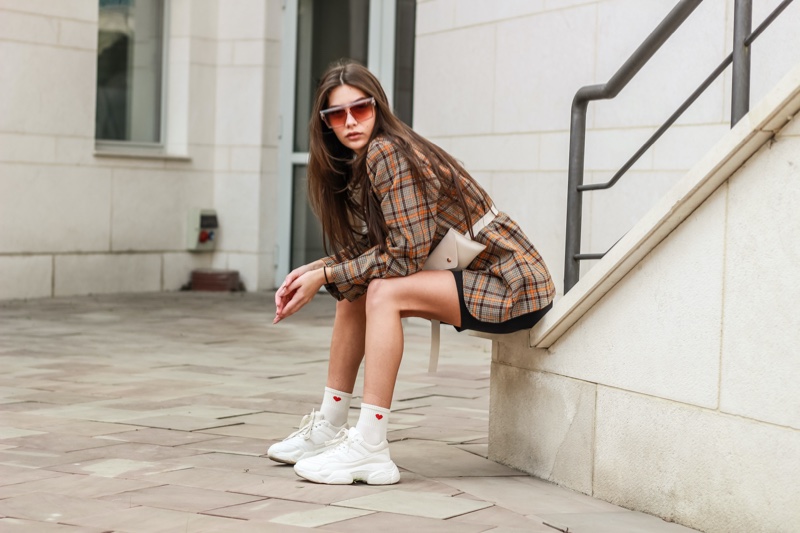 5. Sneaker Boots — In the winter, it can get tiring wearing the same few pairs of boots over and over again, especially if your options are all a bit more on the dressy side of things. This year, try out the ultra-trendy sneaker boot — a lace-up high-top made with sturdy materials that can handle wind, rain, and show. These are perfect for everything from running errands to heading out for dinner or a night on the town.
6. White Sneakers — White sneakers are essential to the modern dresser's wardrobe, much like a pair of jeans or a navy blazer. These days, though, your white kicks do more than just dial up your loungewear. They've also morphed into a mainstay for workwear and are even trendy to wear with dresses and skirts. Tip: Think your white sneakers will get too dirty to keep in the rotation? Pick a pair of washable shoes for women to maintain that fresh white look.
7. Black Leather Booties — Much like the white sneaker, the black leather bootie is a wardrobe fundamental that will get worn in every season, for every type of occasion. You can dress these up or down, depending on the task at hand. Pair them with your favorite tights and a pencil skirt for an elevated fall workday look, or style them with ankle-length skinny jeans and a leather jacket for a super-chic outfit for brunch, dinner, and happy hour.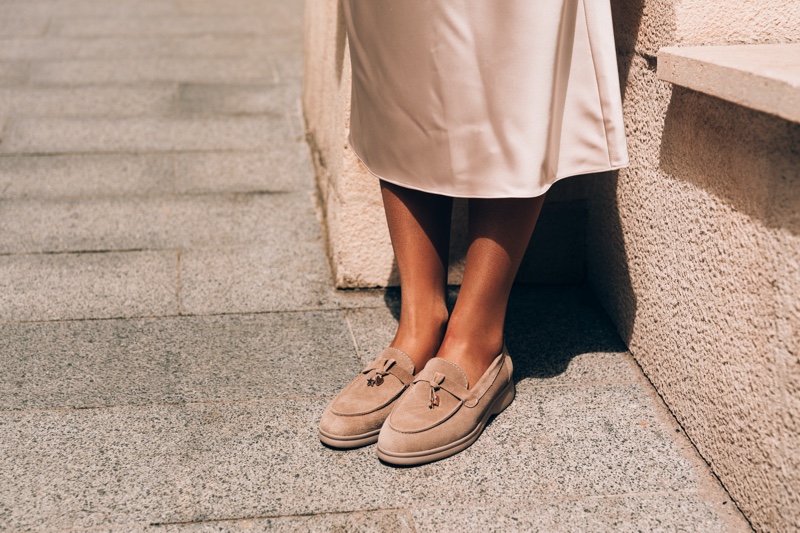 8. Comfortable Dress Loafers — Whether you're a lady or a gent, the dress loafer can do a ton of heavy lifting for you the next time you're getting ready for work or a fancy event. Pick a color and leather finish that's versatile enough to go with everything in your wardrobe. If you wear a lot of blue, khaki, and brown, pick a brown suede or leather pair. If you tend to go with blacks and grays, make sure you have a black option in the rotation.
9. Ankle Strap Heels — Few formal footwear options have as much potential as the ankle strap heel. Sure, it's a must for occasions like weddings and dressy showers, but you can dress them down, too. Style them with a pair of trendy raw hem cigarette jeans or leggings for an endlessly chic ensemble that makes you feel fabulous when you're heading to drinks or dinner with friends.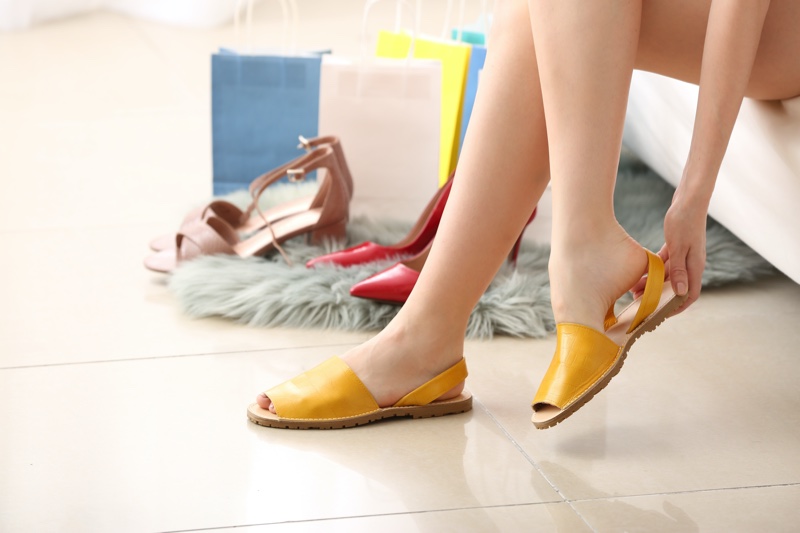 10. Sandals with a Cushioned Insole — Last but not least, make sure you have a pair of cushioned sandals that are comfy enough to wear on a day's worth of adventures. It doesn't matter the color, style, or material, but we'd recommend sticking with a classic, like brown or black leather, to dial up the versatility factor. As long as they're comfortable and adaptable, you'll be reaching for these sandals every day of spring and summer.
As tempting as it may be to amass your shoe collection to the size of Toronto's Bata Shoe Museum — it holds over 14,000 pairs, by the way — there's no need to do that when you invest in styles that are made to be versatile. With the right selection, you'll be able to style looks for any occasion, and getting ready will be a lot less stressful. Any of the above options would be excellent contenders for your minimalist shoe stash!