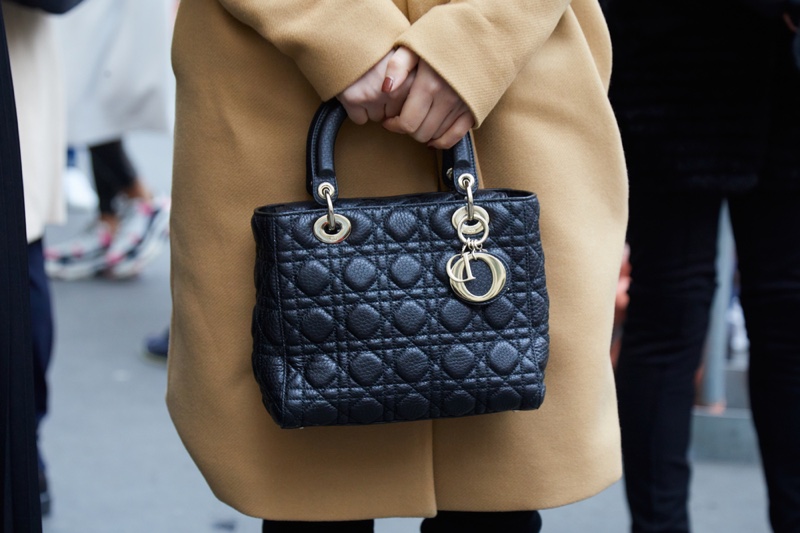 Dior is an iconic brand with some iconic handbags. Check out this guide to learn about the most iconic Dior handbags.
Are you a big luxury bag collector? One of the most iconic designer bag brands is Dior. However, out of all the lines, patterns, and styles of the brand, there is also a list of the most iconic Dior handbags.
Forbes ranked the Christian Dior SE holding company as no. 143 on its Global 2000 List. As of May 2019, it made $55.2 billion in sales revenue. In previous years, the company ranked in other lists, like making it to No. 88 in the World's Most Innovative Companies.
Many of Dior's handbags have always been well-received by the public and the fashion industry. The company doesn't only create quality bags but also fashion pieces that match many styles. Below, we've got a list of the 10 most iconic handbags signed Dior.
1. Lady Dior Bag
This list isn't complete without Dior's most famous handbags, Lady Dior. Crafted in 1994, it was first named "Chouchu" or "Favorite". The bag was then renamed in 1995 after Princess Diana of Wales. 
Former French First Lady Madame Bernadette Chirac gave this bag to Princess Diana as a gift when the latter visited Paris. The bag became one of the princess's favorites and she began carrying it around everywhere she went. Now, it holds a spot in the Hall of Fame. 
The bag has an unparalleled design and is available in 4 sizes, ranging from mini to large. Each bag takes a minimum of 8 hours to complete. Even now, it retains the characteristic Dior motifs like the "cannage" topstitch.
2. Dior
Diorissimo
Bag
Most of the Dior handbags have a unique sort of elegance to them. The Diorissimo bag has that timeless elegance, making it yet another iconic piece by Dior. The company gave its official introduction for the bag for spring/summer 2012.
With its release, Dior released a video of the luxury bag's crafting process on YouTube. This brought it an international viral success. After all, the bag embodies the exceptional expertise and craftsmanship of Dior.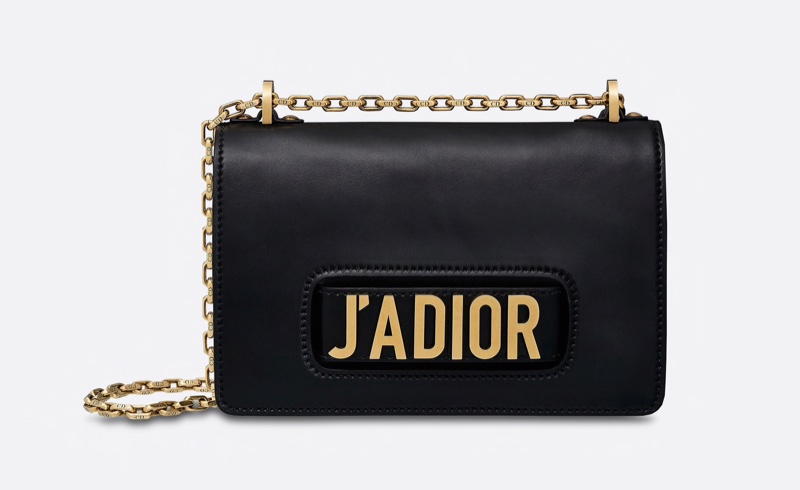 3.
J'adior
Dior Bag
In 2017, the J'adior handbag made its debut at the Dior show. Dior's artistic director, Maria Grazia Chiuri, designed the handbag. Later, it became the company's statement bag. 
The metallic lettering of the bag stands for the house's new codes. The strap allows the users to carry it over the shoulder or by hand. It comes in a wide array of colors to reflect your personality.
4. Dior Saddle Bag
If you watched Sex and the City, you might find this bag to be very familiar. The Dior Saddle Bag was one of Carrie Bradshaw's all-time favorites, after all. It was also because of the HBO franchise that the bag became one of the most sought-after bags in the late '90s.
John Galliano designed the handbag in 1999. Its unique style and reputation make it any vintage bag lover's must-have for sure. If there is one thing this handbag does, it makes the process of matching clothes for it a fun affair.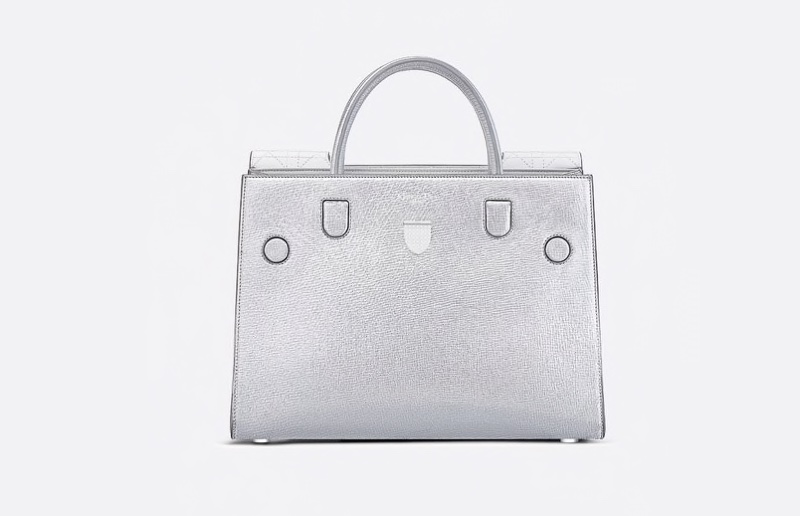 5.
Diorever
Bag
Do you like the minimalist style? We're sure you'd love the Diorever bag with its clean cuts and simple lines. However, this luxury bag is anything but simple. The handbag came out in Dior's spring/summer 2016 runway show.
On Dior.com, you can order it in various finishes. One of these is the exotic crocodile leather. The bag is also available in different sizes and may have reversible flaps.
6.
Dioraddict
Bag
The Dioraddict handbag is the embodiment of Parisian fashion. It pays homage to vintage suitcases also by Dior. The bag takes the shape of a classic purse and has the brand's signature "cannage" topstitch.
It has every touch of Dior but with a modern twist. Although the bag is a callback to vintage fashion, it still feels young and edgy. It has different-colored versions as well as one with a Bohemian-style shoulder strap.
7. D-Bee Tote Bag
The D-Bee bag only became a recent addition to the iconic Christian Dior bags. It launched in Maria Grazia Chiuri's first runway show as creative director for Dior. Many of its biggest wearers are millennial women and Generation Z young adults.
One possible reason for this is the bag's elegant aesthetic inspired by the '90s. As a note, in 2016, Maria Grazia Chiuri became the brand's first female artistic director. Since then, she infused collections with striking bags, each one for the modern woman.
8. Dior Le 30 Medium Tote
The collection owes its name to Dior's address in Paris, France on Avenue Montaigne. It remains to be one of the brand's best-selling fashion pieces due to its affordable price. You can even find it under $2000 at second-hand marketplaces.
The bag features quality, exotic, hand-stitched leather. The drawstring bag has a timeless and unique look. You can find it in a variety of colors to match your style.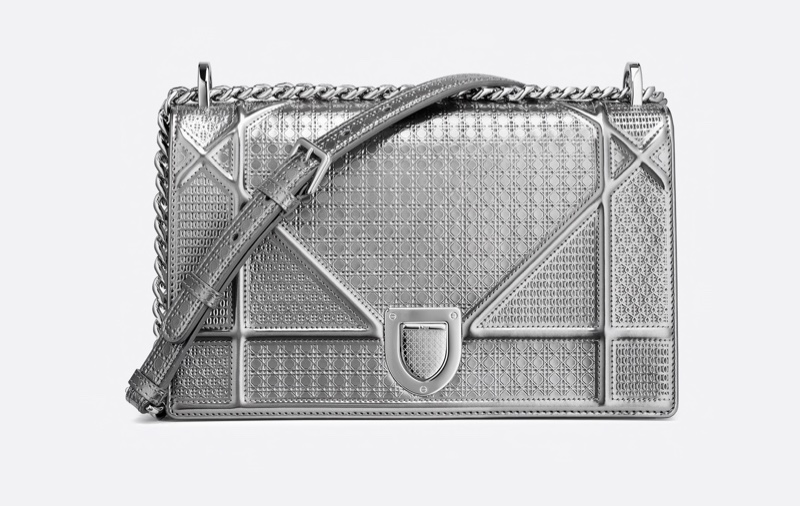 9. Dior Diorama
If you like your Dior purses with a cute rock-'n-roll feel, you would enjoy the Diorama. The handbag launched in the catwalk in the spring/summer 2015 runway show.  It's a great compliment to the modern Dior woman's ready-to-wear style. 
It comes in a wide array of colors, finishes, and materials to suit your liking. Although it's somewhat still a new bag, it's already paved its way to success. It isn't as comparable as the Lady Dior, yet, but only time will tell.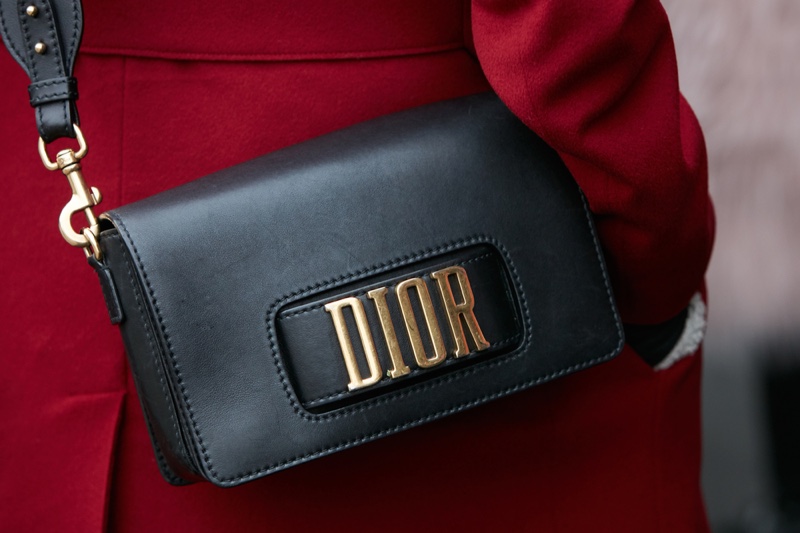 10. Dior (r
)evolution
Bag
Last but not least, we have one of the newest iconic bags from Dior. This piece came out in 2017 with Maria Grazia Chiuri as the creative director as well. It's considered as another one of her biggest accomplishments.
Also called the Diorevolution bag, it marks the end of a revolutionizing era for the company. Made out of the smoothest calfskin leather, this bag is every millennial's dream come true. It is an ideal fashion piece for any day or evening wear. 
This flap bag comes with the aged golden Dior emblem on its slot handclasp at the front. The interior is black suede and partitioned, perfect for all your essentials. It works as a shoulder bag as well with its wide detachable shoulder strap.
Dior Handbags Make the Best Investments
That's it for our list of the top 10 most iconic Dior handbags. 
If you have one of these, you made a good decision and a great investment. The fashion house creates quality bags that outlast fashion trends. It's one of the reasons why the brand's bags are so sought-after and expensive. 
Did you enjoy this article on Dior handbags? If you want more, feel free to explore the rest of our site.