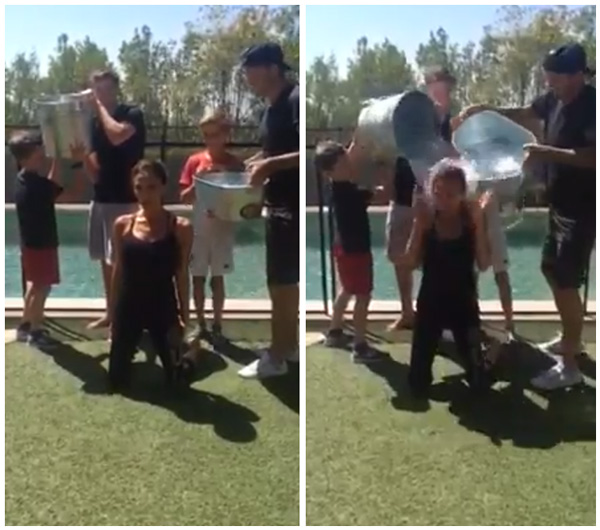 Victoria Beckham Does the #IceBucketChallenge–Designer Victoria Beckham is the latest of the fashion pack to do the ALS Ice Bucket challenge. She enlisted the help of her three boys to dump not just one but TWO buckets of ice water on her. Eva Longoria challenged the designer who is seen in the video wearing a black tank top and pants. Previously, we saw Anna Wintour and top models like Karlie Kloss and Kate Upton accept the challenge.
Victoria challenged Tom Ford and Katie Holmes. As of a few hours ago, the ALS Association announced it has raised over $41 million dollars thanks to the awareness campaign.
Enjoyed this update?