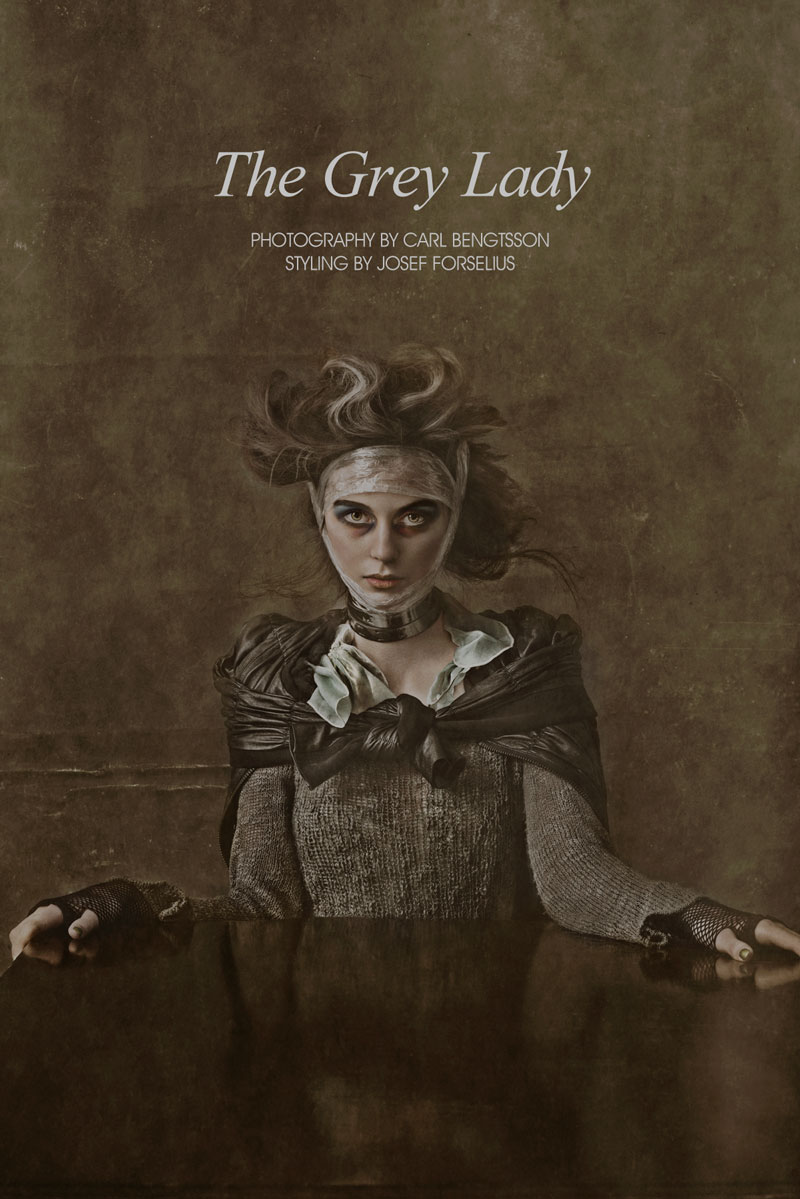 The Grey Lady – Photographer Carl Bengtsson and stylist Josef Forselius team up for this elegantly haunting shoot starring Tova Wahlin. With inspiration ranging from Helena Bonham Carter to classic cinema, the model impresses in these ethereal portraits. A wardrobe including ladylike silhouettes and unconventional accessories from the likes of BACK, Sonia Rykiel and Weekday paints a story of dark enchantment. For beauty, hair stylist Philip Fohlin streaks the brunette's tresses while makeup artist Elva Ahlbin gives Tova a gothic palette.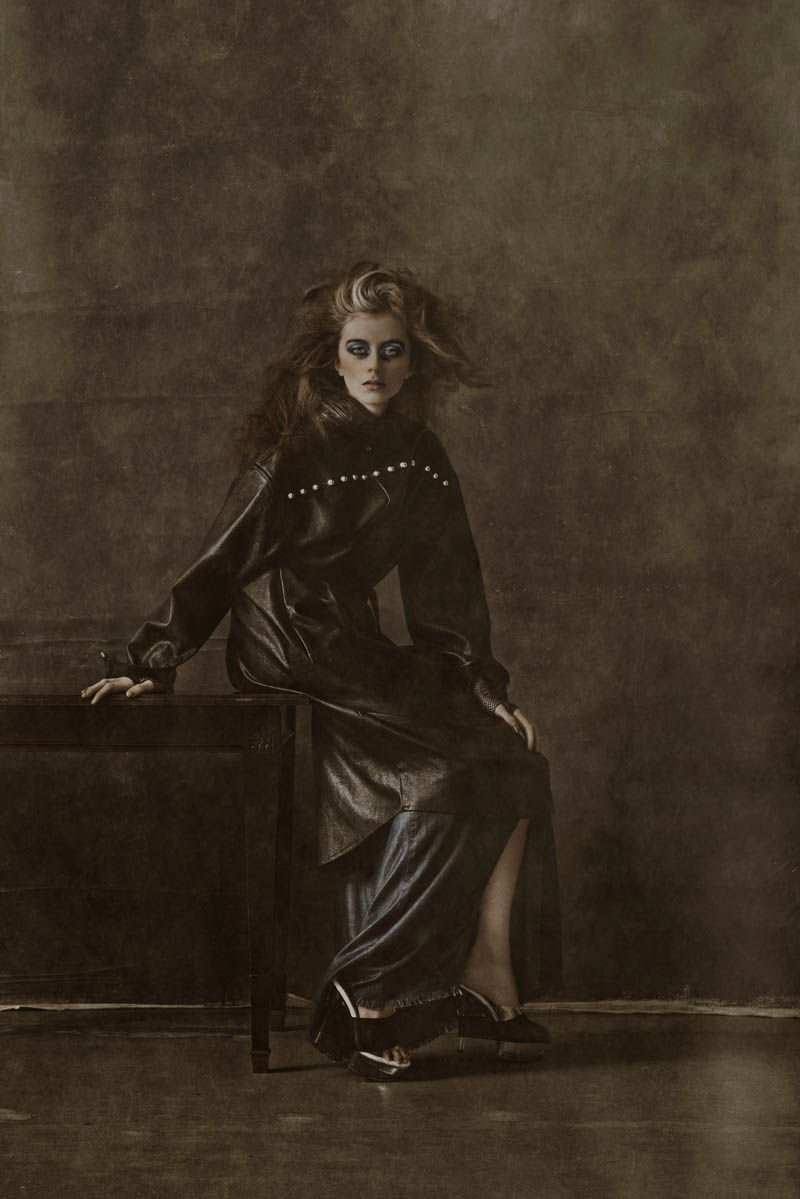 Studded Leather Jacket and Dress in Denim BACK, Platform Heels with Trashed Stockings stylist's own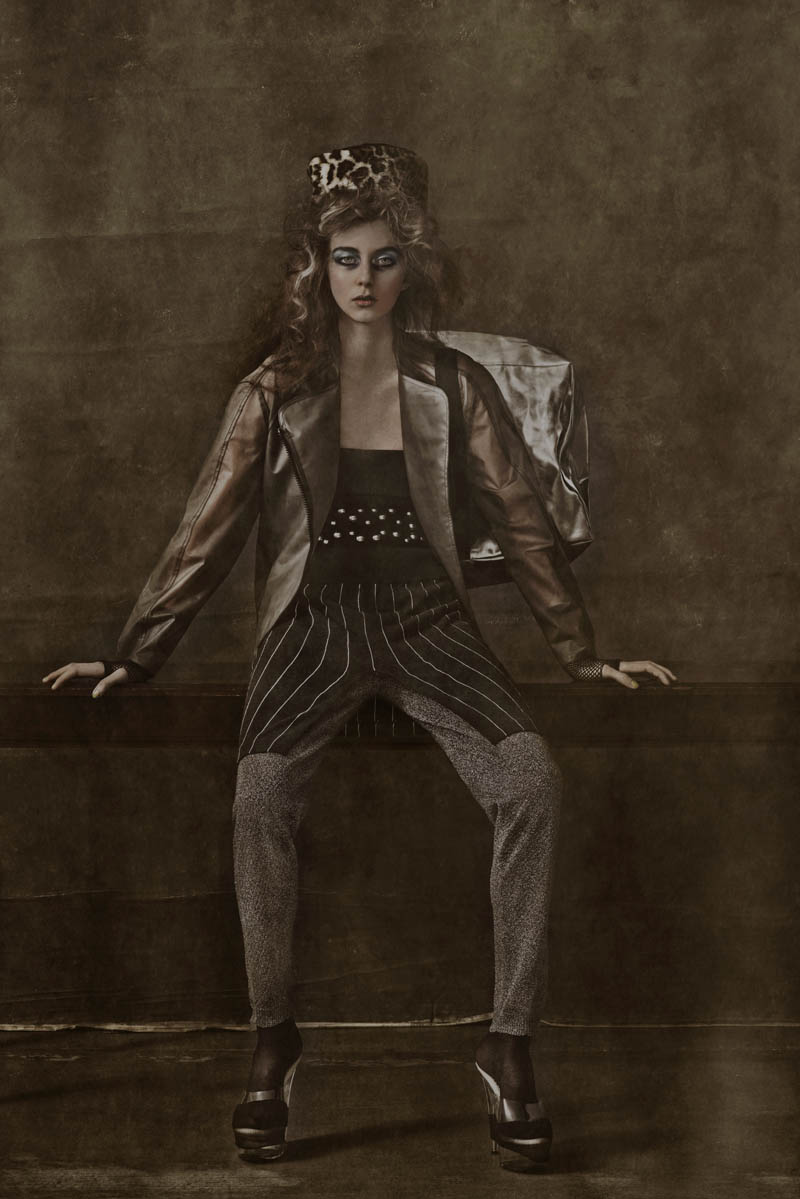 Glittery Silver Pants, Dress and Belt with Studs BACK, Jacket and Bag in Silver Weekday, Hat vintage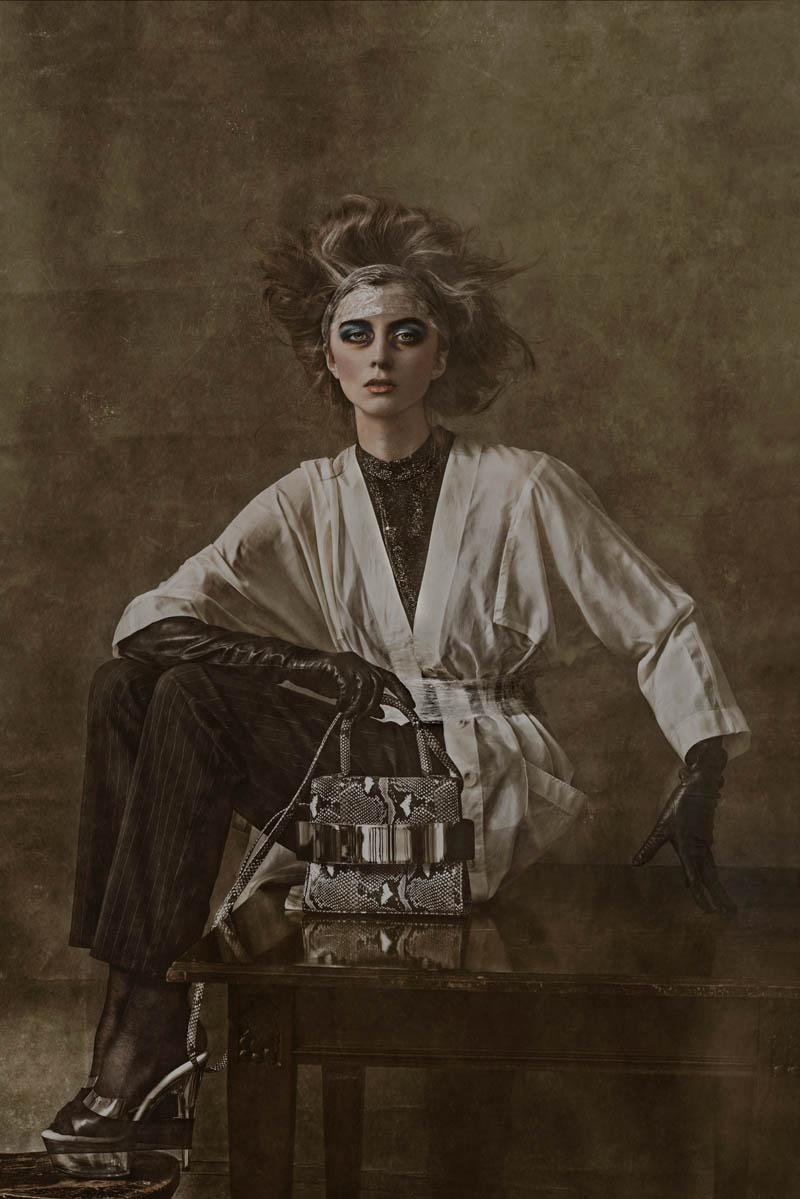 Pantsuit BACK, Sequined Top Stylein, Coat The Local Firm, Vintage Bag with Belt in Silver H&M, Leather Gloves stylist's own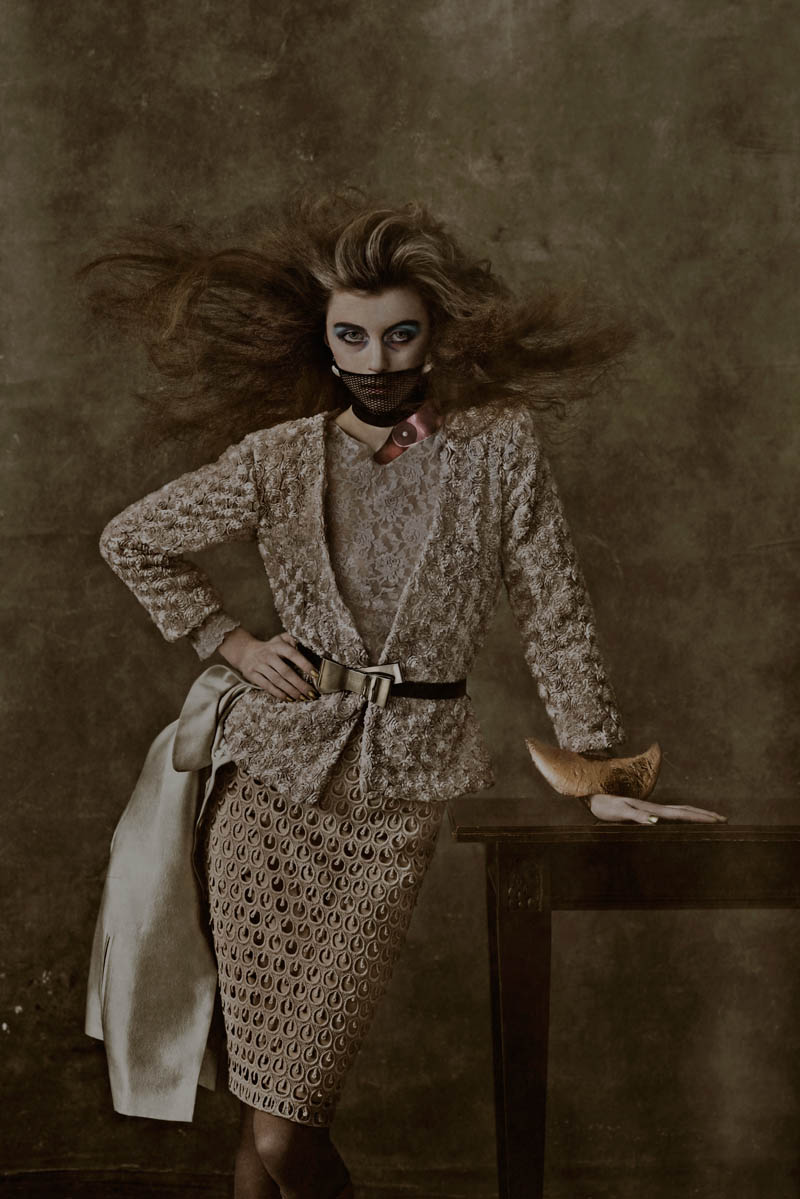 Pink Skirt and Blazer with Roses Mayla, Bracelet Bjørg, Belt Sonia Rykiel, Necklace Coccooe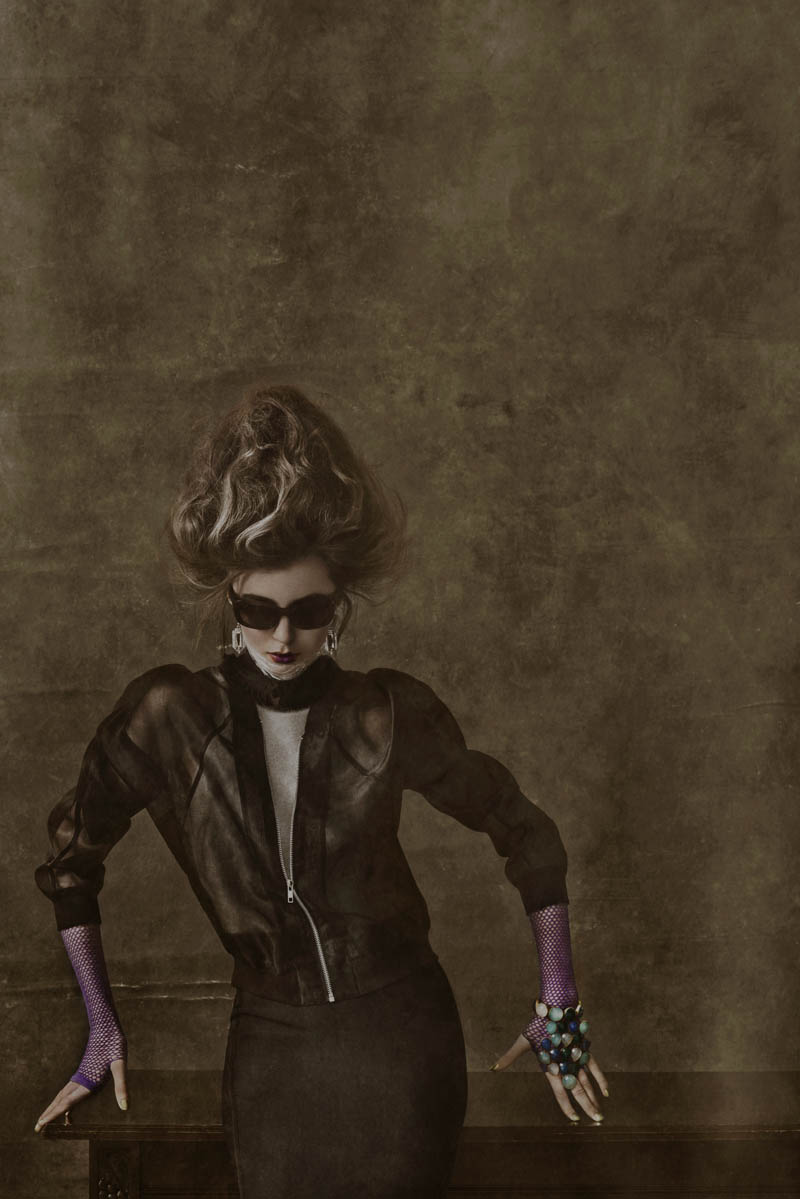 Crop Top Stylein, See-through Bomber Jacket Monki, Fishnet Gloves Blue Fox, Sunglasses Maui Jim, Collar Sonia Rykiel, Skirt samsøe samsøe, Hand Jewelry Charlotte Bonde, Earrings Glitter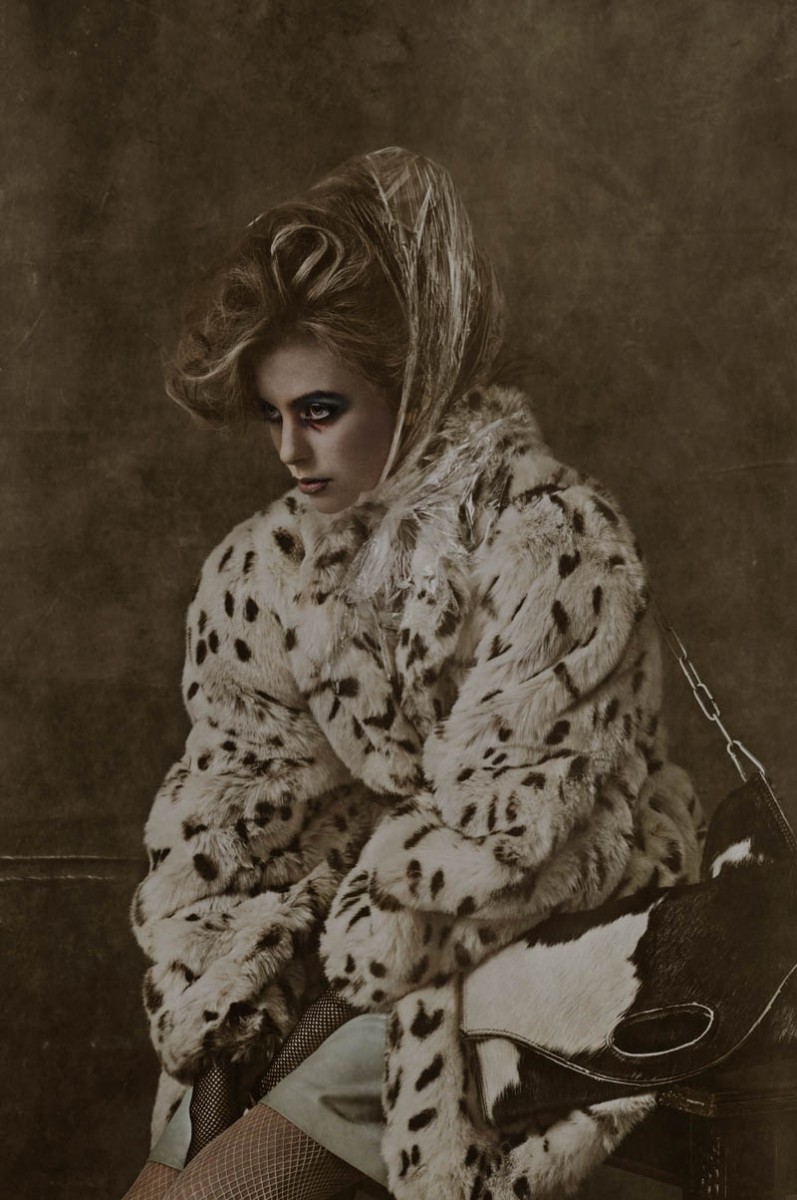 Vintage Faux Fur Old Touch, Shorts Maria Nordström, Fishnet Gloves and Stockings Blue Fox, Cow Print Bag BACK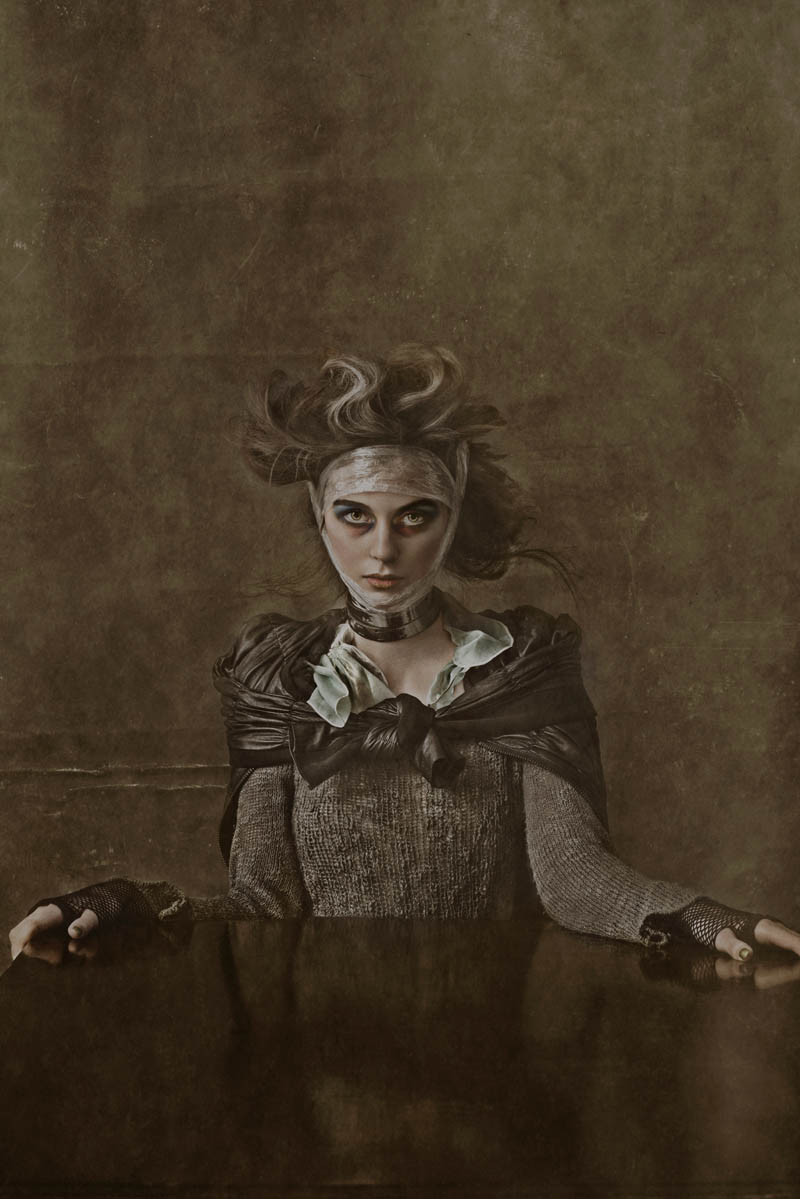 Dress Valerie, Leather Jacket Twin Set, Belt Filippa K, Knit Diesel, Fishnet Gloves Glitter
Enjoyed this update?