Tag Archive Chanel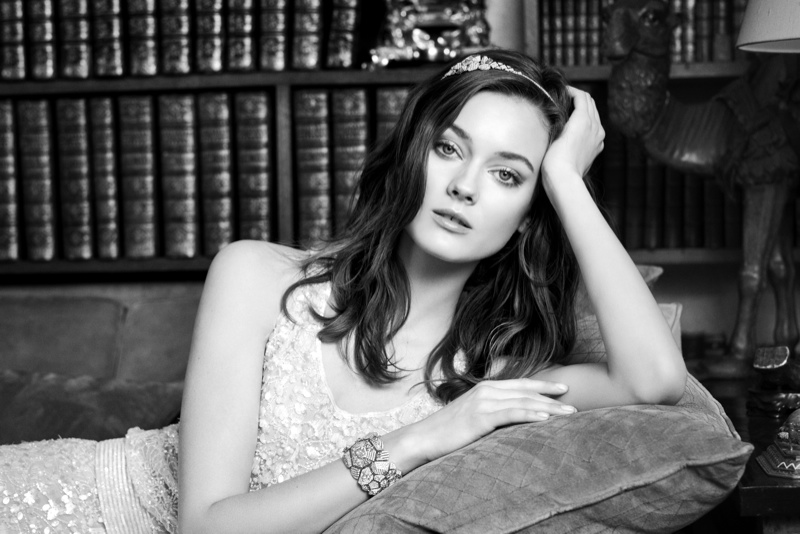 Jac's Classic Chanel Look–After appearing in Chanel's recent watch campaign, Jac Jagaciak is back once again for a series of fine jewelry images for the French brand. The Polish beauty poses in black and white…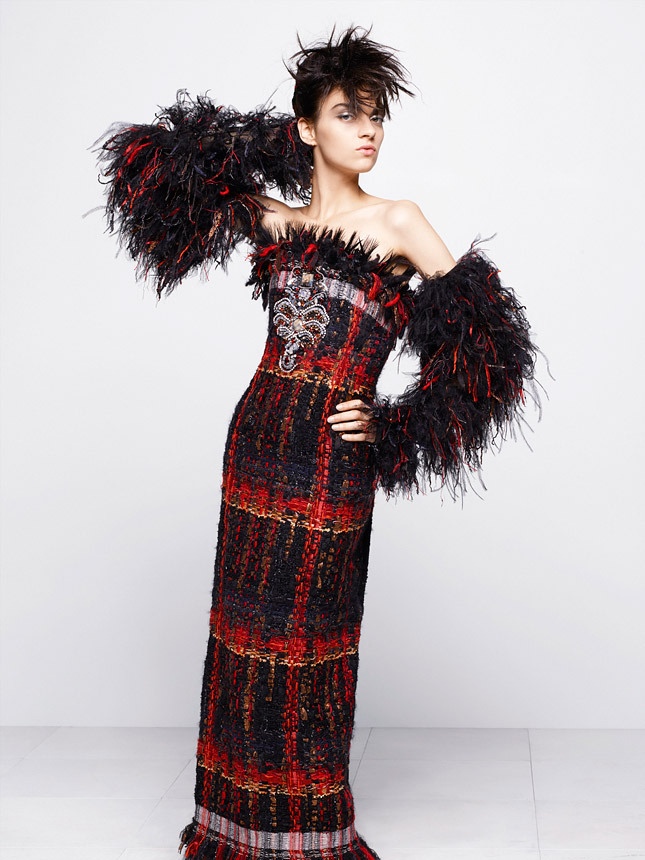 Chanel Couture Revisited–Following up the runway show earlier today, Chanel has released its fall 2014 haute couture press kit featuring Magda Laguinge via Vogue Russia. The Argentinean model poses for brand creative director Karl Lagerfeld…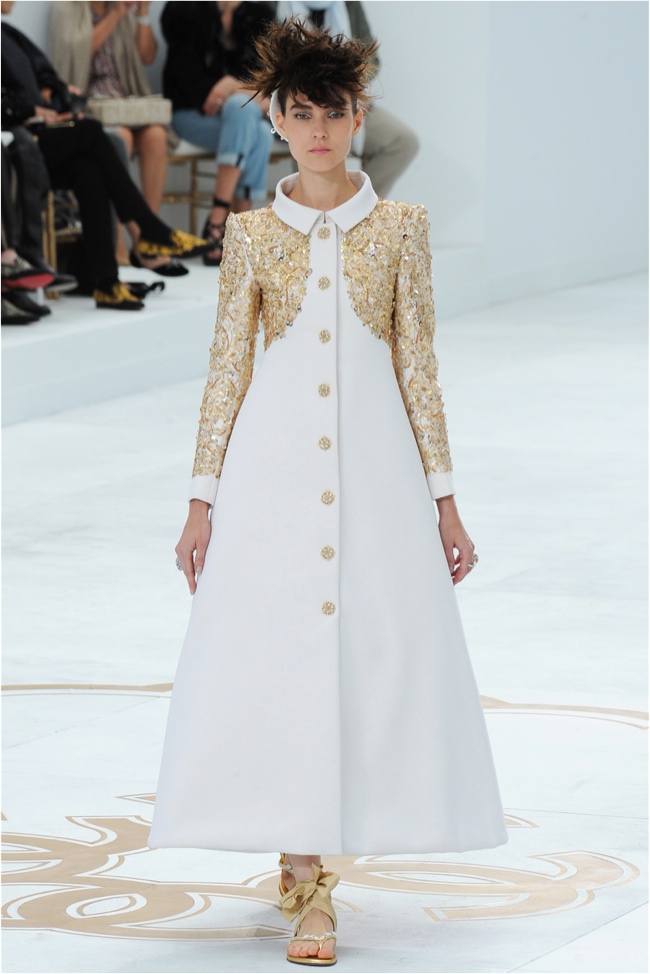 Chanel Fall/Winter 2014 Haute Couture–Paying homage to Le Corbusier, an influential architect from the 20th century, Chanel's fall-winter 2014 haute couture show was a fusion of "more is more" luxury and understated demureness. This season,…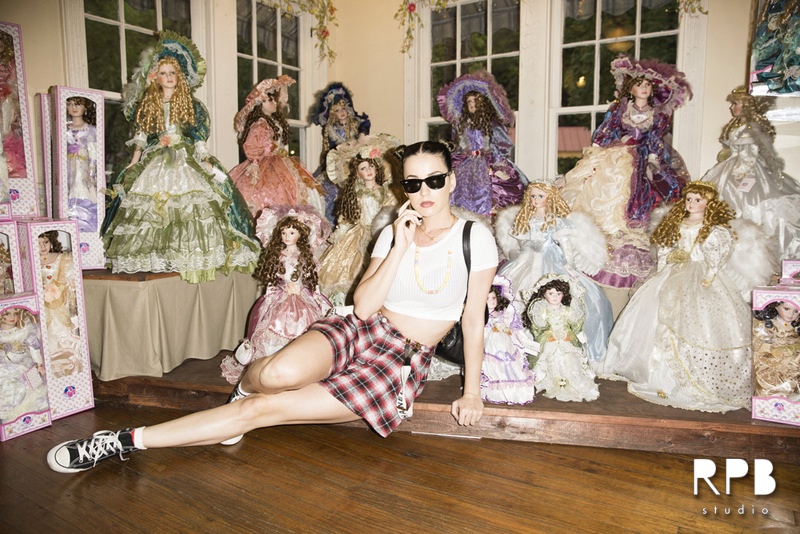 Pop star Katy Perry was one of the normals on Thursday when she visited Dollywood in Tennessee. Well, she was almost normal except for a photo shoot taken by Rony's Photo Booth at the amusement…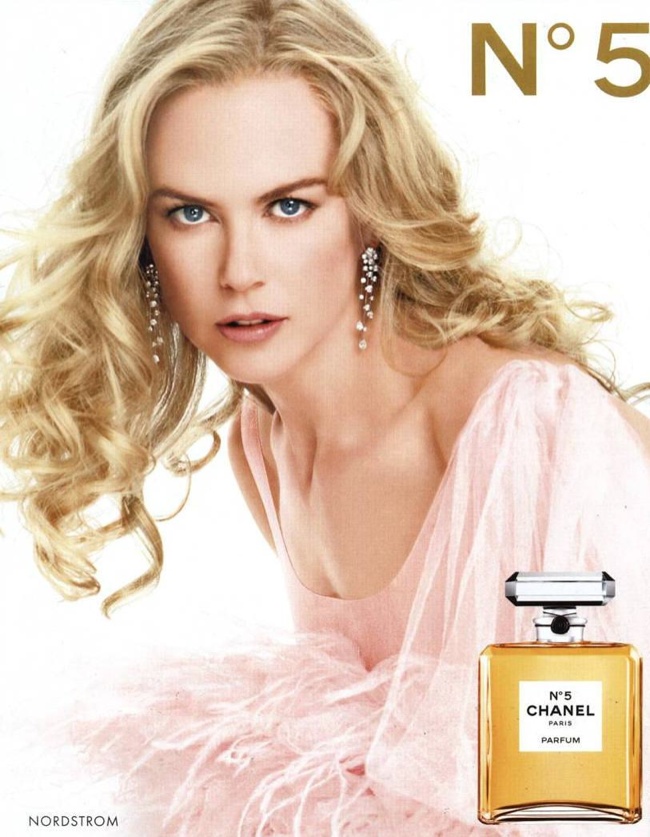 We take a look at five Chanel No. 5 ad campaigns throughout the years with its famous faces including Brad Pitt, Nicole Kidman, Catherine Denevue and more.
Kristen Wears Chanel—Fresh from the release of her pre-fall 2014 campaign for Chanel, Kristen Stewart was spotted wearing the brand at the 67th Cannes Film Festival during the premiere of her new film "Clouds of…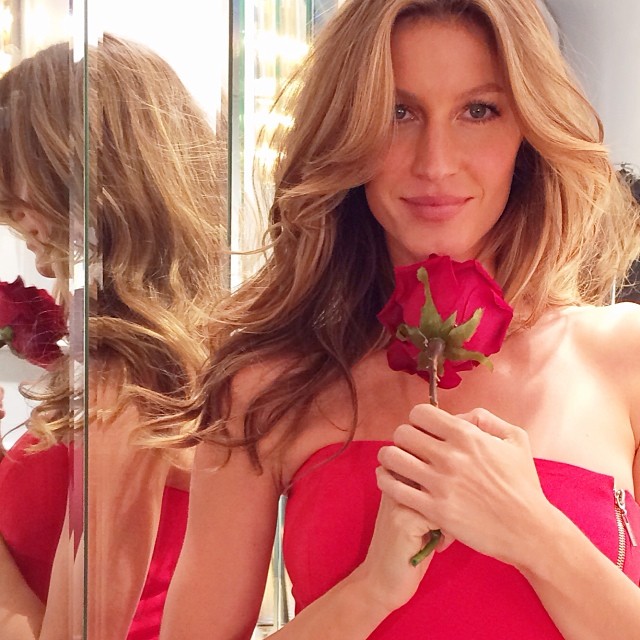 Gisele for Chanel No. 5--Director Baz Luhrmann is set to direct supermodel Gisele Bundchen for the new edition of its Chanel No. 5 campaign. The iconic...
Poppy Gets Married in Chanel–After instituting a no Instagram policy for her wedding, Poppy Delevingne got married earlier today and wore a custom Chanel couture wedding gown designed by Karl Lagerfeld. The bride wore her…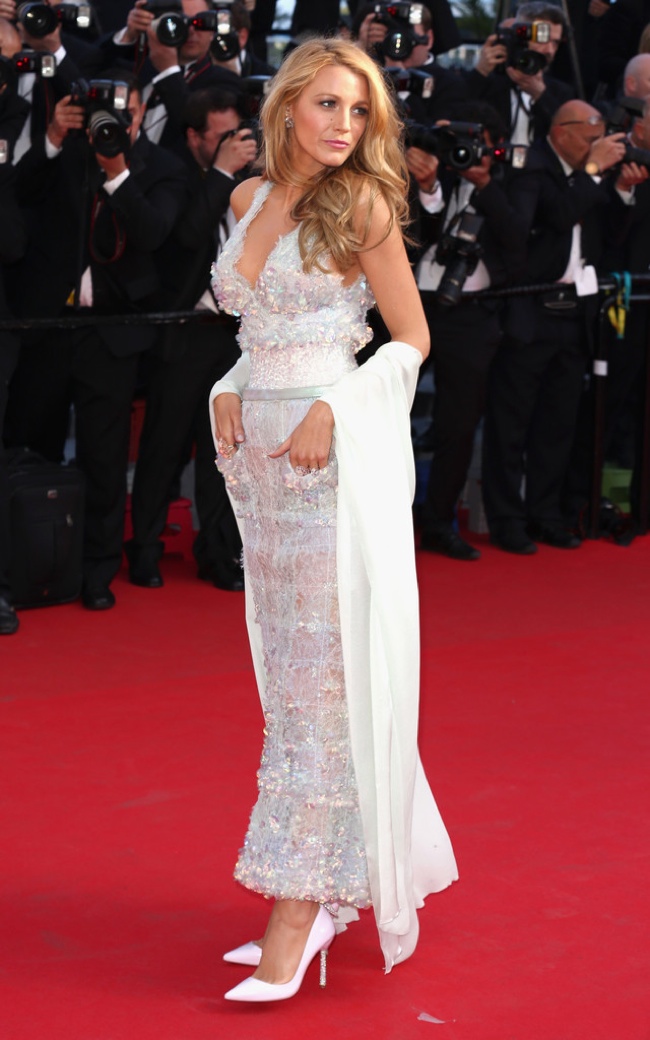 Blake Wears Chanel–After attending the opening ceremony the previous day, actress Blake Lively posed on the red carpet on May 15th for the "Mr. Turner" premiere at the 67th Cannes Film Festival. The blonde beauty…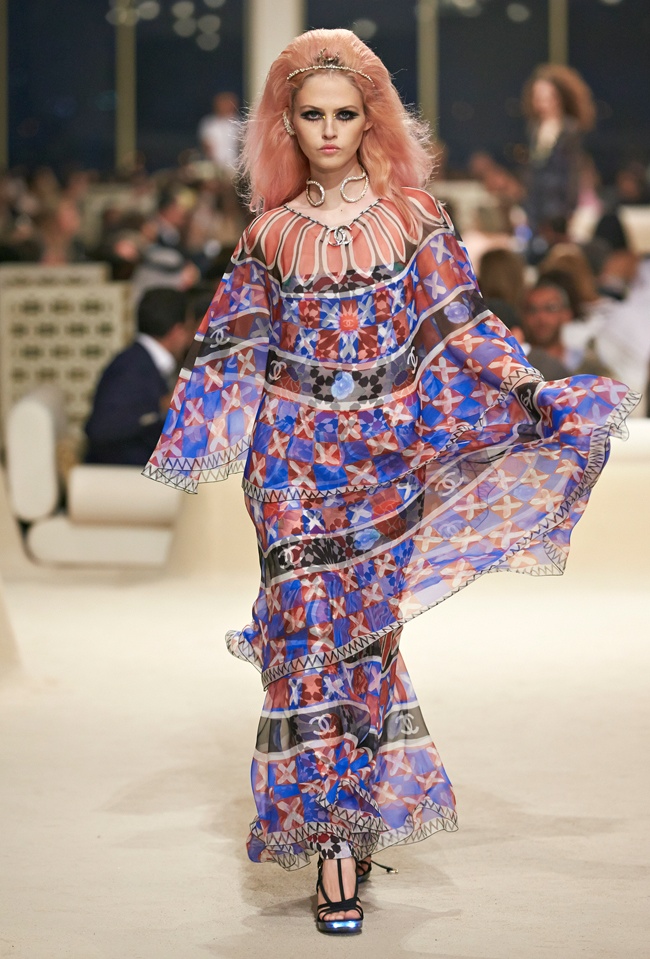 Chanel Cruise 2015—Landing in Dubai, the theme of Chanel's cruise 2015 show is a modern take on orient romanticism with an outing of airy fabrics and voluminous silhouettes. Models hit the catwalk in ensembles befitting…