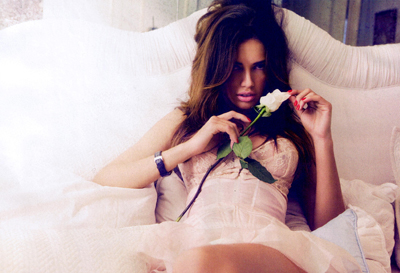 Adriana Lima is featured in a sultry spread from Elle March 2009. Another VS model, Alessandra Ambrosio, has a biker editorial by Dennis Hopper. It's a welcomed change from the boring accessory eds.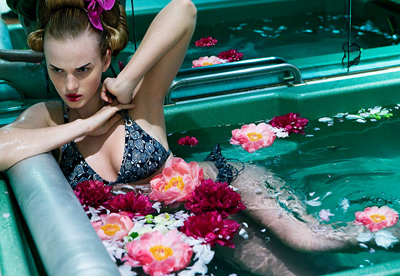 I love how Olaf Wipperfürth contrasts cool and warm colors in his photographs. It's this, plus other subtle differences that can take a picture from bland to interesting. Anne V makes a striking "geisha" as…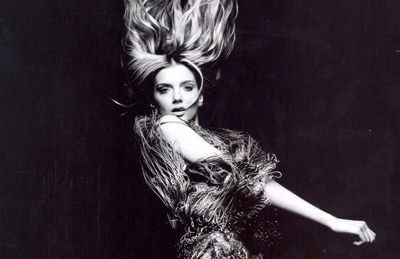 Lily Donaldson gets her shake on in Vogue UK's "Fringe Festival". There's also a behind the scenes video from SHOWstudio displaying her in action. How exhausting!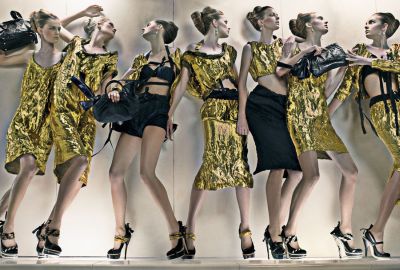 Prada's spring campaign is one of my favorites this season.  I like Meisel's innovative take on the group shot.  In addition to the highly reported bas-relief influence, I can also see a group of young…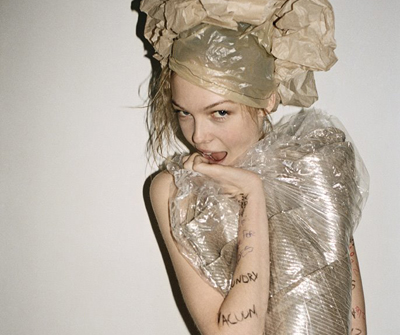 Norwegian model, Siri Tollerød works some recyclables in Dansk magazine's current issue.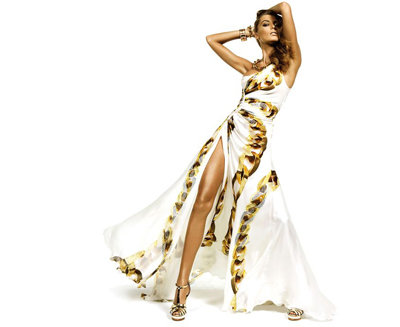 On one hand, I really love the energetic vibe that Daria brings to the campaign. She's one of the best models out there and you can definitely see that here. Yet on the other hand,…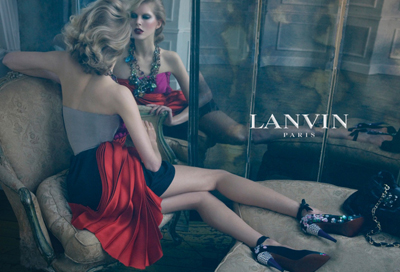 I'm so happy to see Islein Steiro again. She's coming back strong in this season's Lanvin campaign by Steven Meisel.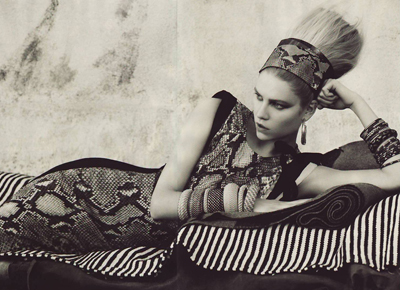 I can't help but appreciate this editorial. It takes a overused theme and reworks it in a fresh way.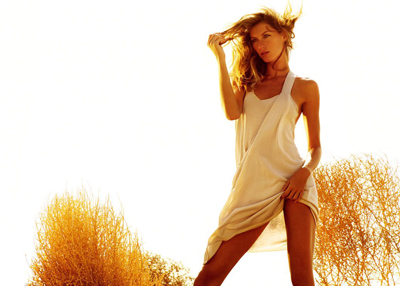 In my opinion, this is probably Gisele's best campaign this season. It's very effective in making the clothes look good and it's aesthetically pleasing. Also, the hair doesn't make me cringe like in the Christian…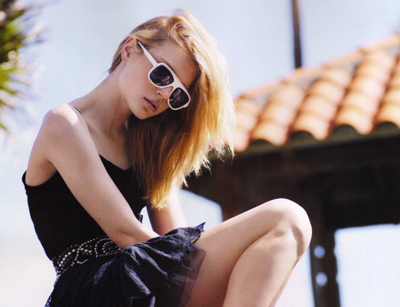 This is not my favorite Stam editorial, but there are some interesting shots here.