The Protest of Venus – Nienke fights authority in Dirk Kikstra's recent black and white images which pit the brunette beauty against two policemen played by Michael W and Robbert. Outfitted by Inge de Lange, Nienke wears a wardrobe of lightweight outerwear and billowing dresses in an urban setting. Soft curls and smokey eyes by Patricia van Heumen complete the protester's powerful looks.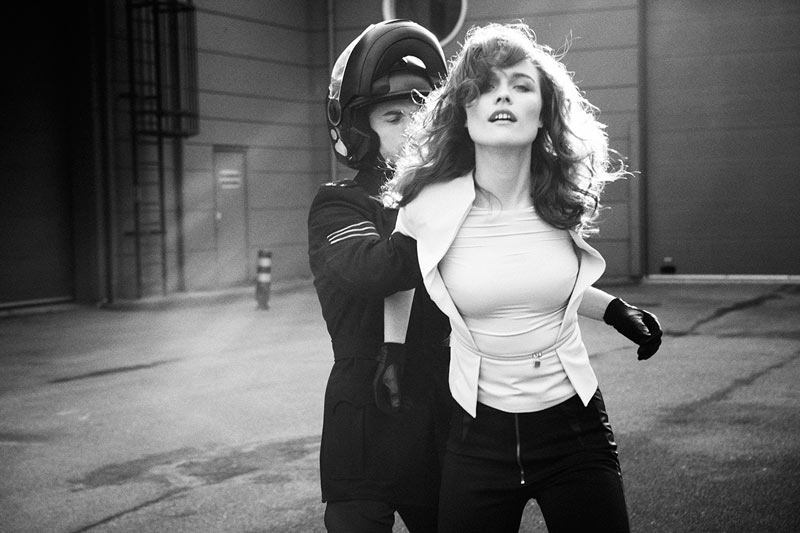 (On Nienke) Top and Jacket Elisabetta Franchi, Trousers Stella Nova, Gloves Roeckl (On Michael W & Robbert Throughout) Jacket and Pants Klerewijven, Helmets MotoZoom, Shoes Hugo Boss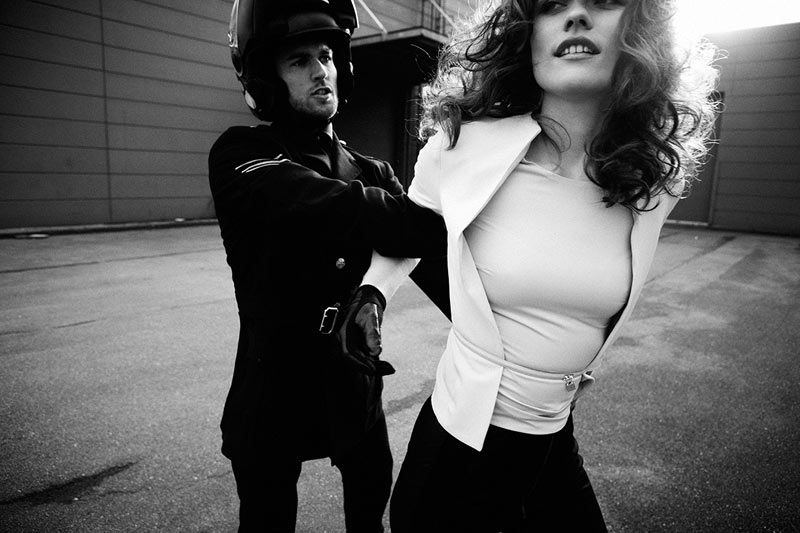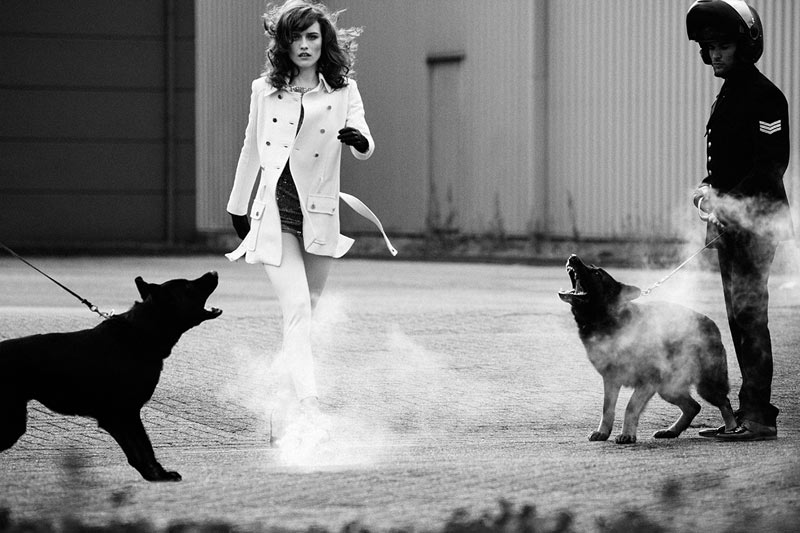 Jacket and Trousers Elisabetta Franchi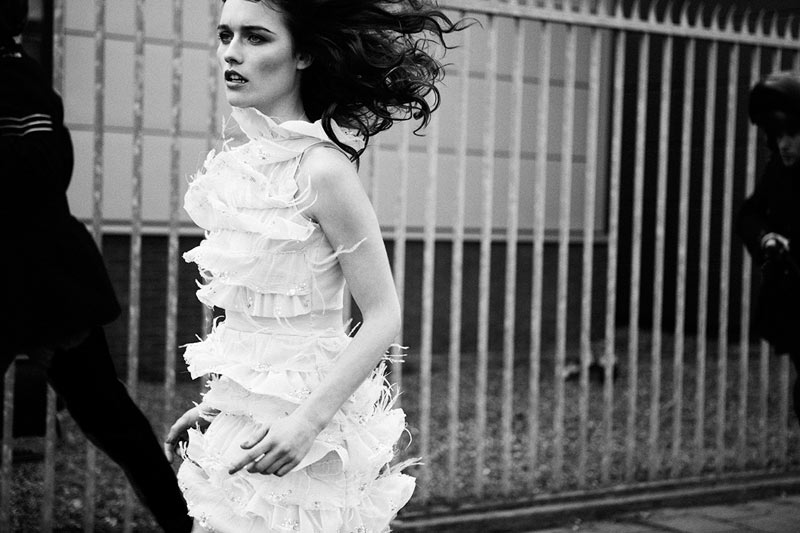 Dress Elisabetta Franchi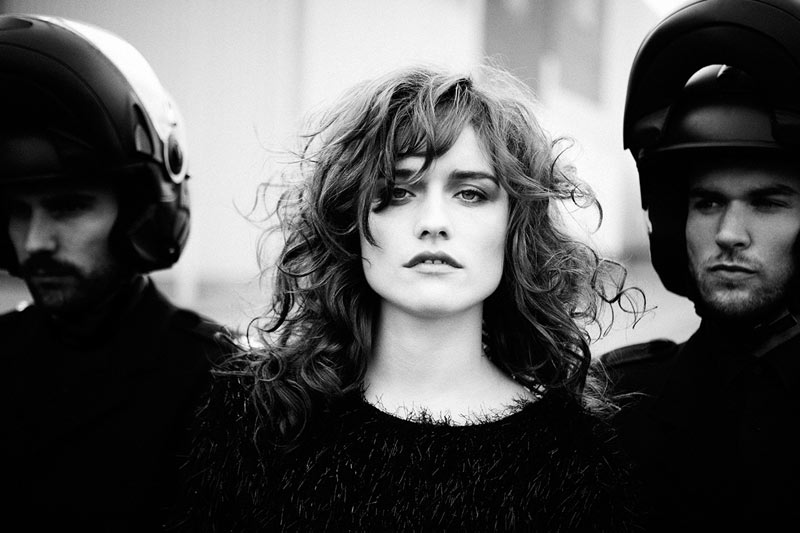 Top Nelly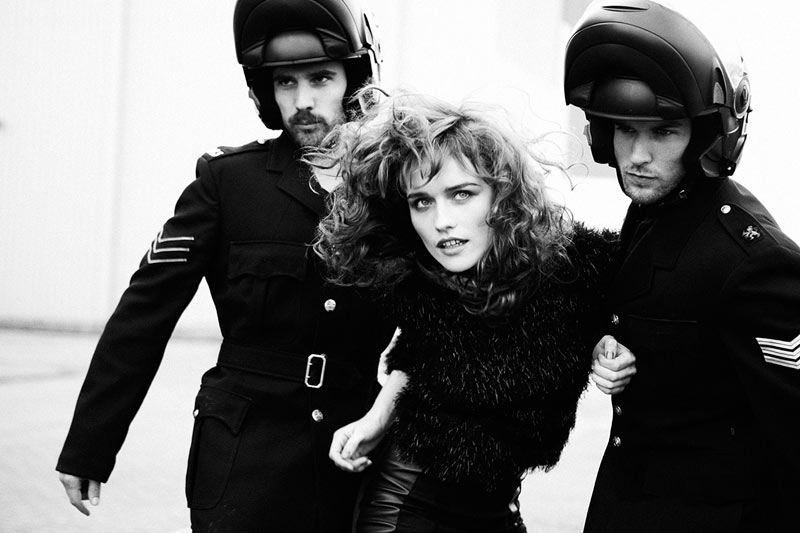 Top Nelly, Trousers Stella Nova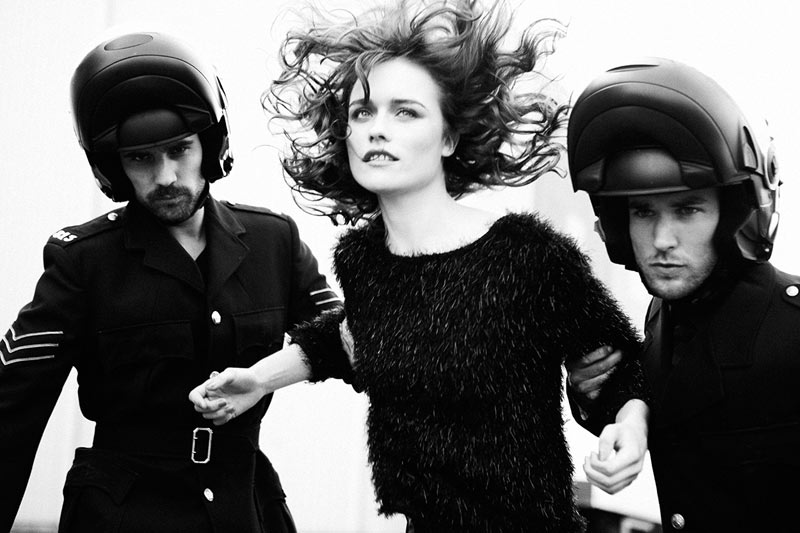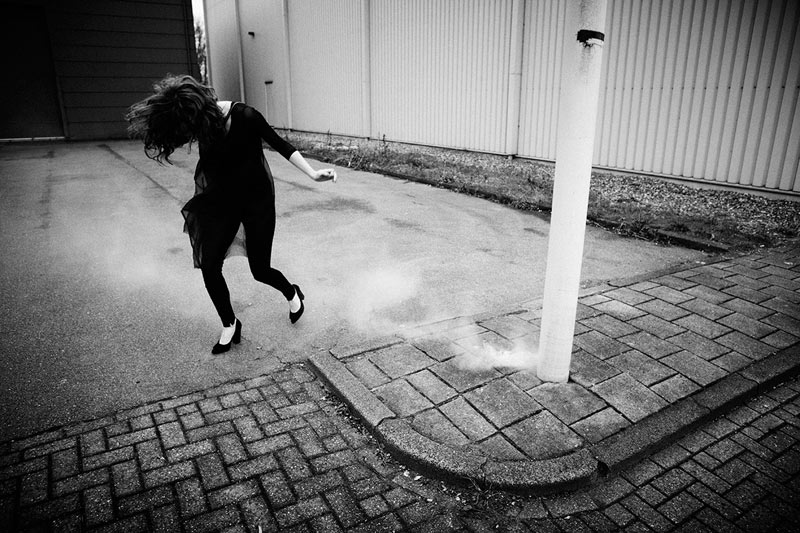 Dress Etranger, Trousers American Retro, Pumps Compagnia italiana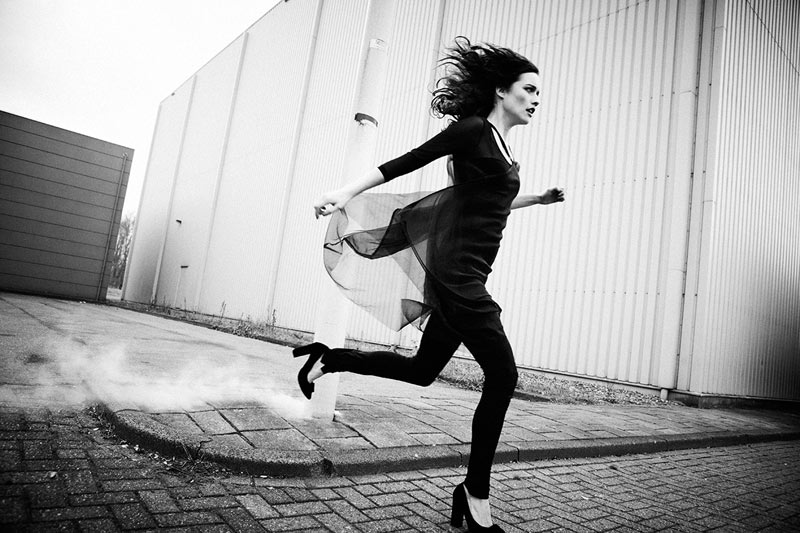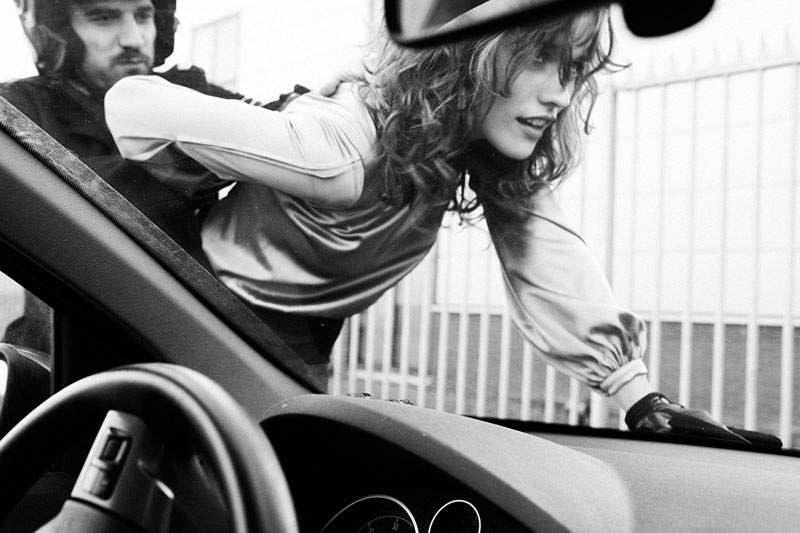 Dress La Dress, Gloves Roeckl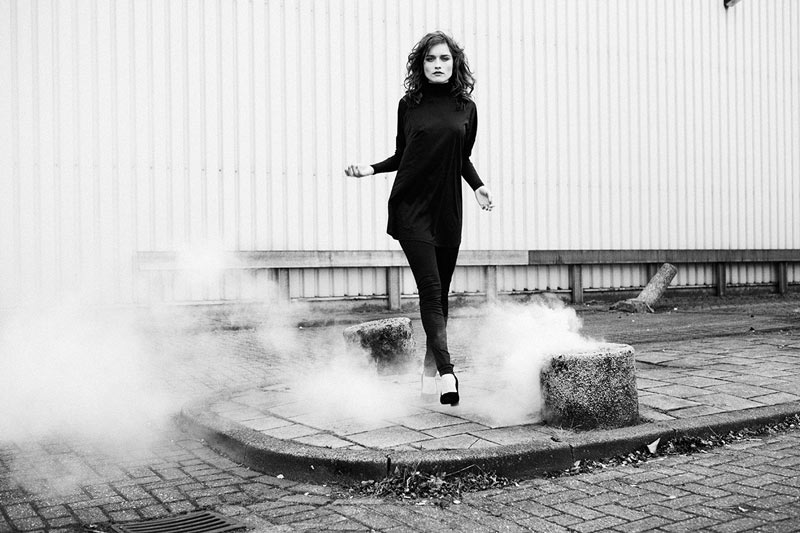 Dress Stella Nova, Trousers American Retro, Pumps Compagnia Italiana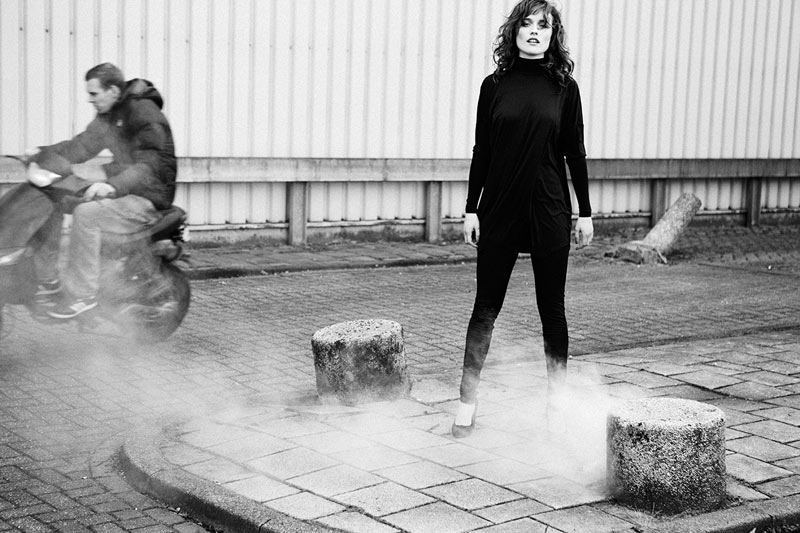 Photography: Dirk Kikstra
Stylist: Inge de Lange
Make-up & Hair: Patricia van Heumen @ Angelique Hoorn
Models: Nienke @ Paparazzi models, Michael W @ Tony Jones, Robbert @ de Boekers
Location: http://www.hetlicht.nl
Dogs: http://www.vonmeerblick.nl/ Huub Wesseling
Enjoyed this update?