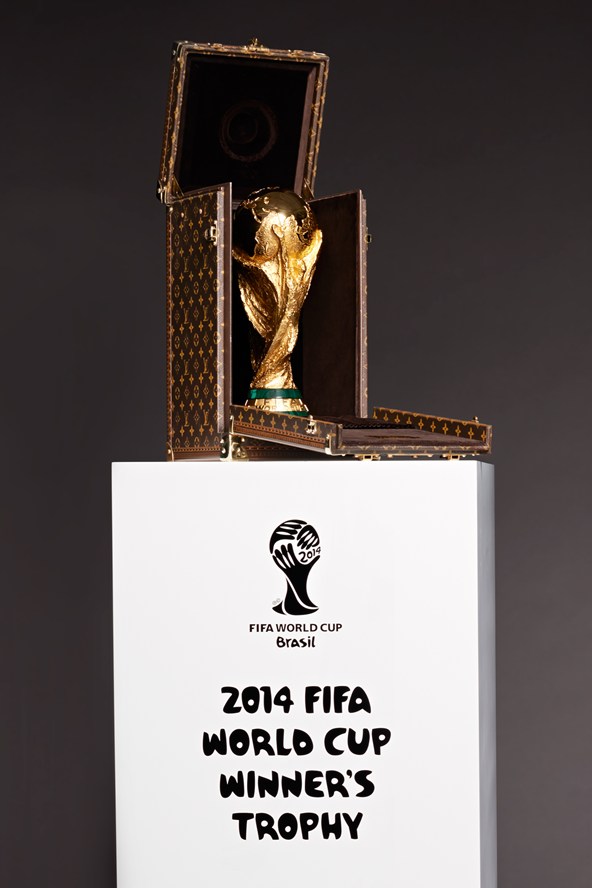 With the world in an uproar over who will win the 2014 World Cup, it's good to know that the fashionable aspect has remained consistent. Louis Vuitton has announced that their design for the monogrammed case that will carry the World Cup Trophy, commissioned by the FIFA, will be making a comeback.
According to Vogue UK, its first presence was during The World Cup in 2010, and hand crafted in Louis Vuitton's renowned Asnières workshop. It is embellished with everything we love about the company—complete with monogrammed LV detailing, hardware, and brass locks. The luxury house's other collaboration is with top designers such as Karl Lagerfeld and Christian Louboutin for the Louis Vuitton Iconoclasts project.
Enjoyed this update?