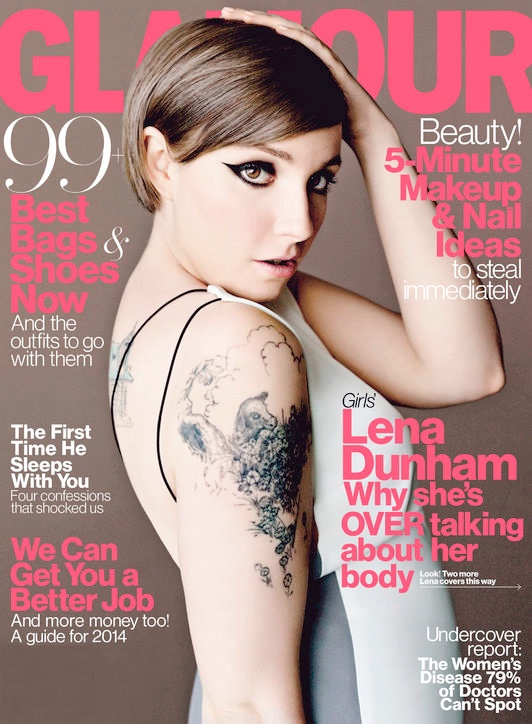 One of entertainment's most polarizing faces Lena Dunham covers the April issue of Glamour Magazine, sporting her tattooed arm proudly. Fresh off her recent Vogue cover, Tom Munro captured the "Girls" star for the American publication where she also has an interview where she opens up about relationship advice, her inspirations and criticism of the show. See a preview of the shoot below, and see more on Glamour.com.
On people's criticism of her show:
"That's something I've come up against—people [thinking], If HBO had just asked me, I would have made a TV show that was just as good but included more people or was smarter or funnier. Like, Hey, just give me half an hour and a million dollars, and I'll do this."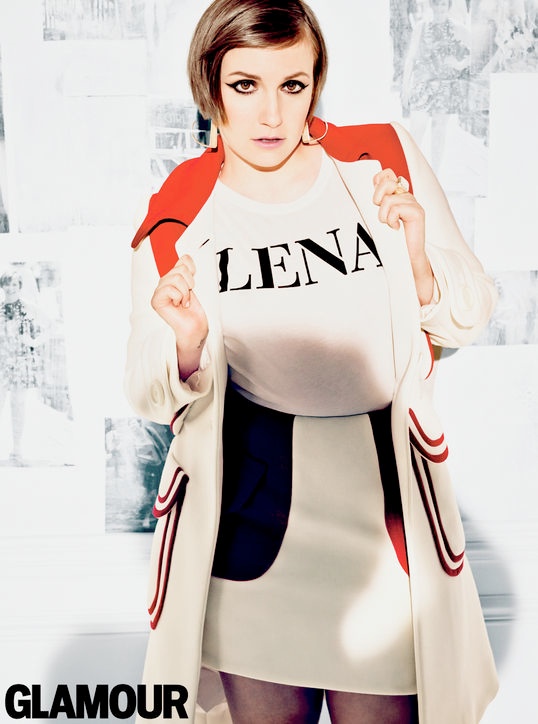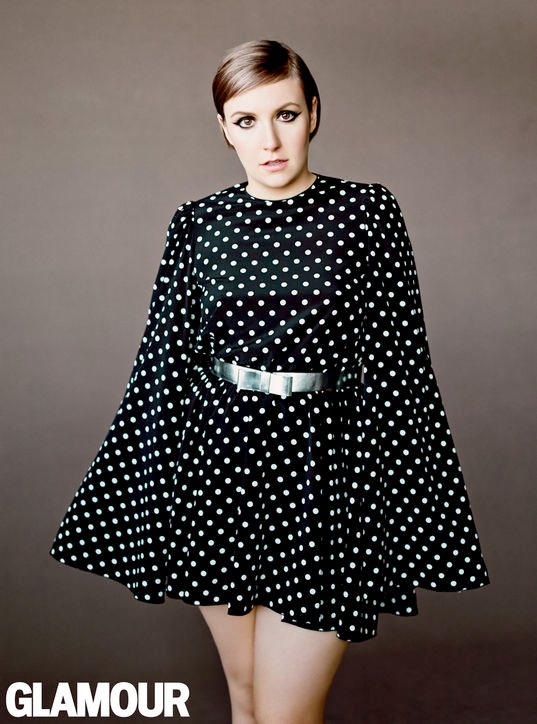 On casting Adam Driver as her love interest:
"[In] casting Adam [Driver, who plays Hannah's boyfriend], I just looked at him and went, "I would have fallen in love with him in college." When you first see Adam, you have this sense of he's your own private secret, and I felt that would be a big part of Hannah's attraction to him. Like, No one else is going to want this person but me…. And of course that's not true. Adam is like the sexiest man alive, and everybody wants to f–k him all day long."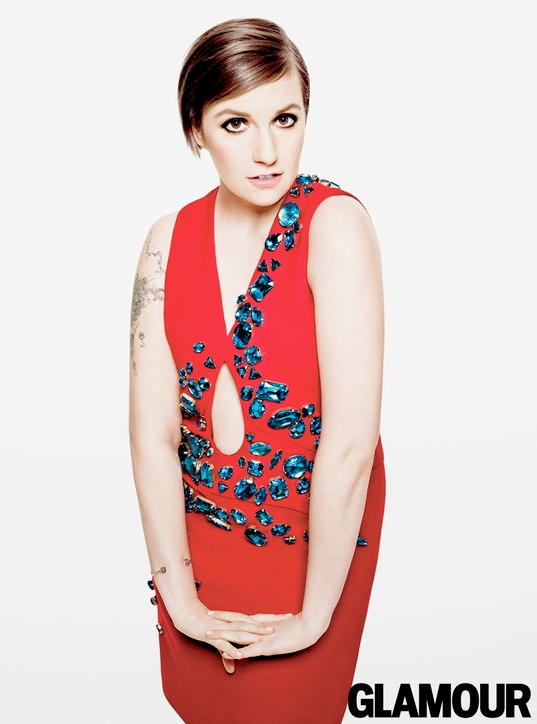 Image credit: Glamour.com
Enjoyed this update?