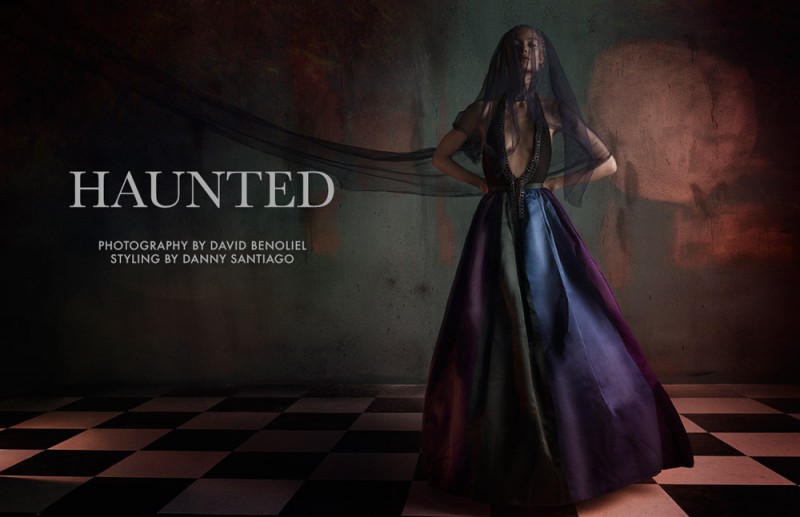 Haunted–Photographer David Benoliel and stylist Danny Santiago team up once again for a new fashion shoot featured as FGR's latest exclusive. Last time, the team sent us to the tropics, but the inspiration this time around is darker to say the least. "Haunted" stars model Victoria Zuban in dramatic fashions with influences ranging from nomadic to medieval even. The designs of Alexander McQueen, Jean Paul Gaulter and Viktor & Rolf take the spotlight in these breathtaking photographs. Hair and makeup artist Aileen Quintana creates Victoria's shock of pink-colored hair while Gena Del Portillo works on her manicure.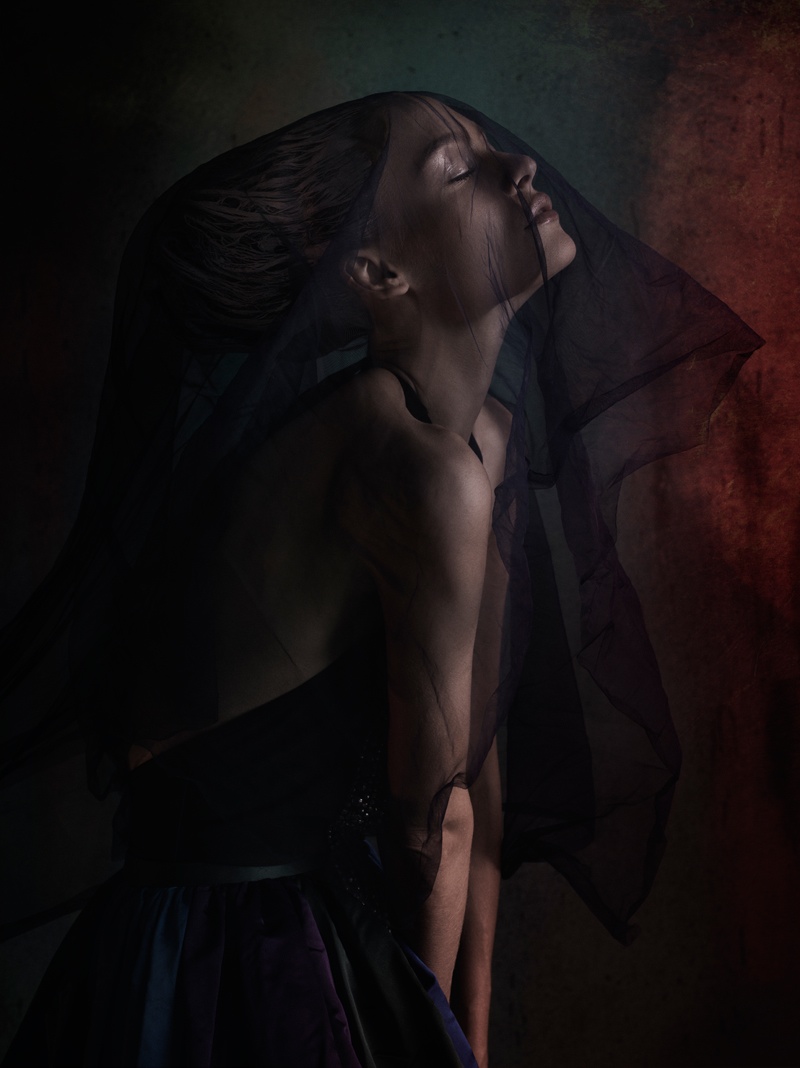 Bathing Suit Sauvage, Skirt Vintage Bill Blass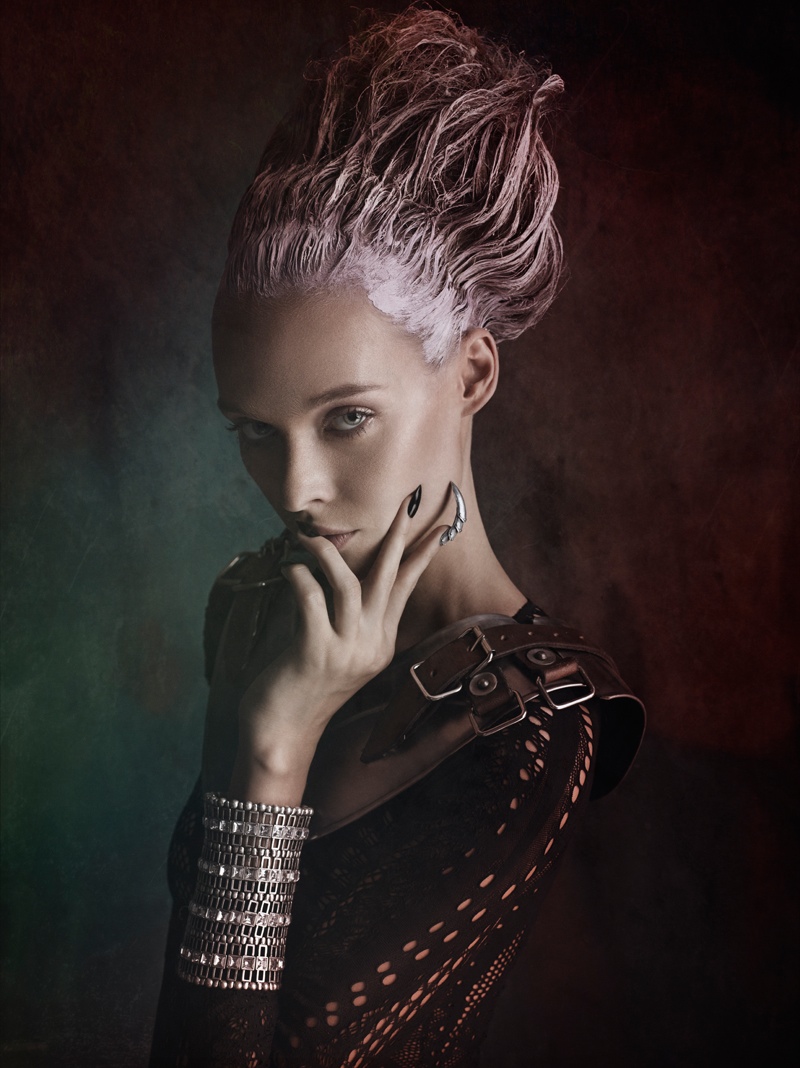 Top Alexander McQueen, Collar/Bracelet Stash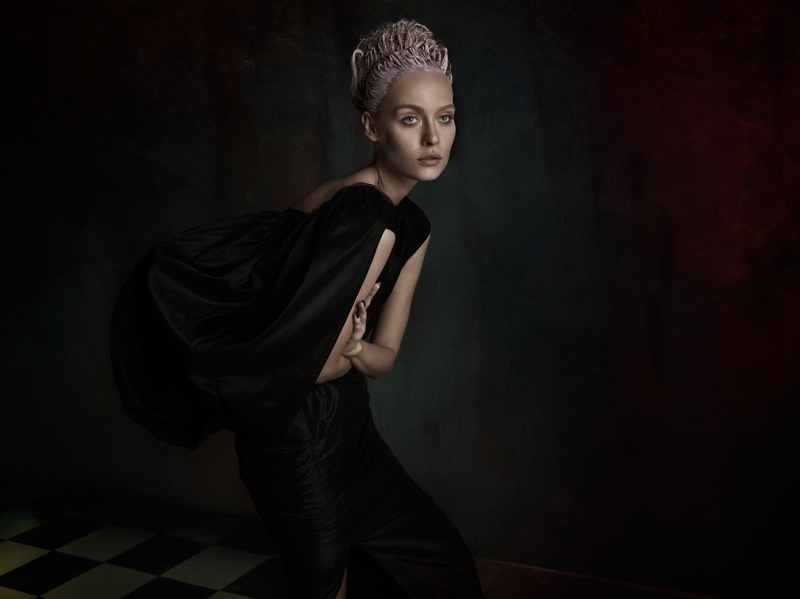 Dress Tom Ford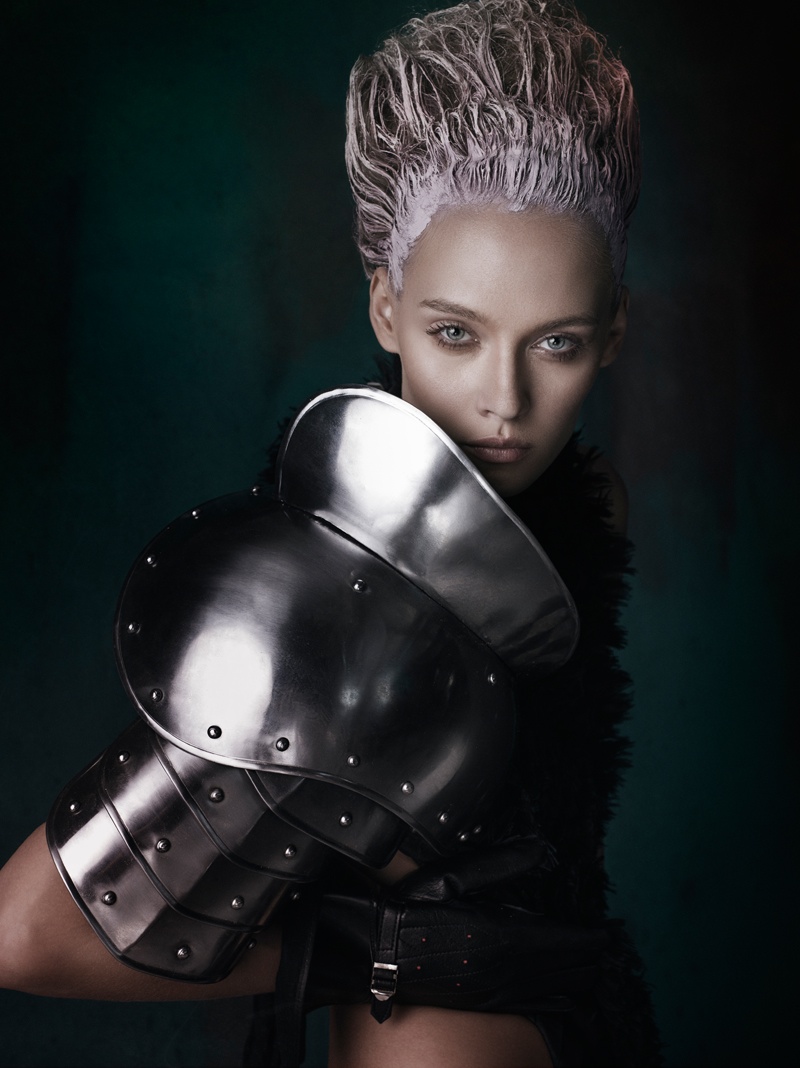 Armor Stash, Top Alexander McQueen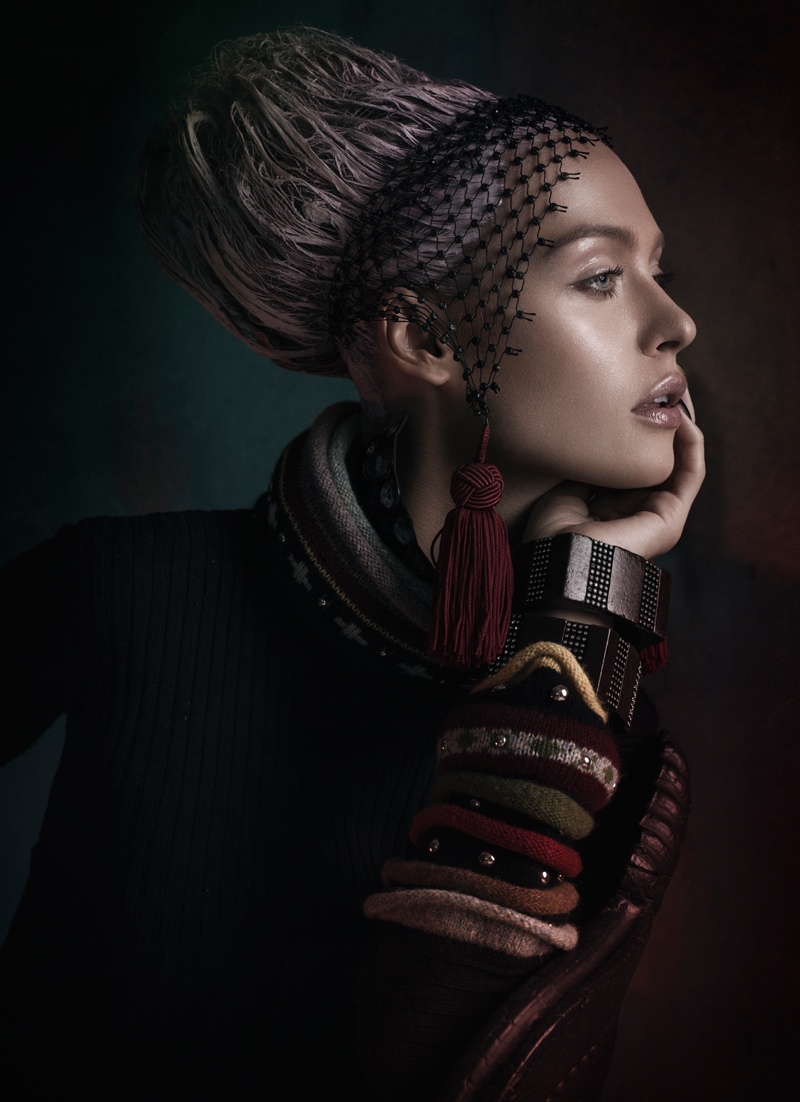 Bracelet Stash, Dress Jean Paul Gaultier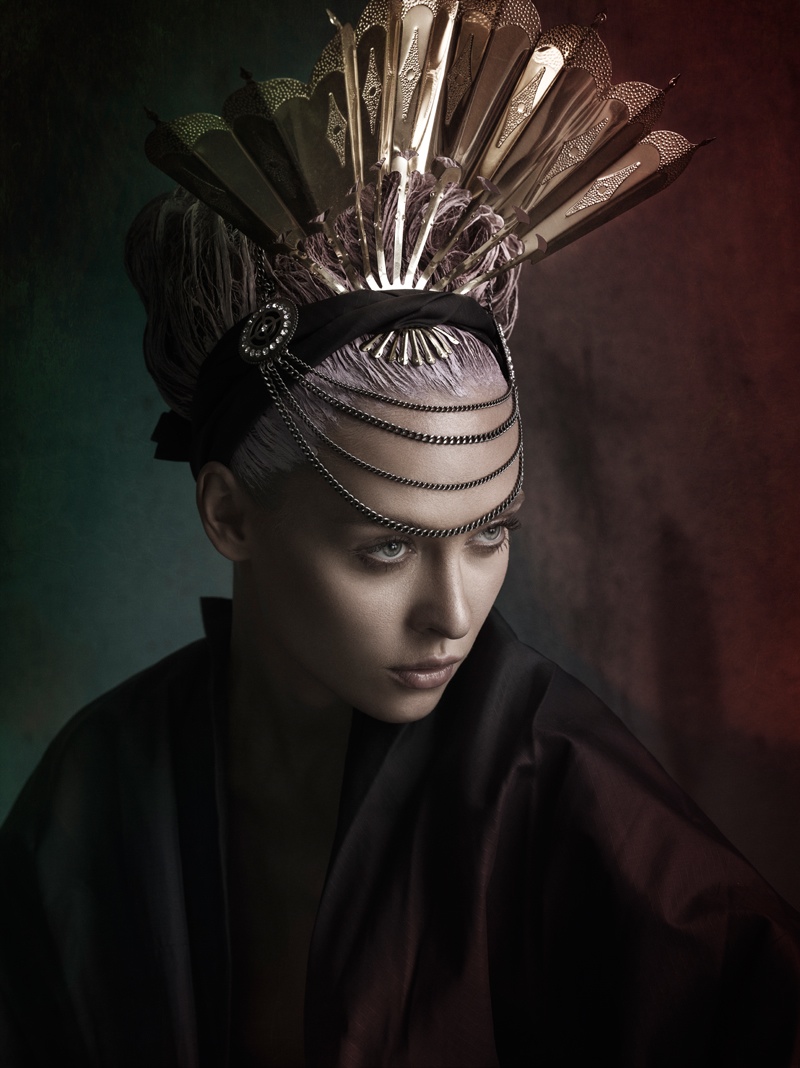 Headpiece Erika Pena, Cape Norma Kamali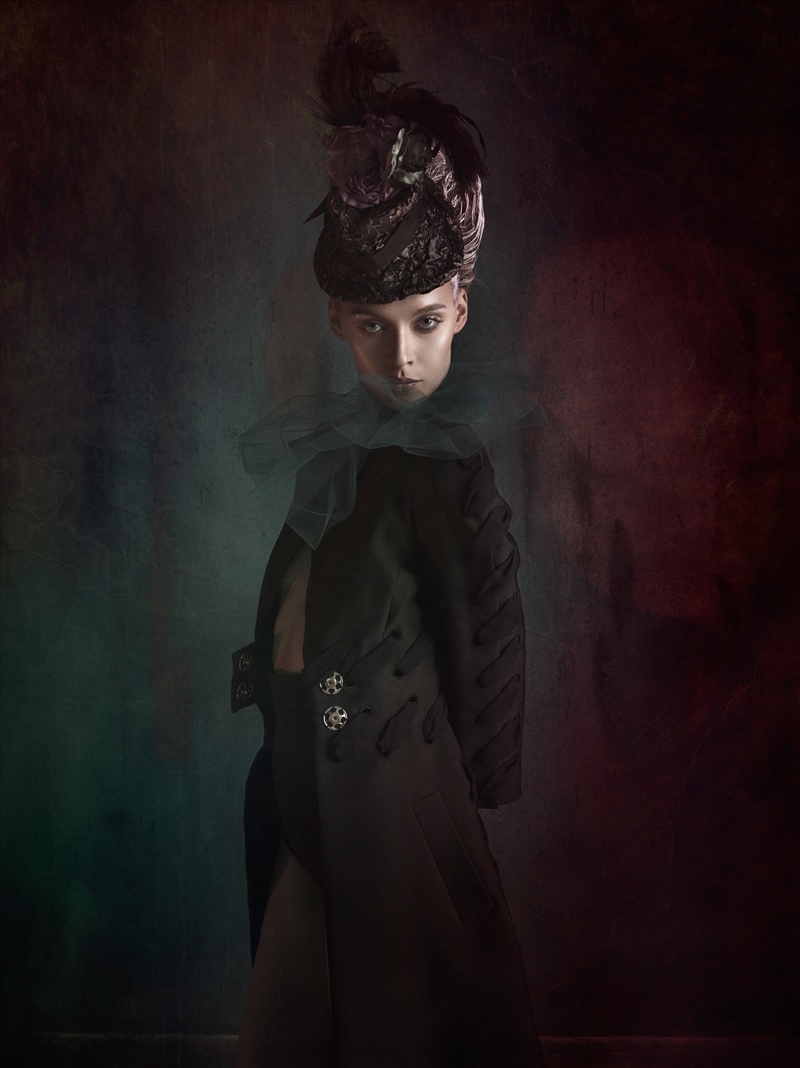 Hat Stephen Jones, Coat Viktor & Rolf, Bottoms Prada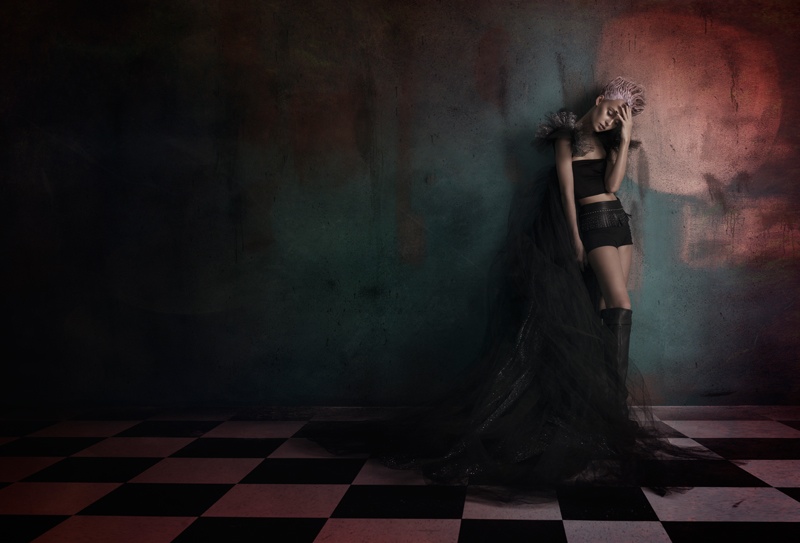 Tulle Vest Cape Fernando Garcia, Top Prada, Bottoms Prada, Belt Alaïa, Boots Ralph Lauren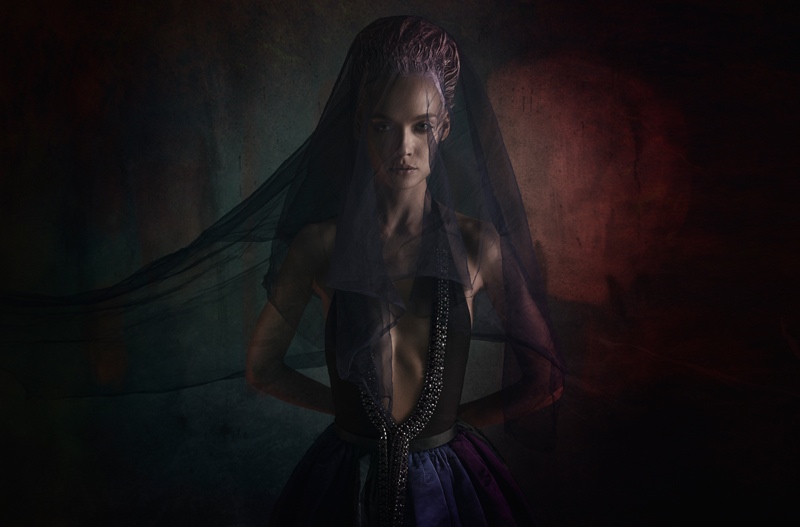 (This Image & Next) Bathing Suit Sauvage, Skirt Vintage Bill Blass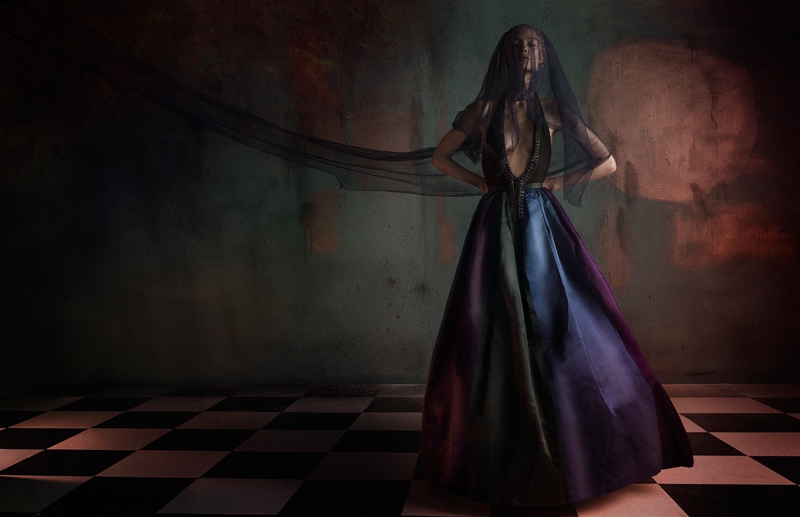 Enjoyed this update?