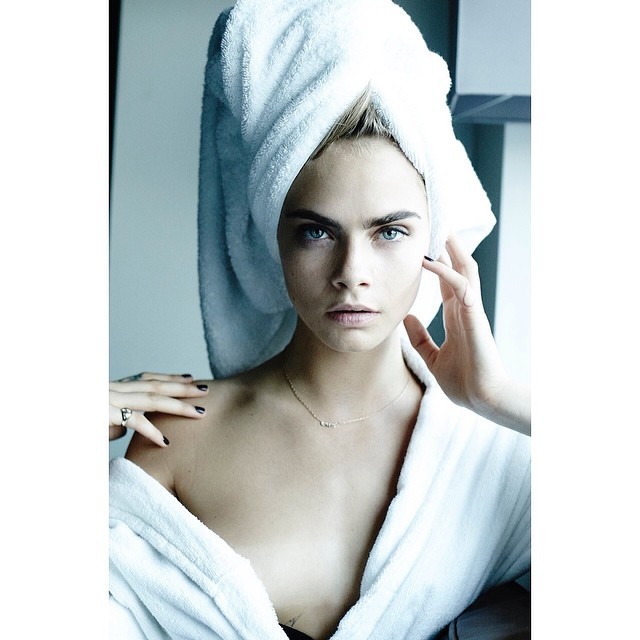 Celebrities are often asked to promote or design products that are in line with the brand's vision and increase visibility. That is exactly the reason why model Cara Delevingne says she is "surprised" that no major brand has asked her to promote tweezers since she's most notably known for her bold eyebrows, reports ContactMusic.com via The Telegraph. When asked if any brands have asked to collaborate with her she answers, "Not much. I'm quite surprised that nobody has asked me to do my own line of tweezers. I totally would love to do that. Or, like, mascara. Cara's Mascara! Ahahahaha."
The model goes on to say that working with Mulberry on her very own handbag was a "literal dream come true" and she was happy to get involved in all aspects of the bag's design. She tells the The Telegraph for a feature where she posed in bed with her bunny Cecil, "If I put my name to something, and I am criticized for it, I want to know that I've at least had my full stamp on it." What do you think? Would ever buy tweezers by Cara?
Enjoyed this update?