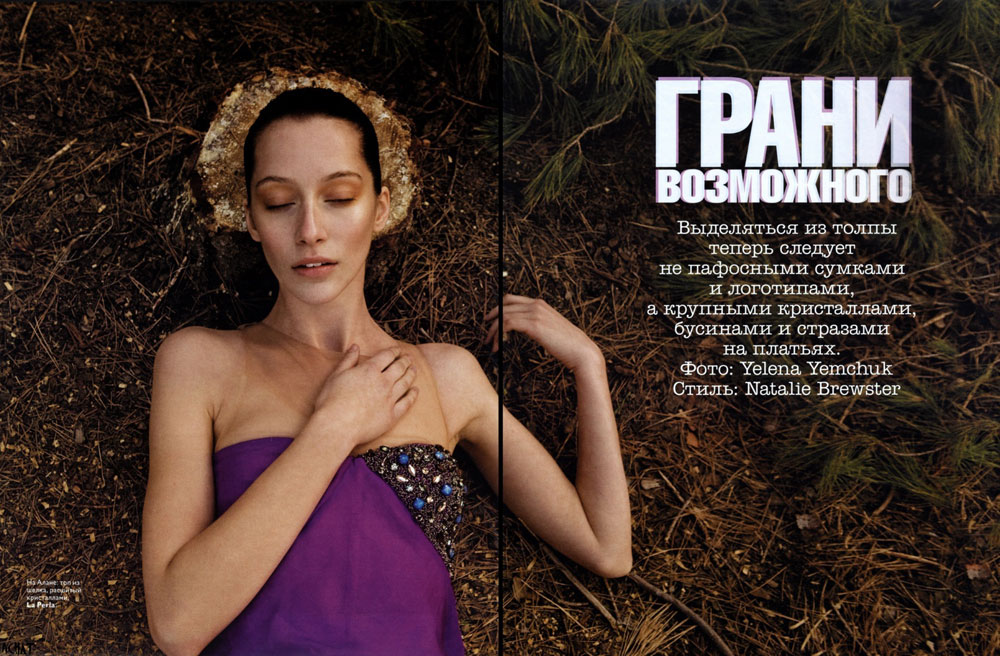 Photographed by Yelena Yemchuk, Alana Zimmer seeks solace in the wilderness for the latest Vogue Russia. Through her tranquil body language and facial expressions, Alana captivates the viewer throughout the entire story. But a great model isn't the only thing this spread has going for it. Stylist Natalie Brewer takes high fashion frocks and makes them appear forest ready. I would never have thought a Dolce & Gabanna piece could work so well in such a natural setting.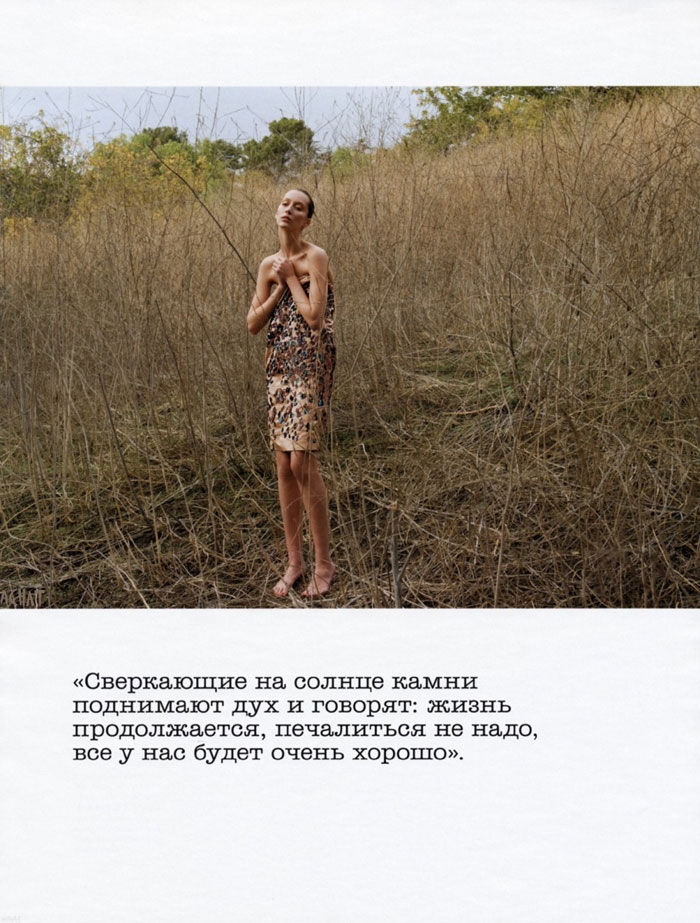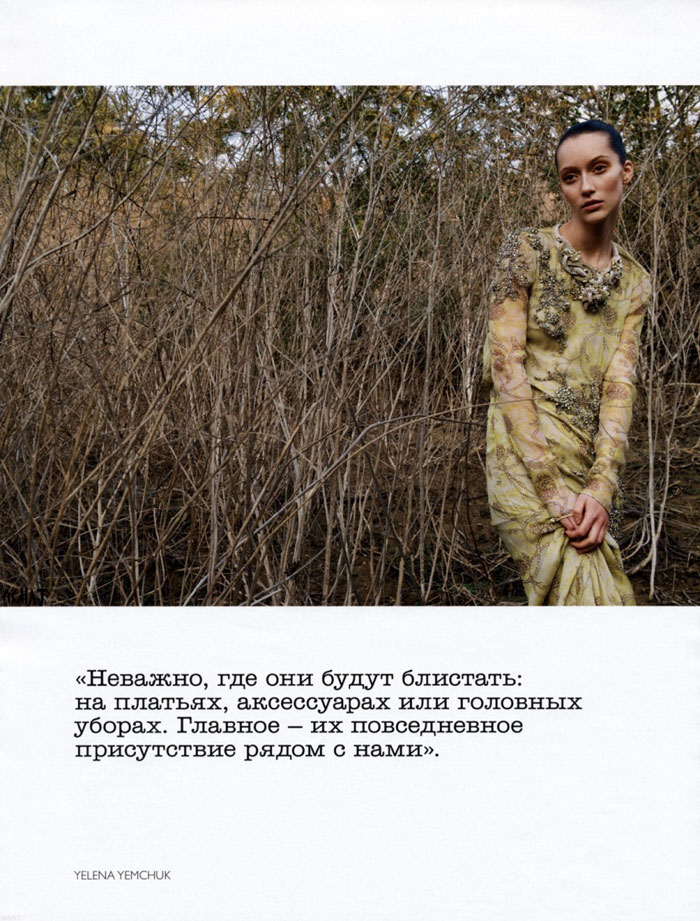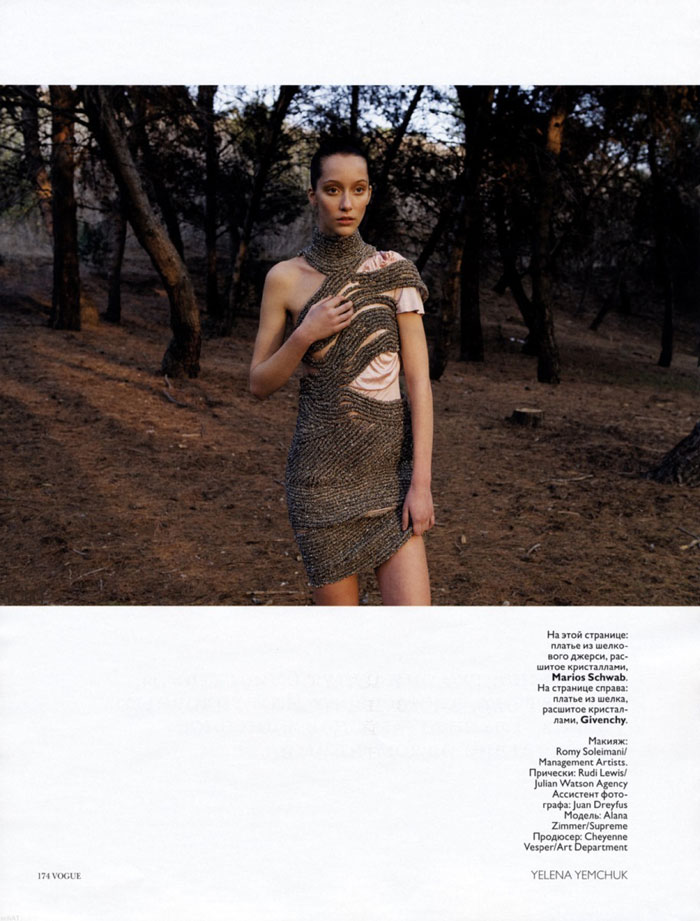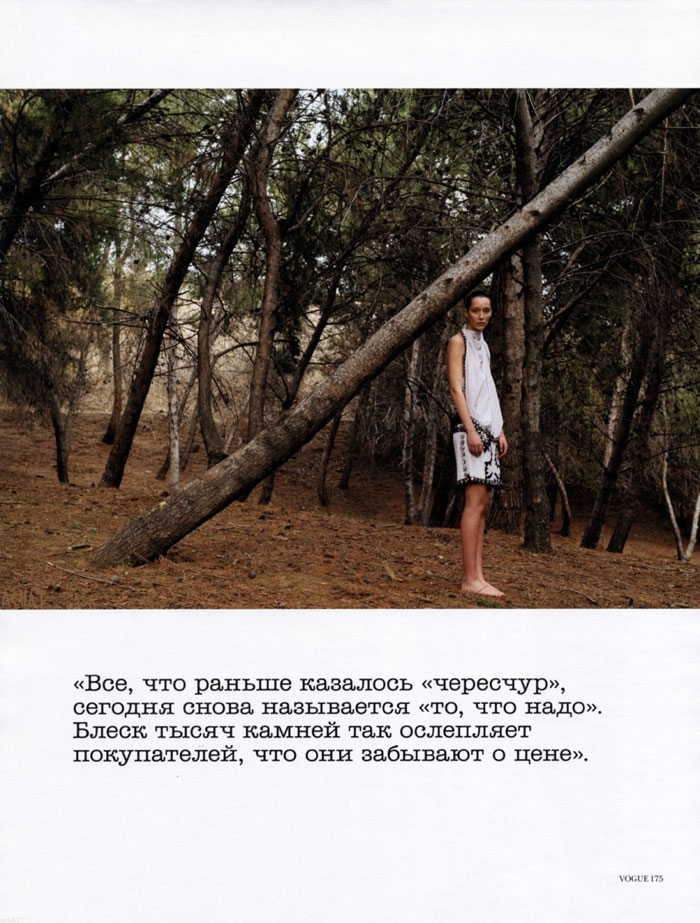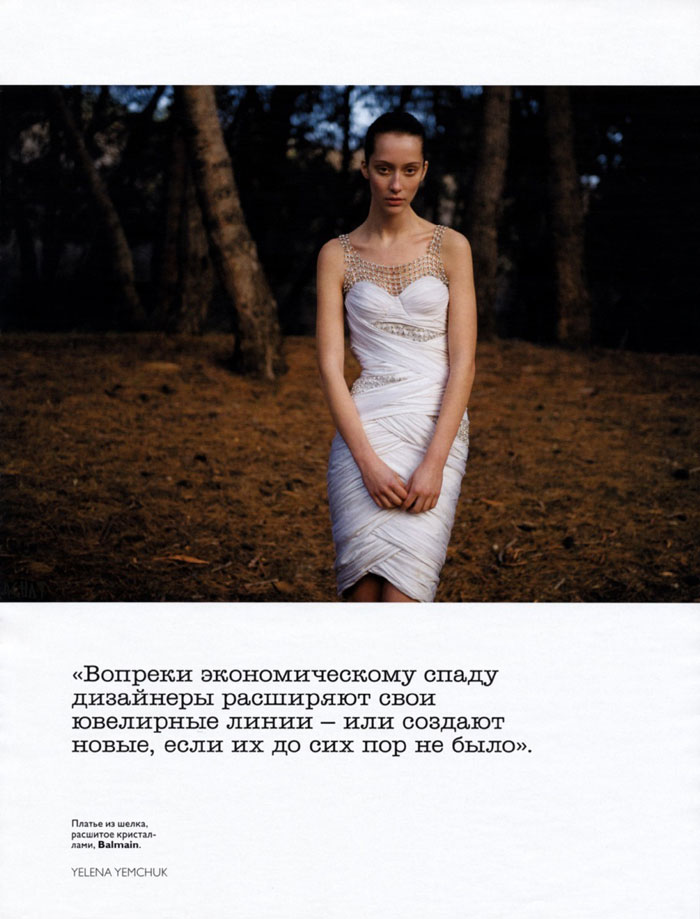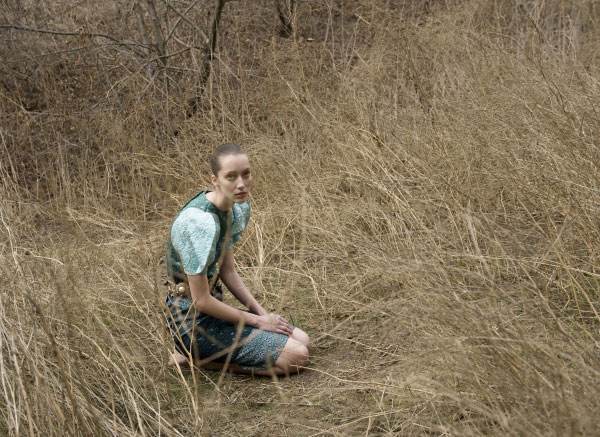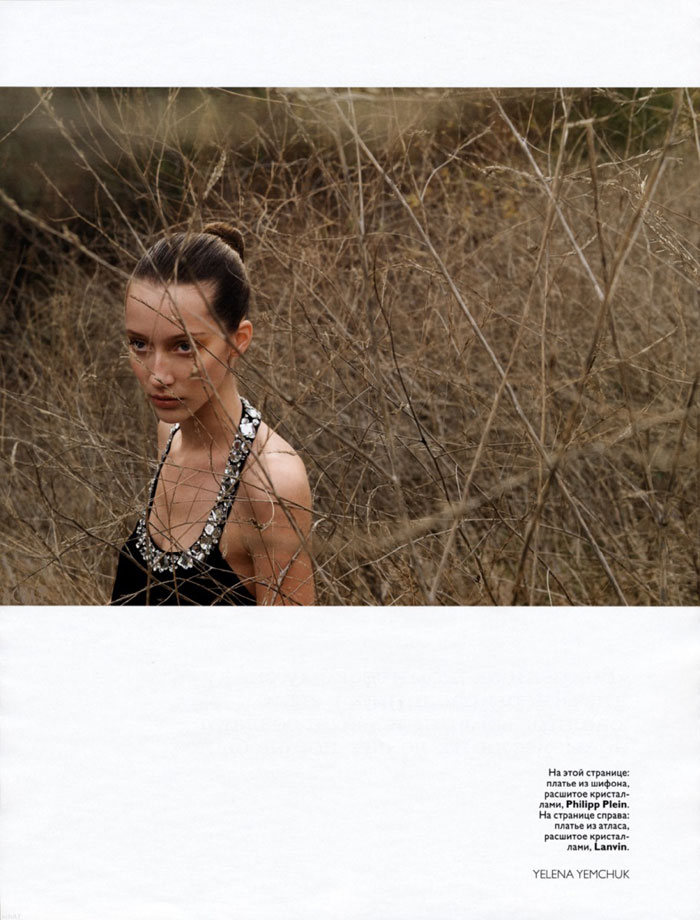 Magazine: Vogue Russia (July 2009)
Editorial: ????? ??????????
Photographer: Yelena Yemchuk
Model: Alana Zimmer
source | achAT
Enjoyed this update?