About Joanna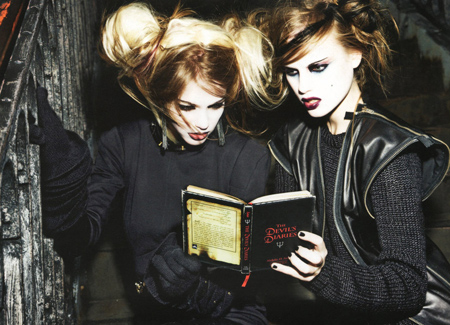 Ellen von Unwerth wows once again with an ominous shoot from German Zoo magazine. The dynamic duo of Claudia Seiler and Luize Salmgrieze almost look as if they could cast a spell with their dark…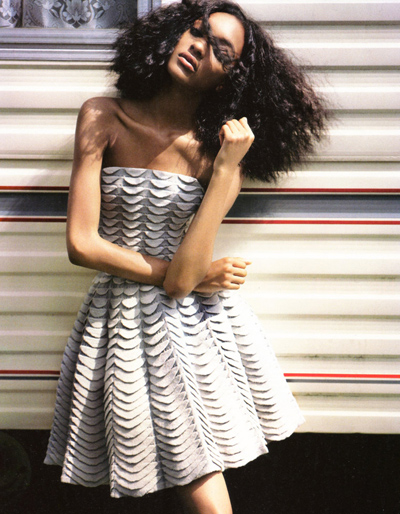 Jourdan Dunn won me over as a fan in "It Will Be Ready, When It's Ready" from i-D November 2008. Alasdair McLellan photographed the English beauty for a story on Azzedine Alaïa's designs.
1) The second issue of 2009 marks Toni Garrn's third appearance on Tush magazine. This time she poses along side her brother, Niklas. 2) An intense Ali Stephens for Black magazine #10, photo by Michal…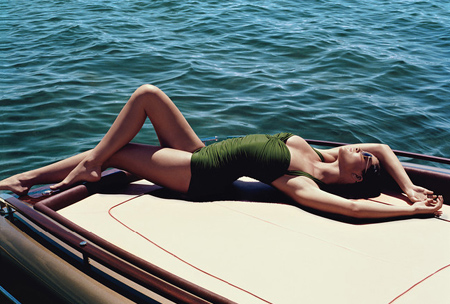 As the face of Eres' spring-summer swimwear campaign, Hilary Rhoda shows off some the brand's most dashing one-pieces in WSJ magazine.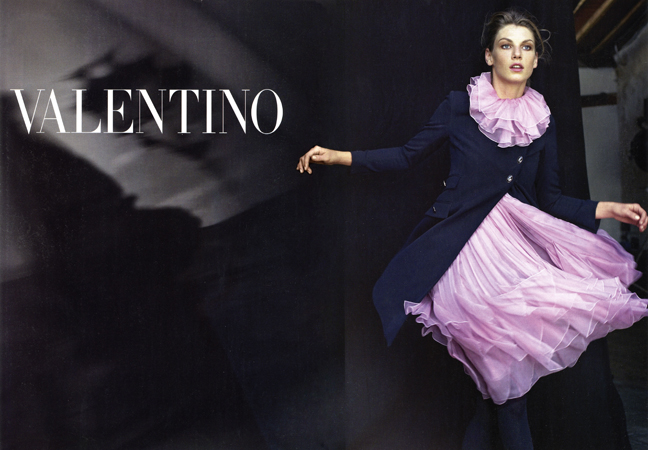 Angela Lindvall for Valentino Fall/Winter 08.09, photo by Peter Lindbergh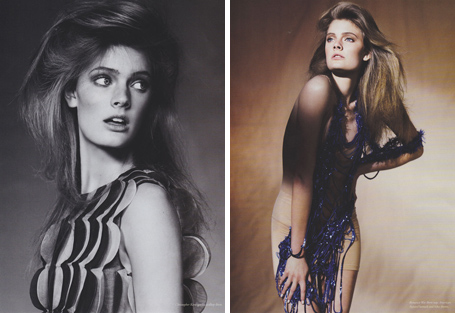 Photographer Benny Horne shows us how all studio shots should be done with "Rockette" from the latest Russh. I always anticipate what will come out of the styling department for the Australian mag, and this…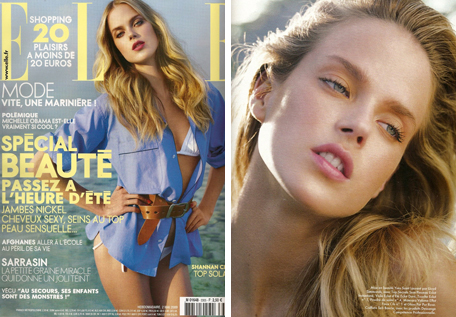 In true Elle France style, cover girl Shannan Click can be seen enjoying a relaxing day at the beach. Her blonde hair is really starting to grow on me, and these gorgeous photos can only…