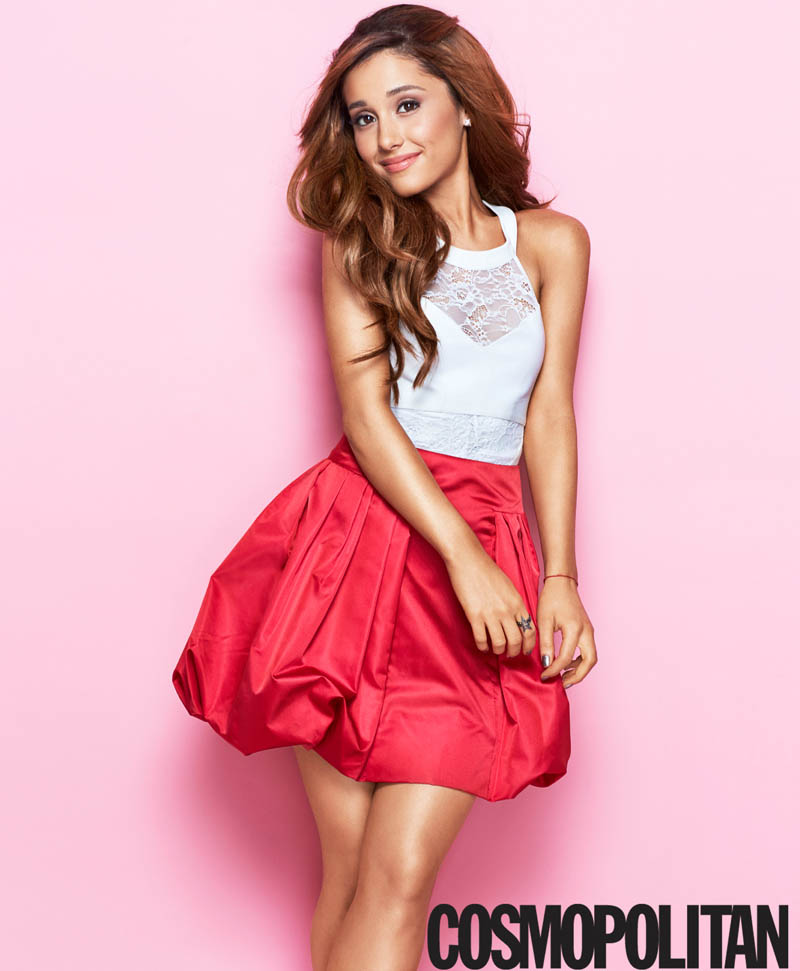 Ariana on Cosmopolitan – Singer Ariana Grande lands the February cover of Cosmopolitan US, looking sweet and sexy in looks photographed by Matt Jones. At the age of 20, Ariana is known for her hit single "The Way" and opens up to the magazine about being a role model for young girls, dating Nathan Sykes and making a name for herself in the industry. The new issue of Cosmopolitan hits stores on January 7th.
On being a positive role model:
"I think I'm an old soul. What excites younger people doesn't excite me… I'm kind of a boring, normal girl who likes Harry Potter and to sit in her pajamas and sing. A lot of my friends are partiers, but I've never really clicked with that. I like Barbra Streisand, and when was the last time you saw Babs getting, like, turnt up? That's kind of the road that I, as a lady, would like to go down."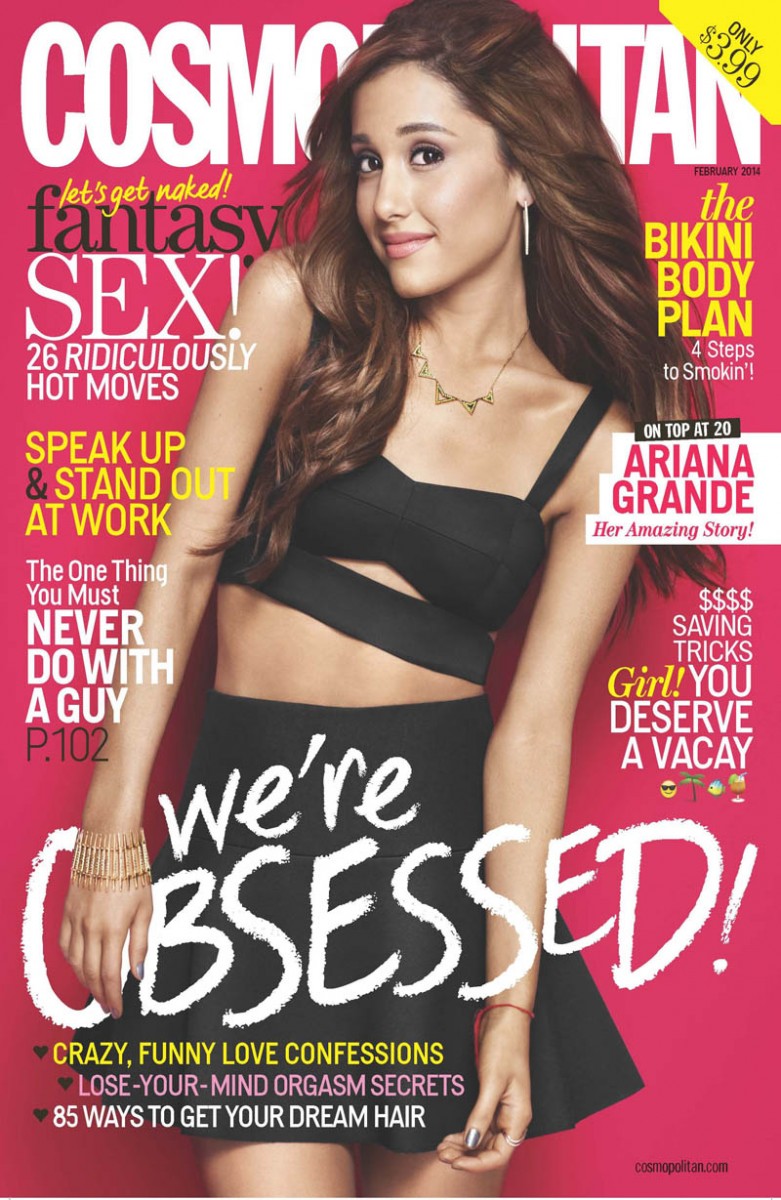 On dealing with Twitter haters:
"Oh, they're evil as hell! I don't even block them anymore, because I feel like it's giving them negativity in return. So I just let it happen and forgive them and move on. Those people are fighting their own battles."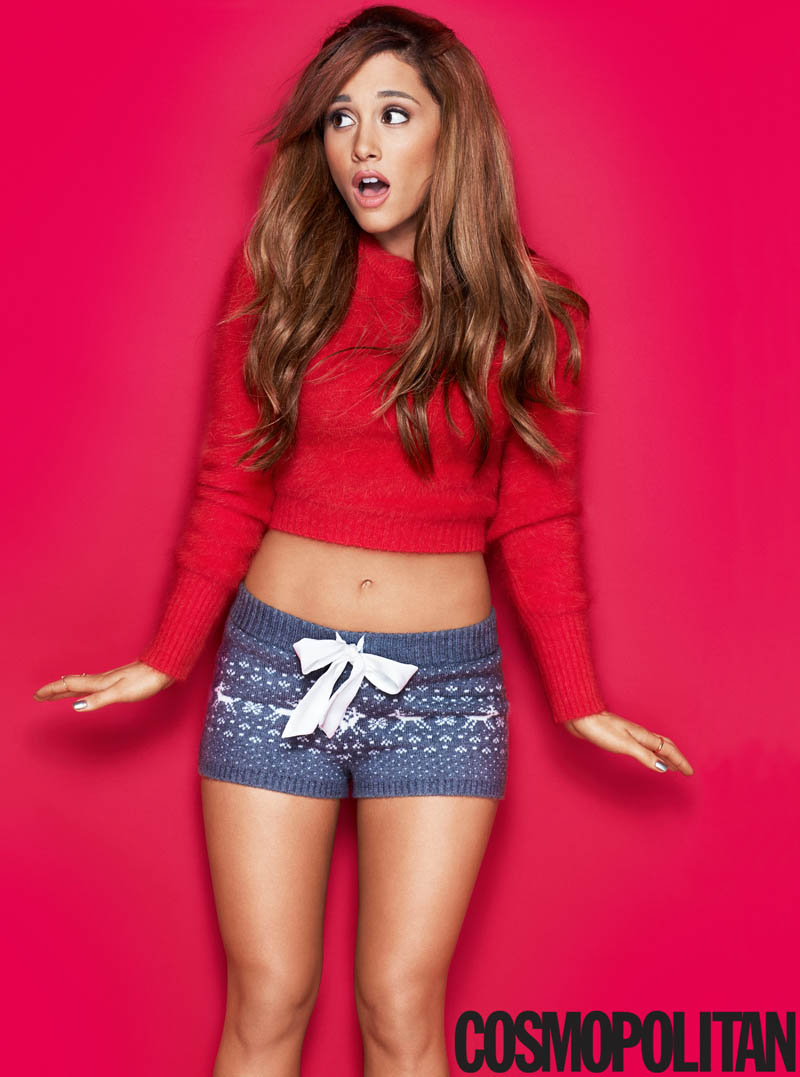 On making a name for herself in the music industry:
"I never really expected to be taken seriously as an artist, and it's just been the ultimate, proudest achievement. I've dealt with a lot of people not knowing what to expect from me because of my age and my personality. People often mistake my kindness for weakness, and they didn't expect much from me, because at the end of the day, I'm just a nice Italian girl from Boca."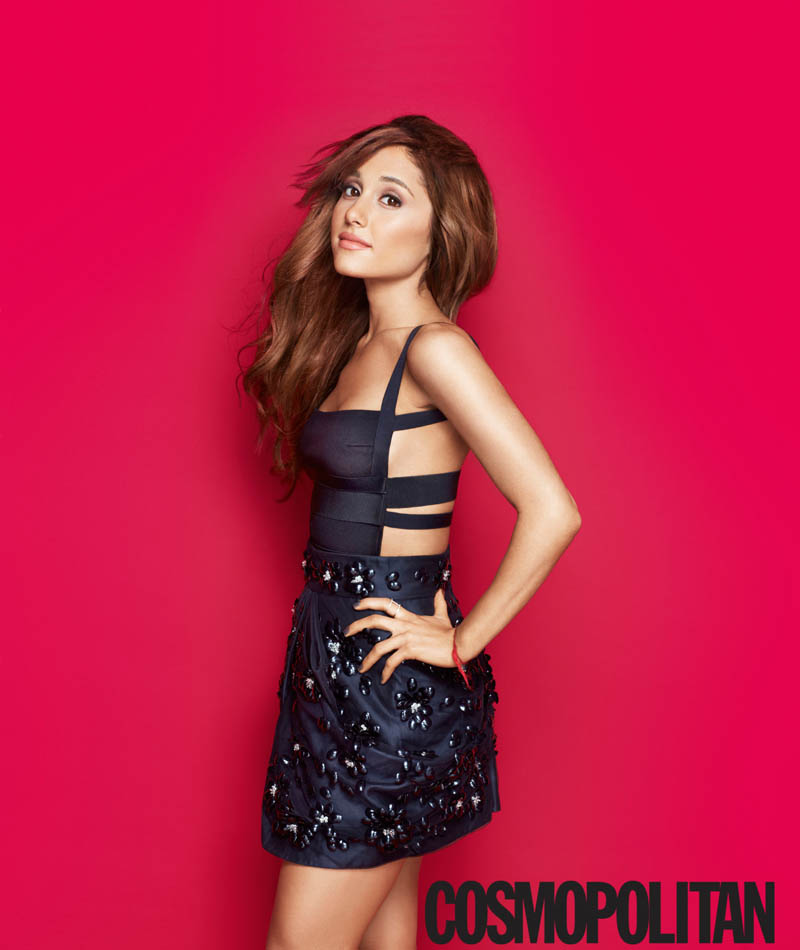 Images courtesy of Cosmopolitan/Matt Jones
Enjoyed this update?