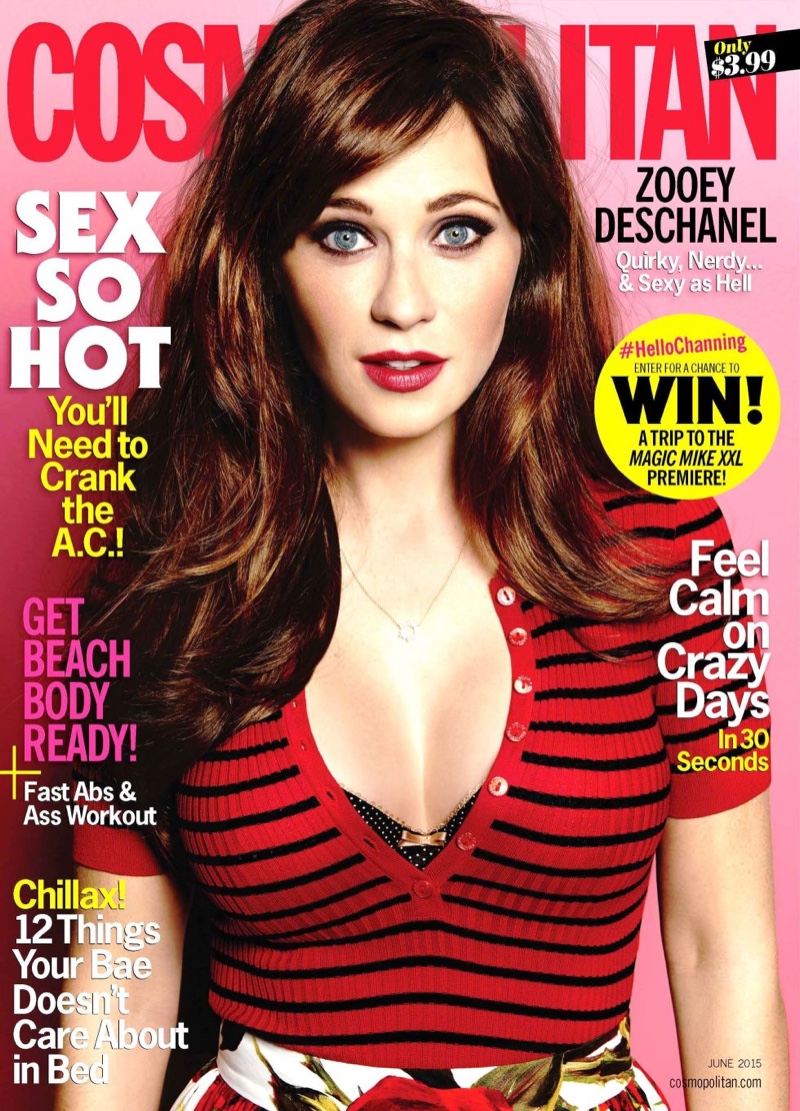 'New Girl' star Zooey Deschanel is the June 2015 cover star of Cosmopolitan Magazine, rocking a striped top and floral print skirt. Photographed by Yu Tsai, the brunette rocks a wavy hairstyle for the feature. In her interview, Zooey talks about not posing for a "post-baby body" tabloid photo shoot that we normally see actresses do.
Olivia Wilde: "I'm a Mother and I Look Like One"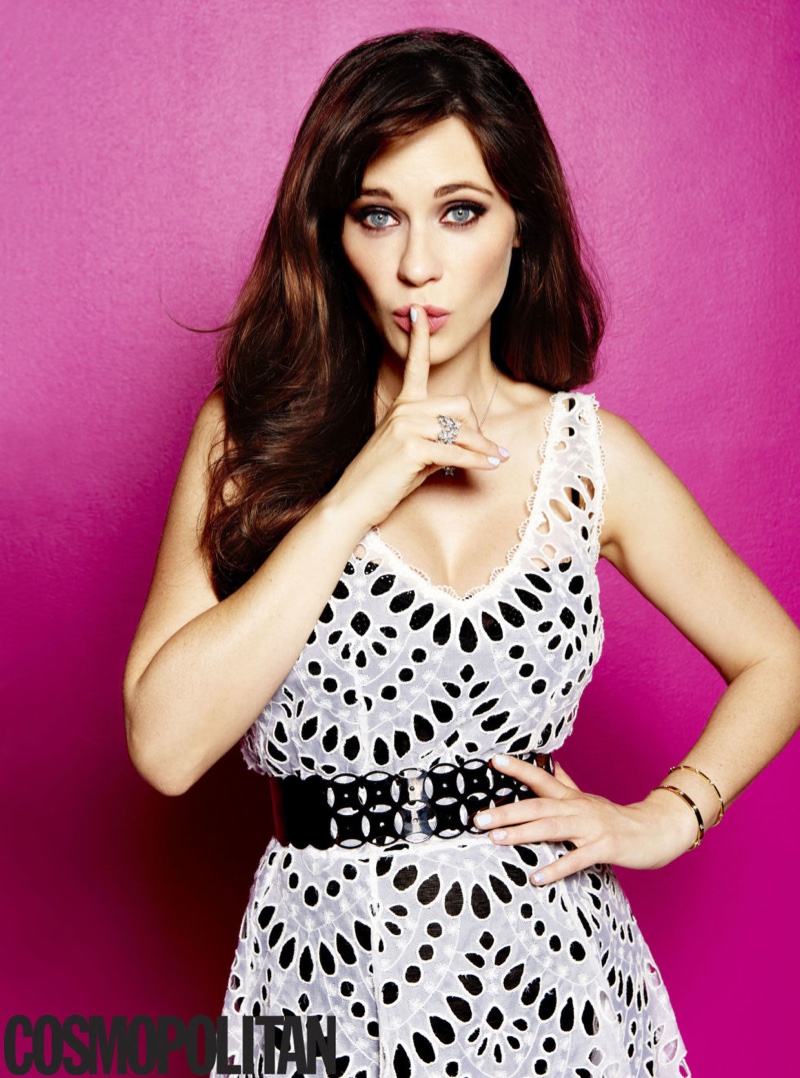 "Haven't we all seen those pictures of a sexy new mom in a bikini after one month? I will not be that person. I've always gone my own course and never been someone who had the need to be super skinny. I like a healthy look. I don't buy into that skinny-is-better mentality. I just eat healthy and work out and don't worry about my weight too much. Actresses aren't models, and most of them never wanted to be," says Zooey.