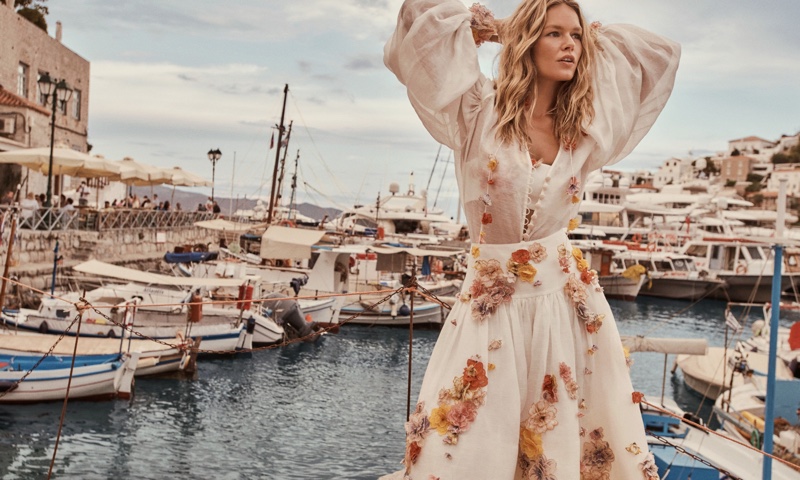 Leading face Anna Ewers returns for Zimmermann's resort 2022 campaign called The Postcard. The German model is captured on location in Hydra, Greece, by Benny Horne, taking in the sights while wearing fabulous fashion. Designs take inspiration from the work of James Northfield, who famously made Australian travel posters in the mid-twentieth century. 
From floral printed dresses to wide-leg trousers and puff sleeve tops, Anna poses in looks styled by Romy Frydman. Outfits get accessorized with crochet bags, chic sunglasses, and charm bracelets. Finishing her look, Jodie Boland works on flawless makeup with mussed hair by Vi Sapyyapy. 
Related: Anna Ewers Poses in Venice for Zimmermann Fall 2021 Campaign
Aside from images, Anna also appears in a short film. Sun-soaked and set to Mediterranean guitar music, she explores the island in resort season looks.
Zimmermann Resort 2022 Campaign