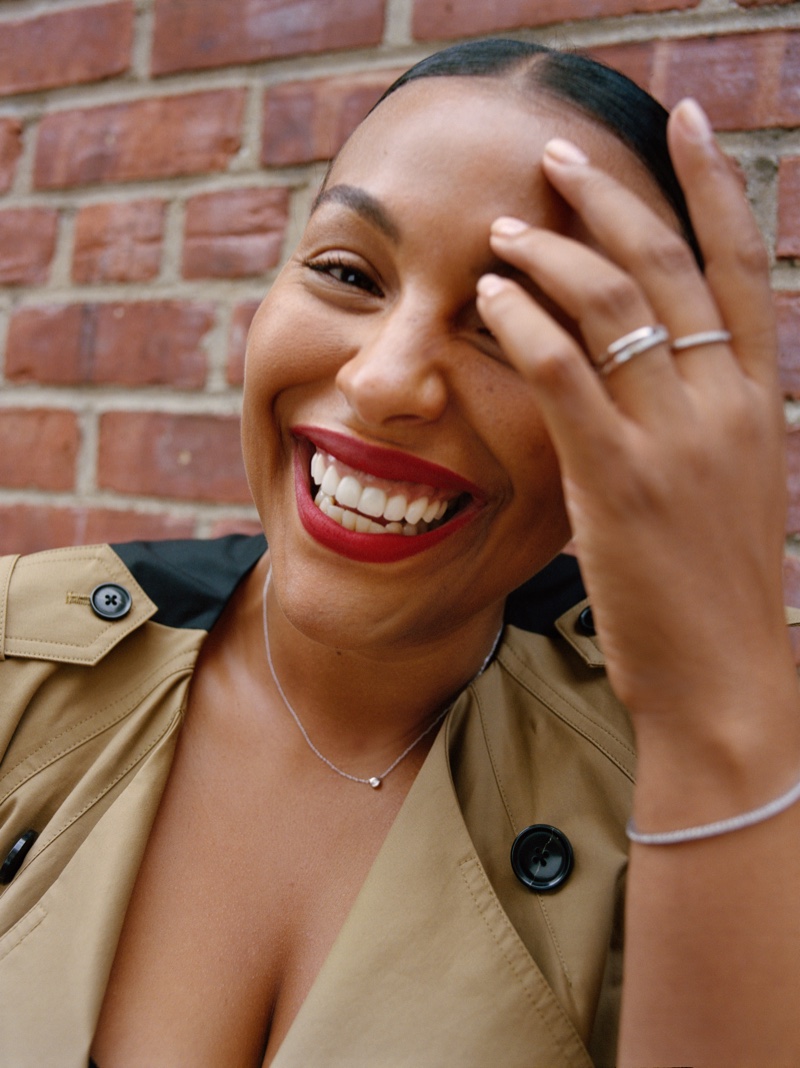 Building up your fine jewelry collection is a satisfying endeavor that often takes time, so it's important to invest in high-quality pieces that feel personal to you. Some of the best fine jewelry is made to last a lifetime. With that in mind, you always want to enjoy your jewelry as everyday luxuries and curate a collection you can rock for years to come. Follow these tips as you build your contemporary jewelry collection.
Minimal Necklaces
Your everyday necklace look can start with a single, simple chain or a minimally-designed diamond necklace. Finish the look there or artfully layer other necklaces to create your own signature look. Some daily essentials include the following necklace styles.
Pearl Necklaces
Pearls never go out of style and have a timeless feel to them. An essential pearl necklace (whether big or small, long or short) is a cornerstone piece for most everyone's fine jewelry collection. Because freshwater cultured pearls are naturally sensitive, they need to be treated with love, especially if you wear them often—as you should.
Chain Necklaces
Chain necklaces are so cool. With a variety of chain lengths and links, you can customize your layered looks. Experiment with layering with herringbone chains, curb chains, rope chains, and cable chains. Chain necklaces can also be layered with other necklace styles including your pearls and diamond pendant necklaces. The different textures and lengths add visual interest to your neckline.
Diamond Necklaces
A diamond necklace is another essential to have in your everyday collection. You deserve daily luxury—and what's more iconic than a round-cut, ethically sourced diamond in a bezel setting? With a minimalist appearance, a gold diamond necklace stands out well on its own but can also sparkle and shine when layered with other necklaces. A diamond necklace makes a great heirloom piece too.
Engravable Pendants
For a personal or sentimental touch, it's nice to have a dainty engravable pendant necklace. It looks great alone or layered with your other favorite pendant necklaces. A customizable pendant makes for the perfect everyday necklace.
Luxury Rings
Your everyday ring bling may include one to two rings or rings that adorn many fingers. Whatever your preference, you need a few high-quality styles that are meant to be shown off every day. Let your rings do the talking in a totally accessible way with the following styles.
Heirloom Rings
Everyone's definition of an heirloom ring is different. Maybe it's a piece that was passed down to you from a loved one or a new ring you bought for yourself and plan to give to someone later on in life. The main point is that it has value and meaning to you. Maybe it has a genuine gemstone or diamonds, or perhaps it's a simple signet ring with an initial engraved on it.
Diamond Rings
Diamonds aren't just for occasions or engagements. Diamond rings can and should be worn by anyone as everyday luxury. Buy yourself the diamond ring of your dreams if that's what you want to wear on your fingers. Are you on team diamond? Whether it's a simple signet with pavé diamonds or an eternity band, bolster your fine jewelry collection with a diamond ring.
Statement Rings
A statement ring isn't necessarily flashy. It could be a ring that expresses your mood or symbolizes something important in your life. Maybe it's a personalized piece or celebrates a milestone. Your statement ring is uniquely you, whether it's a snake ring that represents rebirth and eternity or a tarot ring that symbolizes courage.
Bands
Bands are the gold chain necklaces of rings. There are so many styles and textures to choose from and the stacking possibilities are endless. Go bold with a chunky curved cigar band made of gold vermeil. Or how about an everyday solid gold stacker? Basic bands pair well with other rings and are essentials to your ring collection.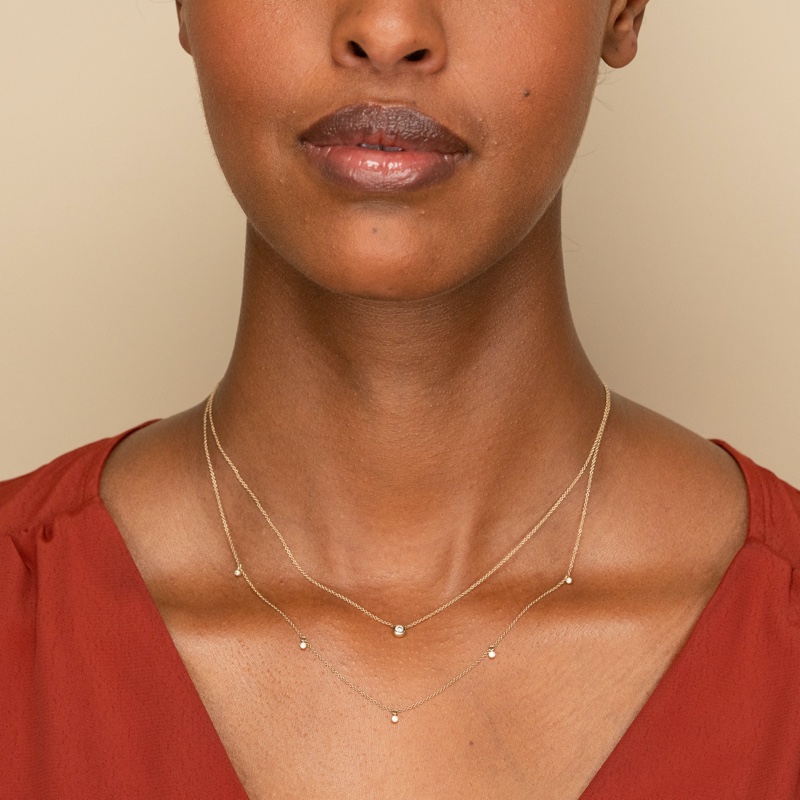 Everyday Earrings
Earrings have a way of telling a story about your taste and style, whether they're simple studs, oversized tubular hoops, dome huggies, or anything in between. Your everyday earrings are part of your whole jewelry vibe. Here are some to be sure to keep in your fine jewelry collection.
Hoop Earrings
Hoops often take center stage in your earring party. With so many different styles of hoops to choose from, you might want to rotate through a variety of pairs throughout the week. Croissant huggies can always hold the spotlight. Solid gold beaded hoops can be dressed up or down as well and can literally be worn every day. Don't forget your lightweight tubular hoops.
Pearl Earrings
If you love gorgeous freshwater cultured pearls, add contemporary styles to your collection. The perfect minimal statement is a hoop earring with a single pearl dropping delicately from the bottom of the hoop. You could also go bold with stacked pearl hoop earrings. Freshwater pearls are fun because each one is unique in shape and size.
Diamond Earrings
If your ears feel naked without diamonds, you can never go wrong with round or square diamond studs. They are great daily go-tos. Pearls and diamonds together also make for a beautiful earring. A simple diamond and pearl earring handcrafted and set in 14k gold is a chic choice.
Studs 
It's not an ear party without diamond studs, star studs, lightning bolt studs, or gemstone studs. If you have multiple piercings to accommodate your great taste in tiny stud earrings, you could even wear them all at once. Well-made stud earrings should be handcrafted with high-quality materials using sustainable practices, as should be the case for all of your fine jewelry.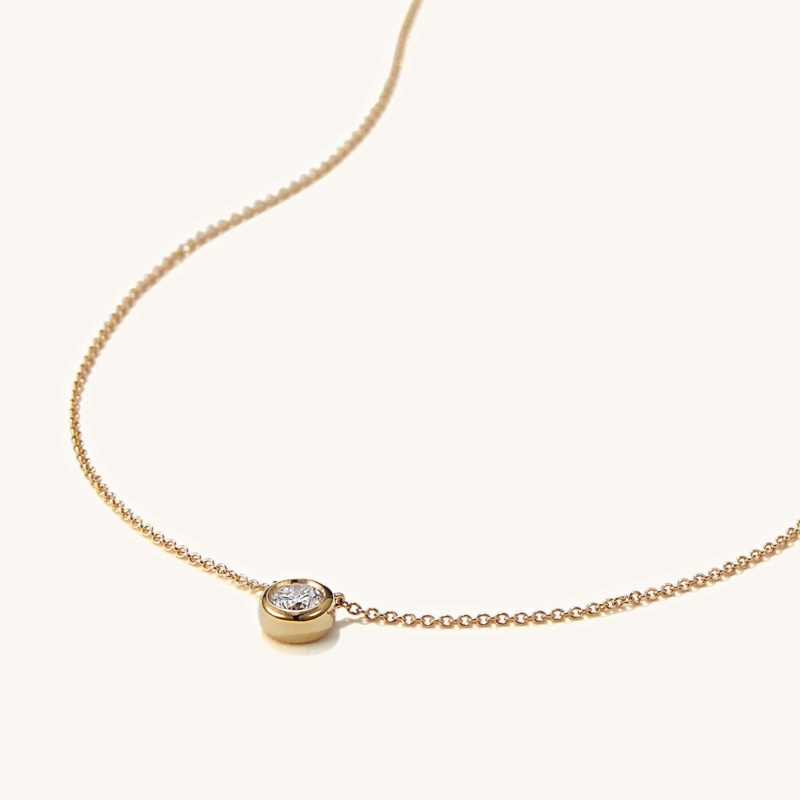 About Mejuri 
Mejuri embodies quality at every step of their process, handcrafting fine jewelry you can wear every day, including diamond necklace options. Everything from the sourcing of their materials to their modern designs is always thoughtful, sustainable, and made with the highest quality in mind. The direct-to-consumer fine jewelry company transforms standard staples like a pearl necklace or statement ring into contemporary styles that go with everything. Their diverse collection makes it easy for everyone to find luxury pieces that can be worn regardless of the occasion. Enjoy layering their long-lasting jewelry as you play around with different stacks to create the look that feels most you.
Explore the fine jewelry from Mejuri and start building your collection today at Mejuri.com