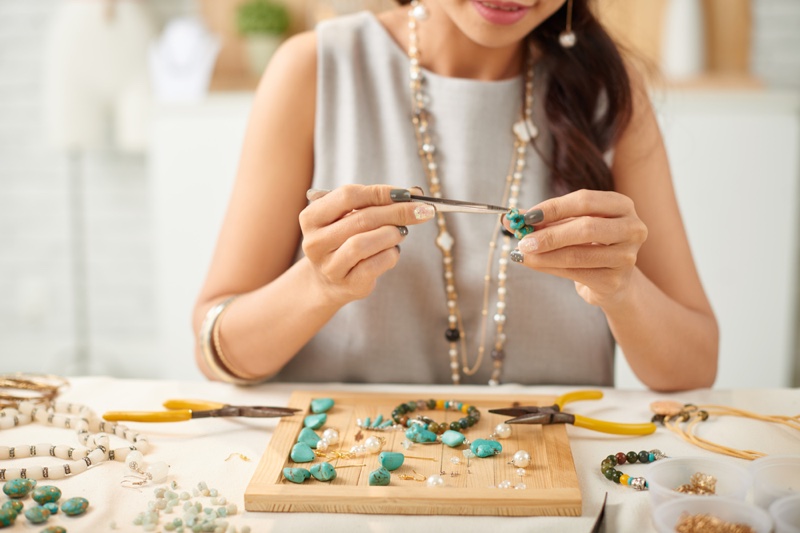 Do you have a passion for jewelry-making? One of the most overwhelming areas of learning such a new craft is knowing the supplies you'll need to start. For the bead-weaving, wirework, or stringing beads, tools such as wire cutters and other shapes of pliers are essential to have on hand. Most of these tools can be bought at hardware stores, online retailers, or craft stores. However, before spending all your paycheck on this new hobby or new side hustle, it's essential to assess the necessity of every tool you want to buy. Below are some of the critical jewelry-making tools for beginners.
Wire cutters
Wire cutters are essential tools for any jewelry maker. They are the ones that make it possible to cut headpins, stringing wire, and eye pins. Before purchasing this tool, you should check your home toolbox as they often come with wire cutters. You can also check the shed or garage to see if a family member already has a pair before you head out to a store. An essential factor to consider is that you need to have memory wire cutters instead of the regular wire cutters when cutting memory wire. The regular wire cutters will dent the cutting edge of this wire type, making it useless. When it comes to ready-made fashion jewelry, sites like NiHaojewelry offer plenty of options.
Round nose pliers
The round nose pliers are specific pliers that are designed only for jewelry-making. Their round edges are ideal for creating the simple loops and other rounded wire parts. The jaw of the round wire nose plier tapers toward the point, allowing you to position the wire along the jaw to get the precise size of loop you require. For larger loops, you'll have to place the loop closer to the handles, and for a smaller loop, close toward the tip. You can mark the pliers with a permanent marker if you're looking to have consistently-sized loops for a specific project.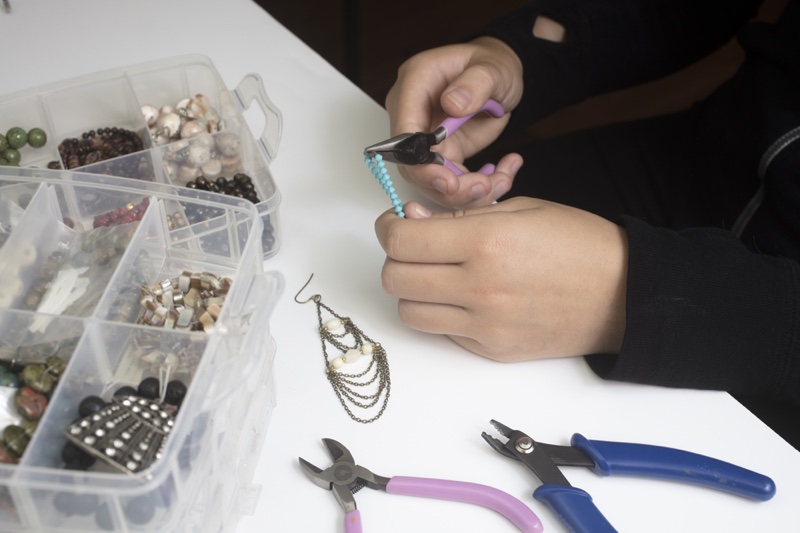 Crimping tool
Some jewelry makers employ a chain nose or flat nose plier to smash as crimp bead into the required position where the wire shows in between beaded sections. However, this isn't the recommended protocol as the smashing process will create unsightly sharp edges that can harm the delicate skin. You're supposed to use crimping pliers or crimping tools with special notches in the jaws to round and flatten the crimp bead onto the wire. This tool is also used in securing a clasp at the end of your project.
Bead stoppers
Most beginners start with stringing beads, and it's therefore imperative that you budget for a bead stopper in your kitty. This simple tool can save you your precious time as it will keep beads in place on your wire. To achieve this, you're supposed to squeeze the loops on either end of the stopper to spread the springs apart. Then, go ahead and insert the beading wire and release the loops. This works by preventing the beads from sliding off one end of the item as you work on the other one.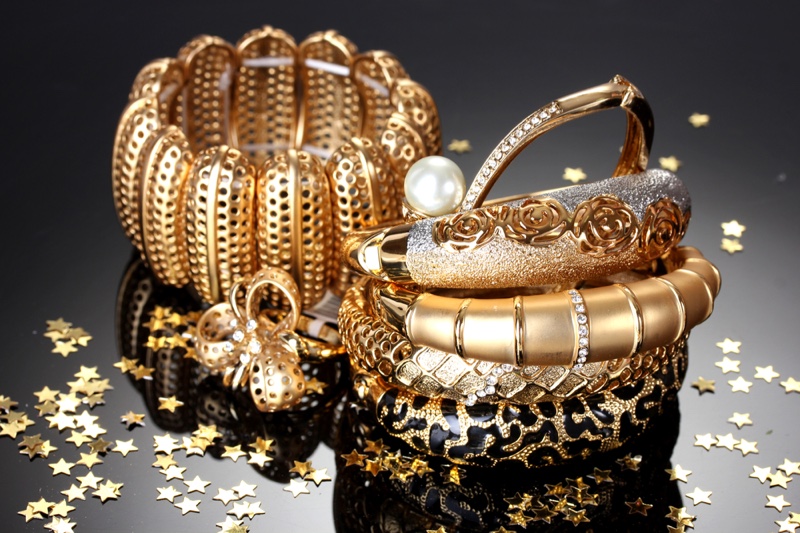 Flat nose pliers
Although this isn't much of a necessity in a jewelry maker's tool box, the flat nose pliers' wide surface area and non-tapered tip ease the gripping of the jewelry wire. If you decide not to purchase this time, you'll still be required to have two sets of pliers – one to hold the other end, and one to shape the wire during the manipulation.
Chain nose pliers
Most beginners tend to use the standard needle-nose plier in place at this time. In some cases, you might get lucky, and it works just fine. However, the flat-jawed chain nose pliers have a flat surface, which is perfect for gripping the jewelry wire without leaving ridges or marks. The chain nose pliers have shorter jaws, making them much easier to work with.
Shears
You'll need a massive-duty pair of scissors if you're looking for clean lines when cutting up pieces of solder strip and sheet metal. A reliable pair of manual shears will cut through wire and metal sheet of up to 16 gauge. It is, therefore, imperative to use shears when your piercing saw fails to do the work.
Side cutters
This is one of the jewelry-making tools you'll be returning to again and again. They are a form of the small shear used for cutting metal wire. It's a crucial tool when you want to get grips with wire wrapping styles of trimming away the excess metal wire for a tidy and neat finish to your item. Its sharp and flat blades allow one to cut right to the edge of the metal wire, assisting in keeping the filing of findings to a minimum.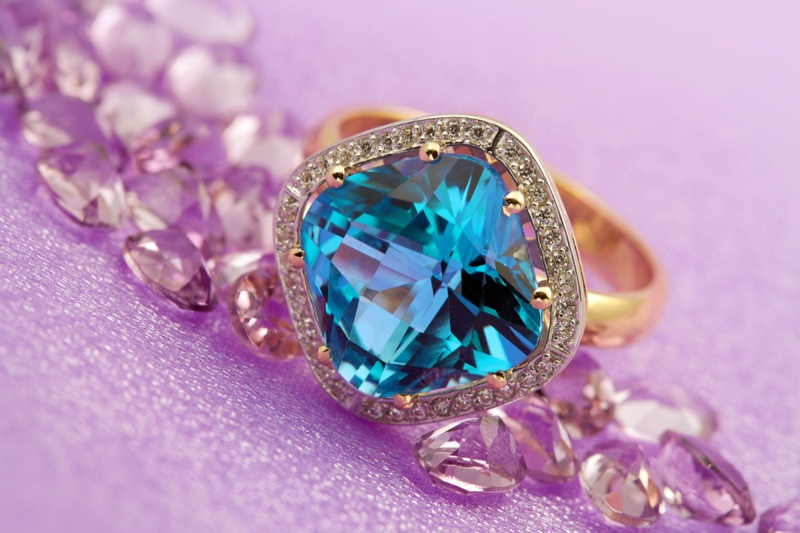 Bracelet/ring bending pliers
If you're looking to go to a particular jewelry making or produce bracelets and rings en masse, then this tool will be a handy addition. A more specialized set of ring-bending pliers also referred to as half-round pliers due to the jaw shape, with one side being flat, and the other one rounded. This helps in forming the smooth rounded surfaces for the rings, while the flat side makes sure the meat doesn't get marked or scratched.
Solder cutting pliers
If you're looking to soldering your pieces, whether creating bezel settings or forming rings, a set of solder cutting pliers will come in handy. This will help in creating soldering alloys with the snip of your pliers. This tool helps in saving time while cutting up tiny soldier pieces, and thus, speeding up the whole jewelry-making process.
Hole punch pliers
You're a fast learner, and you've reached this stage in your jewelry-making hobby or career. You now want to create more charm bracelets and hanging pendants, but don't want to invest in a drill. This tool is ideal for making holes in the metal blanks, which will help come up with clean and even holes for just about anything.
Whether you're just starting or you're exploring new jewelry tools to improve your jewelry-making process, this resource with a list of tools should be your guide.