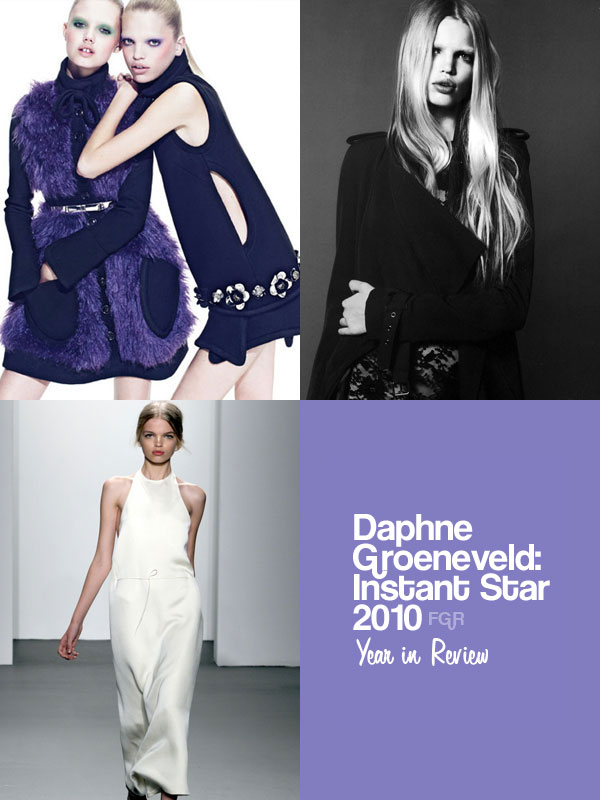 Daphne Groeneveld of Union Models was undeniably one of 2010's break out stars. Whether she was appearing the pages of Vogue Paris or starring in a Miu Miu campaign, the 15 year old Dutch beauty (who turns sixteen on Christmas Eve by the way) did it with her own unique style.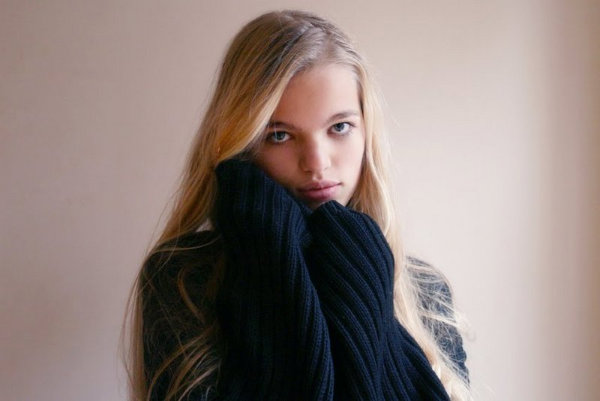 FRESH FACE: Daphne first appeared on the scene at the beginning of this year in polaroids and tests, photo by Yorick Nube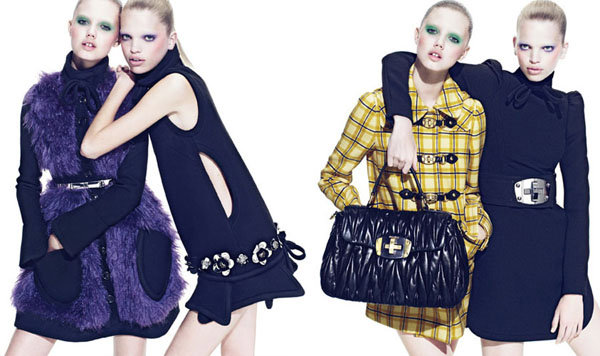 MIU MIU MAIDEN: Daphne starred in Miu Miu's fall 2010 campaign photographed by Mert Alas & Marcus Piggott with three other girls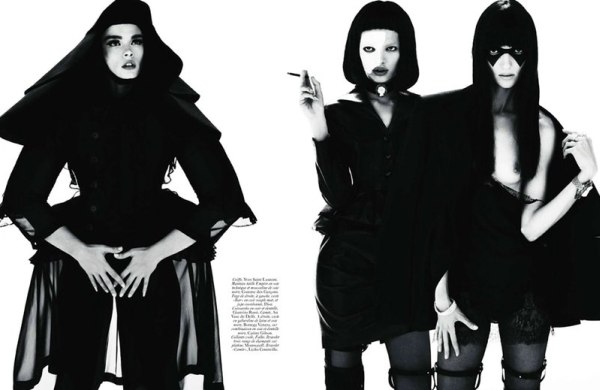 BEHIND THE MASK: Daphne made an appearance in Vogue Paris' 90th anniversary issue in the memorable Bal Masque–also photographed by Mert & Marcus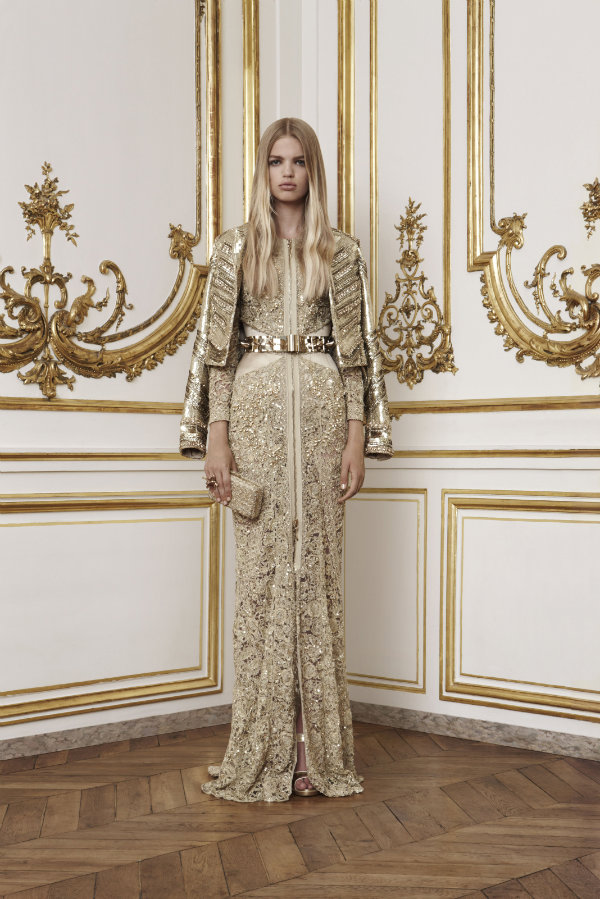 GIVENCHY GIRL: Givenchy tapped Daphne to appear in the exclusive fourteen look fall haute couture collection, here she is at the presentation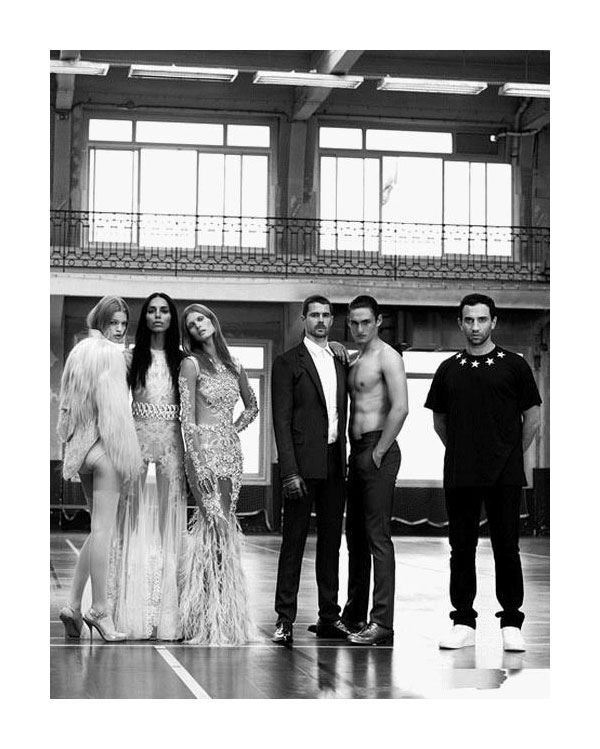 GIVENCHY TAKE TWO: Daphne starred in a W profile featuring Givenchy designer Riccardo Tisci. She appeared alongside Malgosia Bela and Lea T.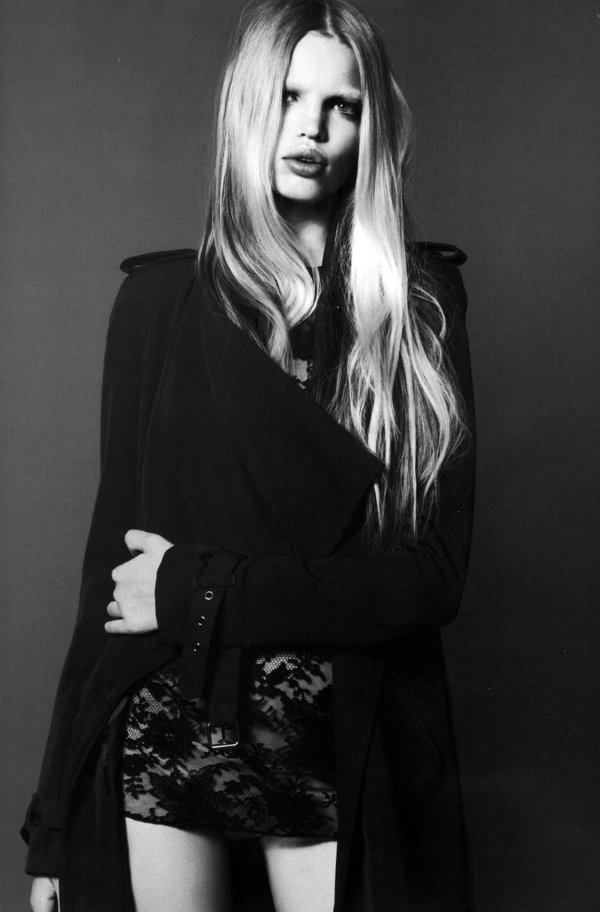 VOGUE PARIS STAR: Her second appearance in Vogue Paris this year had Daphne working with Mert & Marcus once again, but it wasn't the last time…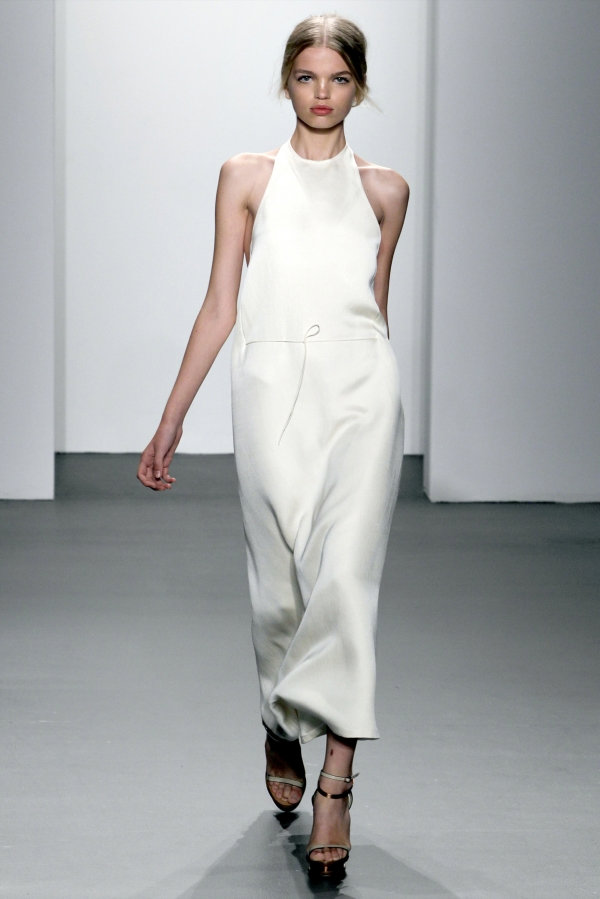 RUNWAY STAR: Daphne was a New York Fashion Week exclusive for Calvin Klein where she opened the show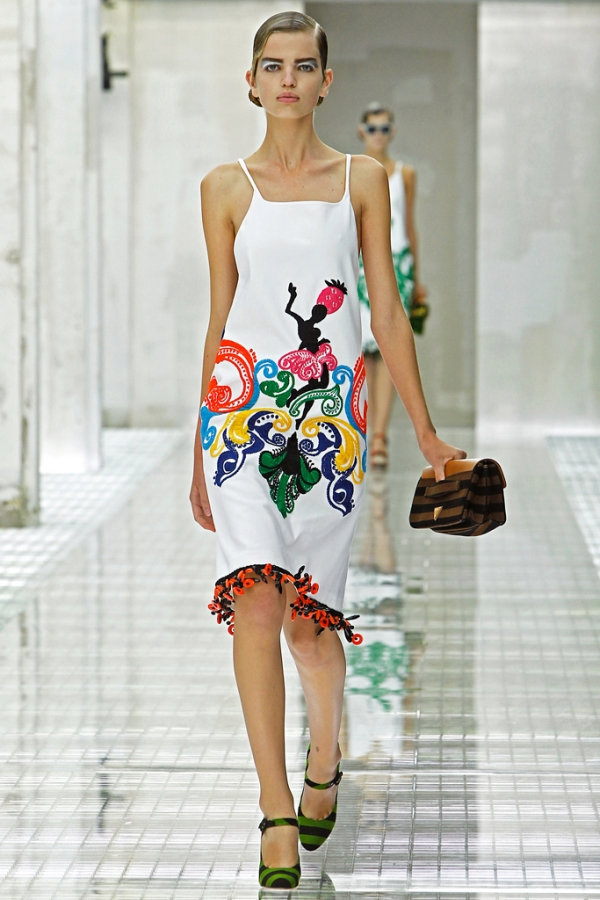 TO THE SPRING: Daphne also walked in Europe for labels including Prada, Gucci, Versace, Jil Sander and more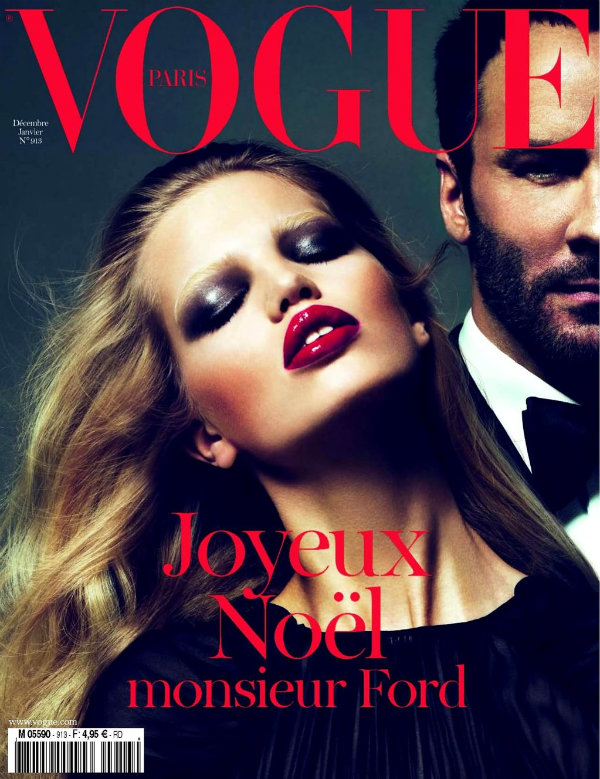 COVER STAR: Once again appearing in Vogue Paris, Daphne snagged the December/Janaury cover alongside designer Tom Ford
Enjoyed this update?