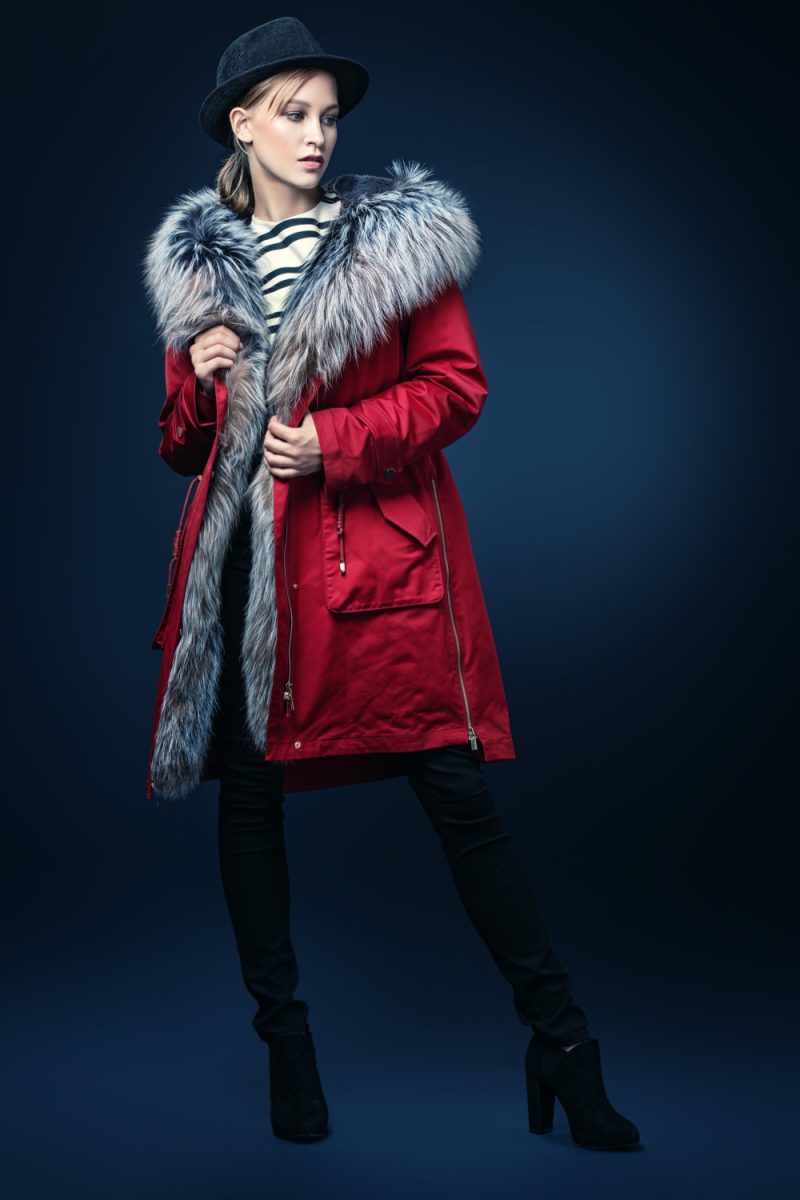 Thank the lord! It's that time of year again. We've got news for you. The Christmas season started on September 25 (when pumpkin spice lattes are back in Starbucks). Duh.
It's time to get cozy this autumn. We're going to help you bundle up without being boring. We've kept an eye on the top fall-winter 2020 coat trends in women's fashion, and we've picked our favorites.
From classic styles to something a bit more glitzy, our list below has got everything a girl could want. Get some inspiration for Christmas or even Black Friday. Get inspired with style as we help you get the hang of what to wear this winter.
From statement trenches to belted and quilted coats, these are our favorites styles and in-colors this season (we're thinking yellow for sure!).
Down with Trim
A solid long winter down coat is the perfect all-rounder. Just elegant enough to wear with a dress, it also works for an oversized fit with those winter hoodies.
What's more wintery than the thought of being all wrapped up in a fur-lined hood? With duck or goose down, this style is also the best insulator. Keep warm without giving up on your outfit.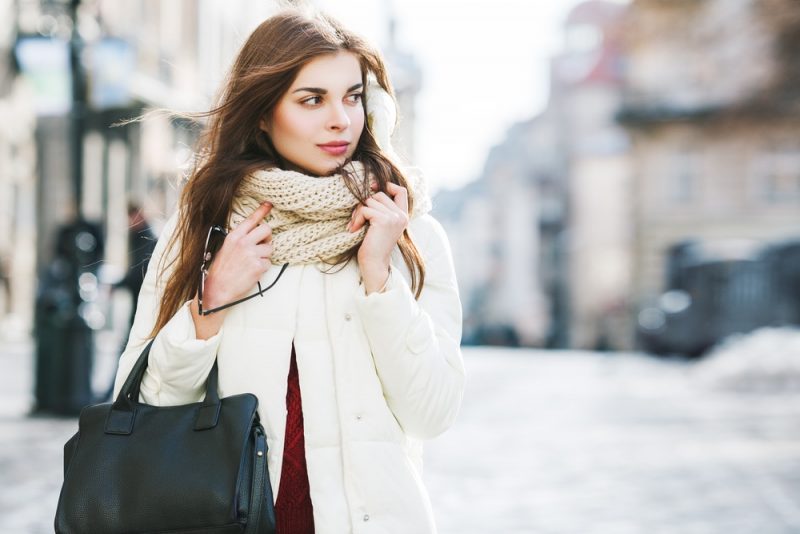 Puffers
We won't hear another bad word said against puffer coats! Nor will brands like Bottega, Sea, Gucci, or Prada, it seems. It looks like we're in good company.
A well-padded coat works perfectly for a sportier mood. Plus, you can go for a cropped style while the weather is still mild or oversized as it gets chillier.
Personally, we're suckers for a high-shine puffer. We've even seen a couple of belted puffers on the market from Mango and Sea.
Aviator
We've said it before, and we'll repeat it – aviators aren't just for men. It's time to reclaim the style in style.
We think Topshop's faux leather and cream fur borg jacket will be a top-seller this season. However, we'd be lying if we said we didn't love a good suede aviator coat.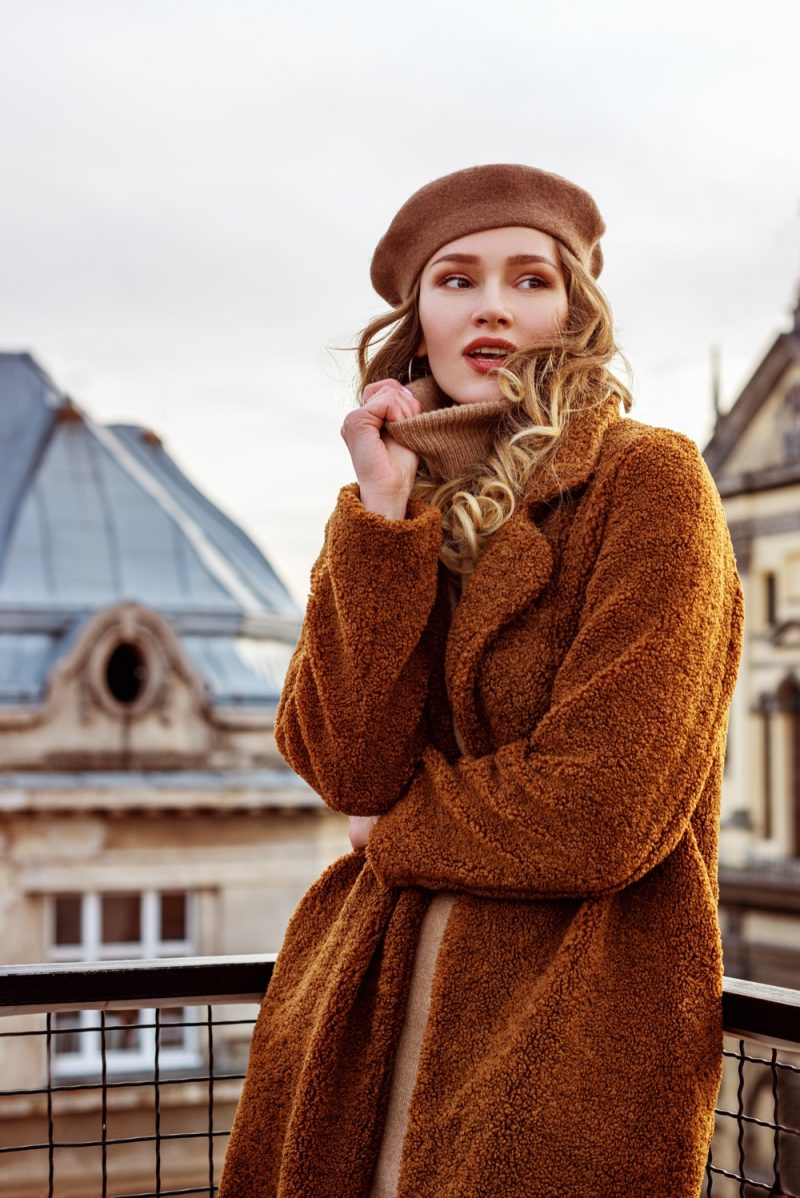 Faux Fur & Long-Hair
Maybe you're worried that shearling is something that gets recycled each season. Then this is the option for you. We're not going to lie to you – wool is going to be hot on the market for this fall. Yet, faux fur and long-hair coats are definitely the more vibrant option. Plus, do you really want to be wearing the same thing as everyone else? A Luxe fur coat is perfect for a night out and brings a welcome splash of color to simply keeping warm.
Trench
Good old trusty trenches. Good news: the classic trench isn't going anywhere. A good trench is definitely one of the more fitted coats on our list. It can be hard to show off that figure you worked for all summer through the winter, after all!
Unlike a long-hair coat, trenches are perfect for changeable weather conditions. We're looking at you, London! A gorgeous trench also complements most looks – you can go from jeans and a tee to donning it over an evening dress.
Also, there are so many styles on offer this season. They've got leather piping at Loewe. We've seen a sophisticated drape design at Gucci and a beautiful leather trench at Low Classic. If you want something waterproof and stylish, a trench is a way to go.
Shouts out to anoraks and capes everywhere; you just didn't cut us. We think we've found the five styles that are going to show their colors this fall/winter. We hope our predictions were right, and that color turns out to yellow!
Are you still struggling with ideas? Or perhaps we've got you raving about the thought of a pink down coat with a fur-trimmed hood? Whichever it is, head over to Ultamodan for your winter coat fix today!
Written by Harry Patté-Dobbs, a content writer and Public Relations newbie! He's written for blogs, news, and media outlets and loves films, food, and wellness. You can usually find him either reading or writing.