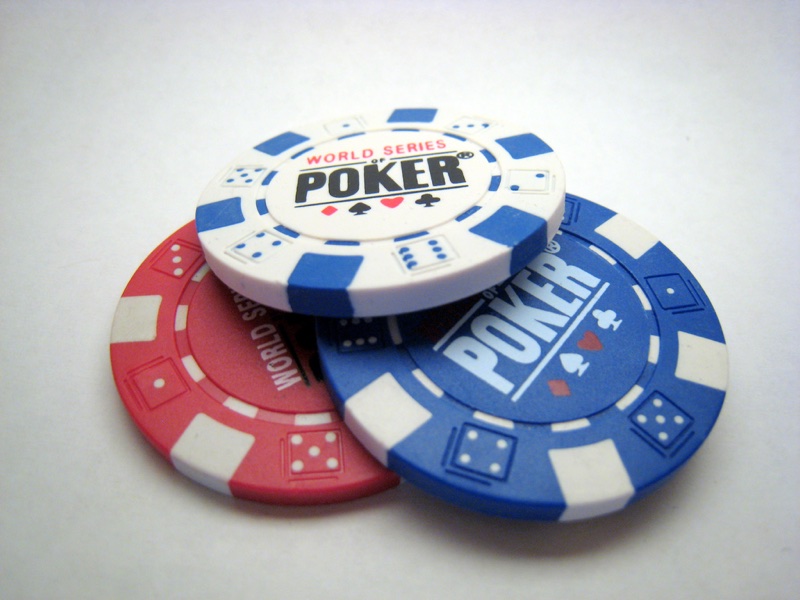 "11g poker chips" (CC BY 2.0) by Plutor
Caption: Women are bringing a touch of class and sophistication to the world of poker
The classic poker game of Texas hold'em has had a long-held reputation for being full of macho bravado and testosterone. However, this decade has seen the image of professional poker turned on its head thanks largely to the growing army of female players at the world's leading tournaments and cash games. Turn the clock back to 2007 and head to London's Empire Casino for the biggest turning point in poker for female players. Norwegian 18-year-old unknown, Annette Obrestad scooped the £1 million first prize of the World Series of Poker Main Event Europe.
Obrestad's success not only encouraged the next generation of poker players, but she made the game more accessible to women. Today, gone are the days when poker was just a man's game. Female poker professionals have arrived on stage in a big way, bringing style, sophistication and glamour to our television screens along the way. Let's take a look at the quartet of female poker stars that are continuing to influence the look and attitude of poker in 2018.
Sofia Lovgren: Poker's rising female star
Swedish female poker ace Sofia Lovgren is living her dream. Not only is she playing professional poker, she is able to travel around the world doing so. Lovgren has been making a living from cash games since 2010 and in more recent years has been prominent on the World Poker Tour and European Poker Tour, playing many of the prestigious multi-table tournaments on offer. Last year, Lovgren scooped an excellent cash at the World Series of Poker (WSOP) Main Event in Las Vegas. To date, Lovgren has raked in well over $400,000 in live tournament earnings. Alongside the Swede's poker success, the Malta-based pro is also undertaking a Business Management degree part-time as she seeks to turn her hand to entrepreneurship in the years ahead. Lovgren appears to be a woman with an old head on young shoulders. She's not let her fame and fortune lose sight of what she wants to achieve in life and is fast becoming an excellent role model for young women in general.
Kara Scott: One of the longest-serving female poker personalities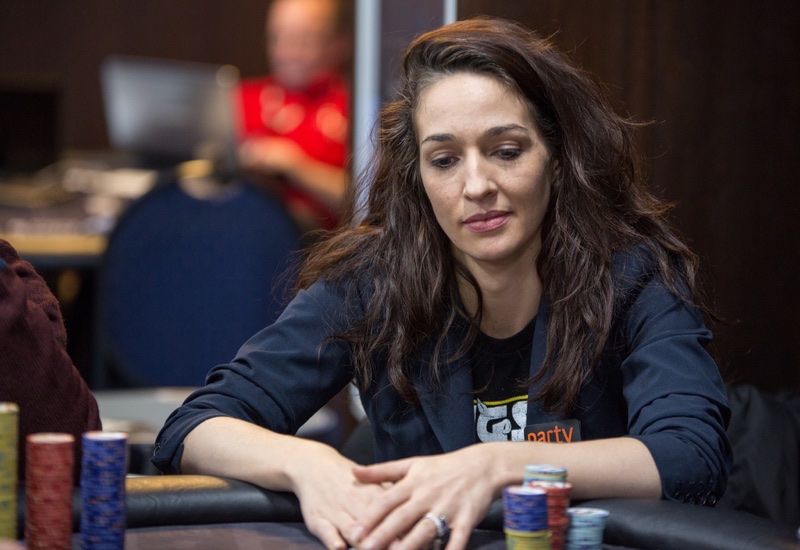 "Kara Scott (Day 2)" (CC BY-NC 2.0) by World Poker Tour
Caption: Kara Scott: Widely regarded as the queen of poker
Speaking of excellent role models for young females, Kara Scott is another leading woman that's doing the world of poker proud. The 42-year-old Canadian is one of the longest-serving television personalities in the industry and is currently an ambassador for Team 888, part of the world's second-biggest online poker network, 888poker. Scott's professional career is extremely varied. During her time living in Canada, Scott trained as a Muay Thai fighter, but eventually took up a career in sports presenting in the UK. Scott began hosting the award-winning poker show Poker Night Live and began to commentate and write about the game in the poker media. Although much of Scott's career in the poker business has been based on interviewing players during tournaments from the rail, she has also turned her hand to live poker herself. Scott has cashed four times in WSOP tournaments and a further cash in a European Poker Tour event. There's a girl-next-door vibe about Scott that makes her instantly appealing to listen to. Her warm, professional nature, combined with her dedication to fashion, has made Kara Scott a trailblazer for women in poker.
Vivian Saliba: Bringing sex appeal to the poker world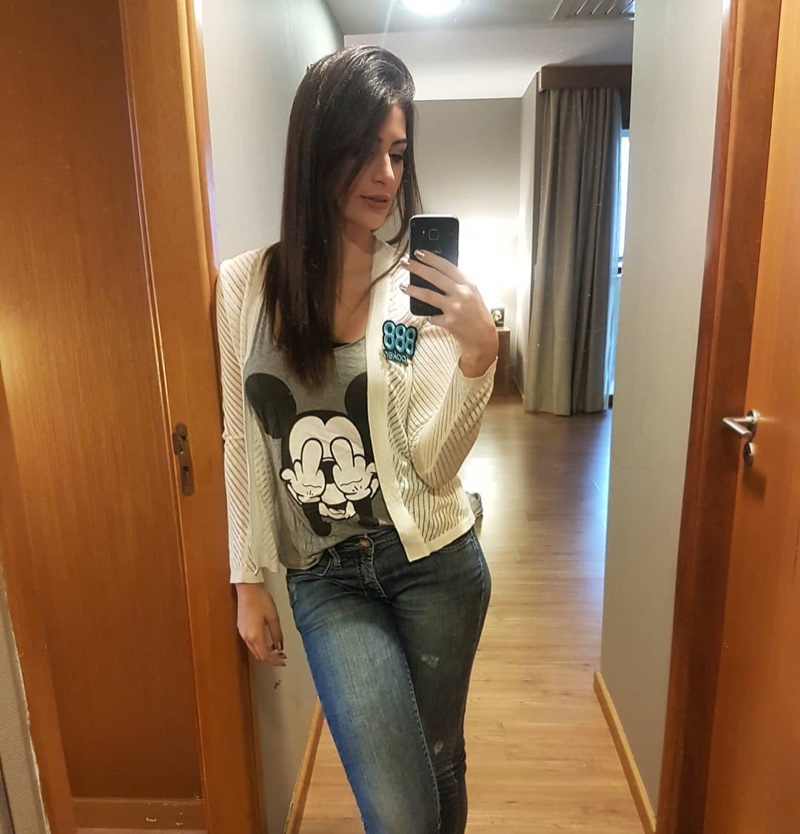 At the other end of the 'sass spectrum', there's a young Brazilian that's turning up the heat on the poker industry – in more ways than one. 25-year-old Vivian Saliba has caught the eye in recent months. Saliba became the youngest ever female to appear at the WSOP Main Event, eventually finishing 421st out of 7,221 entrants, earning over $27,000 in the process. With six-figure career earnings already in the bag, Saliba has her father to thank for much of her success. He took his daughter to a local casino in Sao Paulo, with the social aspect of poker cheering her up following a break-up with a former boyfriend. She cashed in her first game at the casino and was soon hooked. Saliba is adept at playing pot-limit Omaha cash games and reportedly admitted in the past to struggling to adapt to Texas hold'em because of her long history with PLO. Nevertheless, her performance at WSOP 2017 would suggest the Brazilian is certainly beginning to find her feet. Although Saliba is well-recognised for her success at the tables, her stunning South American looks have made her the undoubted pin-up girl of poker and one of the women to watch in the entertainment world in 2018.
Natalie Hof: Happiest taking on male-dominated challenges
German poker dame Natalie Hof is another female sensation that's taken to the poker tables as well as our television screens like a duck to water. Hof started playing poker in her local casinos in Osnabruck, Germany at the age of just 18. She enjoyed the strategy behind outsmarting her opponents and the thrill of succeeding in a male-dominated game. Hof has always enjoyed competing in male-dominated sports, whether it's skateboarding or billiards. Hof is another of the new wave of female poker players to bring a touch of power and authority to the poker industry. As a well-travelled young woman, Hof is university educated and recently completed a masters in educational science. Hof has also utilized the explosion of Twitch for online poker streaming to build her brand online as a leading poker player and commentator.
It's certainly great to see so many female ambassadors for the world of poker today. Poker is not and never will be a game about physical strength, giving women that enjoy strategizing and problem-solving a genuine edge over their male counterparts. Even back in 2005, The Guardian reported that around 40% of all online poker players were female. Wind the clock forward 13 years and consider the raft of successful females on the poker scene since and it's likely that the industry has reached parity in terms of popularity between men and women. Women are no longer marginalized in poker thanks to this quartet of women and many others. There's no doubt that more women will be poised for greatness at the tables in the years to come.