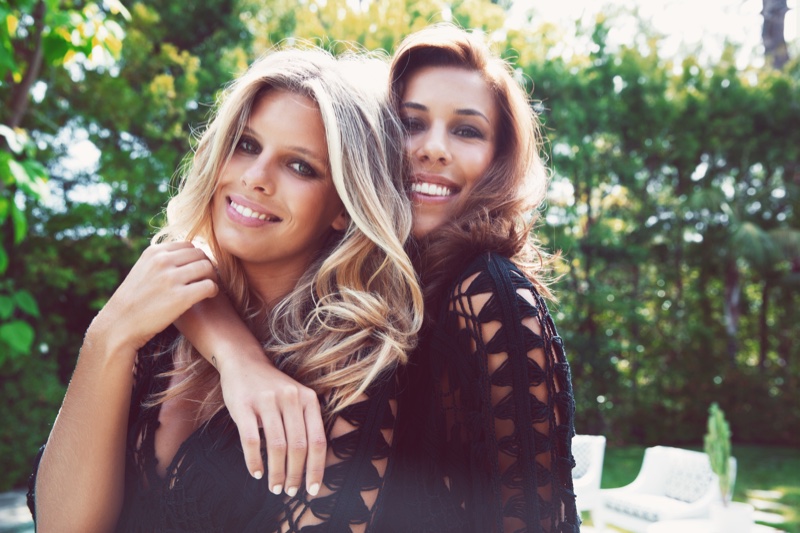 LA-based brand Wildfox has teamed up with A Bikini A Day bloggers Natasha Oakley and Devin Brugman for a new swimsuit coverup collaboration. The capsule collection includes four crochet pieces in a maxi and tunic version in black and white. With Wildfox's sunny California attitude and the Bikini A Day girls' killer style, it is a perfect match. We recently got a chance to learn more about the collaboration from Natasha and Devin themselves in an exclusive interview where they talked about the line's inspiration, working with Wildfox and more.
Related: See Wildfox's Spring 2016 Lookbook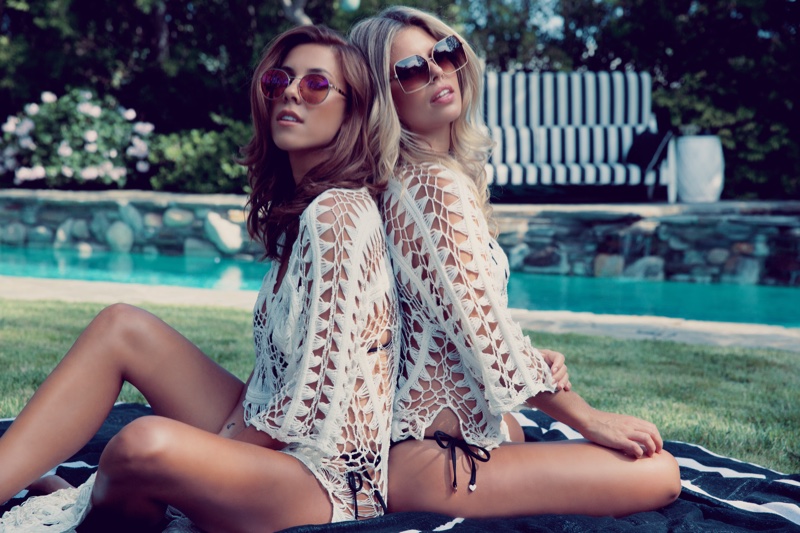 Wildfox x Bikini A Day
What was the inspiration behind this collaboration?
The inspiration behind the ABAD X Wildfox cover ups were the beautiful women depicted in American photographer Slim Aarons photos from the 70's.
What was it like working with Wildfox and modeling the pieces?
A dream come true and so much fun. We worked closely with the talented Wildfox team to create the designs and shoot the campaign… Lots of laughs and so much creative energy.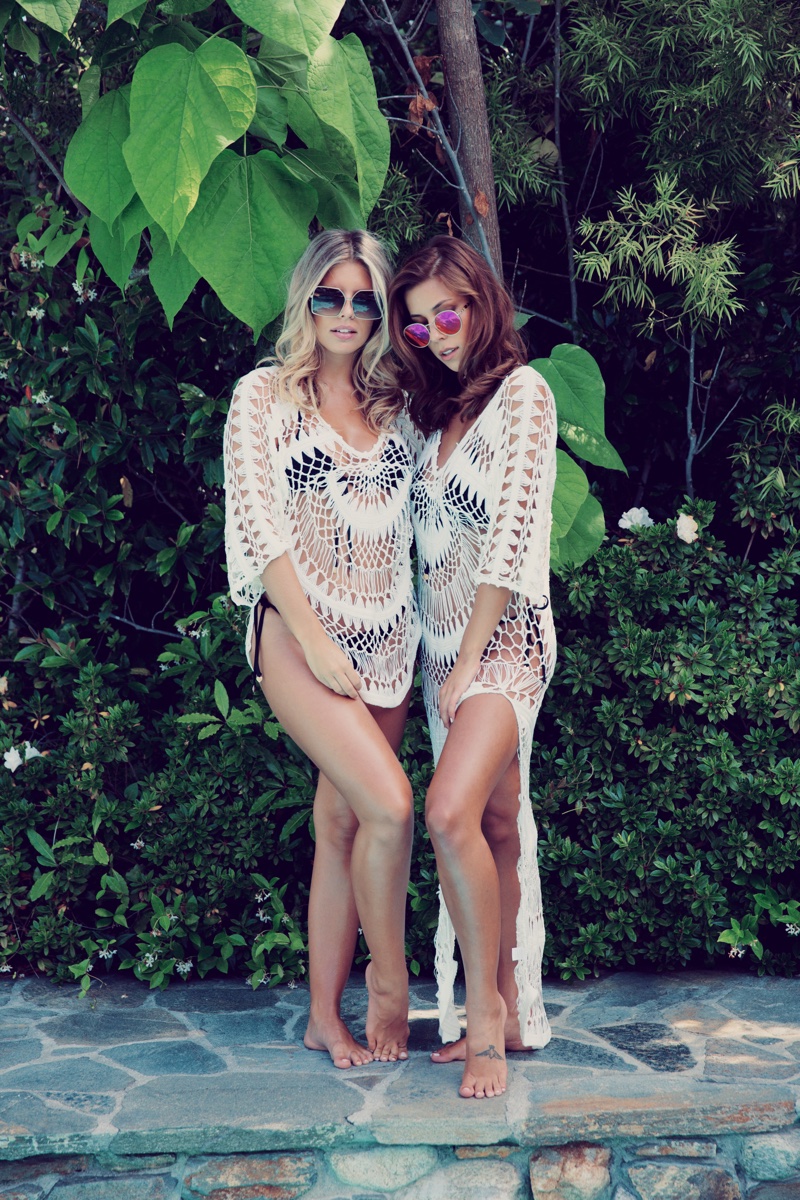 Who is the type of girl you had in mind when designing?
A gracious girl who loves the beach and the sun. We like to think the girl that will be wearing our collab coverups is a dreamer who could brighten up anyone's day.
Any tips on shopping for swimsuits for our readers?
Take advantage of all the amazing free shipping and return policies online and try on swimwear at home. Dressing room lights can make or break a girl's day, and ruin your bikini shopping mood altogether!
What is it like working with your best friend on the site?
We love working together and feel so lucky to have one another. We're each other's rock and we always say as long as we've got each other nothing else matters.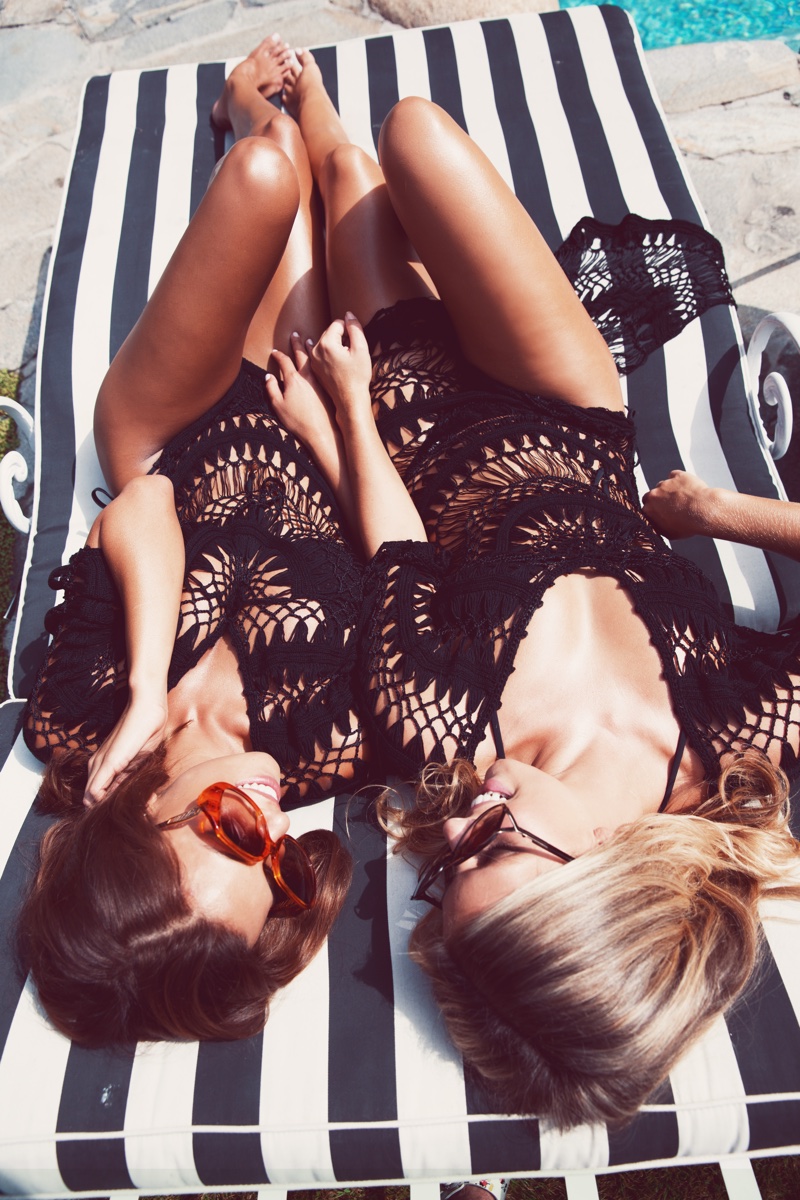 How did A Bikini A Day get started, how do you feel about your success?
A Bikini A Day started four summers ago when we realized how many bikinis we both owned and the fact that we literally wear a bikini everyday. We had to do something with all the pictures of us traveling the world so we decided to share them on Instagram and called the page, A Bikini A Day.
We put our heart and soul into the account from day one and it was pretty much an instant success. We knew people loved it but what we are so happy to have discovered is that it is an inspiration to so many women all over the world. The fact that we have made a difference, even if only small, means a lot to us.