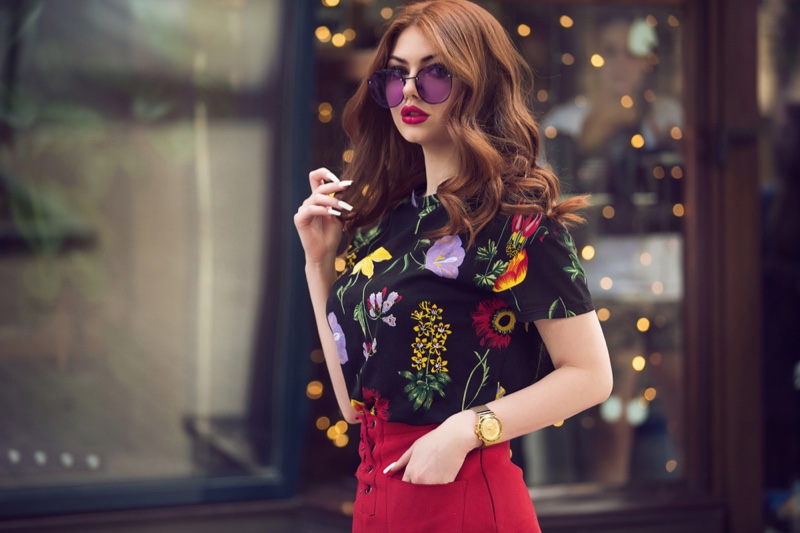 Spring is the time of the year when it is warm enough to ditch your bulky layering pieces but still chilly enough to wear your stylish leather jacket or trench coat. It's the perfect season to mix and match colors, try different outerwear and experiment with what suits you best. However, people tend to get confused and wear the wrong colors, spring is a lively season and it's better to wear bright, delicate colors— Not muted or dark shades that should be left for fall. Here are mix and match tone outfit ideas for spring 2020.
Floral Blouse with Slim Fit Jeans
Spring is the season of blossom and what could be better than a nice floral print blouse with slim fit navy jeans and heels. The style is comfy and perfect for your daily commute.
Striped Tee with Pink Blazer and Boyfriend Jeans
Incorporate prints into your casual outfit with a minimal horizontal striped t-shirt and layer it with a pastel colored blazer. Complete the style with relaxed fit boyfriend jeans and sandals.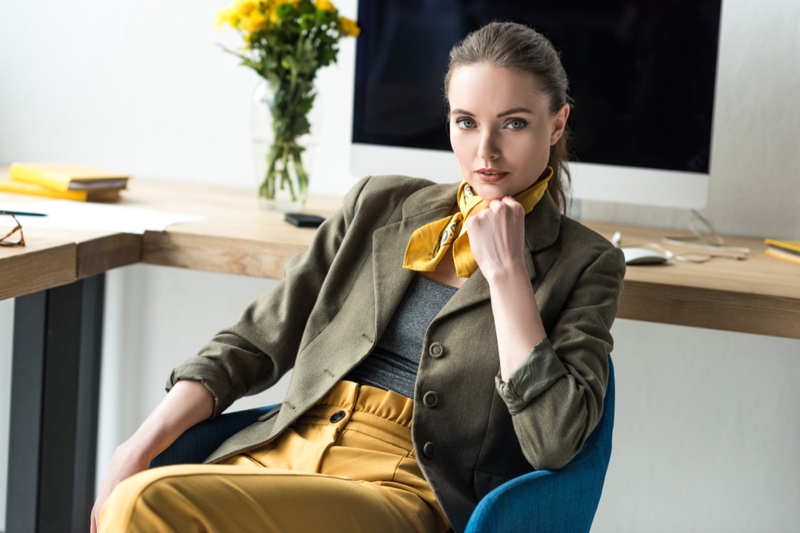 Linen Top with Pastel Chinos
Here is another way to incorporate pastel colors into your outfit in the form of this slim fit chinos, pair it with white linen blouse and blazer for a more formal approach to fashion. The style is perfect for an office setting.
Yellow Blouse with Floral Midi-skirt
A midi skirt is not only spring fashion but a wardrobe essential that can work for three seasons, pair it with a bright color top for a seasonal touch and complete the style with neutral tone heels.
White Top, High Waisted Jeans and Earthy Tone Blazer
This versatile look is appropriate for your daytime outings as well as parties at night. Simply wear the black high waisted jeans with a white top and one button blazer, complete the style with a pair of timeless flats.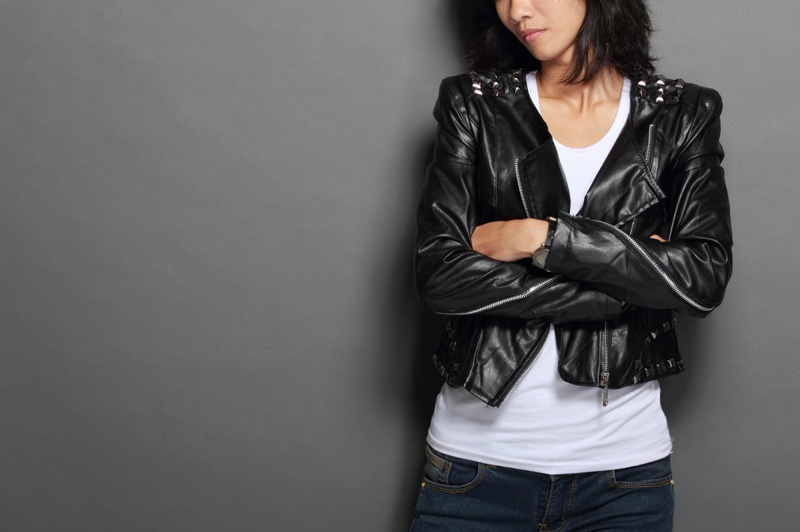 White Jersey with Jacket Over the Shoulder
The days are warm but nights are chilly, it's the perfect time to throw a leather biker jacket over your outfit. The jeans style depends on the formality of the occasion and taste, if you're going for a more refined look keep it simple with a pair of navy jeans.
Yellow Dress with Denim Jacket
Obtain a refreshing spring look with this bright yellow dress paired with a timeless denim jacket and brown Chelsea boots. The style is flattering enough to get you a ton of compliments.
Button Down Shirt with White Jeans
Button-down shirts are highly versatile and a great choice to wear with almost any outfit. For this particular style, wear a micro-check shirt with white jeans and complete the look with a pair of brown strap heels.
These were some of the best springtime outfit combinations that can easily be mixed and matched with each other. Remember fashion isn't about the latest trends, it is about mixing and matching your essentials to form more combinations. Let us know in the comments which style did you like the most and how would you add your own creativity to it.