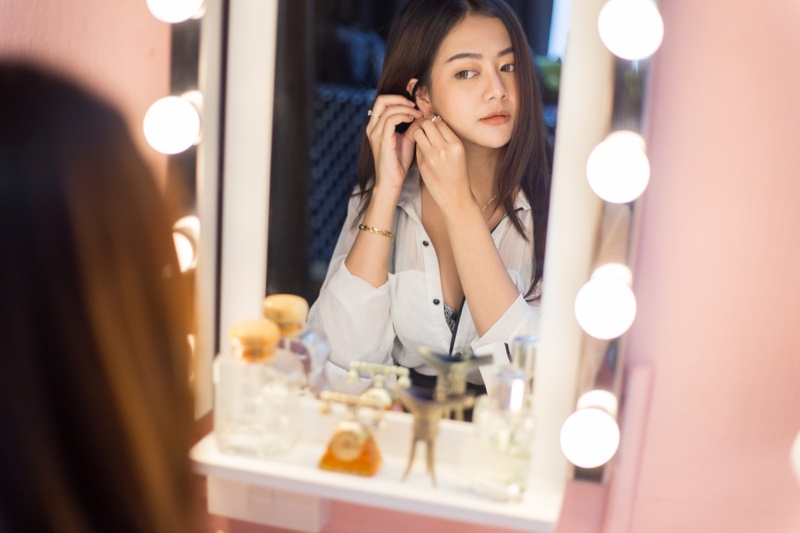 A gorgeous yet practical vanity setup is a must for any beauty enthusiast or makeup artist. Sure, you may have a table and a decent mirror now, but you need to upgrade your vanity if you're looking to further your career or step up your beauty game.
One of the fundamental parts of a stylish yet functional vanity is a mirror, specifically an LED one. This is crucial if you don't have access to natural lighting in your room or studio. You want your makeup to look right in the intended lighting, which means harsh fluorescent lights are a no-no.
A high-quality LED vanity mirror allows you to apply makeup properly without worrying about unflattering shadows. It's just like being under natural light, illuminating the entire face. Without proper lighting, you may end up with bad makeup—and we don't want that.
Different Lighting Temperatures
There are three types of lighting temperature: cool, neutral, and warm. Each has its own purpose, but all of them are essential regardless of usage. Having good lighting means you value quality. You'll be able to select the best shades for you or your client without having to worry about shadows getting in the way.
Cool
Professionals don't recommend white or blue-ish lighting for makeup applications. It can cause you to over-apply your foundation, concealer, contour, or blush because you're compensating for the lack of color on the face.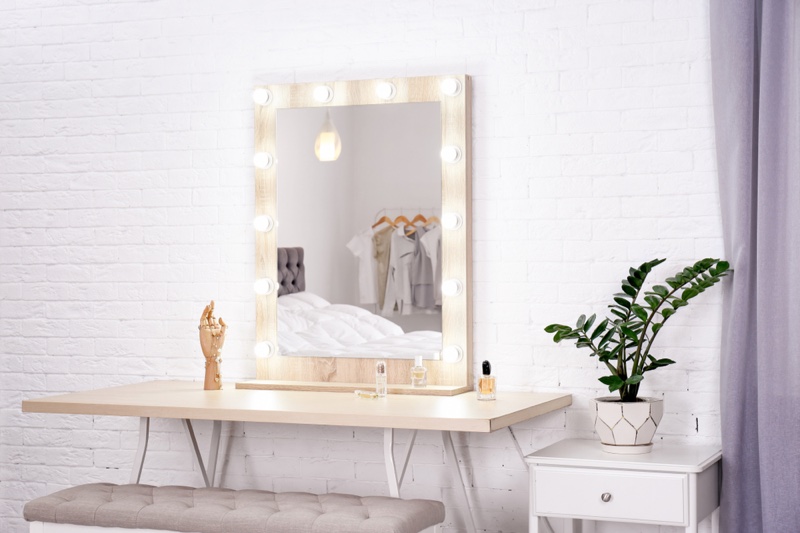 Neutral
This is the ideal setting when doing makeup, especially if you don't have access to natural light. For best results, you need ambient or diffused lighting. You'll make fewer errors and be able to select the right shades.
Warm
Yellowish lighting makes you look exhausted, leading you to apply more makeup than needed. Going overboard on foundation or concealer in an attempt to neutralize imperfections is never a good idea.
Now that you're familiar with different lighting temperatures, here are more unique features that you may find helpful (and fun) for your makeup studio.
Dimmer Switch
A dimmable light has its advantages. You have more control over how much light you want to cast on your subject. If your ring light has no brightness adjustment, you can move it further to get a greater dimming range.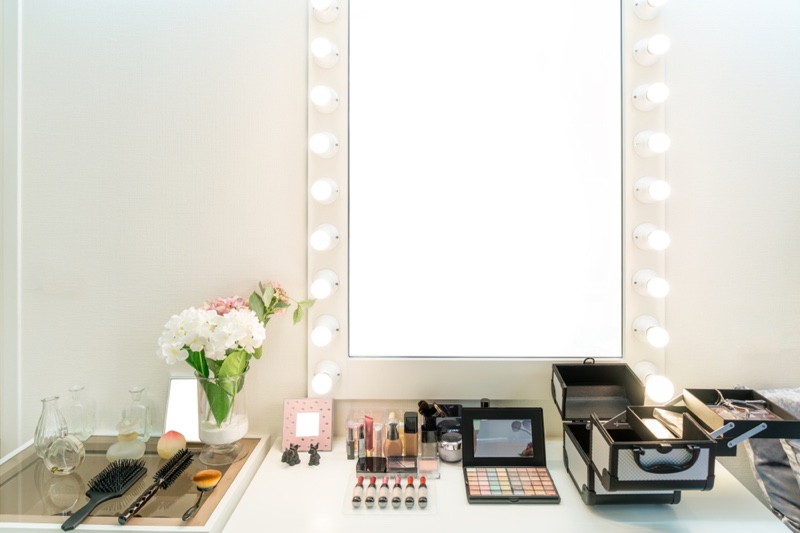 Built-In Bluetooth Speakers
You won't find many vanity mirrors with built-in speakers, but there are a few good ones on the market. If you love music, then this is a must for your beauty setup! We believe it's an essential feature because it can be a source of entertainment for you, your staff, or your clients.
Here are a couple of options from the most trusted brands in the industry:
• The Crystal Vanity Mirror with Bluetooth Speaker from Lumina Pro comes with exclusive tri-temperature controls (cool, neutral, and warm). It features a Bluetooth speaker, which lets you have a little fun in the process by playing your favorite tracks. The touch-sensitive controls give you the light setting that fits any occasion.
• The Azeez LED Bluetooth Large Vanity Mirror features replaceable, non-flickering LED bulbs with up to 50,000 hours of lifespan. It also has a USB charging port designed on the side of the mirror. It is convenient to charge your mobile phone or other USB devices while doing your client's makeup.
• The Roper Rhodes Beat Bluetooth Illuminated Mirror allows you to listen to your favorite tracks or internet radio station by pairing it with your smartphone or tablet. This mirror also includes a stereo system with touch-sensitive controls integrated into the mirror and a heated demister pad.
• The Lucienne Audio Black Edge Mirror gives you complete control of your look, and the elegant dimming control lets you set the mood. Additionally, the super-efficient 24V bulbs are cool to the touch, shatterproof, and long-lasting, keeping you and the planet safer for years to come.
• This vanity mirror from NY Diamond Import has seven color-changing options so you can set it to your mood. It has Bluetooth in which you can connect any device to the mirror to listen to your favorite artists while getting ready. The two speakers at the back give it a surround system feeling.
Make the Right Beauty Investment
More than cosmetics, your entire vanity should reflect your commitment to quality. This includes having an excellent vanity mirror, chair, and makeup case. You want to establish a great first impression on new clients and build a credible reputation for the industry. There's nothing wrong with splurging on a new item (like a mirror with built-in speakers) if it means you can give a better experience to your customers.
The tips we mentioned above serve as guides for when you decide to purchase a new mirror. Whether you're a professional or just a beauty enthusiast, you deserve quality equipment to create the perfect vanity for your needs.