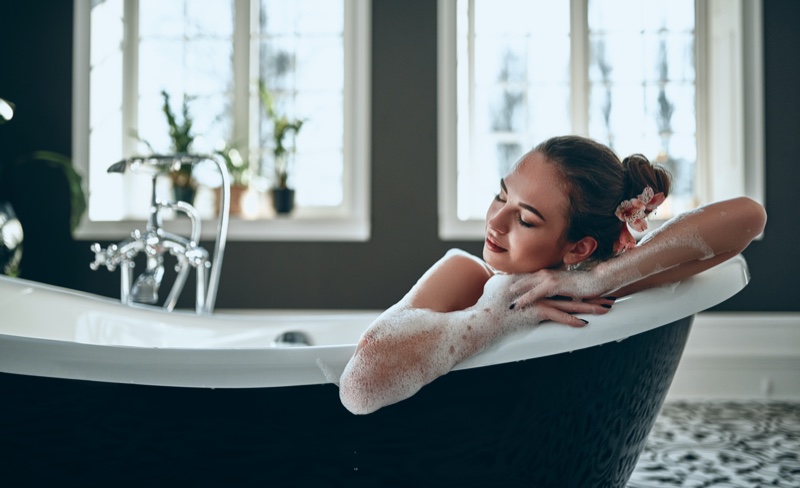 A relaxing bath is one of the best ways to "wash away" the stress of everyday life. There are many ways to relax in warm water, including aromatic oils, foams, bombs, candles, favorite music, a book, pleasant memories and fantasies, and a rejuvenating face mask. To fully relax and enjoy all this, you need a comfortable posture. A bath pillow will help you to take a comfortable position. Choose your model and let nothing distract from the pleasant procedure.
Why do you need a bath pillow?
You most likely have a classic bathtub without the included headrest. So you are familiar with the problem of finding a comfortable position on the hard side of the bathtub.
A comfortable, ergonomic bath pillow – soft or elastic (your choice) helps relax the neck and shoulders, comfortably recline the head while not squeezing the blood vessels, and not disturb the blood circulation process. It has comfort and functionality!
Types of bathroom pillows
Today's brands offer a wide range of bathroom pillows. They include:
On suction cups
Such models are equipped with suction cups to hold the pillow on the surface securely. The accessory should be quickly and conveniently fixed in the right place and does not move during water procedures. At the same time, each suction cup has a rope with which the product is detached without damage.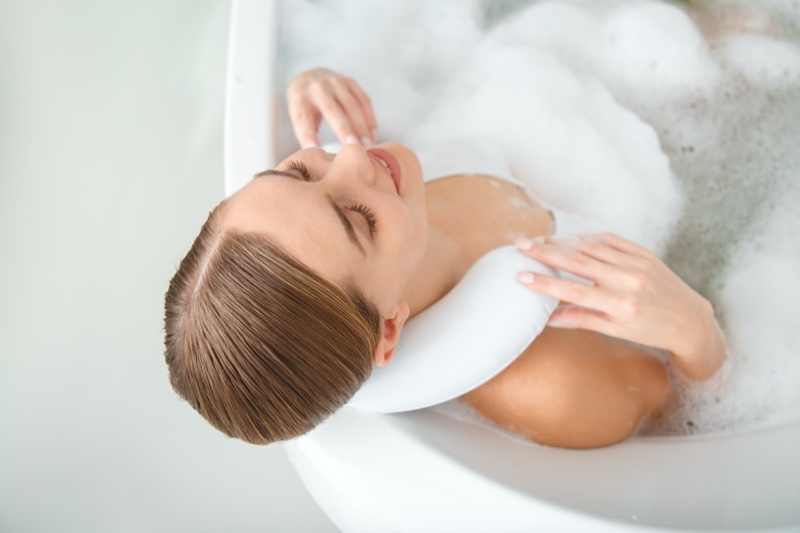 Inflatable
These pillows inflate like a swimming ring. It should be kept in mind that the product should not be extended to the maximum, and the cushion should not be too elastic.
It is recommended to inflate it by 80-85 percent. Otherwise, the neck will be stiff and uncomfortable.
Multifunctional pillows
A pillow under the head bath can perform more than its exclusively assigned role – to support the neck, shoulders, and provide an anti-slip effect. Some of the latest models are equipped with additional options in the form of a massage function (up to three modes).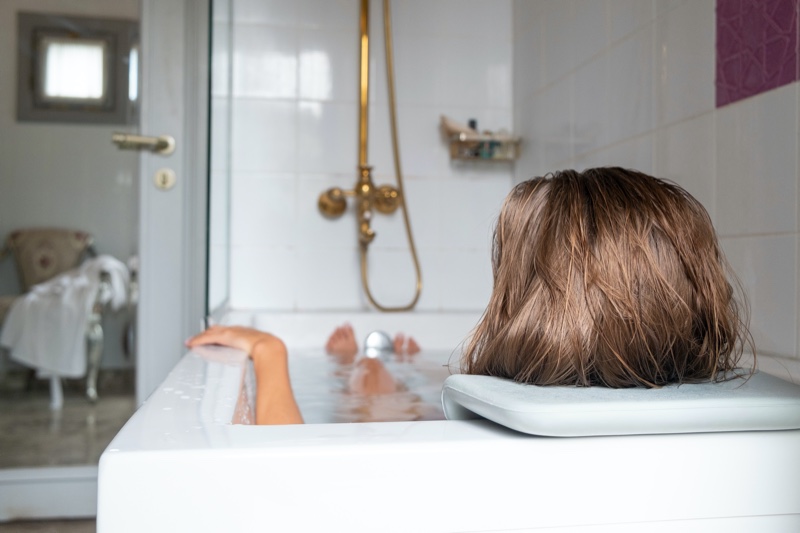 Forms
Forms include classic square and rectangular, round and oval, and rollers. There are also unusual ones – in the form of a bone, heart, shell, flower, and even bizarre and comical ones. Ergonomic cushions with well-thought-out shapes with recesses and convexes provide a unique comfort.
Baby pillow
These accessories are suitable for children of different ages, from infancy. One unsuccessful bath can discourage a child from taking water baths for a long time. For this reason, parents often make special efforts to create a comfortable environment for their babies.
Summing up
A bath pillow is a key to a comfortable and relaxing bath. Most budget models are made of PVC, and the most expensive ones are made of high-tech polyurethane, propylene, gel, etc. Overhead models are not universal and are made for specific models of bathroom bowls. The most unpretentious type of fastening is suction cups. Models on metal legs and frames require laborious installation. It is better for elderly and physically disabled users to purchase anti-slip mats or inlays. No matter your decision, make sure to research before buying this bathroom accessory.