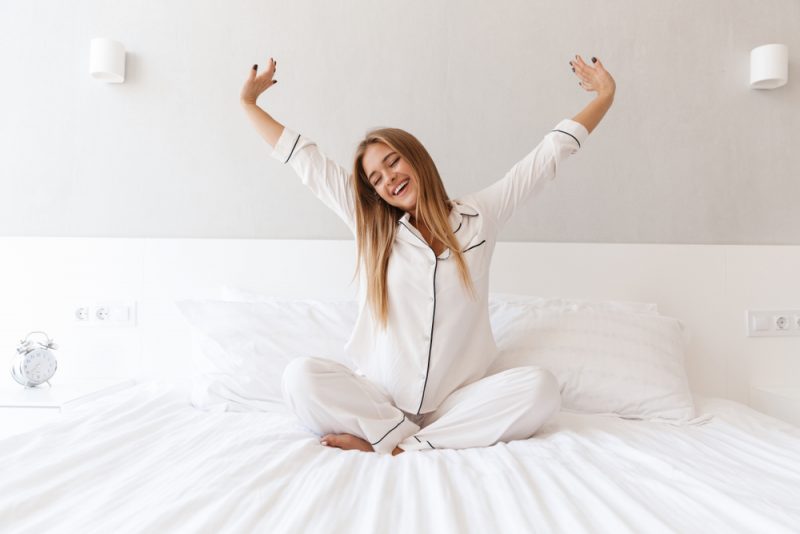 Every consumer wants the safest and most healthy products for their home use. And this is what products made from hypoallergenic materials have to offer. Hypoallergenic means that a product has fewer allergens or allergy triggers. For instance, if you have asthma or suffer from a dust mite allergy, sleeping on regular bedding will often trigger an overnight itch or bouts of sneezing.
It is not so with hypoallergenic bedding as these are made from materials resistant to allergens helping you enjoy a restful night's sleep. Hypoallergenic products have fewer health risks for those who suffer from allergies, but what other reasons should make you choose such products for your everyday use? Read on and get to know.
1. Hypoallergenic Materials Won't Trigger Your Allergic Reactions
People who suffer from allergies may manifest the below symptoms:
        A runny nose
        Watery eyes
        Wheezing and coughing
        Facial pressure and pain
        Itchy skin
        Oozing
        Redness
        Blisters
        A rash
        Stains on the skin
Products made of hypoallergenic materials are unlikely to cause an allergic reaction as they contain fewer allergens. Besides, they aren't chemically treated and don't have additives, which often cause skin irritation or an allergic reaction.
For instance, if you suffer from material-related allergies, you'll be glad to know that hypoallergenic materials are both comfortable and safe against your skin. Metals such as Niobium, silver, stainless steel, and gold are recommended as hypoallergenic jewelry for people with metal allergies.
Similarly, hypoallergenic bedding and clothes made of memory foam, silk, cotton, linen, and bamboo are recommended if you have allergic asthma or you're allergic to bed mites, dust, mold, or pet dander.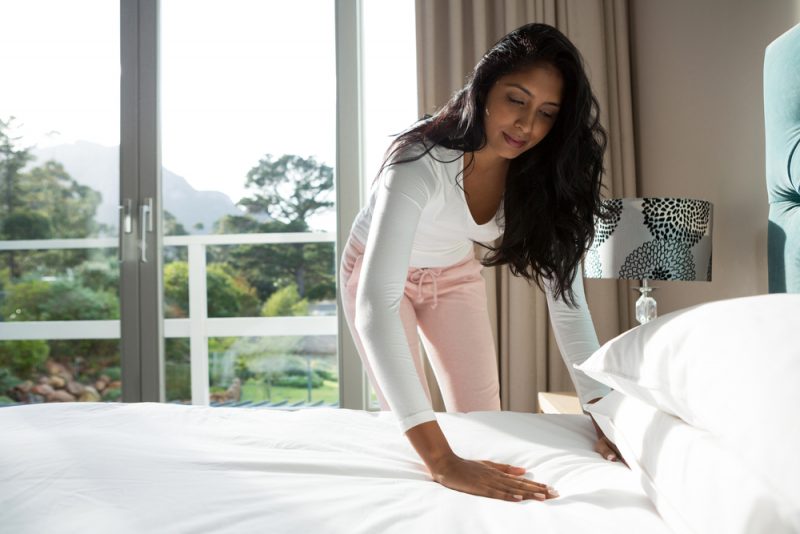 2. Hypoallergenic Products Have Moisture Wicking Properties
Hypoallergenic materials such as bamboo, silk, linen, and Tencel lyocell have moisture-wicking properties. Moisture provides ideal conditions for mildew and molds to grow. Besides, in hot temperatures, fabrics without moisture-wicking properties work against you, making you all sweaty. Such fabrics also make you emit a foul smell.
Products made from hypoallergenic materials reduce saturation, making it impossible for allergens such as molds to thrive. They are also breathable and provide a cooling effect, especially when you're performing strenuous activities. Such materials also keep you comfortable during sleep and eliminate restlessness due to sweat and allergens at night.
3. Fight the Growth of Bacteria
Hypoallergenic materials are breathable, preventing the growth of bacteria. When you sleep, you emit moisture and shed skin, which provides ideal conditions for bacteria to thrive. Besides, your bedding harbors dirt and foul odor from your sweat, which encourages germs and bacteria growth.
Hypoallergenic materials are more breathable and have moisture-wicking properties stopping the settling of anaerobic bacteria. Besides, some hypoallergenic materials such as bamboo have natural antibacterial properties that ensure bacteria do not thrive.  Other materials are treated with an antibacterial cover, inhibiting the growth of bacteria and eliminating harmful germs. The result is that you suffer from fewer diseases and infections.
4. Ease Eczema and Other Sensitive Skin Symptoms
People with eczema are advised to take care of their skin as irritations worsen the condition. Some of the common eczema triggers include sweat, overheating, allergies, and other environmental factors.
Eczema flare-ups can be prevented using hypoallergenic clothing, laundry care products, and skincare products that are much kinder to your skin. Hypoallergenic clothes made of bamboo, silk, wool, or linen also regulate your body temperature, reducing sweating and overheating.
Dust mite droppings also trigger some people's eczema. Dust mites mostly thrive in humid conditions found in your bedding. Using hypoallergenic bedding with moisture-wicking properties ensures dust mites do not thrive.
Additionally, hypoallergenic materials are also recommended for babies and children as their skins are more sensitive than adults. If you have a newborn or a toddler, ensure their bedding and the skin products you use are hypoallergenic. Such products minimize your little one's allergy risks and are also mild to their sensitive skin.
In closing, using products made from hypoallergenic materials reduces your allergic reactions; these materials also wick moisture and discourage bacterial growth. They are also suitable for you or your baby's sensitive skin. Hopefully, now you'll consider using more hypoallergenic products in your home.