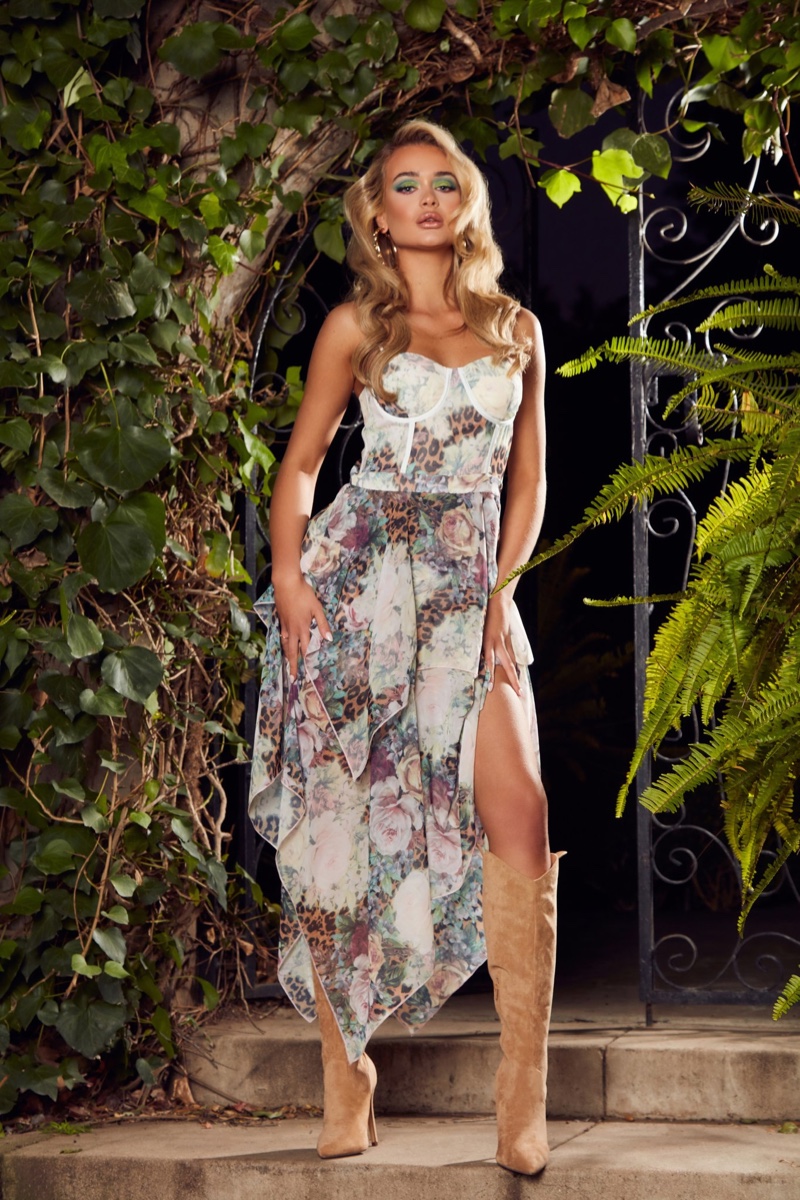 If you are into fashion, you know that Fashion Nova has quickly climbed the ladder of success, even though it rarely employs traditional fashion industry marketing. According to Google, in 2017, Fashion Nova was the fourth most searched fashion brand on the internet, right up there with Gucci, Louis Vuitton, Supreme, and Chanel. Fashion Nova did it without the runways, without traditional marketing, and without the annoying tactics that other big-name brands use every day. Instead, Fashion Nova employs smart tactics that gain love and dedication from its followers. 
Niche Market
When flipping through magazines or watching clothing ads, you often see models that have zero curves; Fashion Nova recognizes that the vast majority of women in the world do not look like that, and its designers cater to those who do not fit typical supermodel sizes. 
Fashion Nova earned its fame primarily by tailoring designs to curvy and plus-size women. Their sizes range from XS to 3X, which most stores these days do not offer; keep in mind that they are always working on expanding their plus-size ranges and styles, so if your perfect fit isn't available, it may be soon! Women with big booties no longer have to settle for gaping jeans or dresses that ride up. Now they have stylish clothes that fit their hourglass figure comfortably. With its clear dedication to creating form-fitting yet flattering designs for full-bodied women, Fashion Nova has gained an expansive customer base of devoted followers. What do women do when they finally find a clothing item that fits them perfectly? They tell all of their friends! With how connected our world is today, these women can easily share on their social media platforms just how well their clothing looks and feels.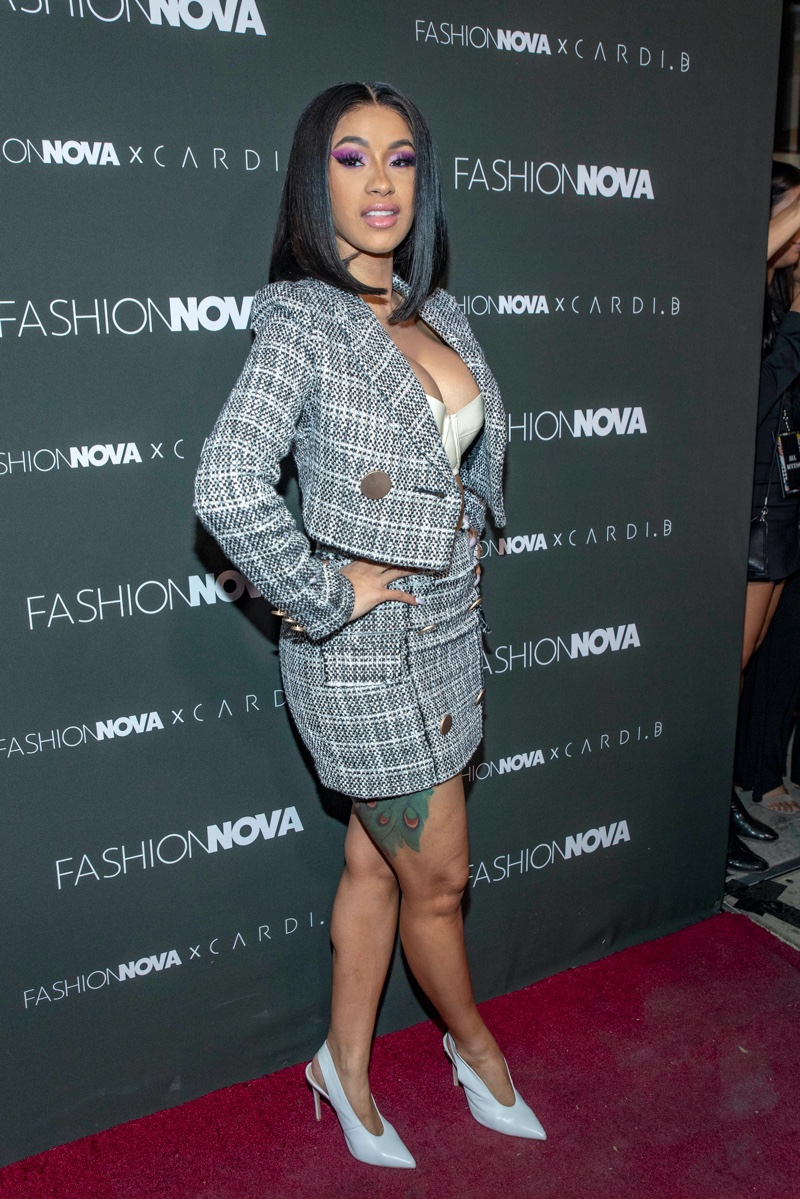 Instagram Influencers 
For many years, Fashion Nova existed as a small brick-and-mortar store that didn't have a website. In 2013, Fashion Nova's CEO, Richard Saghian, realized the true potential of modern social media. He noticed that Instagrammers were already tagging his clothing in their posts, so ultimately he began there. After reaching 60,000 Instagram followers, Saghian finally launched his website and sold out of everything by the end of that weekend. 
After such a smashing success, Fashion Nova began to work with Instagram influencers that loved the brand and wore it well. One of Saghian's top influencers is none other than rapper Cardi B., who perfectly represents the type of women that Fashion Nova's clothes are designed for. In addition to influential celebrities, Fashion Nova has paired with more than 5,000 other influencers who continually spread their love for this curvy-girl brand and connect with their customer base. 
Customer Interaction
Today, nearly everyone has some kind of social media that they enjoy browsing throughout the day. This is especially true for people age 16 to 34, which happens to be Fashion Nova's ideal marketing range. Fashion Nova's social media team takes significant measures to ensure that their content reaches the right customers; they strive to utilize language that resonates with customer ideals and desires. 
Fashion Nova prides itself on putting out endless content. For example, their social media team publishes an Instagram post every 30 minutes. That's a lot of content! In addition to that, the social media team takes the time to respond when customers post themselves wearing Fashion Nova products on Instagram utilizing Fashion Nova's hashtags. They will sometimes even repost images onto Fashion Nova's account, which allows anyone to get their moment in the spotlight and encourages them to try out other Fashion Nova products in the future.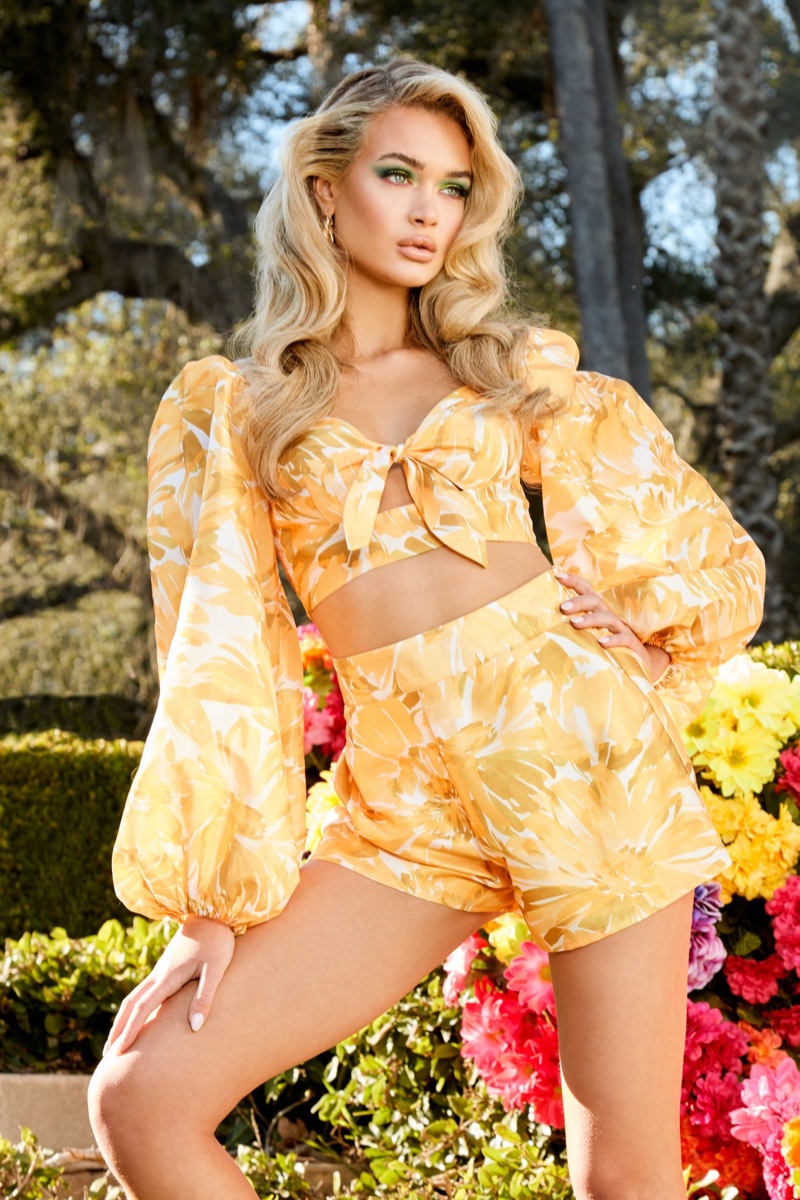 Product Volume
In this world of social media trends, there seems to be a constant need for a new look that can be displayed on Instagram. Given this trend, Fashion Nova has been able to leap ahead of the competition primarily due to its sheer volume of product. In a private interview with WWD, Saghian said, "It's important to have a lot of styles because our customers post so much online and need new clothes. We don't want girls showing up to the club in the same outfit. We need 50 different denim jackets. Not just one." 
As of 2019, Fashion Nova is working with over 1,000 manufacturers that can complete a design, from the original idea all the way to posting pictures of the product on models, in less than 48 hours. Additionally, each design is generally offered in a wide selection of colors. So far, no other brand has been able to compete with Fashion Nova's speed and expansive product selection. This allows Fashion Nova to publish new looks and combinations consistently, giving customers the ability to come back for more at any time. Their quick fulfillment policy adds that extra special touch for customers who do not want to wait for their newest purchase. 
Reasonable Prices
Endless products and quick fulfillment are great, but how can people afford that? Jeans that cost $200 are on the way out, and Fashion Nova is paving the way for quality fashion that is affordable for everyone. Fashion Nova prides itself on producing products that don't break the bank, with most items coming in at less than $50.00. On top of that, Fashion Nova almost always has a special deal available on its website that encourages customers to try out the latest trend without destroying their wallets. This makes it possible for customers from all walks of life to have a closet that they are truly proud of. 
Why Doesn't Fashion Nova Need a Runway to Sell Clothes?
So why doesn't Fashion Nova need a runway to sell clothes? Ultimately, it is because Fashion Nova has perfected the concept of fast fashion, much to the displeasure of its competitors. Fashion Nova has narrowed down its products to fit a niche market, partnered with Instagram influencers who inspire women to be and look their best, made real connections with its loyal customer base, and created an endless supply of products that customers can receive quickly and at a reasonable price. 
Fashion Nova is continuously expanding its market and will soon be a global fashion powerhouse. So, the next time you are scrolling through your Instagram, keep an eye out for Fashion Nova. Once you realize how good you look in Fashion Nova's clothing, you won't want to wear anything else!