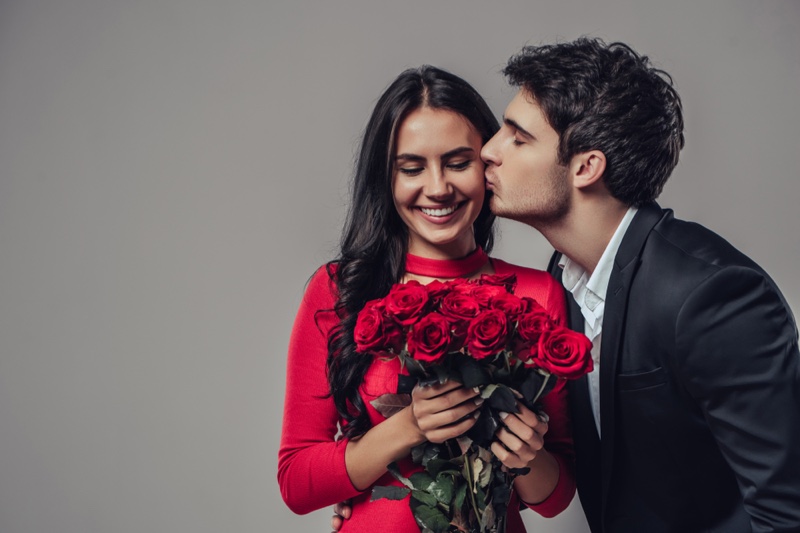 Few things make for a statement as potent as the gift of a dozen roses. The number twelve and the flower of rose combine to make a clear and pointed statement of love, and the reason why lies in a wholly unique combination of historical and societal context.
Think about it: roses are the ultimate and universal symbol of love, surpassed only by the ever-present symbol of a heart. They're uniquely romantic, and they speak volumes as a gift. But why?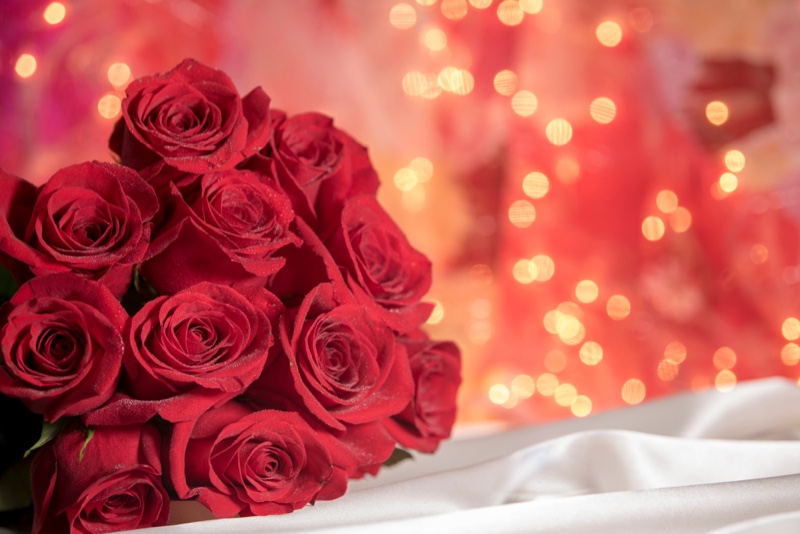 Why roses?
Strange as that might sound, there's no single agreed-upon history of the red rose's meaning. Or, for that matter, of its uniquely strong connection to feelings of passion and love. Greek myth, for example, suggests that it was Aphrodite's godly blood that turned a virgin-white rose red: a signifier of her love and affection for the decidedly mortal – and gored to death – Adonis. 
A far less dreamy but considerably more practical explanation comes from Floriography, or the "language of flowers", which sprung about during the Victorian times.
It is common knowledge that direct and open communication was considered vulgar and unbecoming in the Victorian era. Doubly so when it came to dialogue between the two sexes. It was this specific social happenstance that made people ascribe meaning to specific kinds of flowers, and gifts thereof.
Whereas a present of acacia would signify friendship, for example, and that of cactus, a sturdiness and endurance, the budding flower of red rose was in a class all of its own: love.
History aside, just looking, touching, and smelling a rose makes its relation to passion painfully obvious. The flower is silken and smooth, with a fragrance to match its deep, intimate redness. On its stalk? Thorns! If someone were to outright design a flower to match human love, they couldn't possibly do a better job than nature itself already has.
As it were, it seems that roses have historically been a major symbol of romance and devotion for a variety of reasons, and we simply continued to accept this interpretation in modern times, too.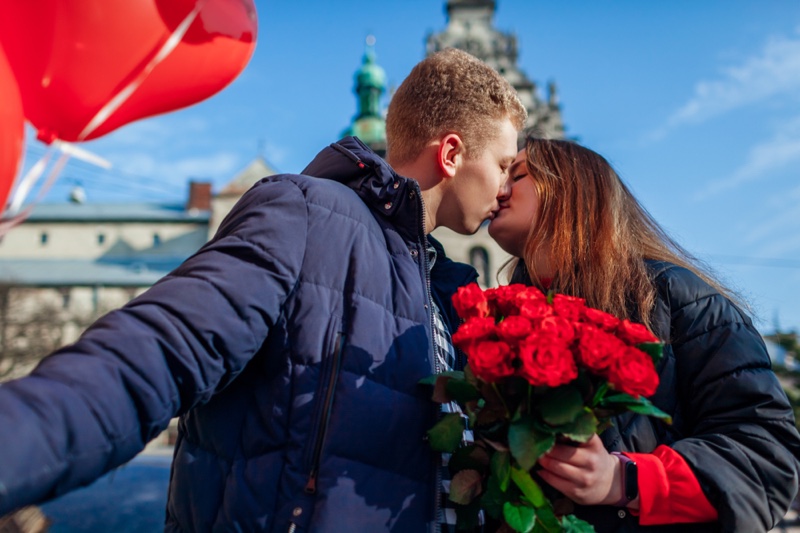 Why a dozen?
Numbers have meanings, too. The number twelve – or a dozen, as it were – symbolizes completion and fulfillment. For proof, we need not look further than our own systems for tracking time. All of our basic units of time are multiples of twelve or are divisible by it.
60 seconds in a minute, 60 minutes in an hour. 12 hours ante meridiem, 12 hours post meridiem. Further still, a full lunar year consists of twelve lunar months. Adding another twelve days to twelve lunar months completes a single solar year. There are innumerable further examples, but we'll stick to these obvious few.
The central idea, then, is that a dozen of something feels complete to us. Since society at large has had this number ingrained to such an extent, it goes without saying that the concept extends to gifts, too.
Giving someone a bouquet of twelve red roses makes a clear statement of love and devotion: you are asking them to be yours, and you're not afraid of making it obvious how you feel. No beating around the proverbial bush, if you will.
In purely contemporary terms, the everlasting rose is as ubiquitous when it comes to expressing love as the symbol of a heart. It's just one of those things that you take a gander at, and they make themselves obvious. There's a real beauty in such a specific token, that's for sure.
If you're looking for a symbol of love that cannot possibly be interpreted in any other way, twelve roses are – and always will be – the safest bet you can make.