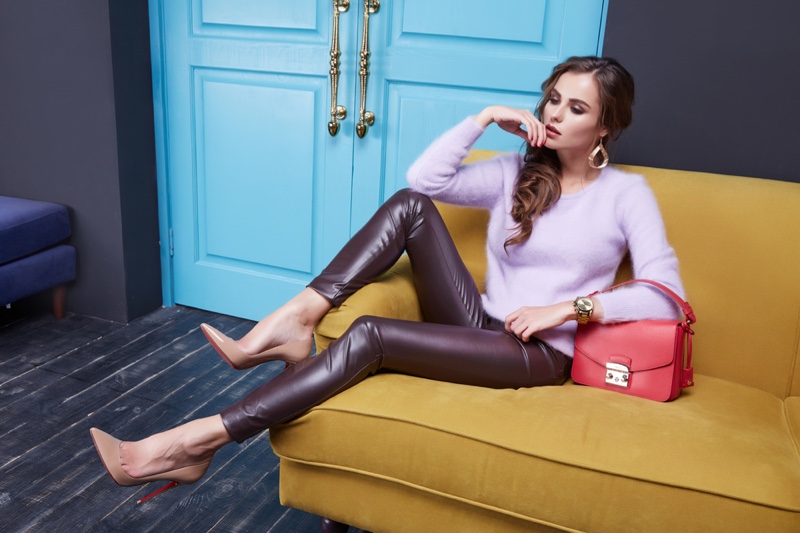 You have come to the right place if you've wondered what to wear with leather leggings in the winter. Here are stylish ways to rock your leggings and stay warm.
In 2016, the leather goods market value was over $217 billion and it's projected to grow to over $271 billion in 2021.
As you can see, we love our leather; it's not going anywhere. In fact, don't you have a pair of leather leggings in your closet somewhere?
If so, you might not have a clue as to what to wear with them. But not to worry! We're here to the rescue.
In this article, we'll show you what to wear with leather leggings in the winter so you can still look chic.
Keep It Simple
This outfit is great because practically every woman has the components in their closet. This is an easy outfit to throw together but doesn't make you look sloppy.
All you need are your leather leggings, some comfy sneakers, a large shirt, and you're done! If you want to switch up your look, you can have your shirt untucked or you can stuff one corner into your leggings, or switch to the other corner to stuff in. You can even bunch up the bottom of your shirt and tie it in a knot to give your shirt a more interesting look.
Whether you're meeting your girlfriends at the bar for a casual drink or you're running errands around town, you're sure to look great. Just make sure you wear a warm winter coat while you're outside, as this outfit is pretty bare bones.
Kick It up a Notch
Maybe you don't want to look too casual; that's ok. Instead of sneakers, swap them out for a cute pair of boots. And instead of a t-shirt, get a skin-tight cami or long-sleeved shirt so you can stay warm. Tuck the cami or shirt into your leather leggings, and slip on a baggy sweater over the top.
This gives you a very nice and casual look, but not too laidback. The booties and something like a knit sweater will give you a slightly upgraded look from just a t-shirt and sneakers.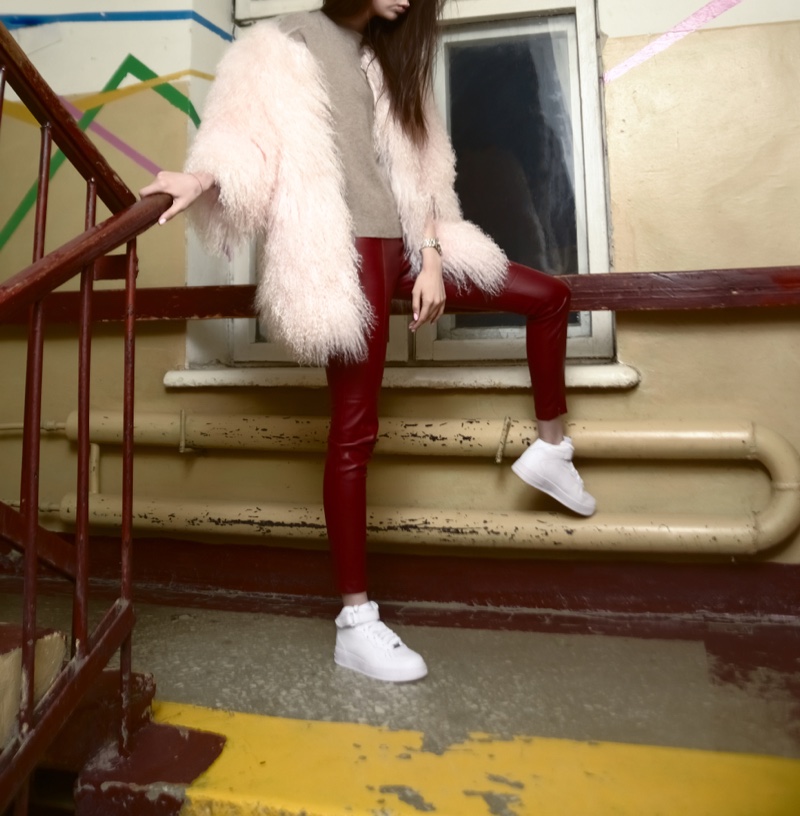 Kick It up a Notch, Version 2
What if you don't have a nice sweater? Or maybe you just don't like wearing them.
In that case, bring back the shirt from the first outfit (and your leather leggings, of course). But instead of slipping a sweater over your head, grab that cardigan that's been hanging in your closet all summer. The longer and thicker, the better.
When you're walking around, wrapped in the coziness of your cardigan, you'll remember why you love winter so much. Your cardigan will be your best friend, as it'll be just like having a blanket hugging you wherever you go.
Keep It Simple, But Sophisticated
This is a variation on the first outfit, but it's better for more dressed-up occasions.
You'll keep the t-shirt and the leather leggings, but instead of sneakers, you'll swap it out for a pair of cute knee-high boots or booties.
Also, to keep yourself warm, you'll select a nice blazer. This blazer will complete the look, as the color and patterns on it will give it whatever twist you wish. A solid, bright color will draw attention, while a tweed jacket will let you blend in more with a refined look.
The same can be said of the womens leather leggings you wear. If you want all eyes on you, go with a bright color, light red or yellow. But if you're going for a more mature look, then go for darker colors like black, brown, or navy.
Business Chic
Wearing dress pants to work isn't the most comfortable thing in the world. Not only are they stiff, but they're not very warm. If your office hasn't gotten the memo it's winter yet, then you might be feeling like a popsicle most days at work.
Forget about your dress pants and swap them out for your leather leggings instead. If they're a dark color, then they're perfectly acceptable for work.
Up top, you'll want to wear a simple blouse and then complete the outfit with a sharp blazer. This look is so easy!
Of course, you'll still want to wear heels or something work-appropriate for the office. When you put this whole ensemble together, you'll wonder why you ever left your leather leggings home and never wore them to work.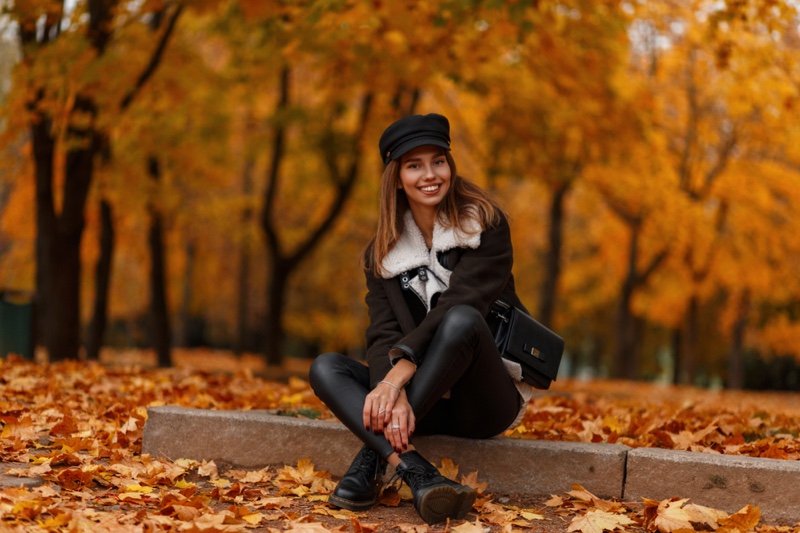 Get Dressy (Or Skirty)
Wait, didn't we already do a section on a more sophisticated look? Well, we're talking about an actual dress, not "dressed up!"
Considering all our other sections in this article use leather leggings as pants, it's only fair we dedicate at least one section to the women who like to wear dresses and skirts instead.
If you have a favorite summer dress that you love wearing but feel it's too chilly now, never fear—you can still wear it! Just throw your leather leggings on, put your dress on, and keep warm with a leather jacket. For your feet, a cute pair of booties will work.
You can do the same with a skirt; put the skirt and leather leggings on, then pair it with a simple shirt or blouse up top. Put on the leather jacket, and voila! You're done.
Know What to Wear With Leather Leggings to Look Good
After reading this article, you should now know what to wear with leather leggings so you look impeccable whenever you step out the door.
With all of these ideas, you'll have enough outfits to last you all winter. So get to experimenting, see what you like, and you're sure to wow everyone with your leather leggings, no matter what occasion it is.
Need more fashion advice? Then please check out our other blog articles!