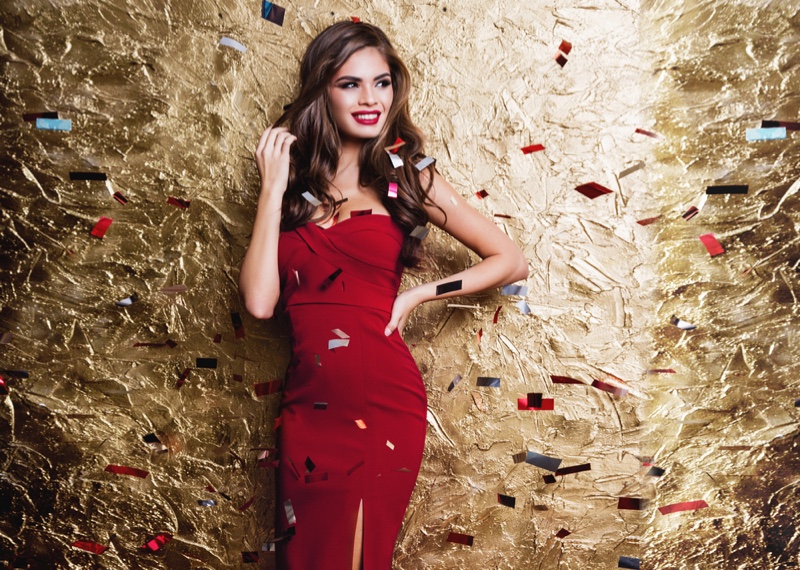 Casinos are often associated with glamour, opulence, and fashion. Whenever the gambling houses have been depicted in the movies, women have been represented in stunning dresses which are perfectly suited to the casino surroundings, but would look out of place anywhere else. Going to a posh casino or hosting a casino-themed game night is the perfect opportunity to dress in your most impressive outfits, so you need to make sure you do it right. Here is some advice about what you could choose to wear.
Make Sure You are Clear on the Theme
Whether you're the host or if you're attending someone else's roulette-themed game night, make sure that you are well aware of the theme for the night. While casinos are usually associated with glitz and glamour, in the modern age there is also the opportunity for casual gaming. This has come about with the rise of online casinos, which have given players the chance to play from home in whatever they feel like wearing. Loungewear, pajamas, anything goes while playing at an online casino!
Perhaps you might wish to choose an online casino as the basis to host your own games night, with many sites offering extensive catalogs of classic table games, to video slots, so every one of your guests will be catered for. Some of the best online roulette casinos are listed at www.roulettesites.org, for example, where there are also plenty of offers to take advantage of.
People are unlikely to turn up to a roulette party in their pajamas, but you should make it clear that there is a formal theme just in case. This will ensure that everyone is on the same page and nobody looks out of place. When you are clear on the dress code, you can then start planning the specifics of what you are going to wear.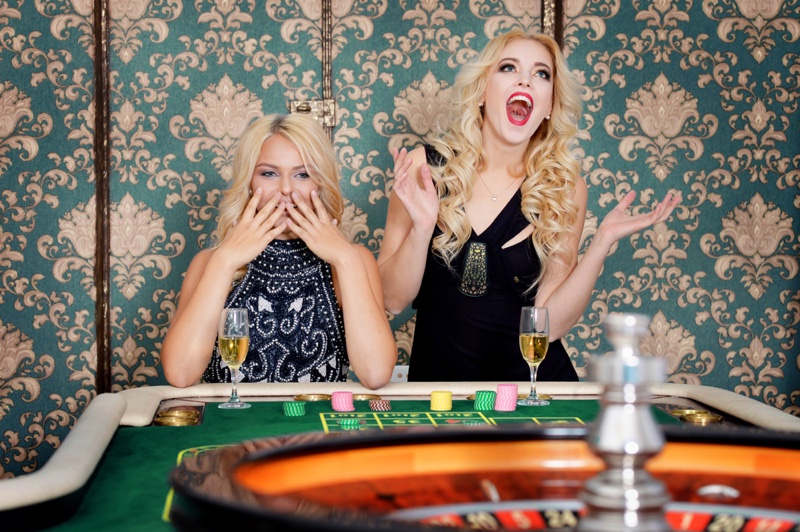 Look to Movie Stars for Inspiration
When casinos appear in film, they are usually the height of luxury, filled with elite high rollers who are dressed to kill. Therefore, when it comes to choosing what to wear for a casino night, it may be best to look to some of the most impressive outfits from movie history. So where have the most opulent and impressive fashion statements been seen on the silver screen?
The 2006 James Bond offering, Casino Royale, is a great place to start when looking for stunning dresses. There are numerous casino scenes in the picture, each with a stunning Bond girl in eye-catching threads. The main female star in the picture was Eva Green, who played the part of Vesper Lynd and was interviewed by www.vogue.co.uk here. She was wearing a Lauren Maxi dress with a back cut-out and lace-up detailing in the back bodice. This was accompanied with Ameera sandals from Alias Mae and a Fabien Pendant necklace by Peter Lang.
Another film star to look at when picking out casino attire is Sharon Stone, who starred in Martin Scorsese's 1995 epic, Casino. The American actress wore a number of fancy dresses in the iconic film, with the most striking one being the one designed by Bob Mackie discussed on www.vice.com. This was a nude embroidered net gown with a beaded grapevine design.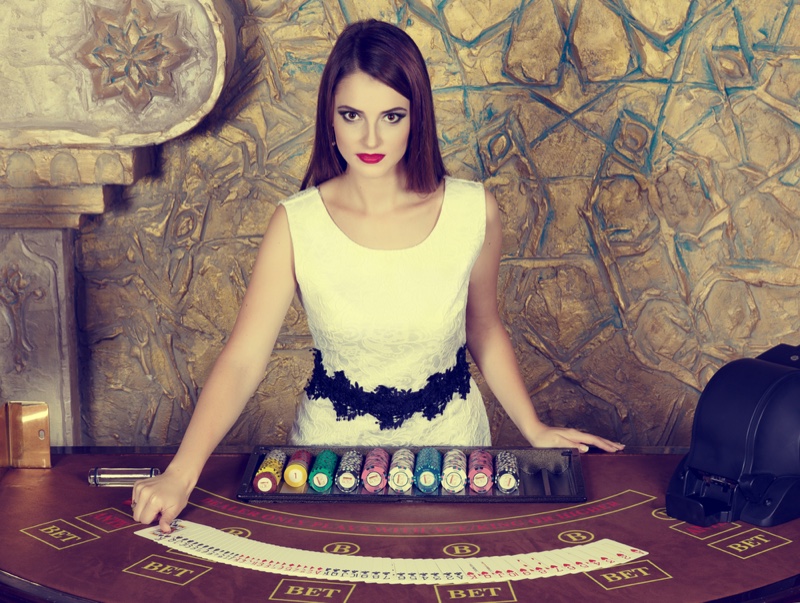 Dress the Dealers Up As Well
If you are the one hosting the roulette theme night, and are considering hiring the physical casino kit, then you should consider dressing up the dealers as well. You don't want to have them outshining the guests at the party, but they need to look the part. With this in mind, it would be a good idea to choose a standard uniform for all the dealers to wear. This could be a smart black shirt for the men such as something discussed on www.fashiongonerogue.com. 
For female croupiers, you could opt for a simple black dress. One of the options from Theory listed on www.fashiongonerogue.com could fit nicely. It would be formal attire, but not too eye-catching as to take the attention away from any of the players.
There's no need to wait to attend a wedding in order to wear your most glamourous dresses. Instead, think about organizing a casino night where everyone has to dress lavishly. It is the perfect excuse to wear the most stunning attire you own!