If you've been invited to an Indian wedding, you're in for an exciting time. Traditional Indian Hindu weddings are extravagant events that include several days of celebration. These ceremonies are known for an array of traditional rituals, customs, and garments. As a guest, you're guaranteed to have a great time learning about a new culture and enjoying in the merriment.
However, one of the most challenging parts of being invited to a traditional event like an Indian wedding is knowing what to wear. Because many Indian weddings are based on a long history of traditions, it's not always clear what's acceptable and what's inappropriate. Some of these weddings trends might surprise you since they contradict many of our western traditions. That being said, you'll need to learn more about what to wear so you can be prepared with the right outfit.
Conservative Dress Code
For the religious ceremony, it's best to wear a traditional sari or men's attire. For men, that usually means a kurta pajama which is a long, colorful tunic (for more information, visit Kurta Pajama: Buy Kurta Pajama for Men Online – Nihal Fashions). If you don't have a sari, it's usually acceptable to wear western clothes.
If you're not wearing traditional Indian attire, be conservative in how you dress. Don't bare your shoulders or wear low cut tops. No revealing pieces should be worn, and that means no short skirts. Conservative is always best, but keep reading to learn more.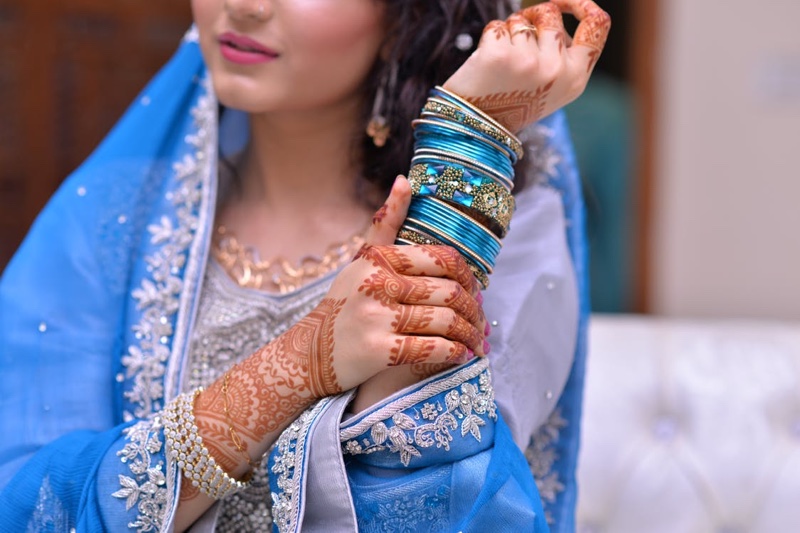 Avoid Certain Colors
In western tradition, most women know not to show up to a wedding wearing white. In Indian tradition, brides actually wear red to symbolize fertility. That means you should avoid wearing red since this would be too similar to the bride. However, don't shy away from bright colors. Exciting colors are encouraged at Indian weddings.
Are there any colors you should avoid? In general, avoid black or white. These are colors that are associated with mourning or bad luck. You don't want to look like you're going to a funeral. As long as you avoid red, white, and black, you should be in the clear.
Visiting a Temple
Many traditional Indian weddings include ceremonies that take place in a temple. If you're visiting a temple for such a ceremony, be aware that you'll need to cover your head. Most women choose to bring a pashmina or a large scarf they can use to cover their heads when they enter the temple. This isn't the same for men who are usually provided a head cover. When in doubt, bring a spare scarf just in case.
Remove Your Shoes
Indian weddings are a long affair. You can expect the weddings to go late into the evening. Dressing for comfort is definitely a must to make it through these long events without any pain. That also applies to shoes. Most Indian weddings require you to take off your shoes. If this is the case, you can go barefoot or wear socks or stockings. That's one less part of your wardrobe to worry about!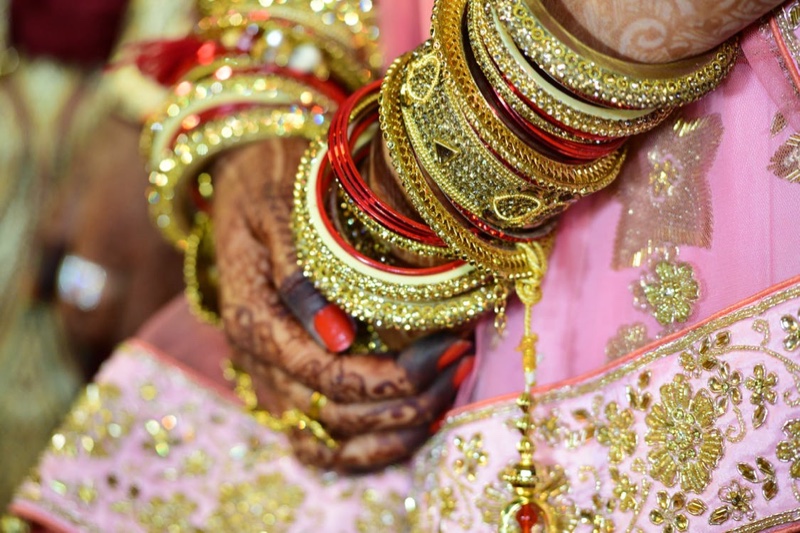 Don't Forget Your Bling
Jewelry is one of the main focuses of Indian weddings. You shouldn't feel like you need to hold back as far as jewelry is concerned. The women of these weddings often go all out with their best bracelets, necklaces, and earrings. One of the most common accessories you'll see around these ceremonies is bangles.
Don't worry that anyone will look at you funny if you wear your best bling. Most saris and traditional dresses are seen as incomplete without some kind of jewelry, so this will just help you fit in. The best earring options are jhumkas, while you can go simple with the neckwear. Even men should consider wearing some bling within their own outfits.
There is much to enjoy about attending an Indian wedding. Not only will you get to take in all the exciting outfits and jewelry, but you'll get to be a part of something special. These traditions for wedding attire date back generations. Make sure you know what to wear before the big day.