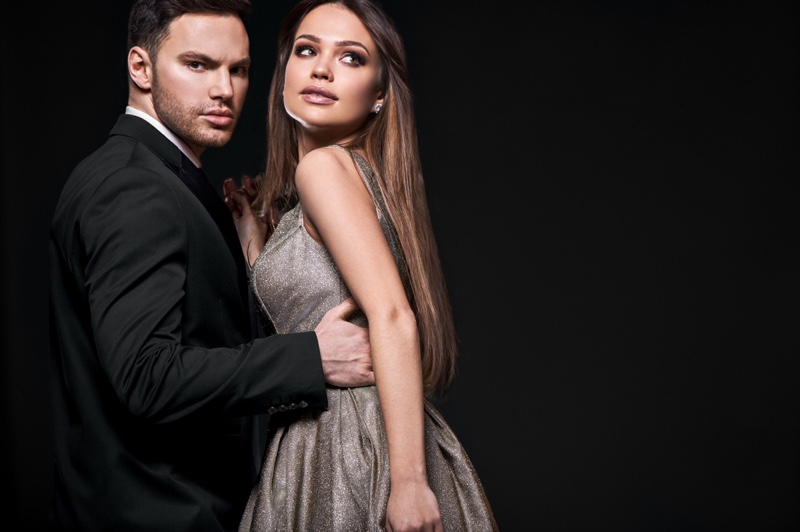 The dress code is a big part of the physical casino experience. If you are planning to visit a high-end casino it is something you will really need to pay attention to. No one wants to be the one that looks loud and proud in a room overflowing with high fashion and elegance.
The Relevance of the Dress Code
Casinos insist on a dress code because the image is a huge part of the gambling experience. All high-end casinos aim to offer their games to patrons in an ambiance of elegance and grandeur, and the players, by sticking to a uniform dress code, add to the aura of glamour and glitz.
While high-end casinos can ask their patrons to dress in a certain way, social norms and location may dictate the style of dress. The dress code at a casino on the Las Vegas Strip would be very different from the ultra-elitist Kurhaus in Baden-Baden. The dress code at the former is normally somewhat relaxed, while at the latter it is formal and extreme chic.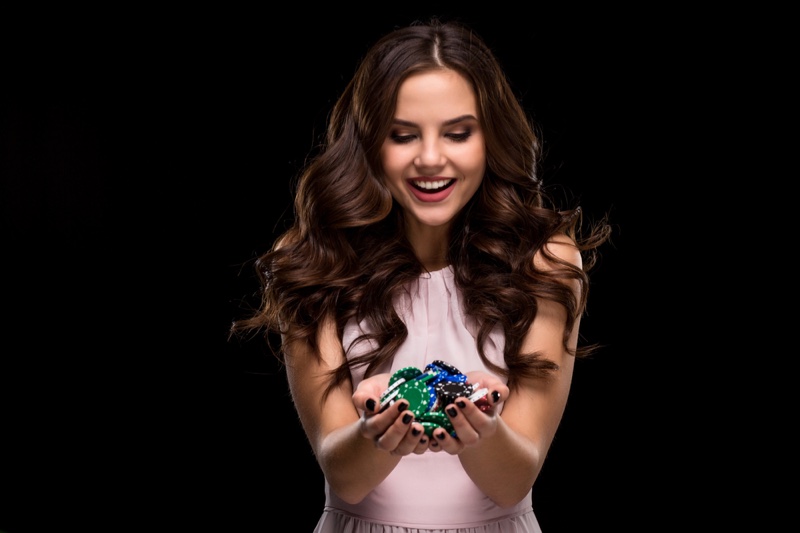 What NOT to Wear to a Casino
Irrespective of the kind of casino you are at, there are a few things that you will usually not wear:
• Flip flops
• Sneakers
• Worn-out unkempt dresses
• Shorts and t-shirts
• Distressed or ripped denim
• Combat fatigues
So What Do You Wear to a High-End Casino?
When it comes to dressing for an evening at a high-end casino, make sure you spend adequate time figuring out your attire. It could be the difference between being the laughing stock and the head-turner/showstopper.
Many a time, the dress code depends on which part of the casino you are visiting. Some high-end casinos have a relaxed dress code for most of their floor space. A good example is the Casino de Monte-Carlo; the general dress code is quite relaxed. However, if you plan to visit the VIP rooms or private rooms it is strictly business formals; the more formal, the better. 
The first step to figuring out what you are going to wear to a high-end casino is to find out what is allowed. Check up with the casino on what exactly their dress code is. You could call up the front desk, or you could look it up on their website. Do not land up at the casino's entrance to find out.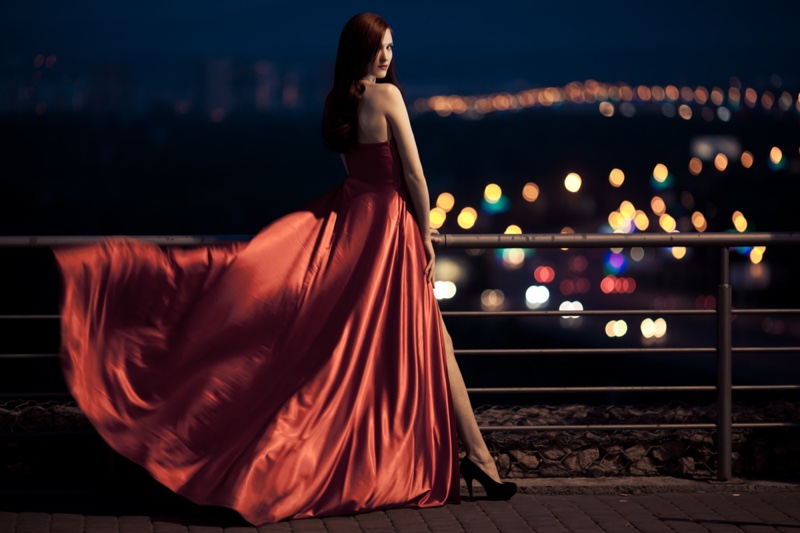 Going the White Tie Route
Go the white tie route only if you are going to one of those glitzy celeb-packed dos at an ultra-elegant casino. It is the highest level of formality and therefore needs to be used very sparingly.
For men, the white tie attire is sheer sophistication. You will have a fitted black dress coat with tails to start it all off, with trousers that come with a satin stripe. Can you hear the trumpets yet? If you can't wait till you put the shirt on – usually a white tux shirt that comes with a bib front and wing collars. 
You will also have, as part of the dress, shirt studs and cuff links. To go with this you will have a white vest and a white bow tie. And finally, to complete the look, black patent leather shoes. Close your eyes and hear the orchestra rise to a crescendo, for you have arrived!
For women, the white tie is an extravagance in luxurious dressing. Almost mandatory, I would say, is the gown – it could be ball down or a floor-length gown, with exquisite jewelry to match. As an option, you could add a fur wrap or gloves, white of course. Round it all off with a clutch or a small bag, like a Balenciaga.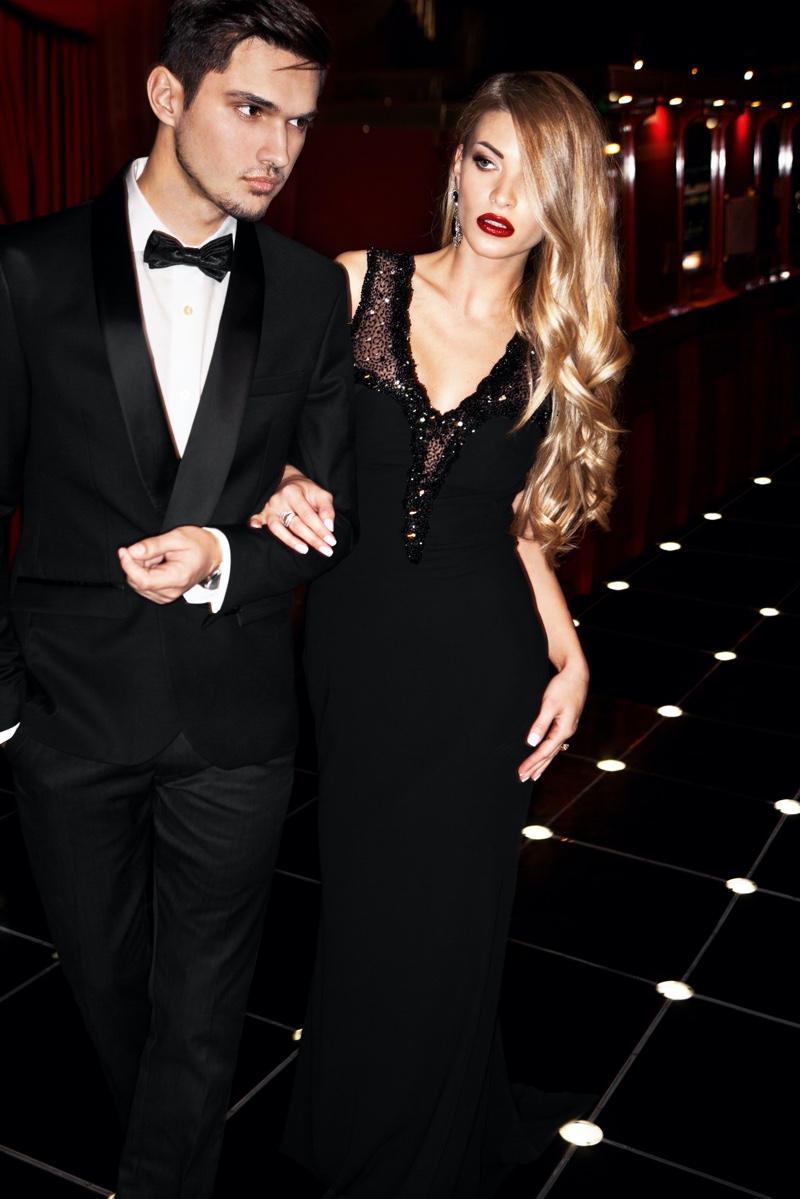 Strut Your Stuff with a Black Tie Outfit
A shade below the white tie is the black tie outfit. It is not as rare as the white tie, though it isn't seen in most casinos. If you are heading to a high-end casino in the evening, this one may just be what you are looking for. It works perfectly for the high roller private rooms or for the VIP lounges at some of these high-flying casinos.
The black tie dress code for men comprises a dinner jacket; this is a shorter formal jacket that doesn't come with the tails. And you would, of course, have trousers to match. As for colors, the standard is black, but you could explore other options too, as long as they help you retain the formal edge and don't make you look outlandish; maybe a navy blue one, or even burgundy. 
You will have the option of a tie or a bow to complete the look waist up. Drop down to the feet and it would have to be black shoes – formal of course, you can't have Reeboks on – and black socks; a strict no-no to anything else. Finally, if you are adventurous enough, use a waistcoat to complete the look.
 Women have choices when it comes to the black tie dress code. If you can carry it off, a floor-length gown could sweep everyone off their feet. You could go for a pantsuit, provided the cut is perfect, or how about an elegant cocktail dress? That should be good enough to set the casino on fire. For footwear, any evening footwear with heels is good; stilettos if you can carry them off without tottering around.
The black tie is high fashion, so it makes sense to keep it down to some classic designs. Simple is beautiful, as they say, and this applies 100% to your choice of black tie dress. Dark colors, or even rich colors, are good options. And remember, you wouldn't want to let all your efforts go to waste with an overdose off accessories; the lesser, the better.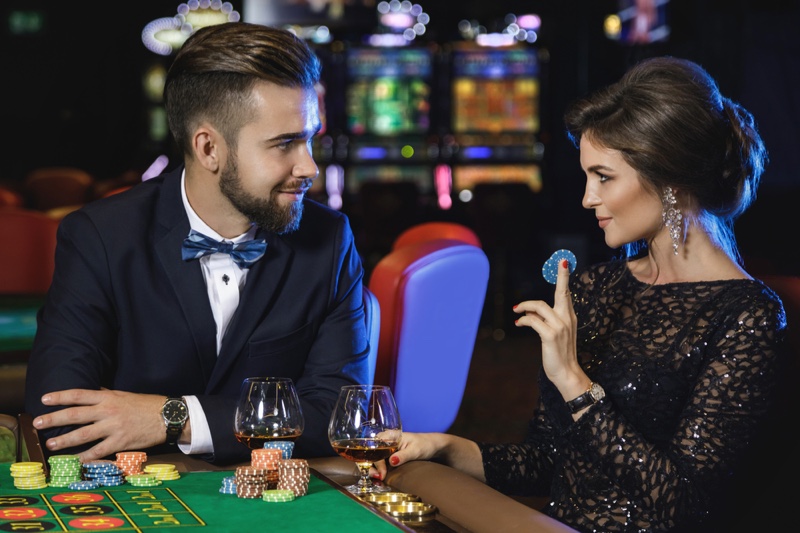 Ease on Down Further with the Black Tie Optional Dress Code
Gambling etiquette at a high-end casino is completely different from the etiquette expected online or at your local casino. The dress code plays a huge part and expectations must be met, but it doesn't mean you have to be a stuff-shirt. If you are wondering how you are going to pull that off at a high-end casino like the Park Hyatt Mendoza Casino, the answer is 'with the black tie optional dress code'.
In the world of high-fashion and high-end casinos, 'black tie optional' is the magic phrase that saves the day for many. The expectation is for you to dress formally, like it was a black tie code, except that you don't have to collapse in a heap if you don't have a black suit. You could make do with a button-down shirt and overlay it with a tie. Match that with formal leather shoes and trousers and you are good to go. You don't even need a jacket if you opt to use this dress code.
The same applies to women too; the brief is to go for a black tie dress code kind of look, but you have more options. You don't have to hunt the ends of the earth for a gown, a good cocktail dress would do the job as long as it has a decent enough hemline. You have a choice in terms of colors too – anything from black, white, navy blue, grey, burgundy, or even metallic is good.
That, in short, is what will ensure you kill it with your looks and win it with your smile when you visit a high-end casino.