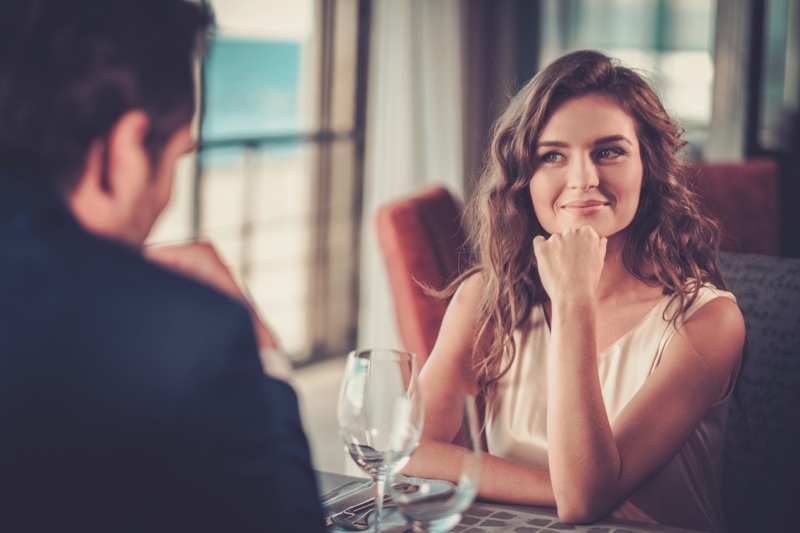 For any single female, the most convenient way of reaching out to potential partners is joining a dating platform. Once registered, you can browse through a diverse range of personal descriptions, assessing profile photos, checking out background interests. The next step will be arranging a romantic liaison. When that time comes, you'll want to make an instant impression. With that being said, dating experts from bestlatinodatingsites.com review service have come up with fashion tips to ensure you enthrall your significant other from the get-go.
Dress for the occasion
The first thing you need to take into consideration is the venue you're meeting up in. If you've been invited to a four-star restaurant or a theatre event, it would be best to show up in a smart dress rather than jeans and sneakers. Conversely, if your first port of call is going to be a bowling alley or a movie complex, then no need to don your finest cocktail dress. Whatever you select from your wardrobe, the important aspect is to feel relaxed and comfortable.
Casual sensuality, not overtly tarty
The key to making maximum is not to overdo things. Aim to dress sensually and provocatively, rather than just going directly for sexy. Leave a little to his imagination. If you turn up in a micro skirt or a plunging neckline that threatens embarrassing spillage at any moment, your partner isn't going to be the only person with his eyes bulging. You'll be the center of attention to other males in the vicinity, which will be a source of irritation for your partner.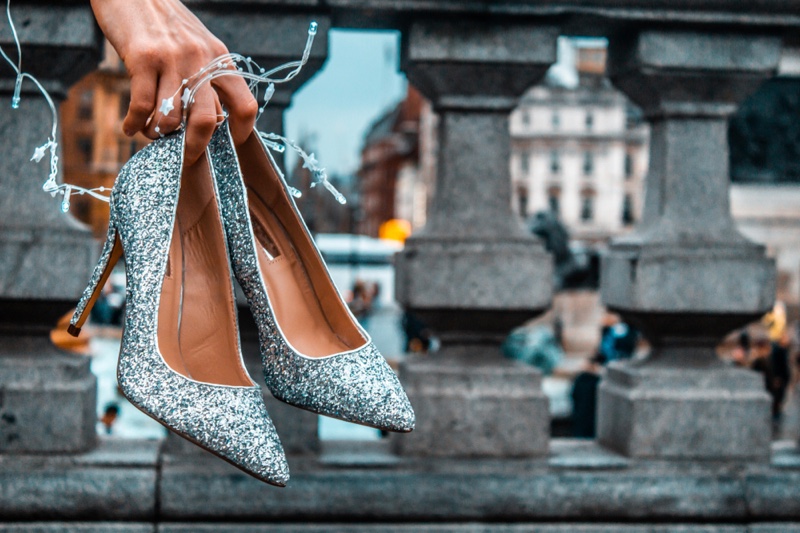 To wear heels or not to wear heels, that is the question
No guy on earth can resist the allure of hearing their prospective date clicking towards the appointed rendezvous location. There's something about the poise of a female striding purposefully in heels, an image that has been captivating red-blooded males ever since the days of Hollywood femme fatales in those classic black and white movies. But don't wear brand new shoes if they've not been broken in and would make you limp. And leave those daring ultra-high heels behind – best to avoid potentially painful tumbles!
Jewelry. Just the right amount of sparkle
A striking necklace complimenting ear-rings? Check. Rings subtly sparkling against the light. Check. Bracelets that jangle when you fiddle with your tresses? Check. Appearing for your first date dripping in more dangling jewelry than a gangster's moll? Definitely not. The amount of jewelry you wear should never be overbearing. The time and place for 'bling' is reality TV, not a first date.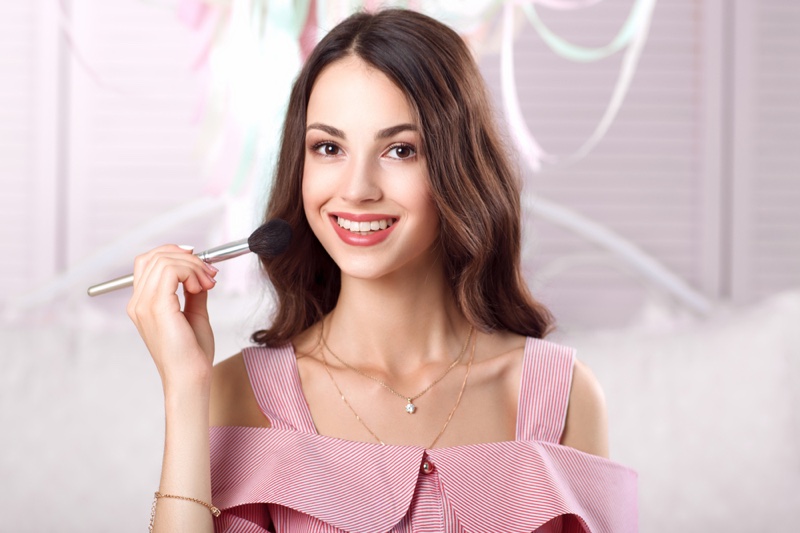 Makeup? Of course. But subtle.
The important word to keep in mind is elegance. When you apply makeup, whether you prefer accentuating your eyes or cheekbones, you'll want him to notice you, not be overpowered. Emphatic make-up can have the opposite effect of making you look desirable. Who else wears excessive face paint or eyeliner? Clowns, maybe. Or teenage Goths. But makeup applied just right, accentuating the shape of your eyes, or giving your cheeks a beautiful rosy tinge, will enthrall your partner. The one concession to a more audacious look could be your lipstick. Fiery red. That will have the same effect as a flame to a moth.
Entice him with a captivating scent
Aside from the way you've emphasized your curves with a tight blouse or figure-hugging jeans, the most direct way to capture your partner's heart would be to lure him in with a captivating scent. Consider splashing out on a reasonably high-end perfume rather than a cheap bottle from a pound shop. You'll exude an air of sophistication.