When you are in the medical field, you have to wear scrubs all through your shifts. They are a mandatory part of your profession. But, that doesn't mean that scrubs have to be boring or uncomfortable. So, invest in the best quality Cherokee scrubs that are flattering to every body shape and affordable.
Apart from their visual and monetary appeal, these scrubs are also a practical solution for nurses.
Here are the reasons why:
A Trusted Brand Name
Cherokee Uniforms is making popular work apparel since the 1970s. The company designs and manufactures scrubs that are fashionable, durable, and affordable. Moreover, these scrubs are comfortable for all-day wear. No wonder, Cherokee is a leading and trusted brand name in the industry. The designs combine functionality with perfect form in their apparel.
A Wide Variety of Cuts and Styles
As an innovator in fashionable scrubs, Cherokee was the first company to design them in stylish and flattering patterns. Instead of being boxy, scrubs from the company will make you feel confident even in your uniform. Their unisex scrubs are made from spandex with cotton or poly blend to give a perfect fit.
You can also choose mock wrap-style scrubs that flatter every body type. The bottoms are designed with drawstring waist and flared leg to make them comfortable and stylish in the everyday situations of your work.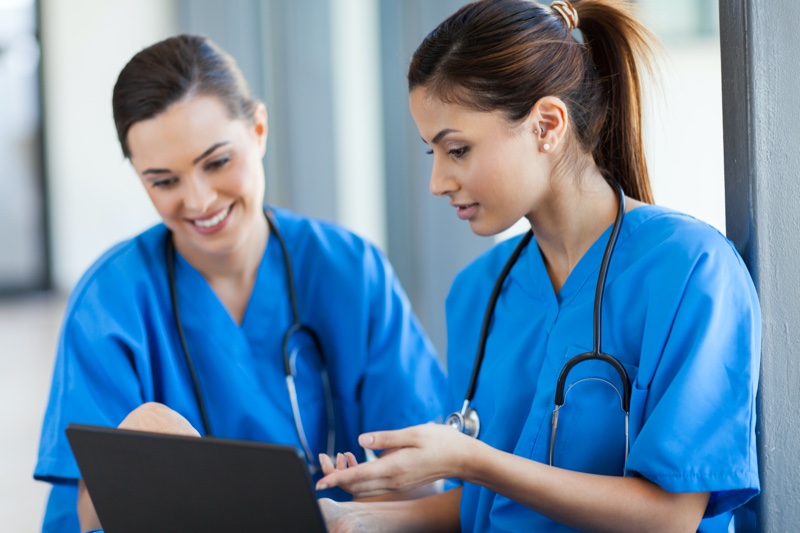 Availability of Prints and Colors
Can you imagine your uniform scrubs in bright colors and abstract prints? Though it may sound a bit different, many brands offer you the same, and Cherokee Uniforms is one of them. The variety of scrubs include dozens of solid prints ranging from pink to red, blue, green, purple, and every other color in between.
Choose your style and make your workwear more exciting with these innovative scrubs that come with tasteful abstract patterns, floral designs, and animal prints.
Functionality at its Best
When you spend all your day looking after and caring for people, you need a comfortable and functional uniform that matches your job description. Cherokee is a brand that makes it possible with functional scrubs that work with you.
These scrubs are not only durable but also equipped with pockets to hold your gears or essentials when checking upon a patient. The bottoms come with side pockets in which you can carry your phone, pen, or any other important thing.
Based on Nurses' Feedback
Cherokee, as a brand, doesn't believe in working with designers alone. Instead, it collaborates with a panel of nurses from every part of the country to design nurses' scrubs. Based on the feedback of nurses on industry trends and new products, the company creates the latest designs. That reflects the functionality and versatility of its products.
Innovative Products
Apart from regular scrubs, Cherokee Uniforms has consistently evolved its range with innovative designs and products. The company pushes its boundaries when it comes to scrub designs.
Whether it is the functional stretch fabric used for Infinity Scrub line or anti-microbial fabric technology, it keeps the health and comfort of nurses at the forefront in its products. All these factors make Cherokee scrubs an excellent and practical choice for nurses looking for the perfect nursing gear.