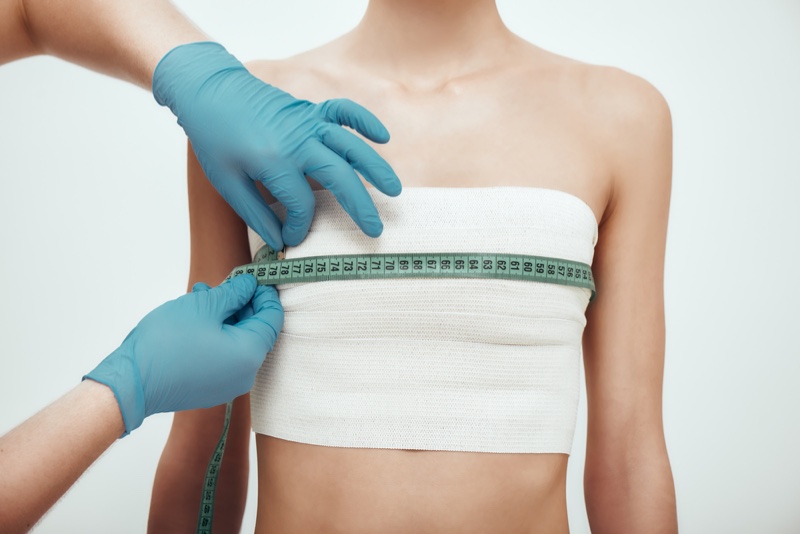 Quite often the final deciding factor for women who are interested in breast augmentation surgery relates to the recovery process. While for some the idea of any type of elective surgery can be worrisome, it's not knowing what to expect after the actual surgery itself.
The more that you know about recovering from the surgical procedure, the more confident you'll feel about your decision to undergo surgery.
The procedure itself is considered to be relatively straightforward, and it is generally completed within 60 to 90 minutes. However, the full recovery phase can take several weeks.
This article covers the general timeline of the breast augmentation recovery phase. It'll help you get an idea as to how you can best prepare yourself for your postoperative journey.
The surgery
itself
, what to expect
On the day of your surgery, your surgeon will review with you what will take place during the procedure. Once you are in the operating room, you will be placed under general anaesthesia so that you are not awake during the procedure. According to Dr. Anh Nguyen, top female plastic surgeon, there are several anaesthesia options to consider. Determining which one is best suited to your unique needs will mean an open conversation with your surgeon.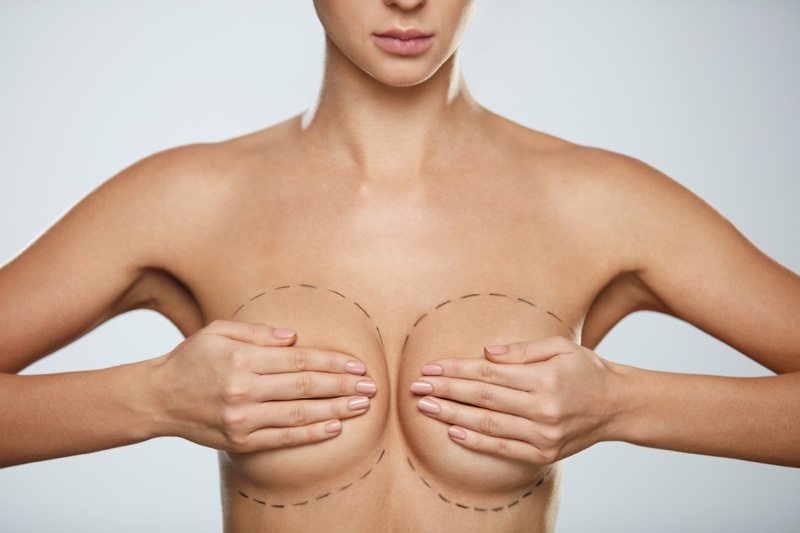 Once you are comfortable and asleep, your surgeon will make an incision to insert the implant. The incision is typically made in an inconspicuous area so as to minimise the look of the scars that'll result from the surgery. Generally speaking, there are three incision points surgeons use most often. They tend to be in the natural breast crease, in the armpit or around the nipple.
The implant will be placed behind the breast tissue or directly beneath the pectoral muscle. The implant placement will be based upon the type of implant, the size of your natural breasts and your own personal preferences.
Once the implants are in place, your surgeon will close up the incisions using surgical tape, adhesives or sutures. Your surgeon will pick the type of incision closing that will help you to get the best in results, while also minimising the appearance of scarring.
After your procedure, you'll be taken to the recovery area so that you can be monitored as you awaken from the anaesthesia. Your breasts will be wrapped, and a surgical bra may be in place when you wake up from your surgery.
Complete recovery from breast augmentation is a slow and steady process that takes place over a number of weeks. Keep in mind that everyone's experience with surgery and recovery is unique to them.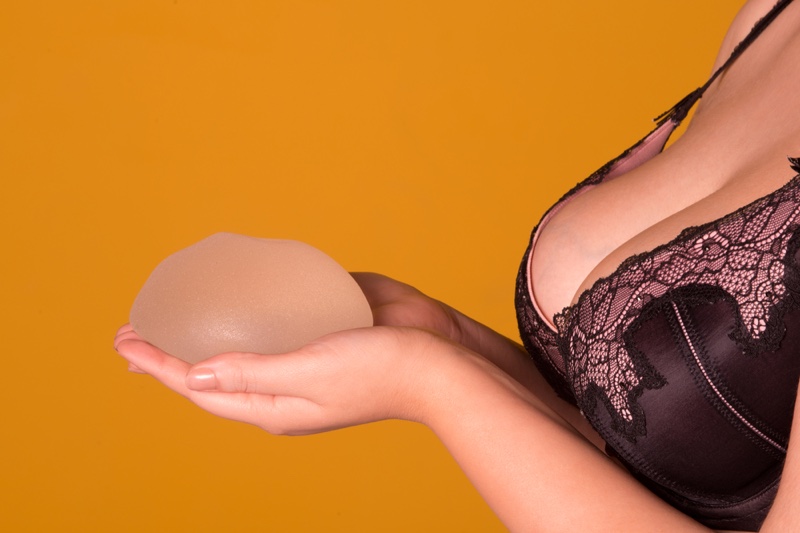 The first 24
-72
postoperative hours
When you first return home, and for the first day after your surgery, you are likely to feel moderate discomfort. This can be controlled with prescription and over-the-counter pain relievers. Most find that they need to rely on prescription pain relievers for the first few postoperative days. You are likely to see a fair amount of bruising and swelling on your chest, which won't allow you to see the full results of your procedure just yet. You may also feel some nausea, which is fairly common for those recovering from the lingering effects of anaesthesia.
You will find that your arm movements will be restricted for up to 48 hours after your surgery. You won't be able to drive yourself for a minimum of 48 hours, so long as you aren't taking medications that could impair your driving skills.
Be sure that you have plenty of shirts that are easy to remove for the first few postoperative weeks. Shirts that button down or have zips up on the front are the best choice.
During the first few days of recovery, you'll need help getting dressed, preparing your meals and taking care of your other personal needs.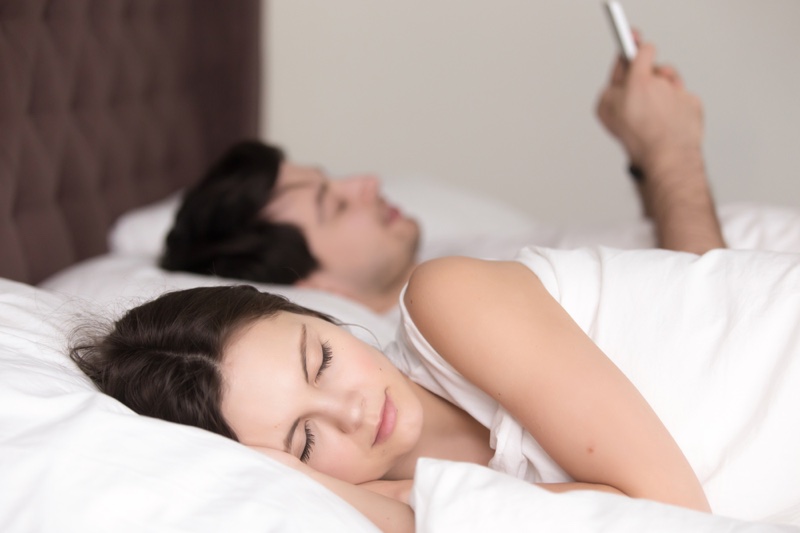 The first week to two weeks after surgery
By this point in your recovery, you'll be feeling much more like yourself. You should have little to no discomfort by now. Your surgeon will recommend that you begin an at-home massage routine that will help you to ensure you get the best in results. These techniques can help to prevent some of the most commonly experienced breast augmentation complications, including capsular contracture.
The next two to four postoperative weeks
The majority of breast augmentation patients will be able to resume light activities, including light lower body workouts around the two-week postoperative point. You'll be able to return you to regular daily routine and of course return to work.
Patients will be advised to avoid heavy lifting and also avoid intense aerobic activities while the breasts are still recovering from surgery.
Weeks four to six of recovery
At around the one-month point after your surgery, you'll start to see the results of your procedure a bit better. The swelling should have subsided drastically, and your implants will have settled into their new and natural position. You shouldn't have need of any pain control medication by this point. If you do have pain or tenderness be sure to reach out to your surgeon.
Your surgeon may clear you for upper body workouts, and you may also be able to return to running.
The months after augmentation surgery
The scars will heal and fade over time. They will blend with the colour of your skin and should be virtually impossible to detect after two years if you take the appropriate steps to treat and care for the scars.
It's suggested that you schedule follow-up appointments in the months that follow your surgery, so that you can verify with your surgeon that the healing of your incisions and breasts is on track.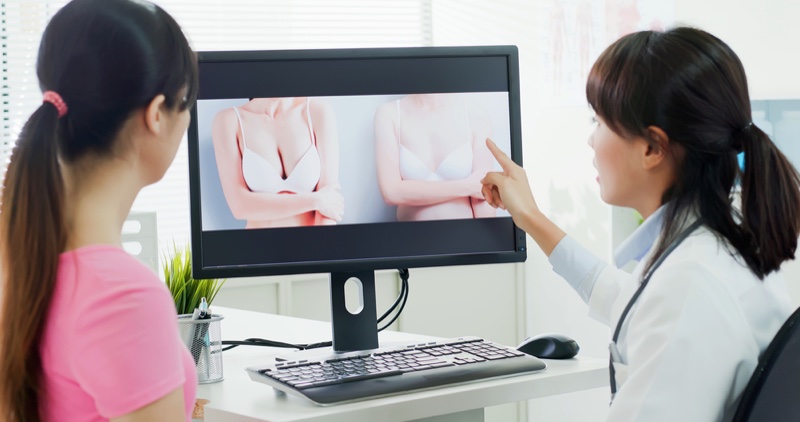 Postoperative tips for the breast augmentation patient
In order to ensure that your recovery is as smooth as is possible, be sure to follow the in-depth instructions provided to you by your surgeon. Here are some additional tops to help you ensure your recovery is comfortable and speedy.
• Tell your surgeon if you routinely take medications, whether over-the-counter or prescription. Any supplements should also be disclosed. Aspirin and other medications that thin your blood should be avoided.
• Moisturise and massage your chest, once your doctor gives you the all-clear.
• Don't remove the bandages covering your incisions until your doctor offers the all-clear.
• Get plenty of rest, as your body will need sleep in order to heal.
• Avoid tight-fitting clothing for the first few weeks after surgery, and select clothing that doesn't need you to lift your arms when you get dressed.
• Avoid sleeping on your side for a few weeks. You should definitely not sleep on your chest. Sleep sitting upright or propped up by a number of comfortable pillows.
Don't hesitate to call your surgeon if you experience excessive pain, bleeding or swelling that is painful.