Week in Review – Edition 18, April 2014. See the top stories from this past week.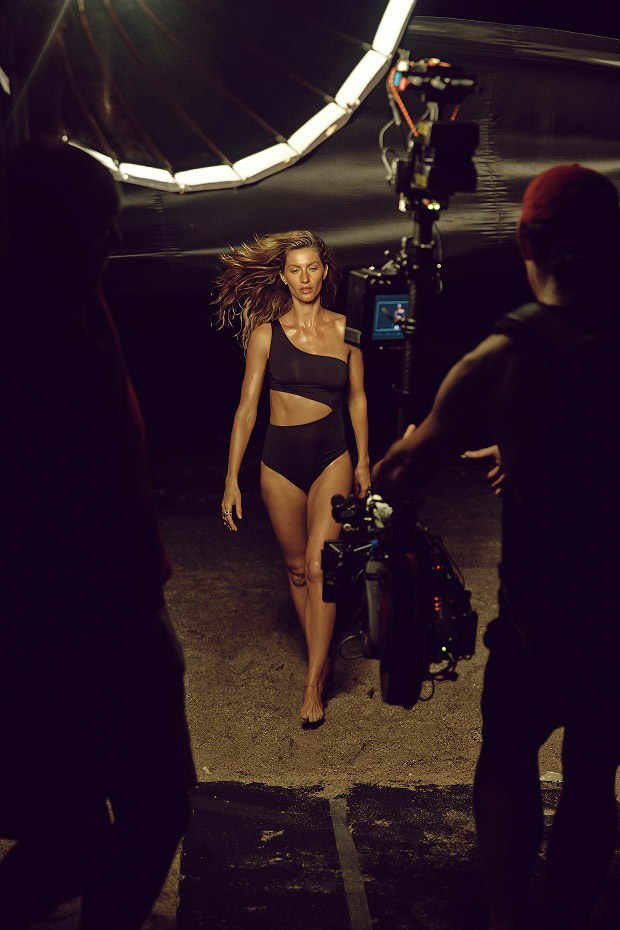 GISELE GOES SWIMMING – Gisele Bundchen is back and better than ever in the summer campaign from H&M photographed by Lachlan Bailey. The Brazilian bombshell wore a bikini in the initial preview which was released this week (backstage image featured above). Look at Gisele's swimwear campaign for H&M.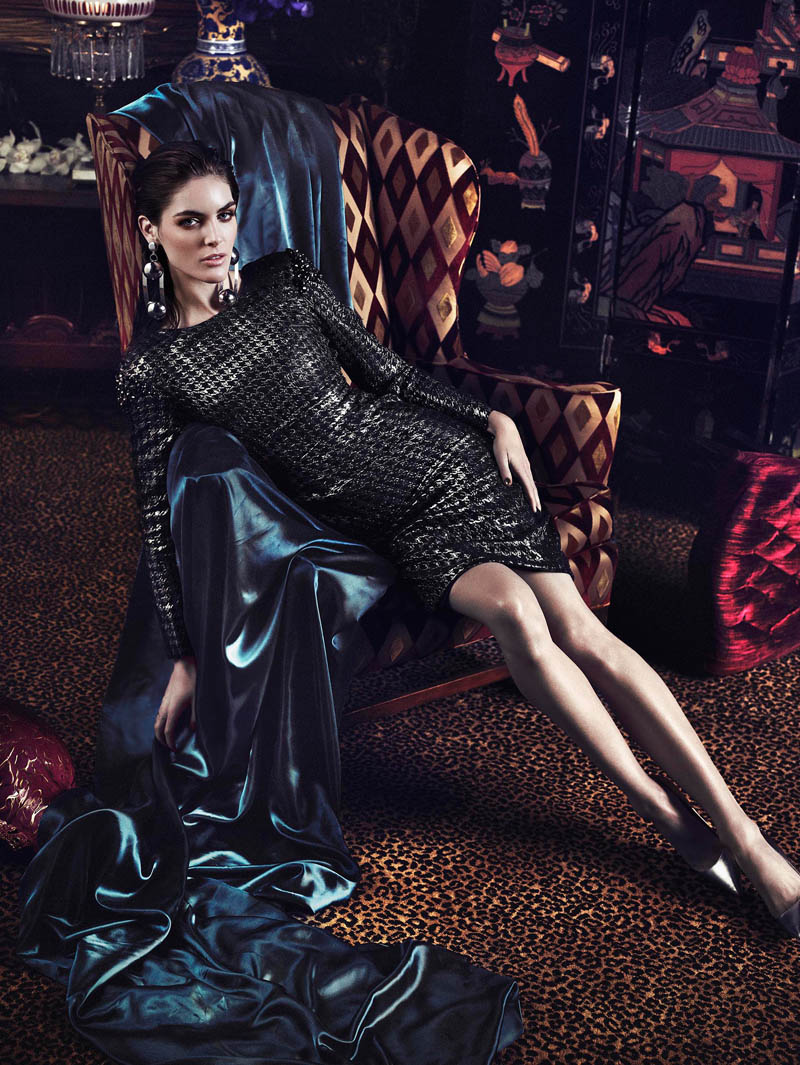 HILARY'S PRIZED BEAUTY – Hilary Rhoda delivered glamour, glamour and more glamour for the April cover story from Marie Claire Mexico photographed by Hunter & Gatti. The publication awarded the American beauty with the Prix d'Excellence de la Beauté recently. View Hilary's stunning Marie Claire shoot.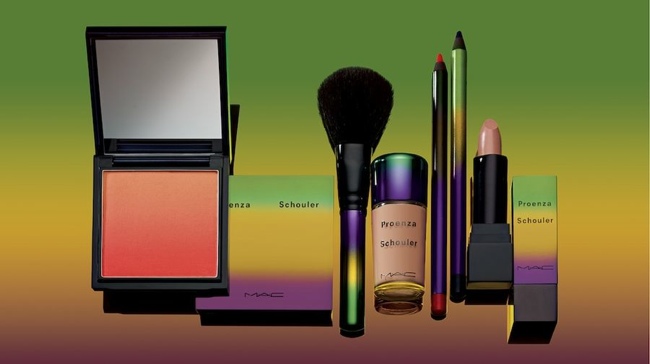 MAC'S DESIGNER COLLABORATION – MAC Cosmetics latest collaboration has tapped New York-based label Proenza Schouler. The line of eyeliner, lipstick, eyeshadow and blush comes in sleek and modern packages. See the full MAC x Proenza Schouler collection.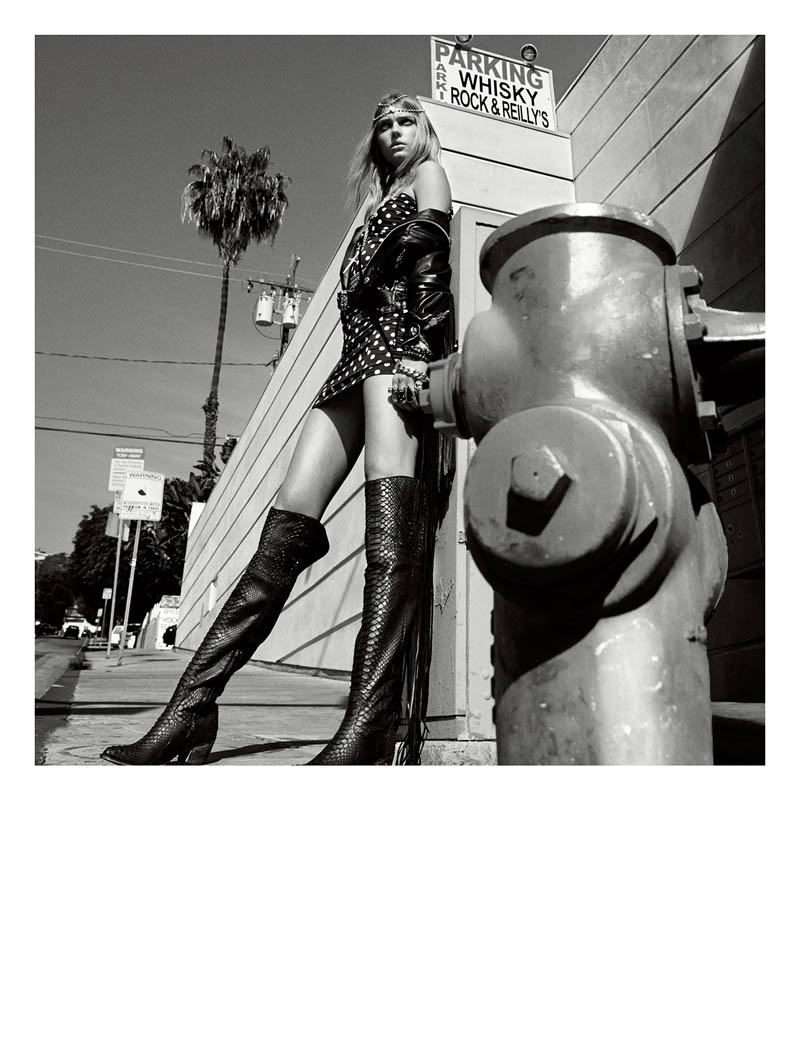 SIGRID'S WESTERN OUTING – French model Sigrid Agren showed off her bohemian side on Sunset Boulevard for the latest Numéro. The magazine had a Los Angeles theme for the issue, and Sigrid posed for Greg Kadel in the black and white shoot. View Sigrid's rock and roll shoot for Numéro.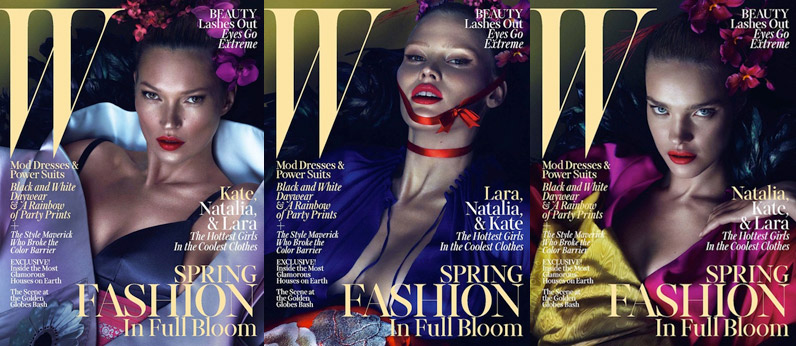 Image: Kate Moss, Lara Stone & Natalia Vodianova on W Magazine March 2013
SUPERMODEL COMEBACK? – In an original article, we explore if the supermodel is making a comeback. US magazines are finally putting models on covers again, rather than reserving the right just to actresses or singers. Decide for yourself whether the supermodel can rise again, see our roundup of model covers.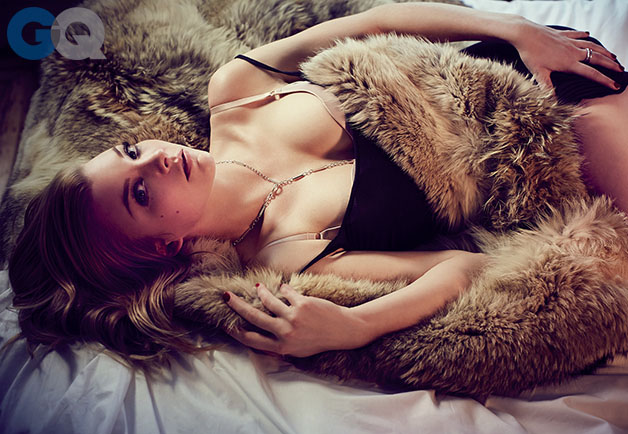 GAME OF THRONES DOES GQ – English actress and "Game of Thrones" star Natalie Dormer showed off her seductive side for the April issue of GQ. The blonde beauty (who recently shaved off one side of her head) gave a sultry performance in the spread lensed by Will Davidson. See Natalie sizzle in GQ Magazine.