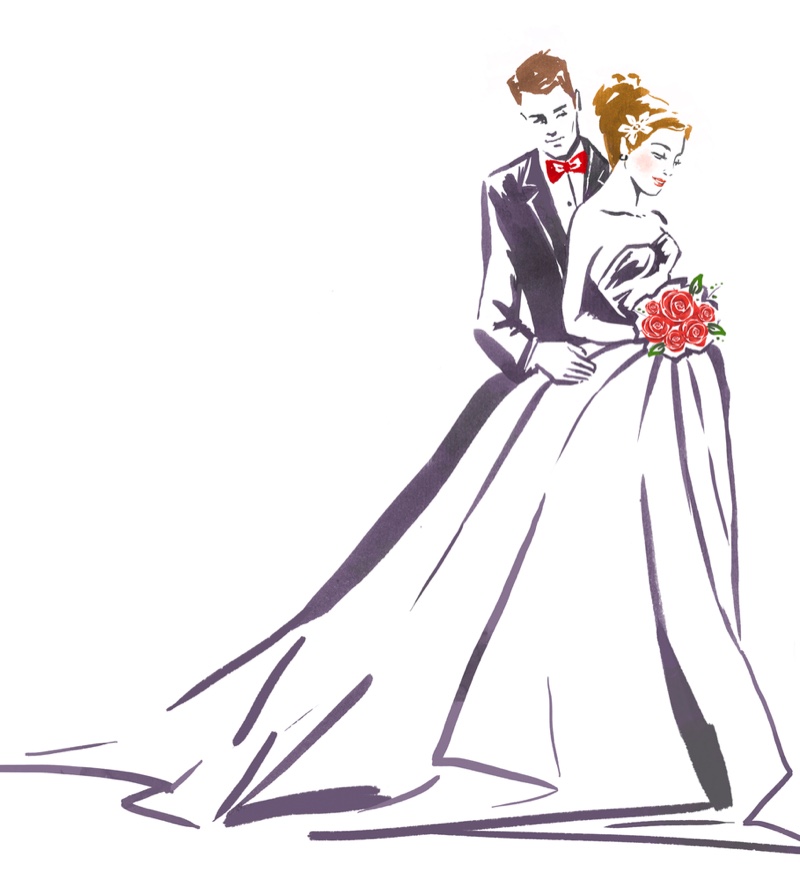 In today's digital era, inviting family and friends to your wedding can be done with just a few clicks and swipes on your electronic device. A smartphone can be used to design and send electronic invitations to fifty people in minutes. But despite the advancements in communication, wedding invitations still hold a place in every bride and groom's heart. An exquisitely worded message of hope and love on delicate paper evokes a feeling of joy.
The wedding invitation is a sneak peek at the upcoming celebration. It sets the mood for the whole wedding. It can also serve as a beautiful memento for years to come. 
The following are the wedding invitation trends that you need to know. Carefully go over them and decide on the perfect invitation that will make your receiver feel extra special.
1. Metallic Foil
Metallic foil invitations convey the feeling of glamor and power. These invitations come in gold, silver, and copper. Make the invite stand out with the dazzling patterns and bright lettering. 
2. Botanicals
Nature-loving couples would be captivated by adding dried exotic flowers and cacti. It is lovely for a spring garden wedding.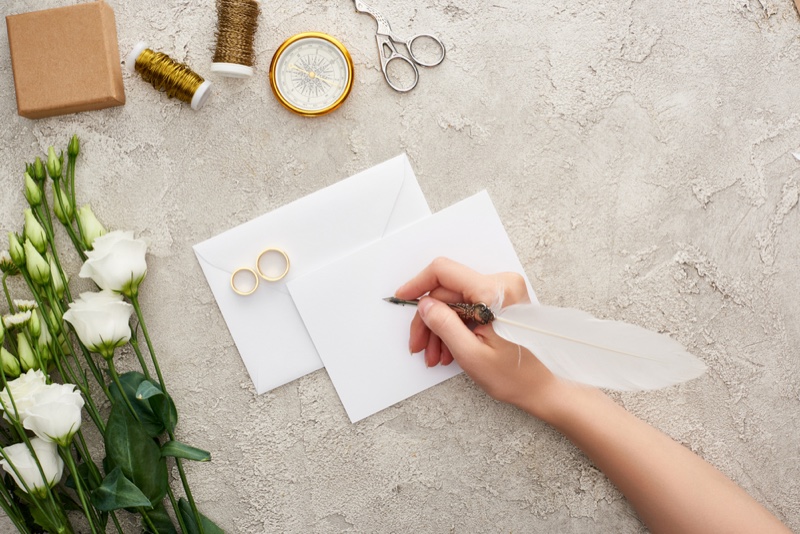 3. Watercolor
Evoke the feeling of romance with pastel watercolor painted on the envelope. Apply this design element to the invitation suite, like the RSVP card and envelope lining. 
>4. Dark
Add an air of mystery to your wedding. If you will be celebrating with a formal party, this invitation is the way to go. A dark palette matched with gold typography exudes sophistication.
5. Monograms
Monograms are a unique way to showcase the personalities of the couple. Elements can be formed to create a monogram that can also be used for napkins and personal information.
6. Geometric Shapes
A contemporary wedding deserves a modern invitation. Squares and triangles complete the funky look of the invite.
7. The Wedding Invitation Suite
An invitation suite is a collection of stationery that has different information written on them. All parts must link to one cohesive theme.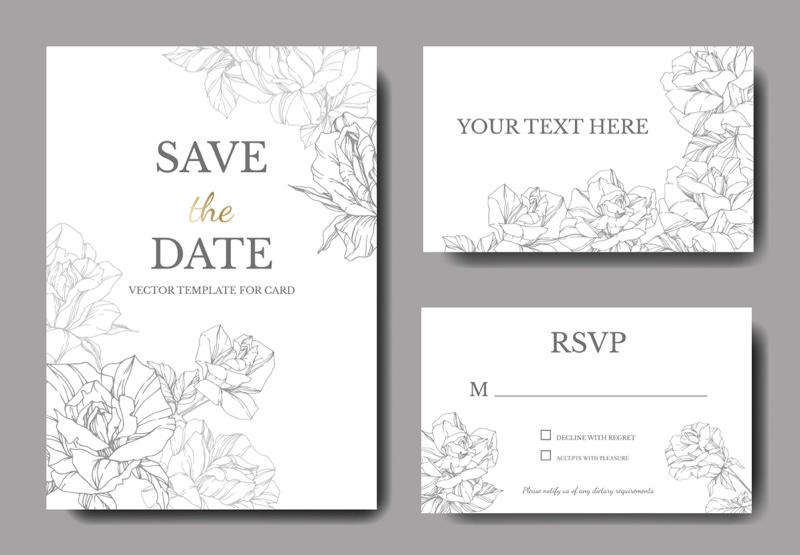 Here are the contents that you must include in your wedding invitation suite.
A wedding invitation includes details on date, time, location. Before sending them out to the printers, double-check each aspect. It ensures that all information is correct to avoid confusion.
This card contains information on the wedding reception if it is in a different venue than the ceremony. Indicate the level of formality and restrictions, such as having a childless party.
Keep your guests' comfort in mind. Provide a map that they can use in case they lose their data while using Google maps. Elderly guests may appreciate this thoughtful gesture, as well.
Encourage your guests to respond to that elusive RSVP by including a response card in the suite. If you are having meal options for your wedding reception, add a checklist of choice, too.
Include stamps so guests can mail their response cards at the earliest.
Invitations are here to stay. Amidst the sea of technology and easy access to the internet, people would still want to receive beautiful mail once in a while. An invitation is a grand expression that says, "you are important to us."