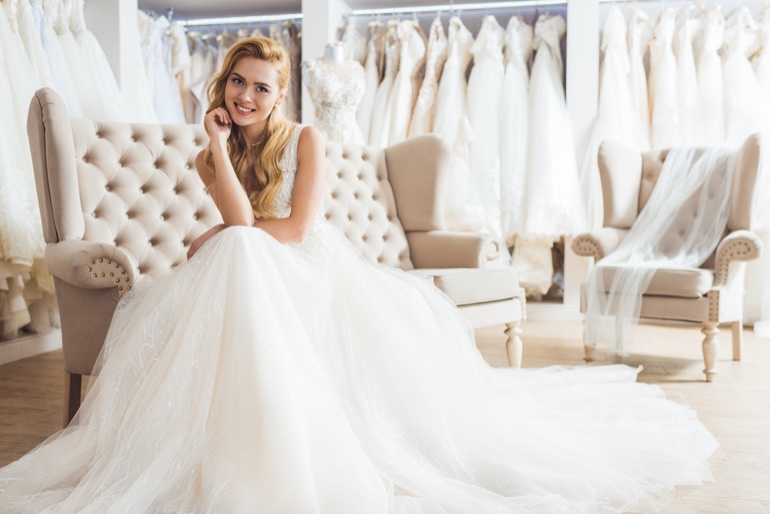 Your wedding dress is a big part of your big day. From picking it to storing it to the ceremony itself, it goes through a lot. Don't expect it to look pristine once the wedding day is over.
No matter the condition of the dress after the fact, you'll want to engage in a few important steps if you want to preserve your gown for the future. Whether it's just to revisit good memories or to pass down to your daughter on her big day, you'll need to get a professional cleaning to keep it in pristine condition.
Before the Wedding
As soon as you bring your dress home, switch it from the plastic or metal store hanger to a soft padded hanger. Find a safe, cool, and dry place to keep it stored until the wedding. A few days out from the big day, find a private place where you can remove the dress from its bag so it can begin to release wrinkles and air out.
After the Wedding
Even if you have the inclination to pre-treat your dress before the wedding day, you can reduce the risk of harming your gown by leaving it be in its original state. Save the treatment for after the wedding, once the important part is completely over.
After the wedding, you'll want to have your dress cleaned by professional wedding dress cleaners as soon as possible to keep any stains from setting in. While the average bride brings her dress in about 6 weeks following the wedding, you should try to bring it in earlier if possible.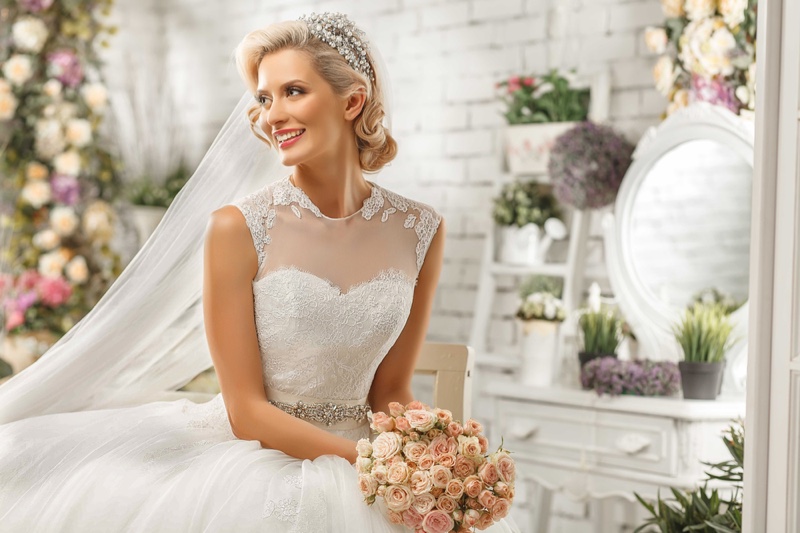 What to Expect
Getting your wedding dress cleaned is a much larger deal than a typical dry-cleaning treatment, so don't expect a quick 2-3-day turnaround. The length of time needed for cleaning will depend on what material your dress it, how elaborate it is, and how much damage it has suffered in order to return it to its original condition.
Don't be surprised if it takes a few weeks or even a full month to get your dress back. This shows that they are taking their time with the cleaning and not rushing it or reducing the quality.
You should also expect to pay a few hundred dollars for this treatment. This is an average price. Keep in mind, you'll get what you pay for.
What Happens During the Cleaning Process
?
The dress cleaning process is very involved. First, a cleaner inspects the gown for damage, stains, and other issues like lost lace, beads, or snags. Certain stains such as dirt or wine may be spot cleaned before the entire gown is either dry or wet-cleaned. The method of cleaning depends on the kind of fabric involved.
Once the cleaning is finished, it will undergo a final inspection by the cleaner to ensure all restoration is complete and add any finishing touches such as new beads or replacement of delicate lace.
Finally, the finished dress gets wrapped in a special acid-free kind of paper and sealed inside of a box.
What Next
?
Once you receive your newly-cleaned dress again, you should get the box into a dry, dark, and cool place for long-term storage. It's also a good idea to keep the dress stored in a high place so that it has extra protection in case of flooding.
With these important steps taken care of, you can save and preserve your dress for years to come. A fresh and clean gown will then be an option to pass down to your daughter or granddaughter, or conversely to have a preserved memory of a very special day.