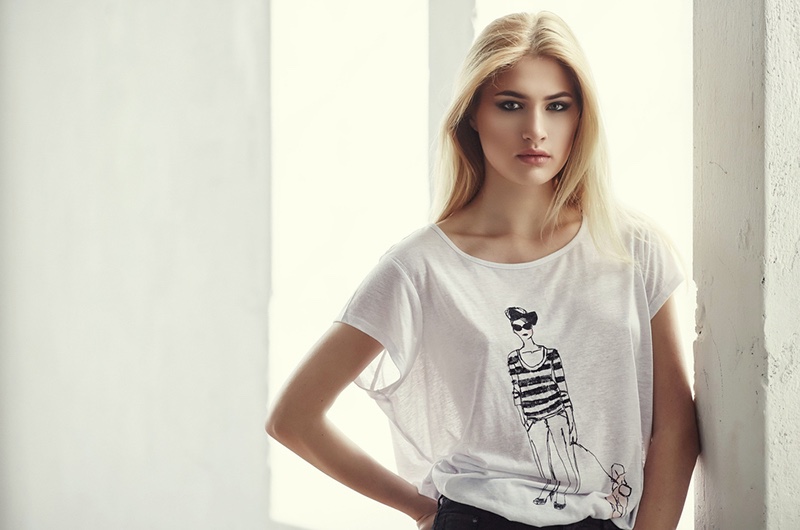 If there is anything that can be considered the complete contradictory to the perpetual nature a Northern Star, the award has to go to the fashion industry. The influential nature of clothing fashion is perplexing. The preference changes with almost any minute alterations in the weather, occasion or merely the mood of a person. This is one of the fundamental reasons why the Fashion industry is amongst one of the most lucrative business, minting out billions of dollars every year.
However, one of the classic examples of a simple fashion accessory that simply refuses to go out of fashion is the graphic T-shirt. The entire concept around the creation of graphic tees is as straightforward as any fashion element can get. But their ability to blend in with almost any outfit is what makes them a must-have piece of fashion equipment in your wardrobe.
Also, one of the most intriguing reasons why you should stick with graphic tees is because of the dynamic nature of graphic representation. The subject of the graphics can range from simple quotes, superhero-themed, food apparel, or just some modern art abstracts. Whether you want your shirt to represent your love for food or you just want to sport a nerdy look, graphic tees have you covered. The good thing is that you can get a custom t shirt on various sites like thatshirt.
However, similar to any types of fashion apparel, Graphic tees also have certain limitations. Unless you're Lady Gaga, you need to have some clear idea of how to properly rock your favourite graphic tees, and not look like a dork.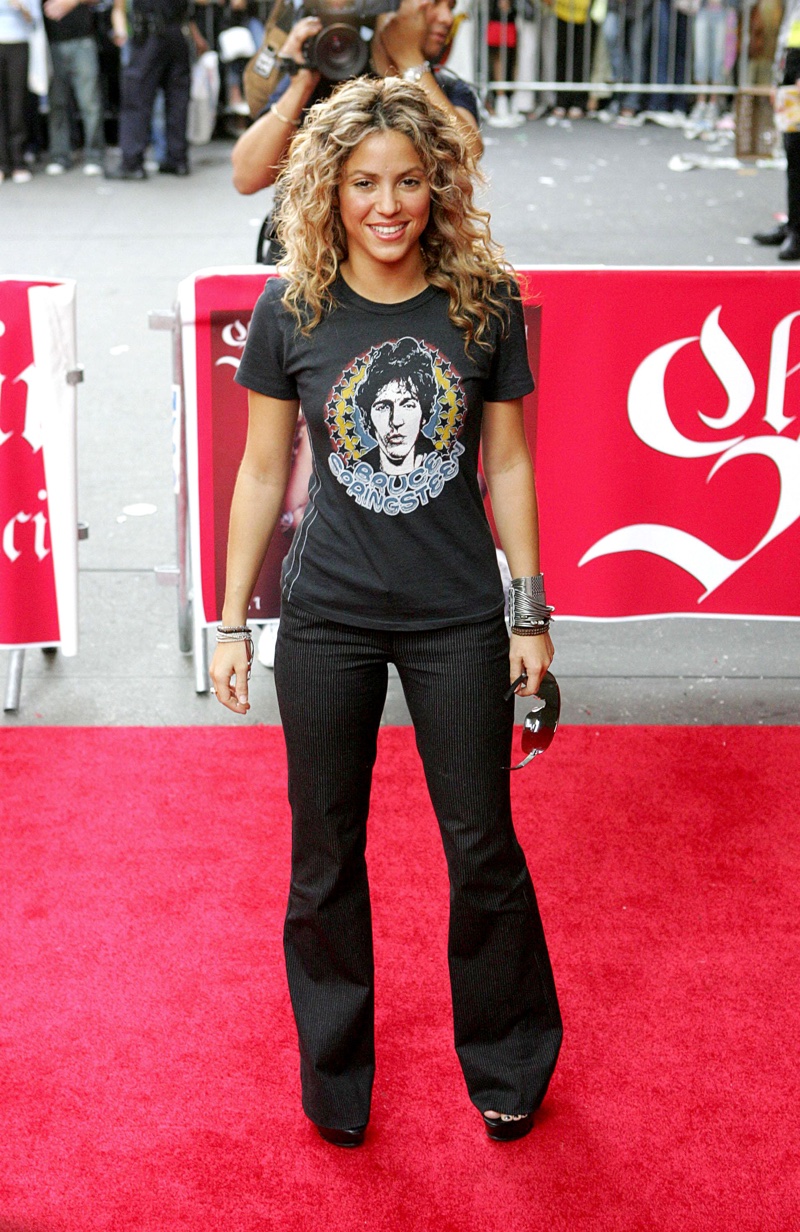 Here are some of the unique ways you can sport a graphic t-shirt this summer.
1.
Pair it up with a Maxi Skirt
What is the main feature of a maxi skirt? Undoubtedly the ample of comfort and flexibility it provides. You most certainly don't want to go out facing the scorching heat with something uncomfortable and tight. You want something that can offer maximum comfort, and maxi skirts are explicitly designed to deliver that. Top that with a loose graphic tee, and you have got yourself the ultimate summer comfort outfit.
You can neatly tuck and tie the loose end of the shirt above the skirt, so it isn't just floating around in an awkward fashion.  
2.
Rock a semi-formal look with a neutral trouser
Neutral trouser is another excellent fashion apparel for beating the excess heat of the summer. It gives you an excellent breathable opening to stay cool and comfortable. Combine that with your favourite graphic t-shirt, and you're ready to rock the look for a summer weekend party or even as your casual Friday office outfit. Tuck your graphic T-shirt neatly into a pair of neutral trousers and top that with a sunglass, a mini bag and a colourful sandal, and you're officially summer-ready to venture out for any occasion.
3.
Pair up your tees with a skirt and a strappy sandal
Instead of handling your graphic t-shirt casually as always, treat it with some class that it so rightfully deserves. Pair up your printed tee with a polished A-line skirt and complete your look with a strappy sandal, a stylish sunglass and a matching sling bag. This combination is the perfect summer outfit to sport and casually walk into almost any venue.
If you're not a subscriber to strappy sandals, you can also choose to swap them for an ankle boots or even a matching pair of neutral clogs.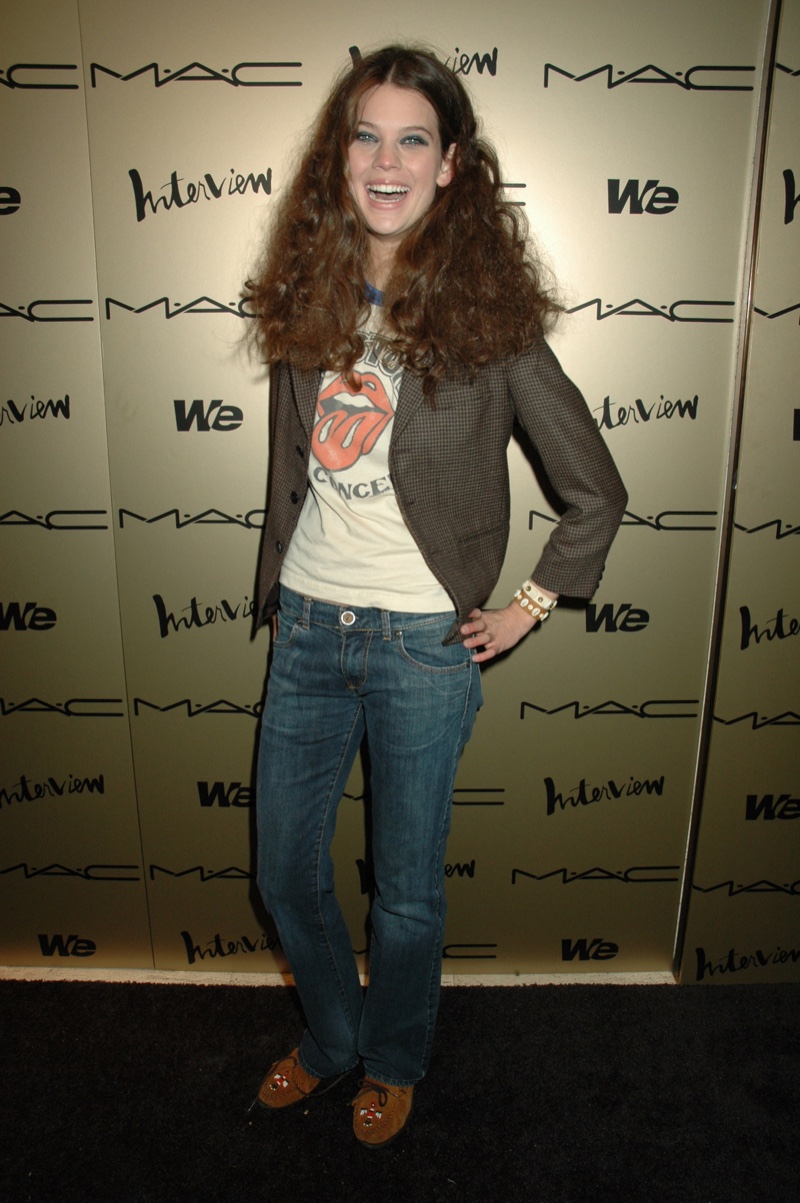 4.
Top off your T-shirt with a Blazer
There are only so little things that can go wrong with an exquisite piece of Blazer. There is a literally infinite number of ways you can pull off a graphic t-shirt with a matching blazer this summer. You can equip your usual formal look with a blazer, a matching cuffed pant, a mini handbag, and a plain and on-trend Mule. However, instead of the typical neutral blouse inside, you can swap in with a colourful graphic T-shirt. This combination produces an astonishingly refreshing look and sprinkles a hint of modern touch on the classic pantsuit.
5.
Try something simple
Often times, people end up looking like they came straight out from some alternate dimension with a completely different fashion sense. Now, it isn't necessarily a bad thing to look unique, but looking stupid? That's a completely different story. Don't try too hard to sport your graphic t-shirt, and risk looking weird.
Instead, a plain and simple outfit can do wonders for your t-shirt, especially if you want the design to speak for itself. A simple outfit automatically shifts the attention to your T-shirt design, allowing it to shine all the way. A plain black pant and a plain and matching shoe should do the trick.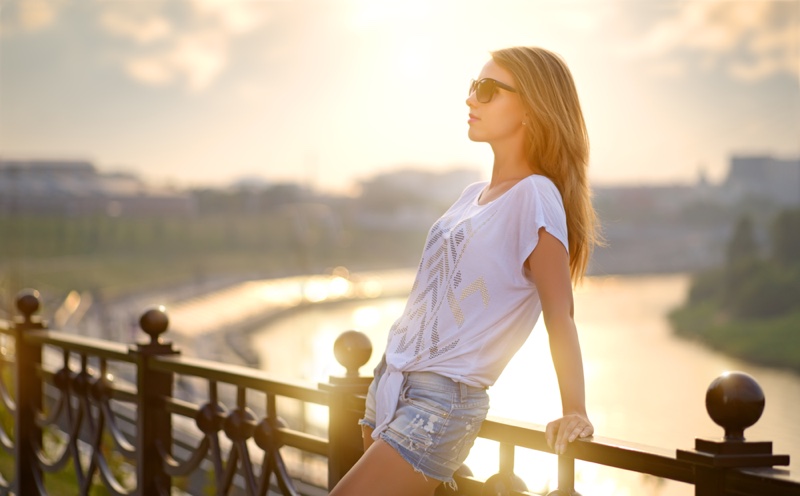 6.
Bring out your Denim
Denim is one of those exclusive clothing apparel that can seamlessly amalgamate with almost any type of outfit if matched perfectly. They almost never disappoint when it comes to sprinkling a touch of vintage and classic feel, giving the outfit a refreshed look. The same principle applies to rock out your graphic T-shirt. Take out your classic blue denim, pair that up with your printed shirt, a matching mini skirt (preferably dark), dark thigh high socks, heels, sunglass, and a matching handbag and voila, you have a classic summer outfit ready for any casual occasions.
You could also do a little crazier version of this by ditching the skirt, and instead opting for black denim as well. Basically, style yourself in an all-black themed outfit. Black denim with black cropped jeans, a black printed T-shirt, and black boots. If this does not make you feel like a rock star, I don't know what will.    
7.
Classic t-shirt with a suspender skirt
Bring out the little girl in you by rocking out this outfit. The combination of a suspender skirt with a T-shirt is not a new trend by any means, but it's something that works every time. There's no need to go on your way out to try something complicated when you have all these simple outfits that work perfectly. A black suspender skirt with a sky-high shoe, a floppy hat, and a pair of sunglasses are all you need to rock out your graphic tee with optimum elegance this summer.