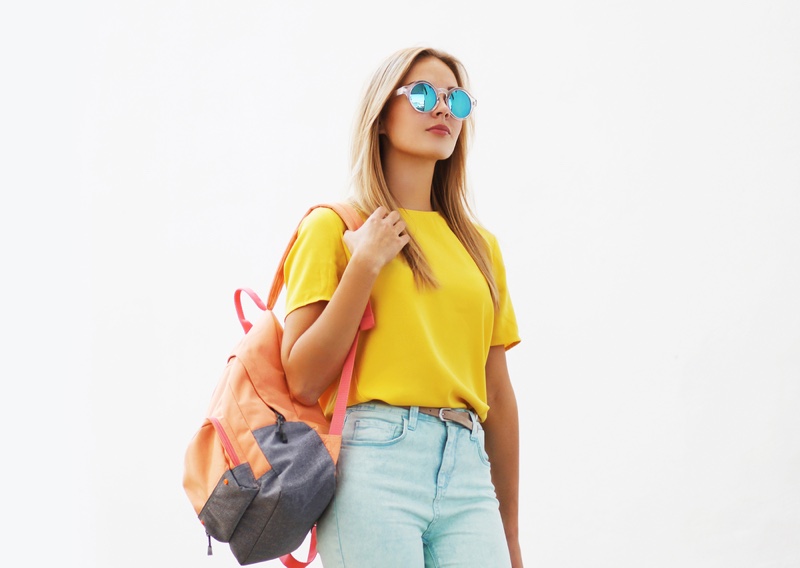 Summer is just around the corner and it's time to upgrade your closet with some beautiful and romantic pieces. There are many ways you can do this, but what can be more inspiring than sweet summer movies. Not only can they be insightful they can spark up your imagination in many ways. Some of the most entertaining, cute and quirky summer movies inspired this list.
If you remember the movie 500 Days Of Summer you also remember Zooey Deschanel staring in that movie. Her character is sweet, innocent, a little naive and absolutely adorable. She is free and a little weird and doesn't mind what other people think of her. Moonrise Kingdom was also a great source of inspiration. When you come to think of it any Wes Anderson movie can be of great inspiration regarding style.
Leather Backpack for All of Your Necessities
Like the kids in Moonrise Kingdom maybe you also want to get away somewhere for the summer, and hopefully, never be found. Whether you are planning on a trip or not, leather backpacks can be really useful. Especially if they are tailored in a good way. You can bring everything you think you might need – books, notebooks, food – depending on where you are going and how long you are going to stay.
If you follow Sam's and Suzie's guides you will also need to bring binoculars, a kitty, some kind of player for your Vinyl, a pan, and a lot of cat food. You can check out these phenomenal vintage Italian leather backpacks from I Medici. They are absolutely fantastic and will bring you the sweet nostalgic feeling of being back in school. Not to mention that all of you necessities will fit in and will complete this look.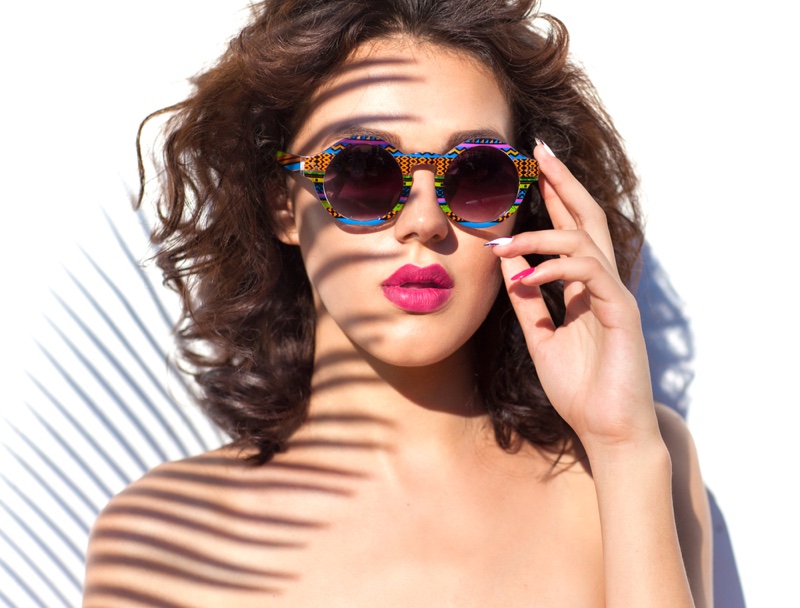 Sweet Accessories
Wearing your hair always the same can get a little boring, and summer isn't supposed to be like that. With just a few tricks you can make your hair shine. This can be done simply by adding jazzy and cutesy accessories for hair which are a really big trend right now. Not to mention they definitely channel the look of innocence and have a certain kind of nostalgia to them. Hair clips, bobby pins, and scrunchies are really cute and can all come into consideration. Having colorful bobby pins on one side of your hair or hair clips are just an example of how you can use them.
Sunglasses are an absolute must for the summer. You can find them in any shape or size, but the ones that will really bring that Lolita kind of vibe are heart-shaped sunglasses. There are several sizes of these sunglasses. You should always aim to find those that suit your face. But who are we kidding these shades suit anyone with a big heart full of dreams!
Don't forget about makeup. This isn't necessarily an accessory but it will accentuate your natural features. We will definitely agree on something, there is nothing more beautiful than plump red lips. It's no wonder it was the signature look of Marylin Monroe. Many women swear on this lipstick and never take it off. The red lip doesn't necessarily have to be sexy – when you pair it up with a floral two-piece romper suite you will be nothing but dreamy.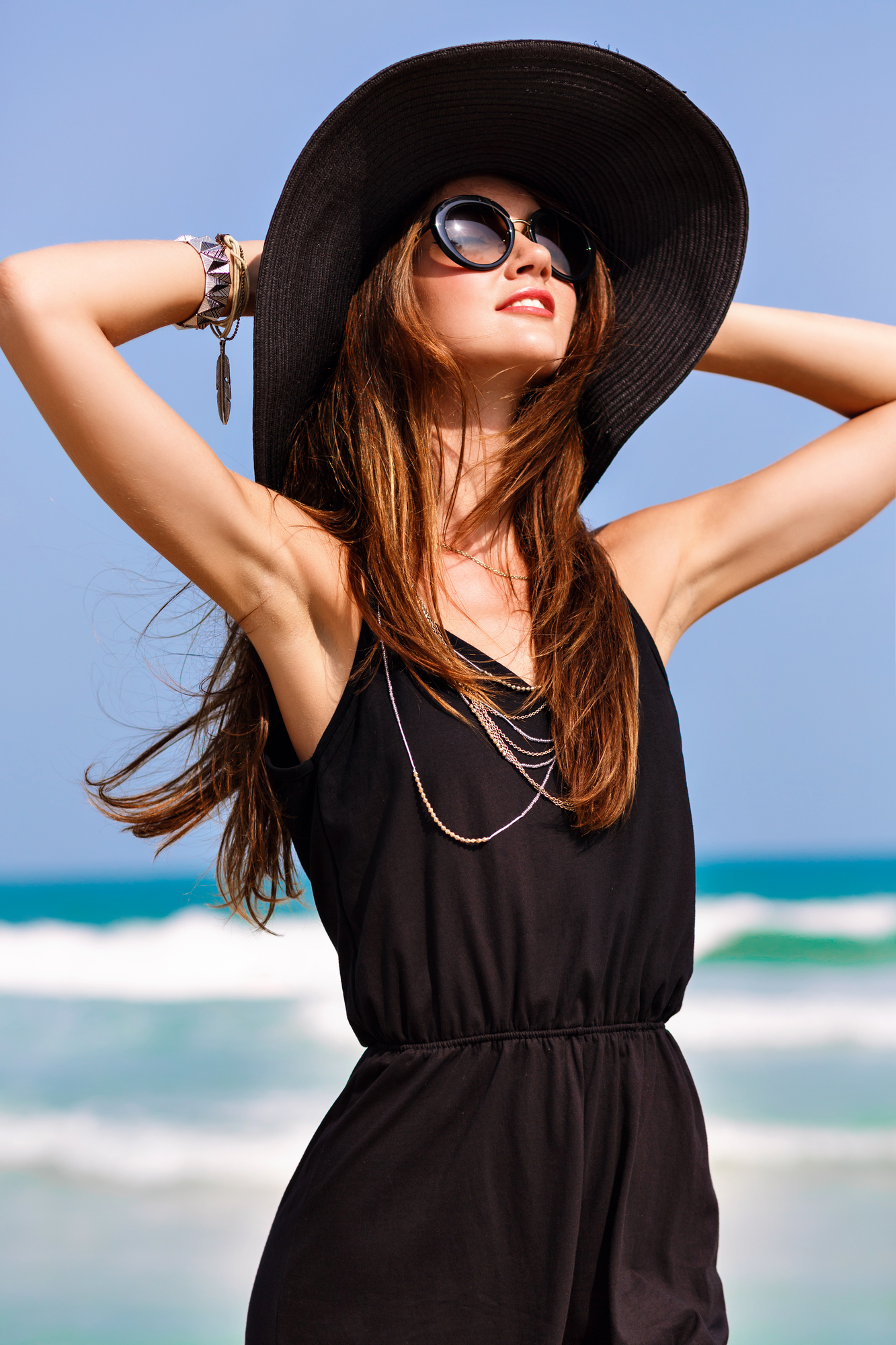 Playsuits
Playsuits are really sweet, especially those that are inspired by the '60s. The ones made in blue or yellow tones are especially good choices for achieving the romantic summer look. For blue tones, you should go with baby blue, cyan, and cobalt blue. As for the yellow tones cream, straw and ivory are a perfect choice.
Peachy tones are also great for the perfect dreamy summer look. They don't have to be just plain color. You can also aim for floral details on rompers. Dandelions, palm trees and the ever popular flamingos are all spots on.
Huge buttons in front of the playsuit are also spot on. Those huge buttons are actually inspired by several school uniforms which were worn in the '60s. If you think you will get hot in one piece you can always find those lovely two pieces.
Two-piece romper suites are the perfect fit for an adorable summer look. You can find them with a lot of different patterns – striped, floral, geometrical, etc. The ones that really stick out and make up a romantic look are crop V neck tops and shorts.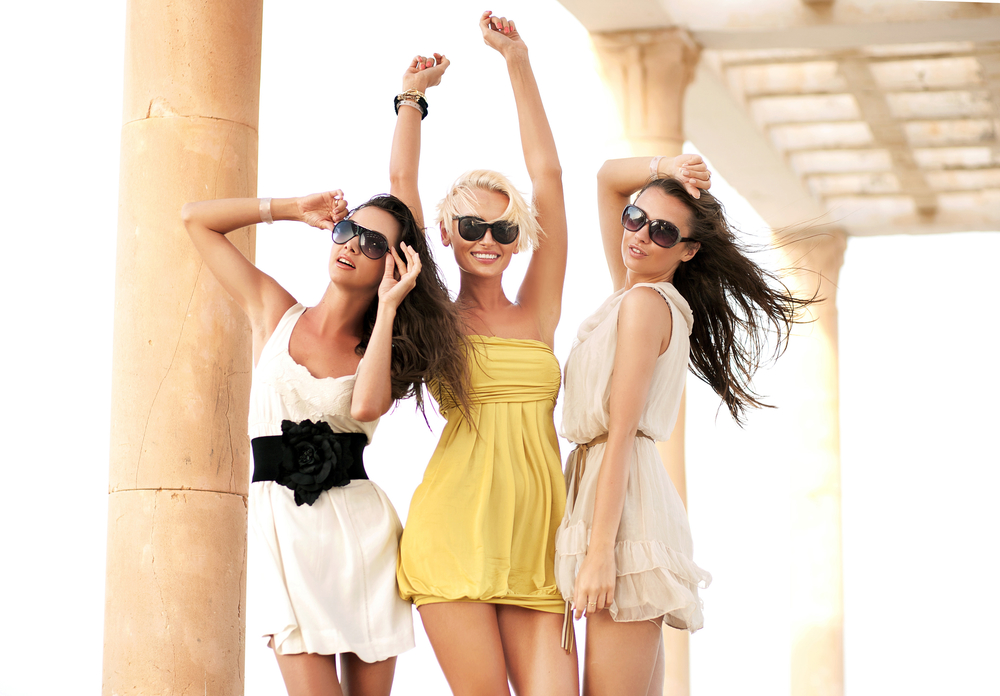 Dresses
There is nothing more romantic than taking a stroll with your partner while the sun is setting. In the summertime when the weather is hot you can stretch right up and touch the sky as Mungo Jerry put it very clearly. Everything is possible when the sun is shining. As you may have gathered by now a lot of the romantic look involves clothes inspired by the '60s. So these dresses won't be any different.
Like Suzy from Moonrise Kingdom, you can also get yourself a rose checkered gingham dress. Find a white shirt to wear beneath it and you just recreated this dreamy look. This was inspired by the trend at the time which was called Mod. Which were characterized by a mod, shift and mini dresses which were usually above the knee.
You should always aim for more bright colors and unusual shape patterns. Summer also used to wear a lot of floral 60's inspired dress. The one that definitely sticks out is the baby blue floral dress she wears on the rooftop. Tweed can be a good choice but only if you want to achieve a more serious look.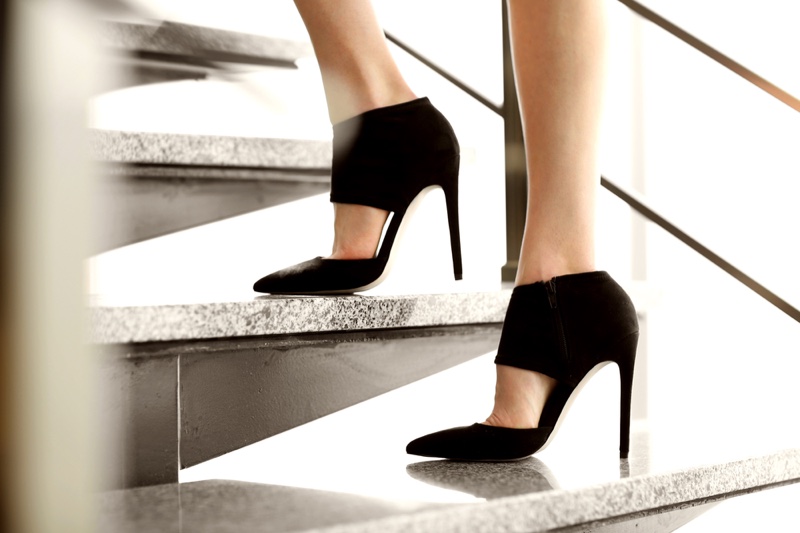 Shoes
If you are tired of heels Oxford shoes are the perfect option for getting this sweet look. These shoes can be casual, but not too casual and formal but not too formal. A perfect balance don't you think? They can definitely complete your romantic look.
But if you actually decide you want to stick with heels there is also an option for that. Also inspired by the '60 you can go for the so-called Mary Jane shoes. They have a single strap across the vamp, round toes, and a Cuban heel, not to mention that they are very comfortable. You can pair them up with some white stockings and your look is finally completed.
Final Words
With this complete look, those magical summer nights and calm strolls through the beach will become absolutely dreamy and unforgettable. The best part about these clothes is that they are all very comfortable, inexpensive and they do the work for you because you won't have to think about matching tops and bottoms.
You just put your romper on, take your backpack with all of the things you need. Put the binoculars or a camera around your neck. Don't forget to put a few hair clips in your hair and your lipstick on Finally put on your shoes and all that while listening to some cheerful music. Preferably from a Wes Anderson movie. Now, you are ready for summer!